Contents
1. External Hard Drive Recovery

2. Recover Different External Hard Drives

3. Recover External Hard Drive for Devices

4. Recover Particular External Hard Drive

5. Tips & Troubleshooting
External hard drives have become extremely popular these days because they offer users a range of features and convenient data storage and transfer options. The biggest advantage of having an external hard drive is that it offers a portable medium of data storage that can be easily carried from one place to the other. Moreover, these hard drives are quite cheap and they also offer a large storage space, making them an indispensable option for most people around the world.
That being said, people using external hard drives have also suffered from great volumes of data loss. This usually occurs due to all sorts of reasons such as virus attacks, corrupt data, accidental deletion, improper handling, forced shut down, and more. Luckily, the advent of technology also introduced a number of external hard drive recovery software that makes it easier for people to recover their lost data within no time. Here are some of the top data recovery tools for external hard drive to watch out for.
Part 1. The 3 Best External Hard Drive Recovery Software
The following external hd data recovery software have become immensely popular for their vast range of features and the level of simplicity that they offer. Each of these softwares can help to make life easier, and ensure that you never have to suffer from data loss again. Let's examine the top external hard drive recovery apps in greater details.
1. Recoverit (IS)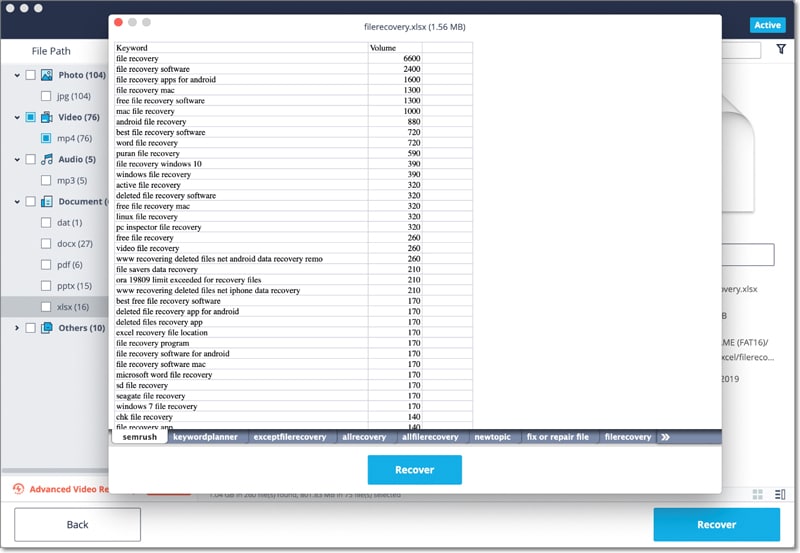 Data Recovery for Mac is one of the best options for Mac users. It comes with four different recovery modes which make it easier for you to recover lost data. The software also recovers all sorts of files from a variety of devices such as PCs, digital cameras, memory cards, hard drives, USB drives and MP3 players and more. The flexible recovery settings make it possible to entirely customize the data recovery process, and a three-step scan promises a seamless, hassle-free and time-efficient experience.
2. R-Studio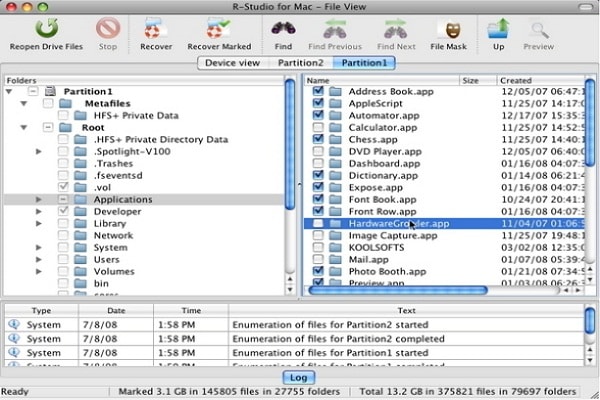 R-Studio is a powerful data recovery software that is available for Mac as well as Windows users. It helps in recovering data from formatted or corrupt hard drives and can also recover all sorts of file types from other storage devices such as digital cameras and memory cards. The software has a feature that processes bad sectors and also offers benefits such as recovery disk imaging and backup.
3. Recuva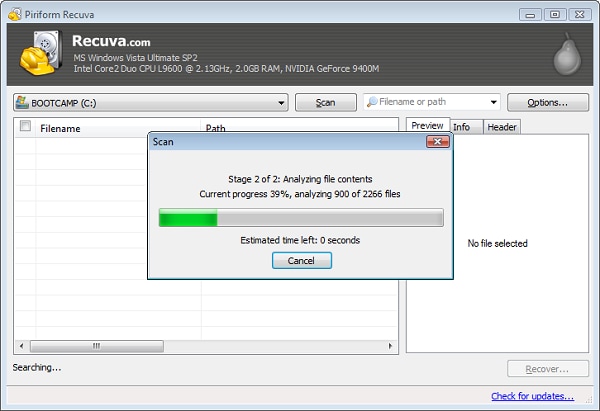 Recuva is a free windows utility that helps in restoring files that have been accidentally deleted or are corrupted. It works well with FAT, exFAT and NTFS file systems and can also be used to recover data from memory cards and digital cameras. The software comes with an added Deep Scan feature that performs an in-depth scan for a better chance of data recovery.
Here is an in-depth comparison between the three data recovery softwares for external hd mentioned above. This comparison chart should help you choose the right software, depending on your own needs and requirements.
| | | R-Studio | Recuva |
| --- | --- | --- | --- |
| Operating System | Mac / Windows | Windows | Mac / Windows |
| File Types | Images, Videos, Audio, Documents, Emails, Archives | Images, Videos, Audio, Documents, Emails | Images, Music, Documents, Videos, Emails |
| Devices | PC, USB, Digital Camera, Memory Card, Hard Drive, SDD, MP3 Player etc. | PC, Hard Drive, Memory Card, USB, SDD | PC, Hard Drive, Memory Card, USB, SDD |
| User Friendliness | Excellent (Wizard-Mode) | Good | Excellent |
| Preview and Recover | Yes | No | No |
| Deep Scan Mode | Available | Not Available | Available |
| Cost | $89.95 | $49.99 | Free |
| Money Back Guarantee | 30 Days | No | N.A. |
Part 2. How to Choose a Right Data Recovery Program for External Hard Drive
Ultimately, having access to the right external hard drive data recovery software can help you save yourself from a lot of trouble and protect yourself from a major data loss. Since most of our modern day lives revolve around data, having access to such data recovery tools becomes a must. Here are a few tips that can help you choose the right external hard drive recovery software.
Choose an all-in-one. Many softwares can be used across all sorts of devices and support multiple file types. This ensures that a single software is good enough to protect you from data loss across all devices.
Always go for a simple and user-friendly option. Your data recovery software should always be user-friendly so that you can get the recovery done within no time at all.
The right software always offers a free trial version which lets you use it for a period of time and examine the features before purchasing.