iPhone and Android are two different systems, so it's natively impossible to get Android apps on iPhone (iPhone 7 and iPhone 6S). This is primarily because the runtime stacks for both utilize totally different approaches. Basically, iPhone applications are strictly for iPhone users only. And Android apps are mainly designed for Android phones. Also, you cannot install applications that are not authorized and owned by Apple. However, due to technological innovation's ever dynamic pace, solutions to this dilemma are starting to sprout. Exempting effort, money, and time, there's nothing so big to prevent an Android installation on Apple hardware.
Download iSkysoft Phone Transfer to Transfer Data Between Android and iPhone (iPhone 7 Included)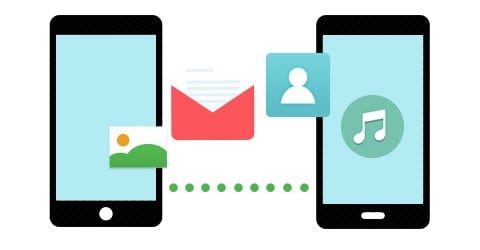 Moreover, aside from the possibility of installing Android apps to iOS (iOS 11) phones, phone transfer is also made possible now through MobileTrans for Mac (or MobileTrans for Windows). It is easy to use in transferring your files such as videos, photos, music, SMS messages, call logs, contacts, and the like from phone to phone. You can transfer everything on your old phone to your new phone in just 1 click. It guarantees a 100% transfer of all your files.
Key Features of iSkysoft Phone Transfer:
Transfer iTunes backup data to your other phone
Retrieve old data or files to phone
Restore data or files from iCloud Backup
Transfer files between iPhone, Android, and other brand phones or tablets
---
Part 1: How to Get Android Apps on iOS
The mission to bring Android apps to iOS is now complete. It was possible for developers to bring out a virtual machine, which is an emulator, which provides the needed support on iOS to run Android apps. It would be fun to bring the various Android apps onto iOS. It not only increases the productivity for professionals but also enhances the fun part for those who are seeking entertainment. With a simple emulator, which you install on your iOS, you can download and play several Android apps without paying a dime.
Users always want a new system that makes it easy for them to handle a gadget. They expect more out of each release and check for its performance, flexibility, security, and hoard of other properties. First, they wanted an operating system that was very much like iOS. That paved the path for the development of Android. Currently, users are expecting to run Android apps on their iOS devices. Thanks to the technological advancements, the Myriad Group launched its Dalvik project, which allows an iOS user to download Android apps to their devices.
The Alien Dalvik Project
The Alien Dalvik project is the development of a platform that allows the installation of Android Apps on the iOS operating system. The platform in an emulator that is capable of converting the Android app to an iOS device without changing the architecture or codes. The best part of the emulator is that users will experience the same Android ecosystem experience on their iOS device, which is also very much similar to playing games on HDTV.
The project began as an emulator for Android, which allows users to download and run iOS apps on any Android device. The installation of the emulator is simple and runs in the background, allowing the users to browse, download, and install all their favorite apps. The iOS emulator for Android is an easy setup and functions efficiently on any standard iOS device. The important part of the system is that it creates the virtual environment needed for the iOS applications to run on the Android device. The reason is that the Android operating system is open source, and Apple's iOS uses a closed-loop construction.
The Dalvik emulator is safe and credible. You will only find issues when you test the emulator out of its boundaries. If you wish to run the iOS apps on your Android system, then ensure to follow the actions below that will escort you through the installation process. Additionally, make sure that you do not test the emulator's performance by overloading.
---
Step-by-Step Guide to How to Get Android Apps on iOS
Step 1: Download the Emulator
The Dalvik Emulator is a free-to-download application that is available for iPhone and iPad. You can download the free software onto your computer or to your iOS device from a web browser. If you downloaded it to your PC, you have to transfer the application to your iOS device using the USB cable.
Step 2: Install the Emulator
Browse to the destination where you copied the file. Now, begin the installation procedure by double-clicking the file. You have to remain idle for a while to complete the installation. Ensure that the application completes its installation before proceeding any further.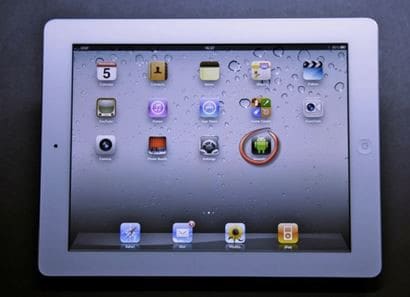 Step 3: Download Android Apps
After finishing the installation procedure, you will be able to browse through the Android Play Store through the emulator. All you ought to do is open the Dalvik emulator and search for the needed app. After downloading an app and completing the installation, you are good to access the app through your iOS device. Each time you would like to run an already installed application, you need to open the emulator.
---
Part 2: How to Transfer Data Between Android and iPhone Seamlessly
The following steps are the guide on how to transfer data between Android and iPhone 7. Even they use a different system, but with MobileTrans, it is easy to transfer messages, calendars, photos, videos, and music between iPhone and Android phones.
Step 1. You can just download it from the Internet. Install the app and then launch the phone transfer tool.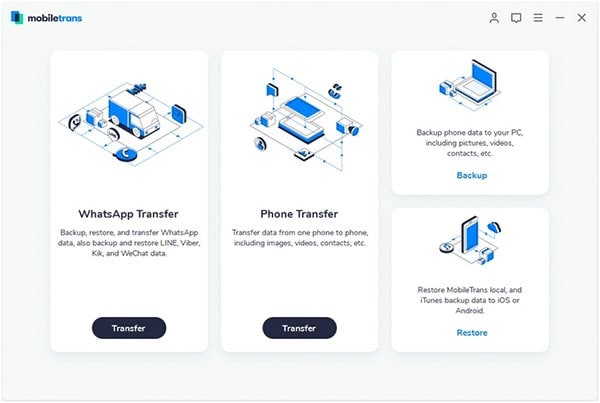 Step 2: Use 2 USB cables to connect the two phones to your Mac. Click the "Phone to Phone Transfer" button in the program interface. Then, a new window will appear on your screen, signifying that the application already detected the phones.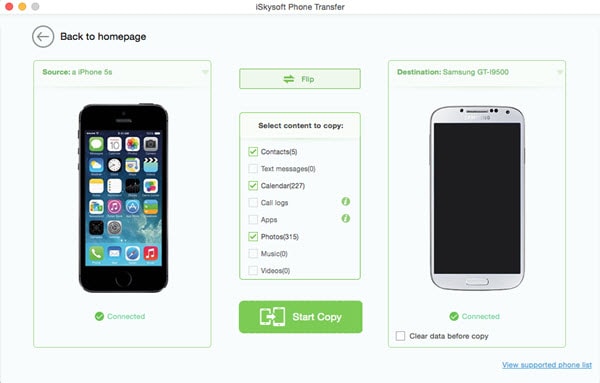 Step 3. Lastly, select all the files that you want to transfer by checking and clicking each. Then, click the button called "Start Copy".