Among Windows users, AVI (Audio Video Interleaved) is a widely used format. With that, it's advisable to look for AVI video editing software specifically made for AVI files. This will allow you to create and share videos easily. If you have decided to download and install a free avi video editing software instead, you ought to know that there's a lot of software available in the market, but not all are capable of helping you out. This article will show 6 most popular free avi video editor recently.
#1. Fimora Video Editor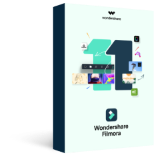 Best video editing software for beginner and semi-professional, that comes with powerful editing skills like trimming, splitting, rotating, editing, etc.
Advanced video effects like green screen, PIP, audio mixer, etc. can also be found and applied to your video within few clicks.
500+ free special video effects to customize and create an awesome movie by yourself.
1000+ standalone effects downloading resources to make videos in all kinds of styles.
Export videos to Chromebooks compatible format with 1 simple click.
Step-By-Step Guide to Edit AVI Videos using Filmora Video Editor
This guide will take Windows version as the example, if you want to edit AVI on Mac with Filmora Video Editor, please check this link to learn more.
Step 1. Download and Install Filmora Video Editor
Visit the official page and download the Filmora Video Editor software that is compatible with your computer. Install the software and then launch it on your computer.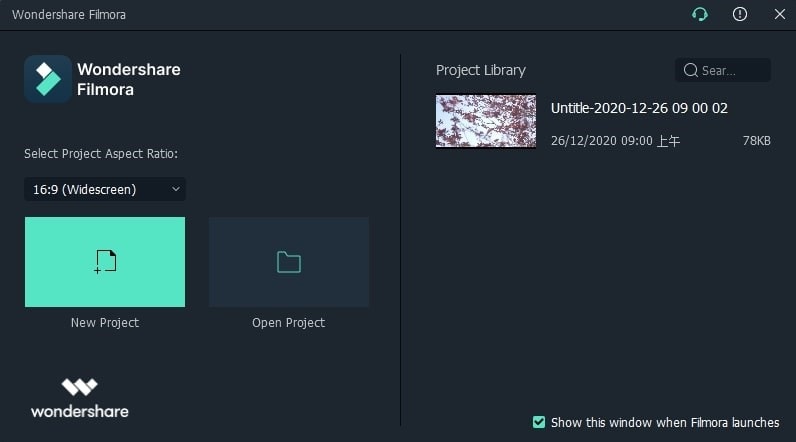 Step 2. Import AVI Video
Navigate to the top left and click on "Import" menu and click on "Import Media Files" option. From there, browse the video files on your computer and upload the AVI file that you want to edit. Click on it and open it with the video editor.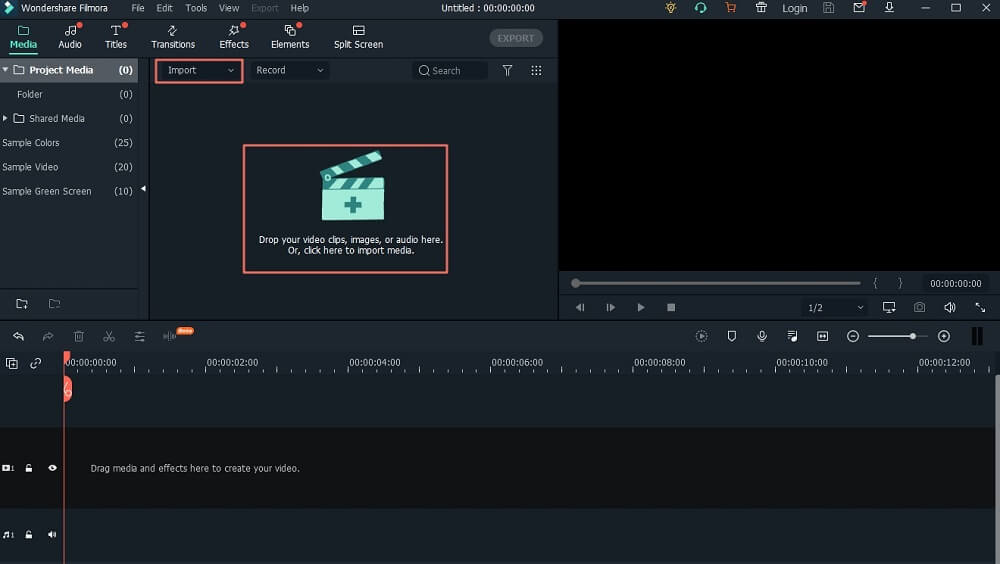 Step 3. Edit AVI video
There are several editing options offered by this software ranging from basic to advanced. Now, drag and drop the video to the timeline to begin editing.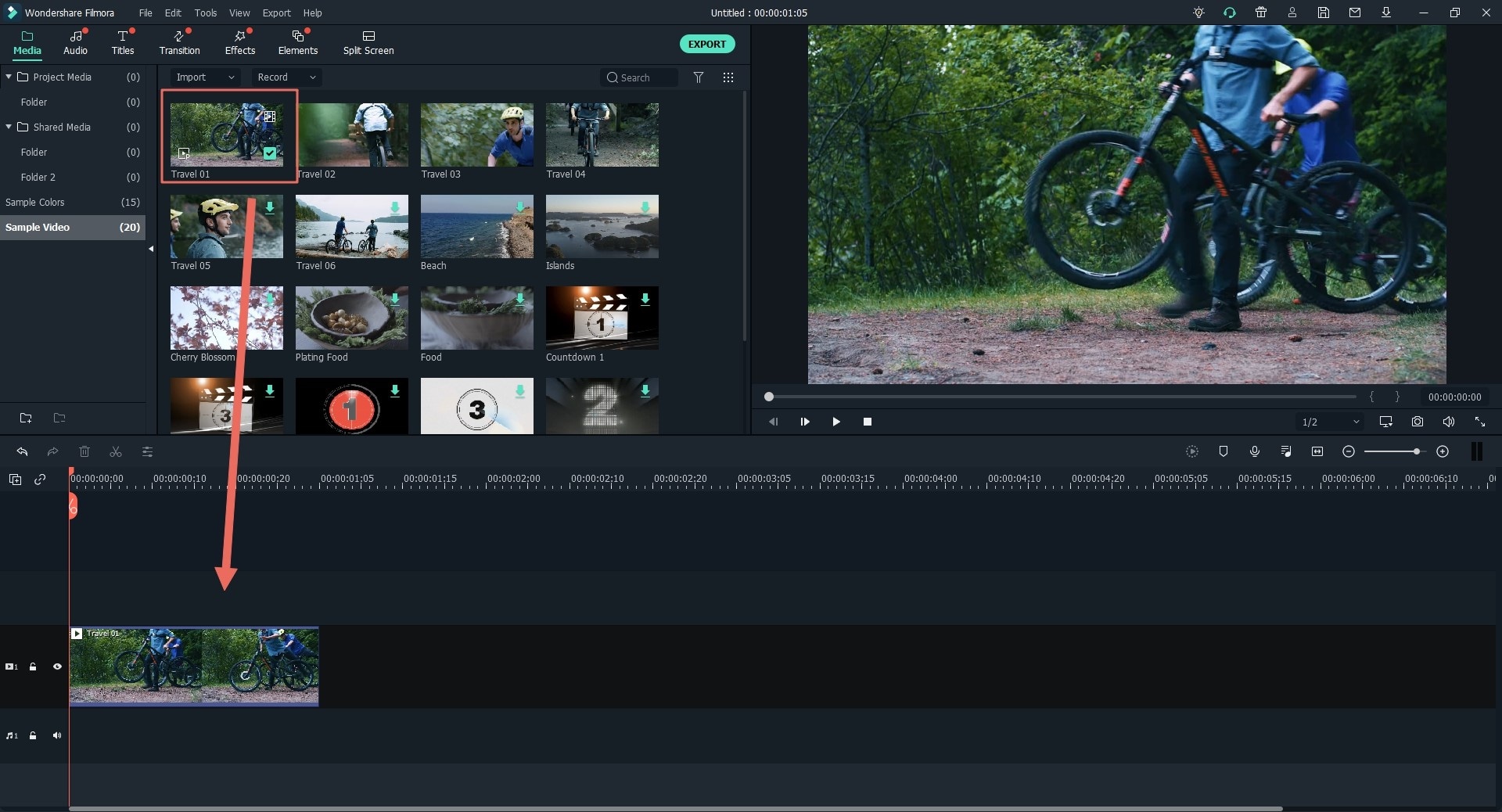 Quick Tips: To split clip on timeline, drag the play head to the position you want to split, click/right click and choose "Split".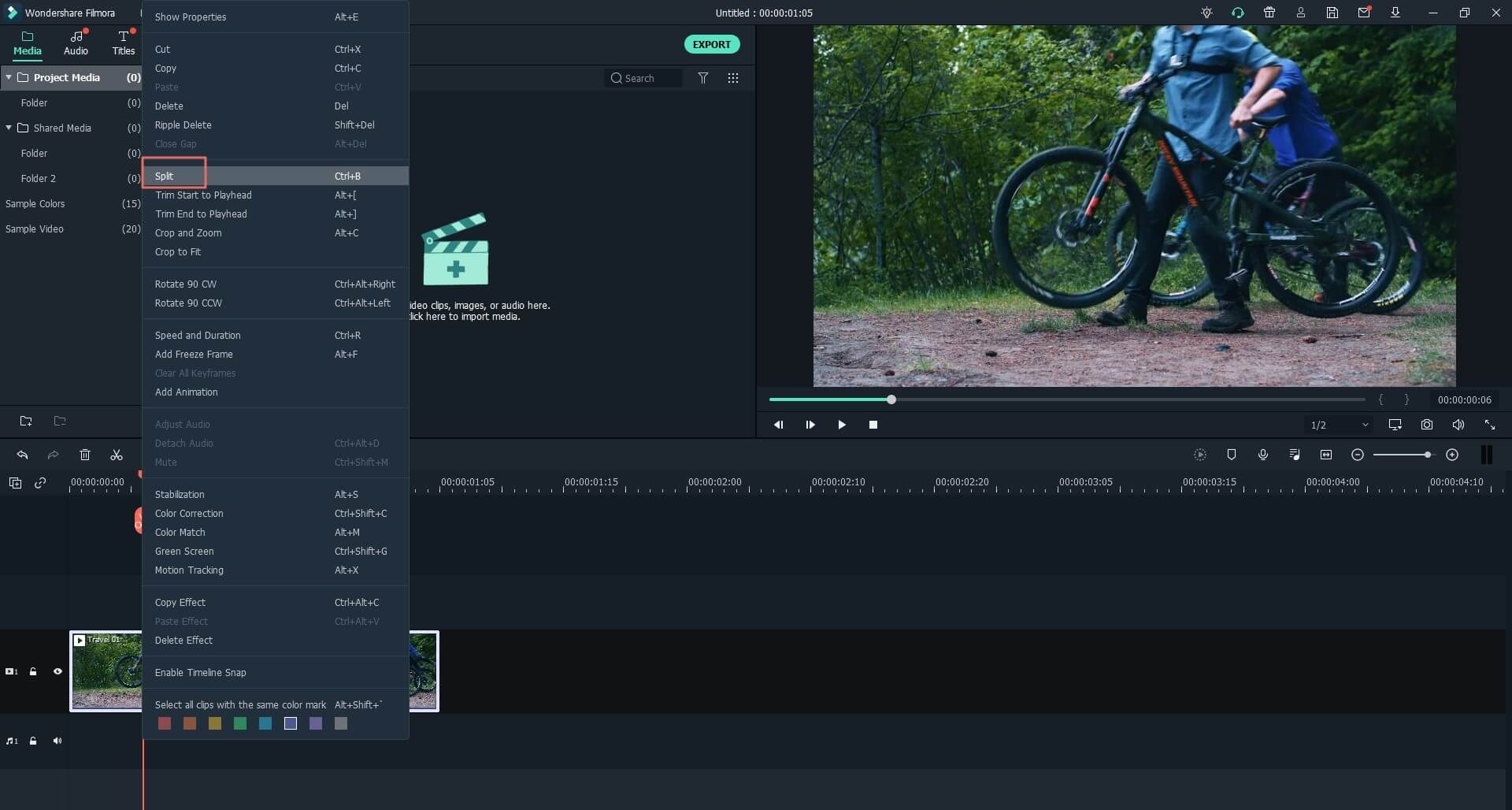 Quick Tips: To crop a video, select a clip in the timeline panel, right click on it and choose "Crop and Zoom" or click the "Crop" click button to open the editing panel. In the popup window, stretch and move the rectangle in the Preview window to define the desired frame area.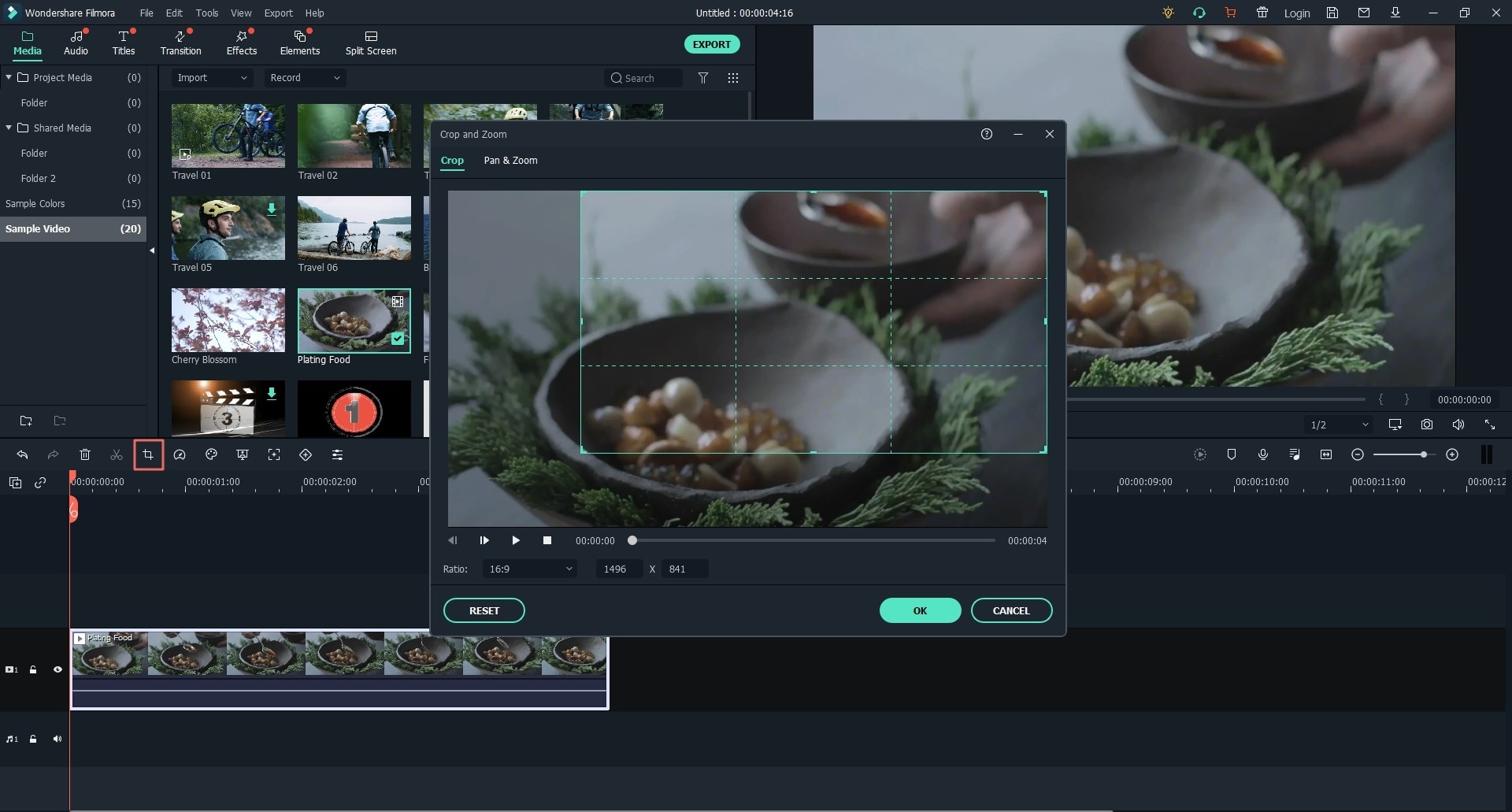 When you right click on the video and click on "Edit" button, you will get audio and basic video editing. For video, you can rotate, adjust brightness, tint, contrast and saturation among others. For video's audio, you will be able to adjust volume, fade in, fade out and adjust pitch.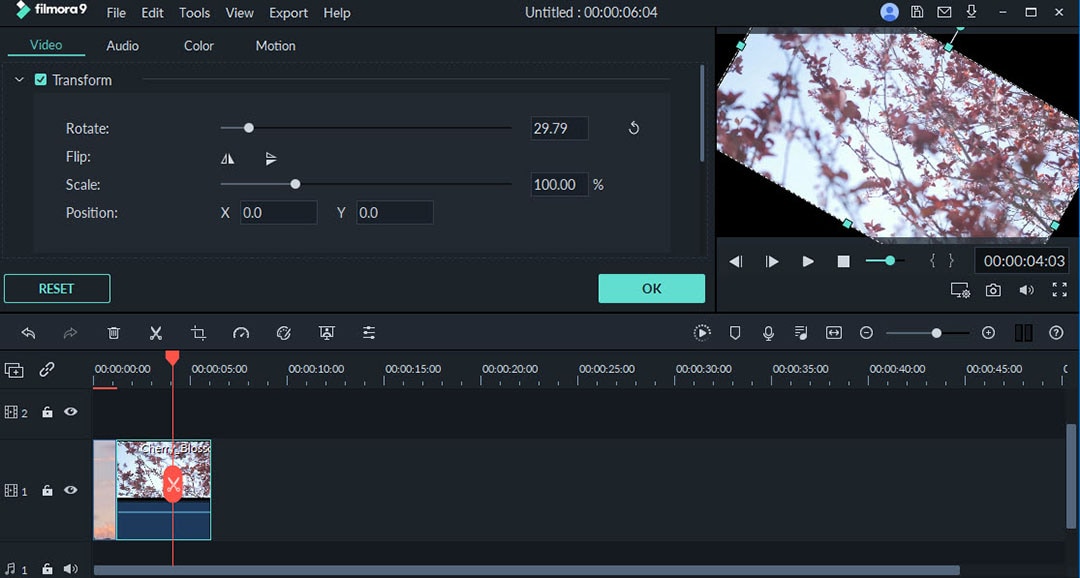 To add effects, click on the desired effects let us say overlays and browse through the available overlays. Select the preferred overlay and drag to the timeline and it will be added to the video. You can preview the overlay before saving the changes. To remove the changes made use the undo button.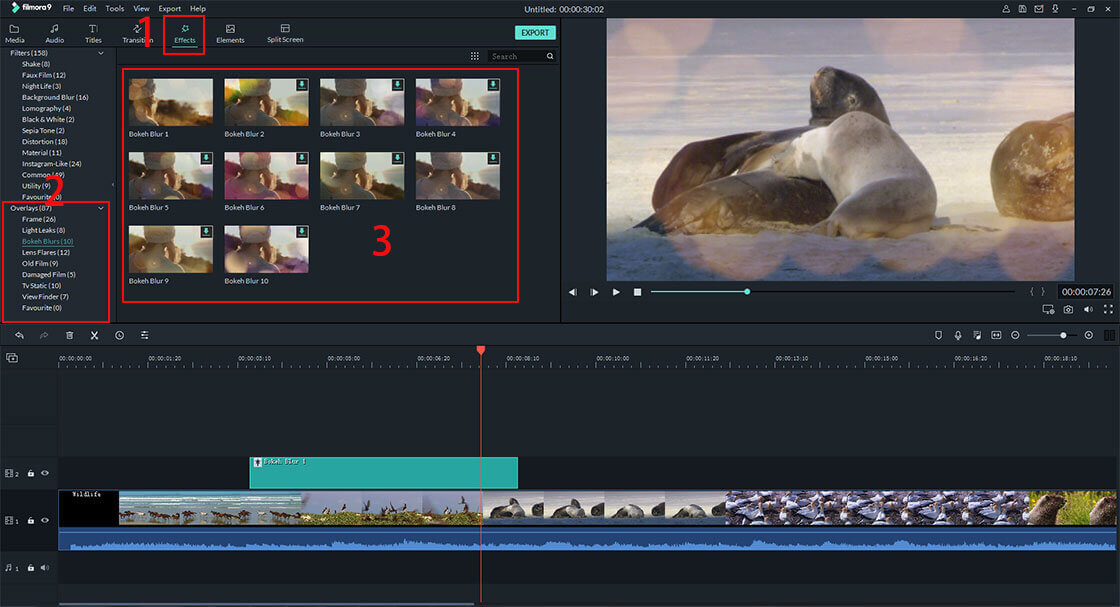 Step 4. Export Edited AVI file
What follows is for you to save the file on your computer. Click on "Export" button and go for "Output" option and choose the format to save your file and rename the file. Click on "Export" and you will be able to save the file.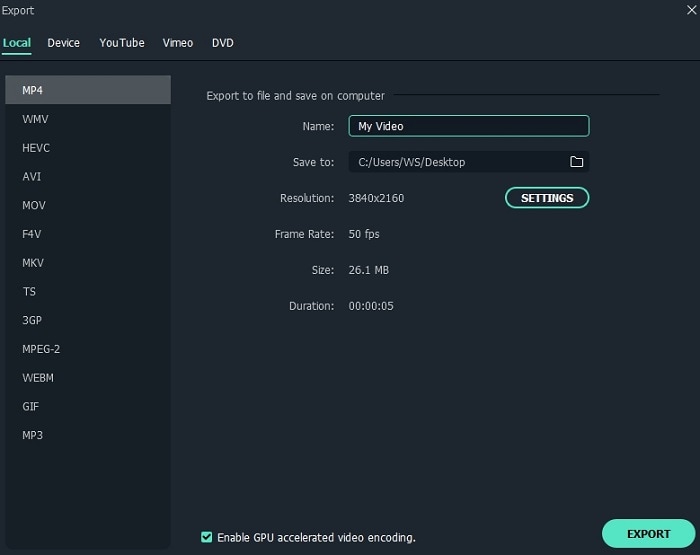 ---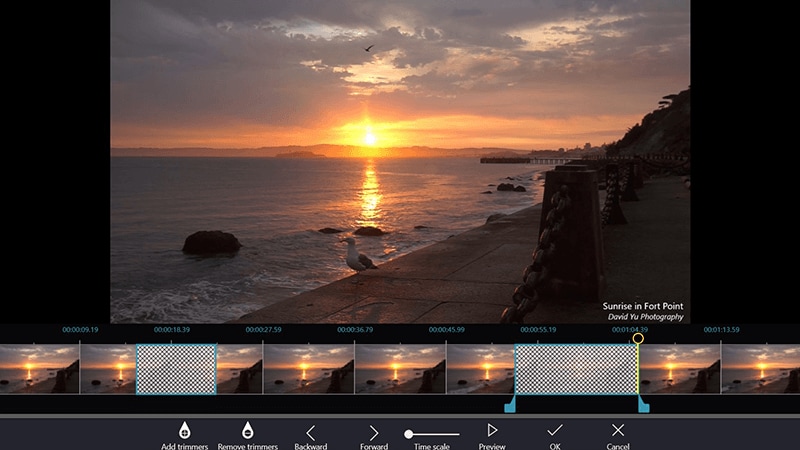 The Windows Movie Maker is a free AVI video editing software made by Microsoft and can be downloaded for free. It allows the user to create, edit, and share videos from the computer and upload it to the web. With the Windows Movie Maker 2.6, creating slideshow becomes more convenient, and you can also add music from other sources and save it in different formats, such as AVI.
Pros:
Easy to use, especially for video editing.
Autopreview of effects.
Several sharing options.
Voice overs and other audio features.
Cons:
No saturation nor contrast adjustments.
Effects can't be modified.
Supported Platform: Vista, Windows XP, 7, and 8
---
#3. AVIedit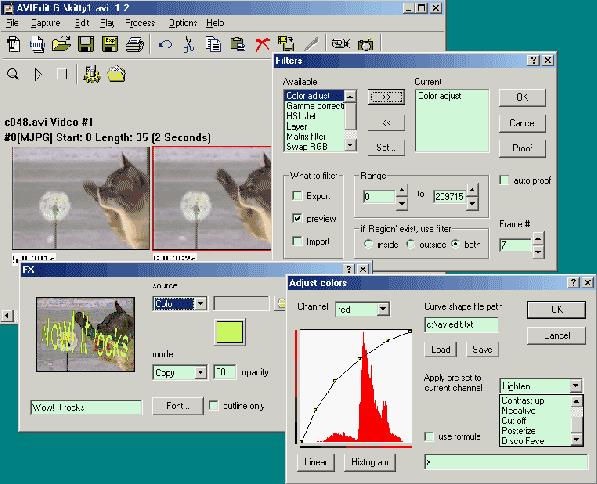 Just like its name, the AVIedit is the perfect AVI editor tool, especially for those who are working with AVI files. However, even though it's a freeware program, there's still a need to purchase the licensed version if you want to use all of the features. The AVIedit offers users an unlimited power of digital video editing. It's very easy to use and it has cool video effects, such as color restore, warping, and the ability to reduce noise. Furthermore, it's also capable of capturing video, because of the one-frame-per-minute option it has. The videos can also be sent to printer or post it online.
Pros:
Features include: change frame rates, frame size, duration of the video, color depth of the videos, and other video properties without sacrificing the quality of the video.
AVI files can be converted to image files, such as BMP files and BMP files can be converted to AVI or animated GIFs.
Cons:
The interface is a little bit behind as compared to other video editing software available today.
Supported Platform: Vista, Windows XP, 7, and 8
---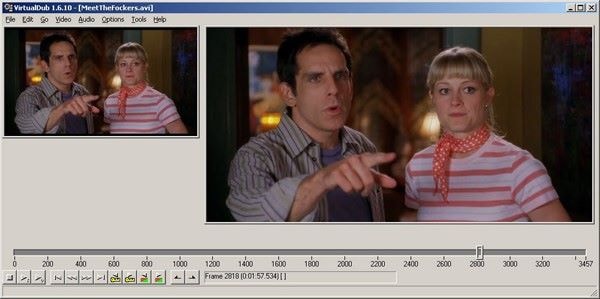 The VirtualDub is a free AVI video editing program licensed under the GNU General Public License. That being said, it's an ideal software that allows the user to edit AVI files for free. It functions almost perfectly as to linear editing, video trimming, which includes bit-rate, frame, sharpness, contrast, and so on. With the use of third-party video filters, you can extend the batch-processing capabilities this video editor has.
Pros:
Aside from AVI files, it can also convert and edit BMP images, as well as MPEG1-video.
Cons:
Not as comprehensive as Sony Vegas nor Adobe Premier.
Since VirtualDub is stable on its own, there's always the possibility that the use of third-party effects will negatively affect its performance.
Supported Platform: Windows 95/NT/98/ME/2000/XP/Vista
---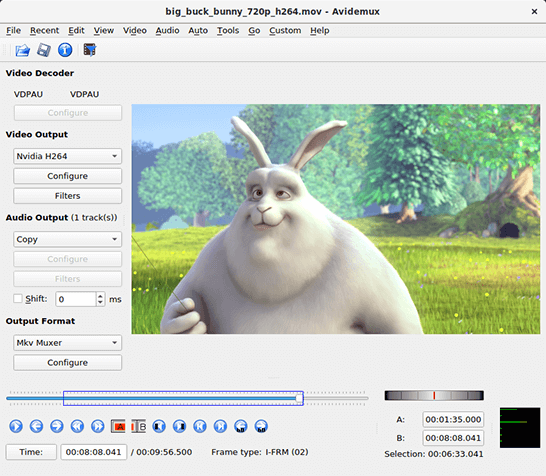 The Avidemux is a dedicated AVI video editor. It's easy to follow and it allows the users to decode, edit, and customize video scripts. Likewise, if you only want to trim, edit, or crop an AVI clip at a standard level, you'll also enjoy using this tool, because of its user-friendly features.
Pros:
Easy installation.
The settings and buttons inside Avidemux has powerful abilities that allow the user to create powerful videos.
When set manually, it can also be used to export AVI videos to mp4 and other formats.
Cons:
Only one filter can be applied at a time. Once it's done, you'll need to export the project to a file in order to open it.
Supported Platform: Windows 2000/XP/Vista/7
---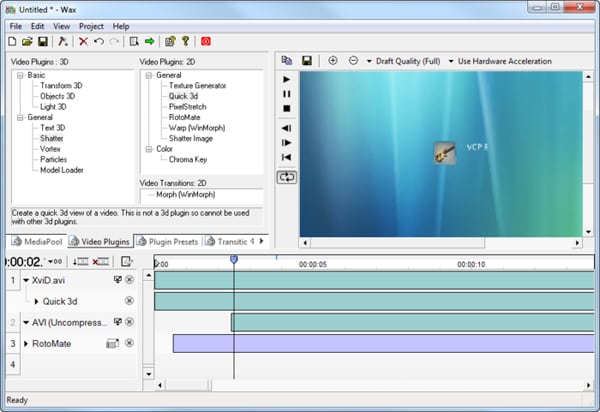 Wax is free AVI video editor software that has special effects (2D and 3D), as well as an embedded graphics acceleration feature. It supports editing AVI video and provides a smart and organized way to use the software with ease. This allows the user to manage video files with the help of the built-in manager feature.
Pros:
It can be used as a plug-in for Adobe Premier or Sony Vegas.
Works well with 2D and 3D files.
Rich video effects and outputs to a number of formats.
Cons:
The interface is outdated.
If working with HD videos, it will seem a bit clunky.
Supported Platform: Windows 95/NT/98/Me/2000/XP
Frequently Asked Questions
1. Is AVI better than MP4?
Both AVI and MP4 are video wrapper formats. AVI has a better quality than MP4. However, AVI has a larger file size than MP4. If you want to make an AVI file smaller, you can convert AVI to MP4, FLV and other compressed video formats. Or you can use a video compressor to compress AVI file and make it smaller.
2. How to convert a AVI to a MP4 file?
Wondershare Uniconverter is an All-in-One Video Converter, with which you can convert video files to any format online and free in 3 simple steps. Step 1: Upload Video Files >> Step 2: Change Video to Other Format >> Step 3: Convert Video File.