Contents
1. How to Make Green Screen Video
Is making Green Screen Video difficult?
Making a Green Screen Video is not at all difficult in the 21st century. There a number of guides and tutorials you can find on the internet which will tell you how to make a green screen video. Besides this, there are many video editing soft wares that will enable you to edit green screens easily. There are certain things, however, that you have to keep in mind. You must be sure that you provide adequate lightning and the object before the green screen does not make haphazard movements.
Best Video Editing Software to Create Green Screen for Video - Filmora Video Editor
In the process of finding the best software that make green screen video, we found Filmora Video Editor for Windows (or Filmora Video Editor for Mac)is arguably the best video editing software to create green screen videos in the market. it's super easy to use and also compatible with all video formats making it ideal for making green screen video with any videos.
Key Features of Filmora Video Editor:
Provides all the basic editing tool for cutting, rotating, cropping, joining videos before create green screen video.
Besides green screen, you can also make split screen video and picture in picture video with this program.
Large amount of special effects like filters, overlays, transitions, animated titles and text, background music are provides this video editor.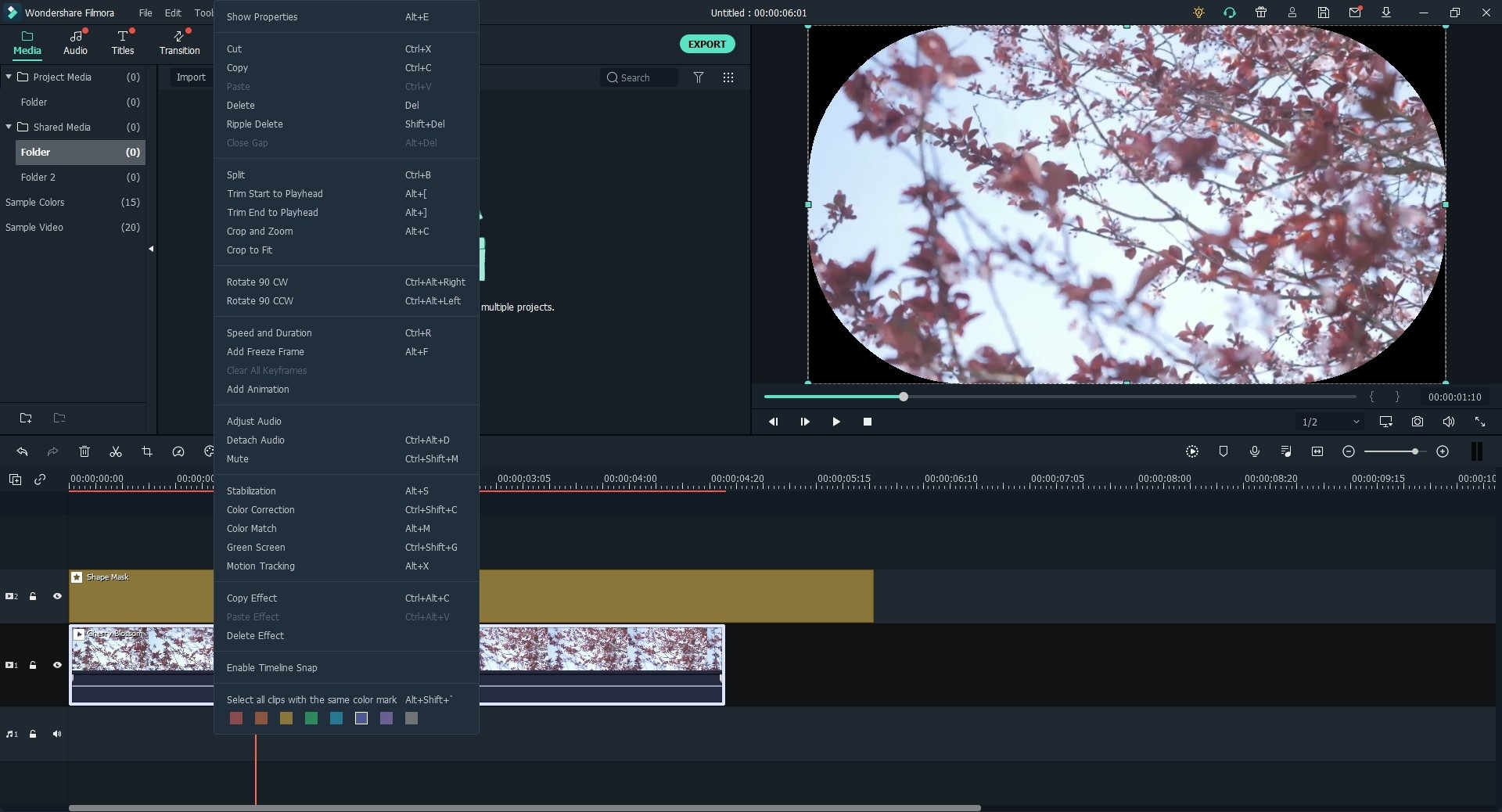 Simple steps to make Green Screen video in Filmora Video Editor on Windows:
Step 1
Launch the Filmora Video Editor on Windows
Download and install the program on your Windows first. After installation, selects the ratio and enter Full Feature Mode.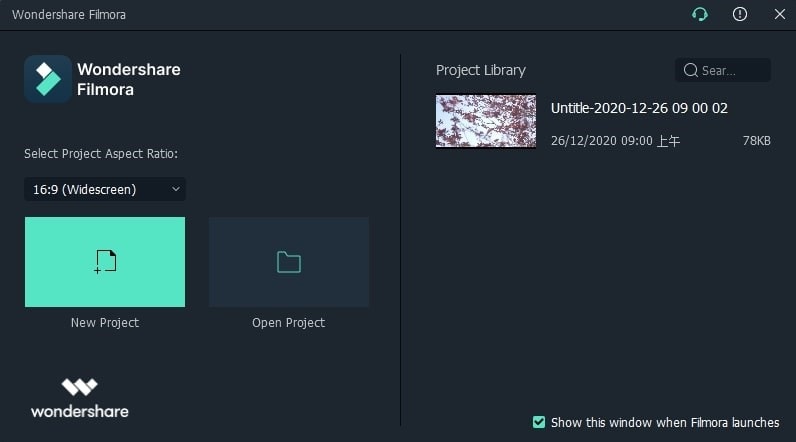 Step 2
Import video to the program
To begin with, you need import videos to Filmora Video Editor for Mac. In this step, you can click the "+" option to achieve that. Or you can directly drag and drop videos to this program as well.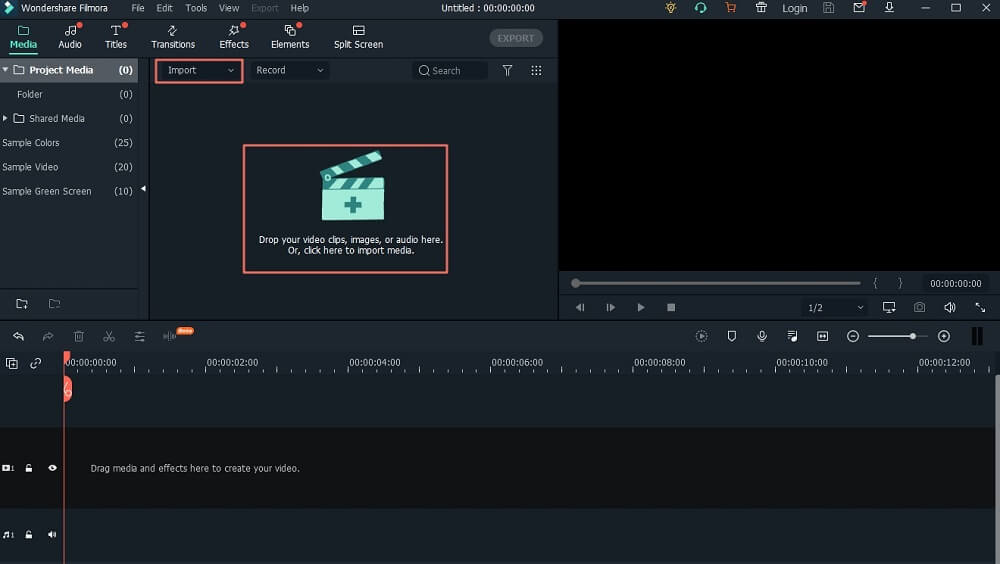 Step 3
Apply Green Screen Effect
Just add the two videos to the timeline with drag and drop method. After listing two videos on the timeline, you can right click on the one of them. It will show a drop-down menu. Please select "Green Screen" to continue.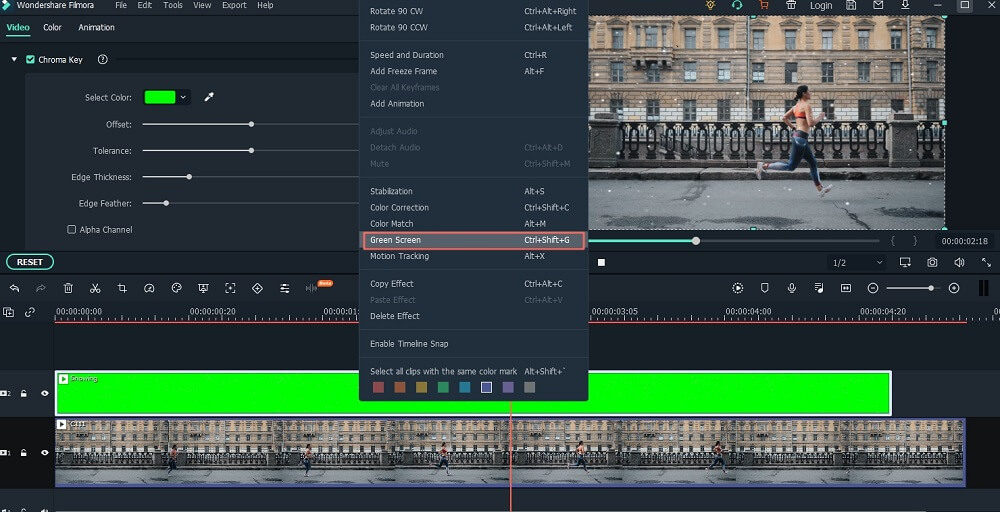 Step 4
Set up Green Screen
In the new pop-up window, check "Green Screen" and pick the green color from the window in the right side. And then slide the cursor for "Intensity" until you see the original video and the video or photo is overlaid perfectly. In the same window, you're able to adjust the border, mask as well as set up the motion of the video or photo once with green screen.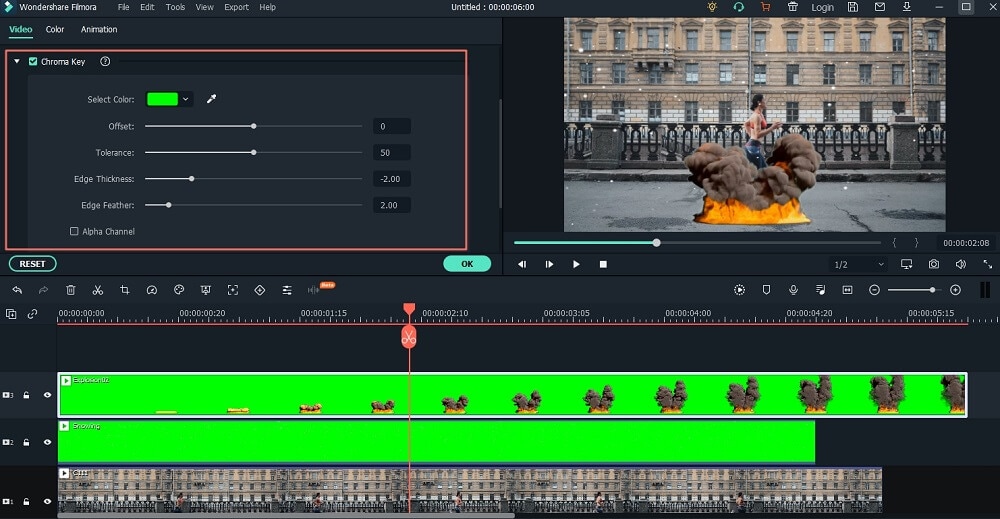 Step 5
Preview Green Screen
And lastly, when you get back to the main window of Filmora Video Editor, drag the frame above the video to adjust its position and preview it by clicking the play button.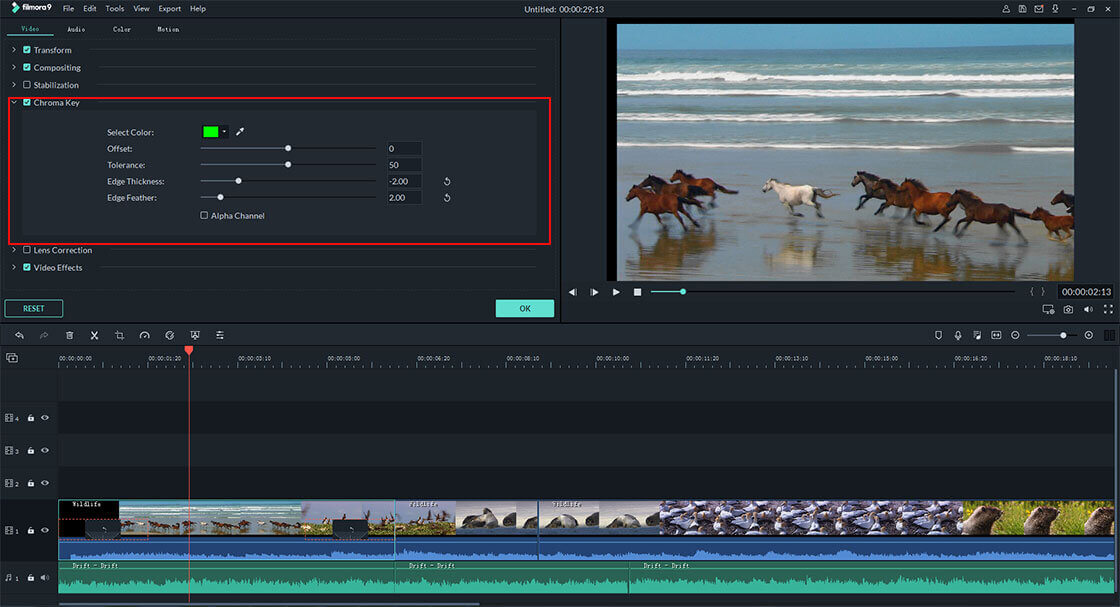 Step 6
Save the green screen video
At the last step, please click "Export" to save your Green Screen video.