Green screen is one of the popular technologies being used in photography these days. With iMovie green screen effect, you can have subjects superimposed on simulated backgrounds. It's like camera tricks in movies. You may have wanted to see yourself sitting on a 20-storey building or walking on an ocean but that dream has never matured. You will experience all that with ease by using iMovie for Mac. This article will touch deeply on how to use green screen in iMovie and many other important aspects.
Part 1. Make Green Screen Video with iMovie Alternative - Filmora Video Editor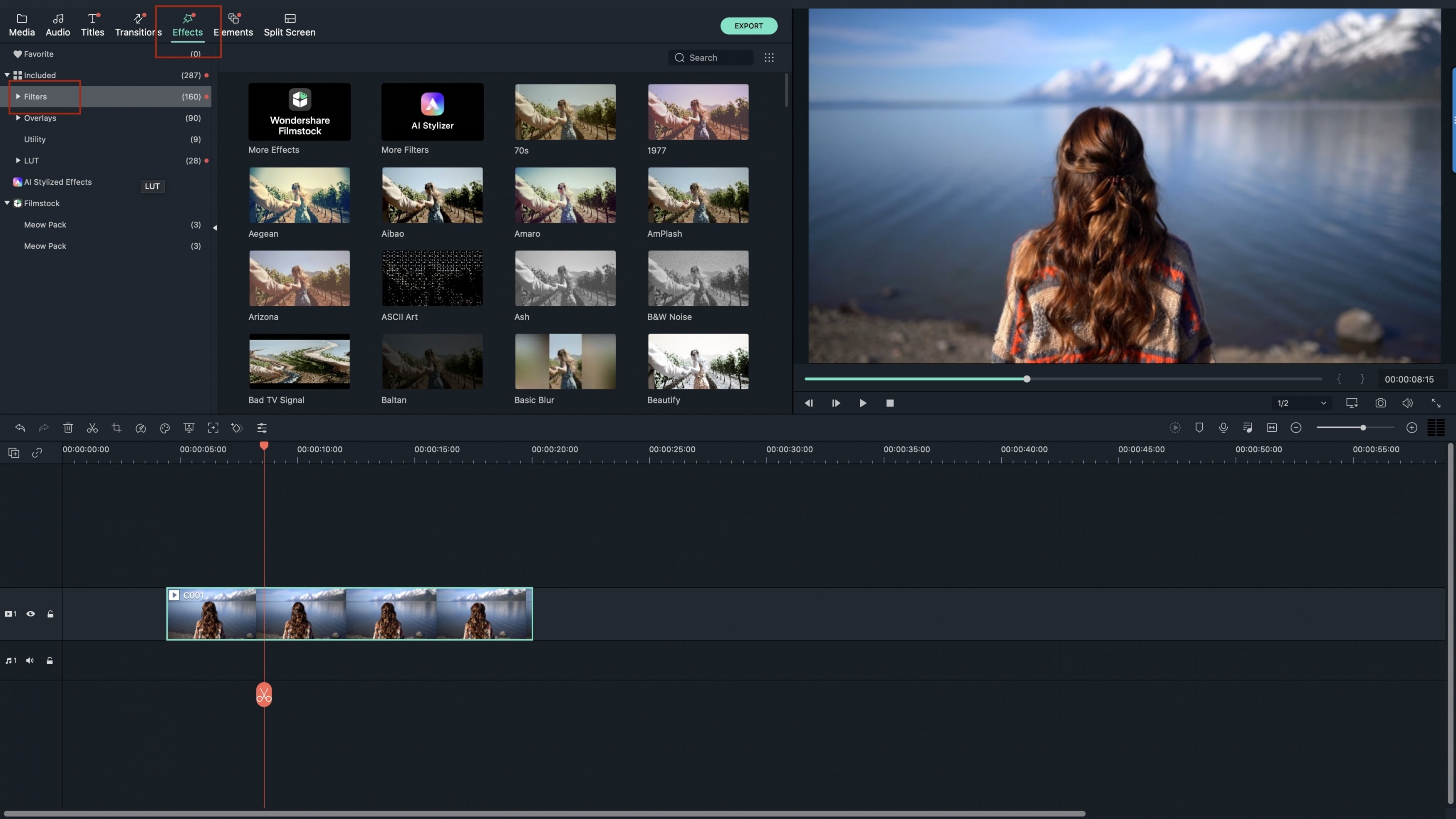 To use green screen effects on Mac (10.13 High Sierra included) easily with high quality, we recommend you to use Filmora Video Editor for Mac, which is the best alternative to iMovie that you can use to make green screen video Mac (macOS 10.13 High Sierra included) and Windows.
It is highly recommended if you are using a Mac or any other compatible platform. It works through importing of the green screen to the project window and you can drag and drop it or do it manually. Either way you will be able to get your green screen to the project window safely. Once there, you can make any modifications you want in an effort to turn the green screen attractive.
Key Features of Filmora Video Editor:
Can record computer screen and voiceover and then add to the video.
Plenty of basic video editing tools, such as split, crop, merge, and trim, etc.
Multiple overlays and filters are specifically designed to make video stunning.
You can export the result video into any video format, burn it into a DVD, and even share it on YouTube, Facebook and Vimeo.
---
How to Use Green Screen Effect with iMovie Alternative
You can follow the below simple steps to add Green Screen effect in video by using Filmora Video Editor:
Step 1. To begin with, you can import your videos to this program with drag and drop method or touch the "+" icon to browse and add videos.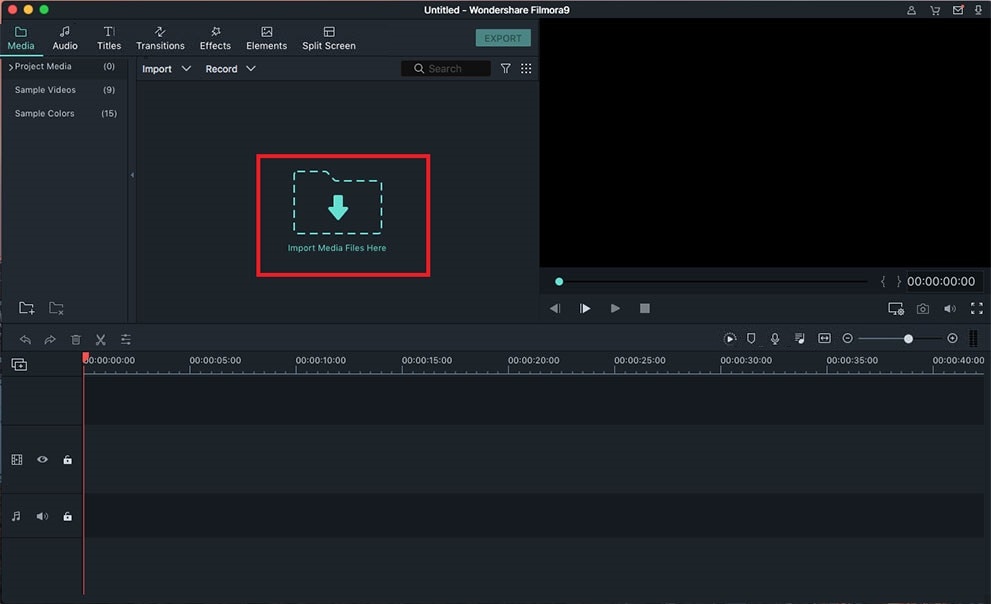 Step 2. Add videos to the timeline for editing. You can push ends of the clip in and out to resize while repositioning will require placing the cursor on the clip and moving it around the project. That will be very easy so don't expect to experience any challenges.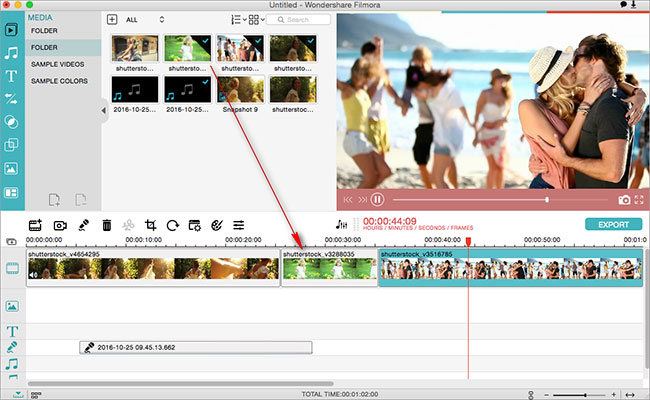 Step 3. Right click on the video, it will be a drop-down menu. Now you need to choose "Green Screen" to continue.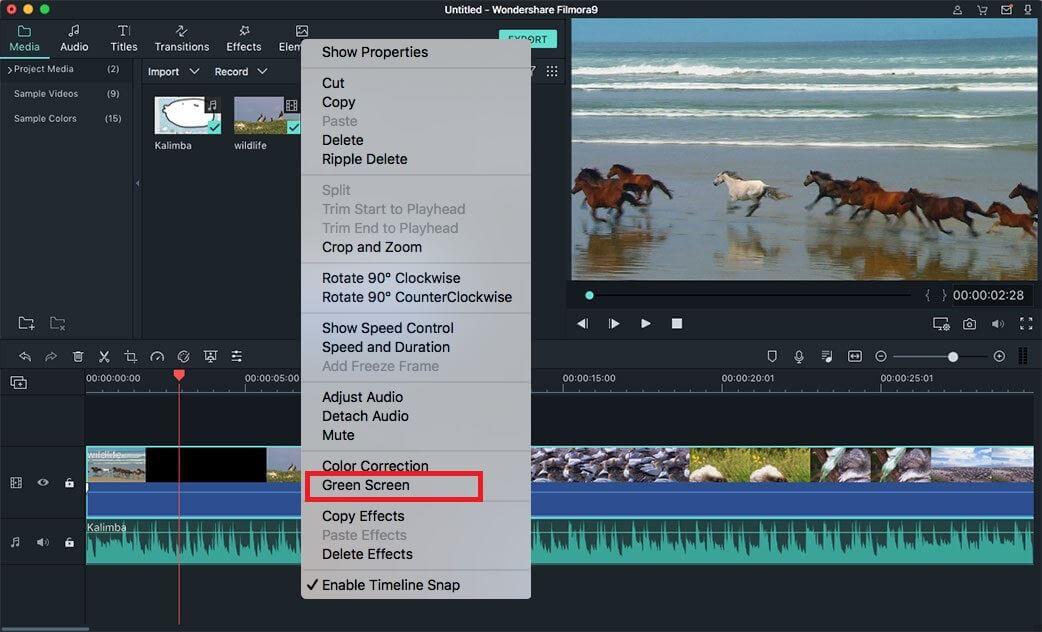 Step 4. In this step, you should select "Green Screen" first. Then just adjust the size of your video and change the backgrounds between two videos. After that, you can click "OK".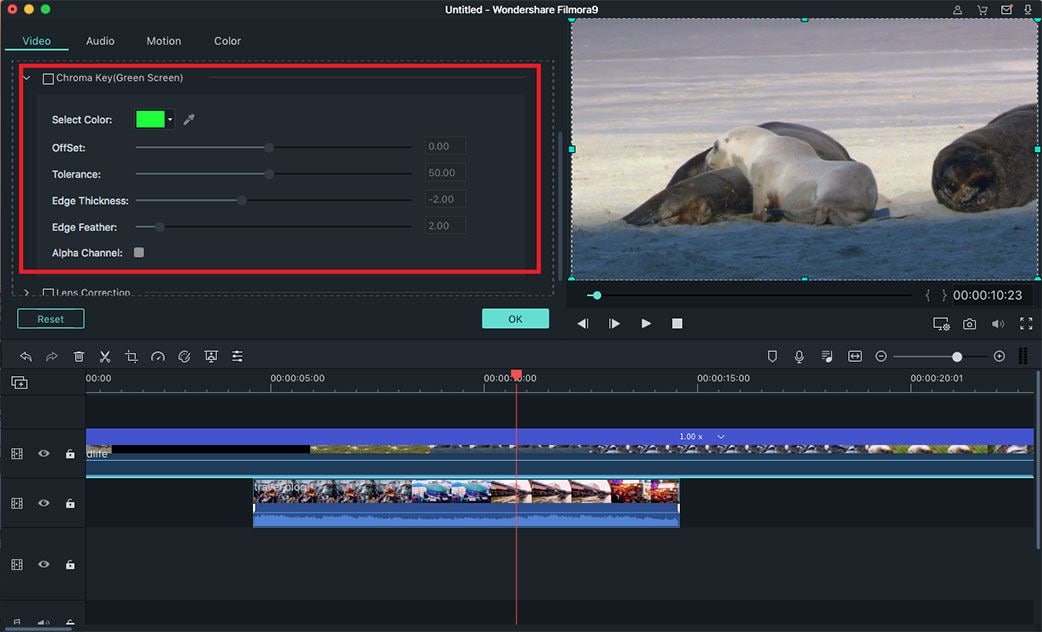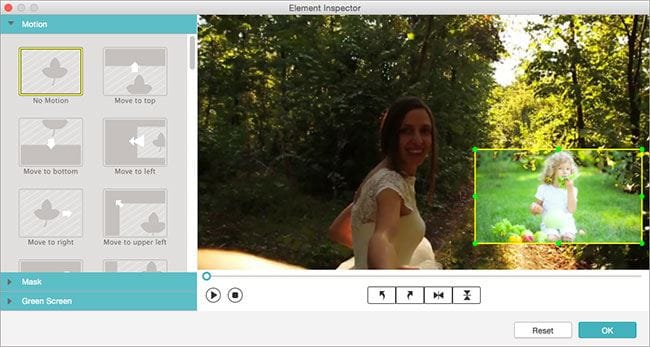 Step 5. Finally, please hit the "Export" button to save your Green Screen video.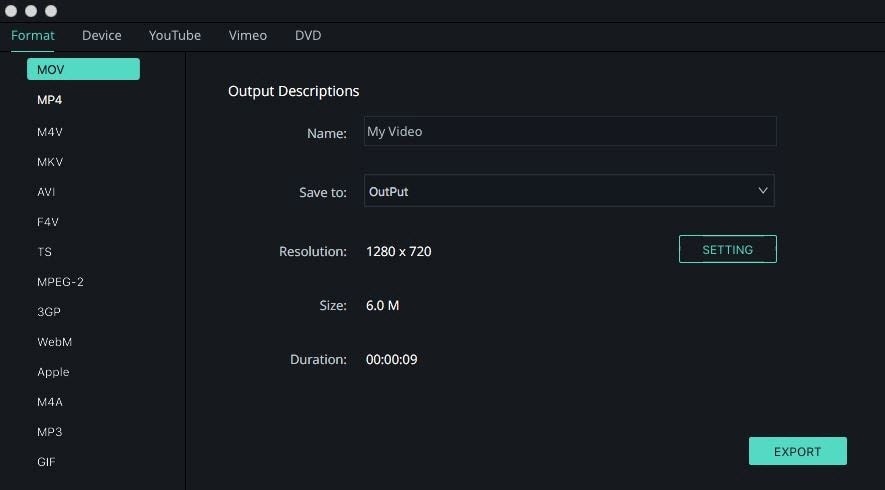 ---
Part 2. How to Apply Green Screen Effect in iMovie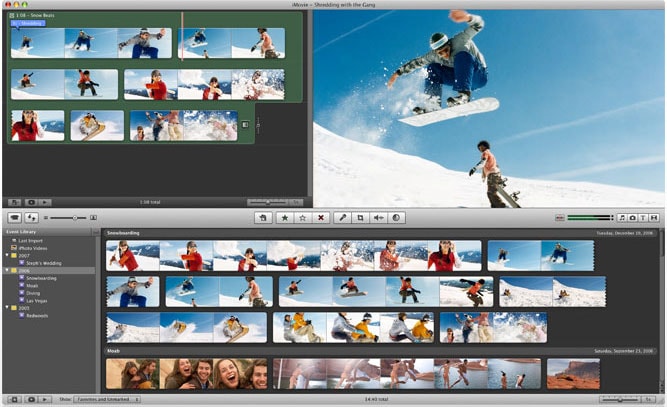 You don't have to get worried about the right ways to use green screen with iMovie because this guideline will be more than satisfactory. For one, you have to ensure the video in question is recorded at a background that is equally lit. Likewise, the background has to be bright green in color and you will be ready to import it to iMovie. There are a few things that are necessary to be observed when recording your video for quality results; the subject should have a contrasting color to green and more than one source of light should be used to remove shadows.
How to Make Green Screen Video with iMovie
See the detailed step-by-step guide on how to use green screen in iMovie
Step 1. Open the iMovie and add your movie project
All the advanced tools for adding green screen must be turned on before opening up your project. Choose the video from your browser and it has to be the exact one you recorded. Drag it on a clip right in your project and discharge the mouse once a green symbol symbolizing add (+) is seen. There is a background menu that will then appear and you will have to choose the green screen option.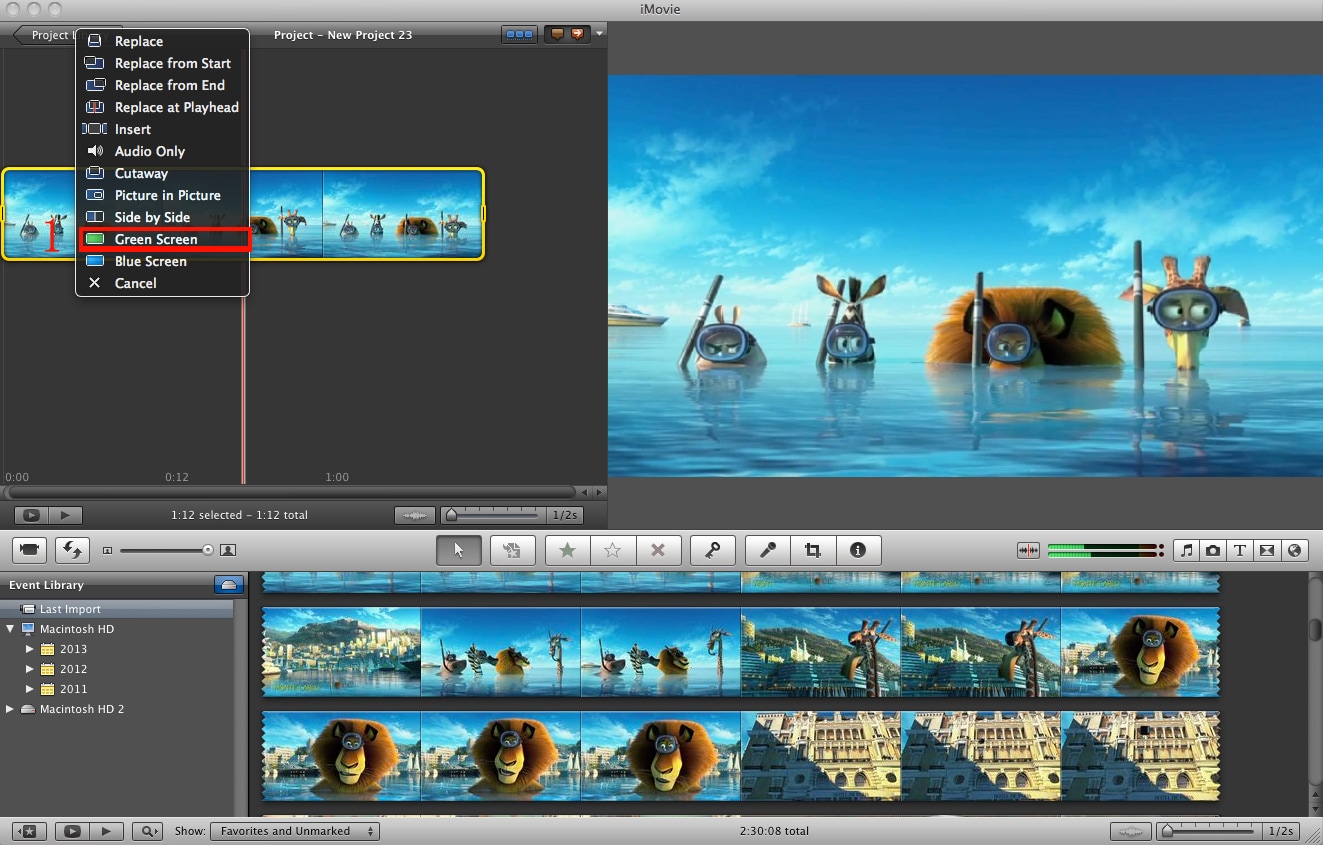 Step 2. Start to apply green screen effect to video with iMovie
On the project, you will see the green screen appear on top of your clip. You will have the freedom of repositioning your green screen on any part of the clip as you may wish.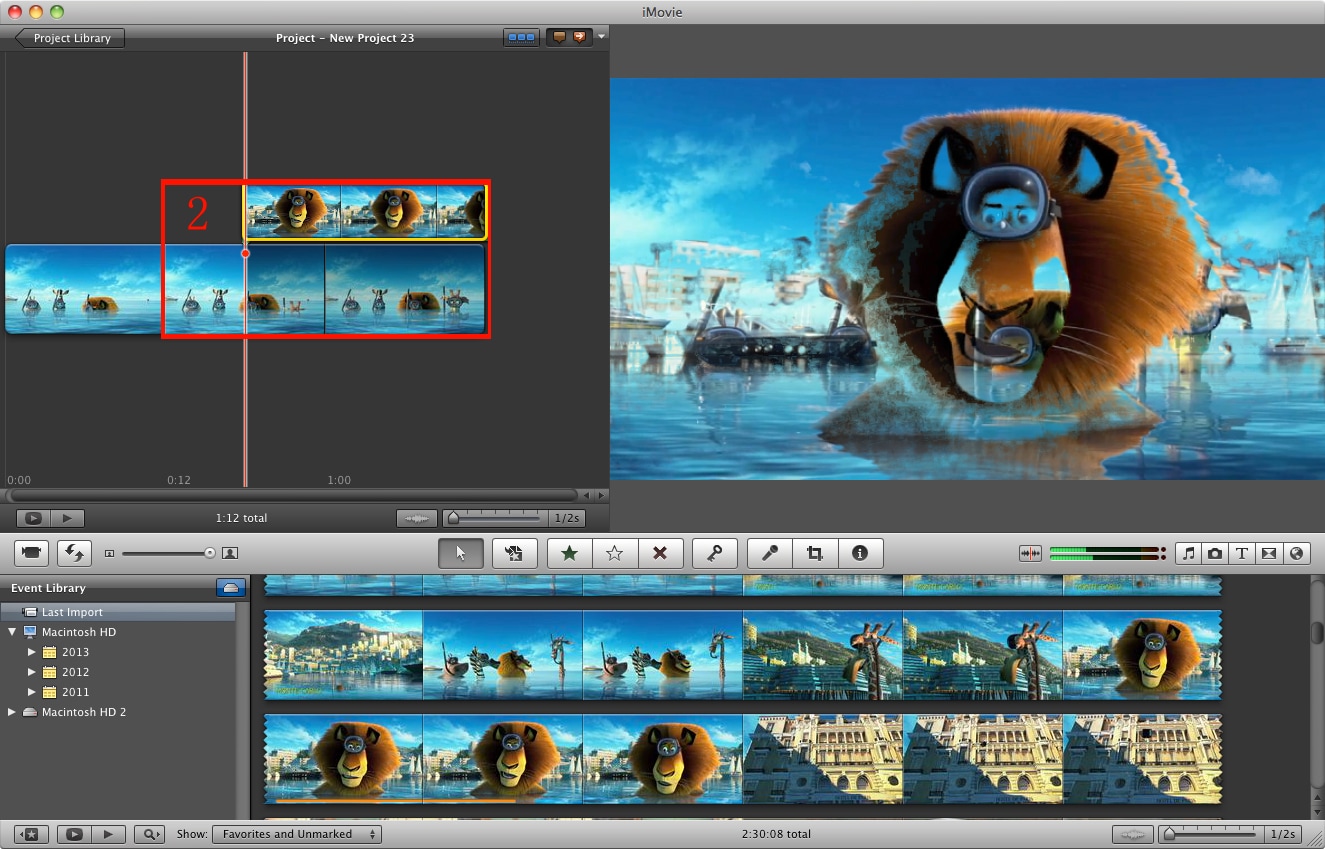 Step 3. More choices (Optional)
Dragging the ends of the background will help to shorten or lengthen which you can use if necessary. There is always a way of improving the quality of your green screen by simply double-clicking on it and the inspector will be launched.
From there, select "subtract last frame" option but it will be subject to prior addition of a suitable movement right at the end point. You can play back your effect freely and stop using the space bar on the keyboard. If unhappy with the green screen used, don't hesitate to delete it and replace with a more pleasant one.
---
Video Tutorial: How to Do Green Screen in iMovie on Mac:
>