If you are a YouTube creator, you should be aware of the importance of a YouTube thumbnail. The thumbnail is a visual graphic representation of your video, which is very important to users because it gives them a glimpse of what the video entails. The beauty with well-crafted YouTube thumbnail is that it could mostly increase click-through rates (CTR) of your video. Fortunately, there are various YouTube thumbnail makers that can help you easily create the thumbnail for your video.
Here are some tips on the type of Thumbnail that might be able to increase (CTR):
• As a creator, you can use a quality headshot of yourself. You can split it or just use one.
• You can use a bright background colour and add some texts about the video.
• One can also take an image from the video that is the highlight of the video.
Note: 
The formats of YouTube thumbnail are JPG, GIF, or PNG with a limit of 2MB. Its aspect ratio should be 16:9 and the resolution should be 1280x720 (with a minimum width of 640 pixels).
With all those key tips let us now see some YouTube thumbnail websites that you can use to make your thumbnails.
8 Best YouTube Thumbnail Makers to Create YouTube Thumbnail Online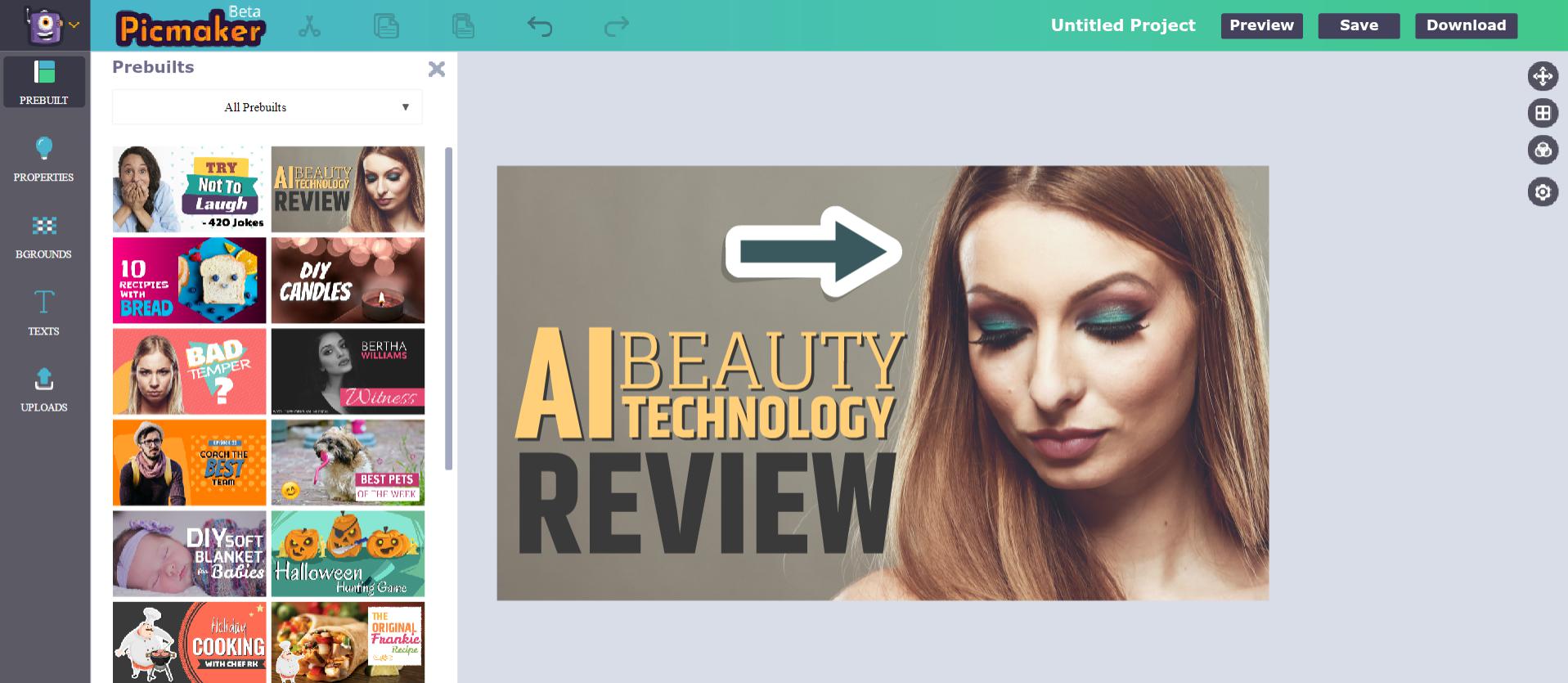 Pickmaker, one of the most popular YouTube thumbnail creators, allows you to create custom thumbnails using graphics of your choice. It is a user-friendly platform that already has YouTube thumbnail dimensions hence you just need to sign up and deploy your creativity.
Features:
- Has several custom YouTube thumbnail templates that you can use for free.
- Enables you to remove background of images.
- Il est disponible non seulement pour les appareils iOS, mais aussi pour les appareils Android.
- Allows you to add cool filters, patterns, backgrounds, text, and icons to thumbnails.
Price: It is free.
---
2. Canva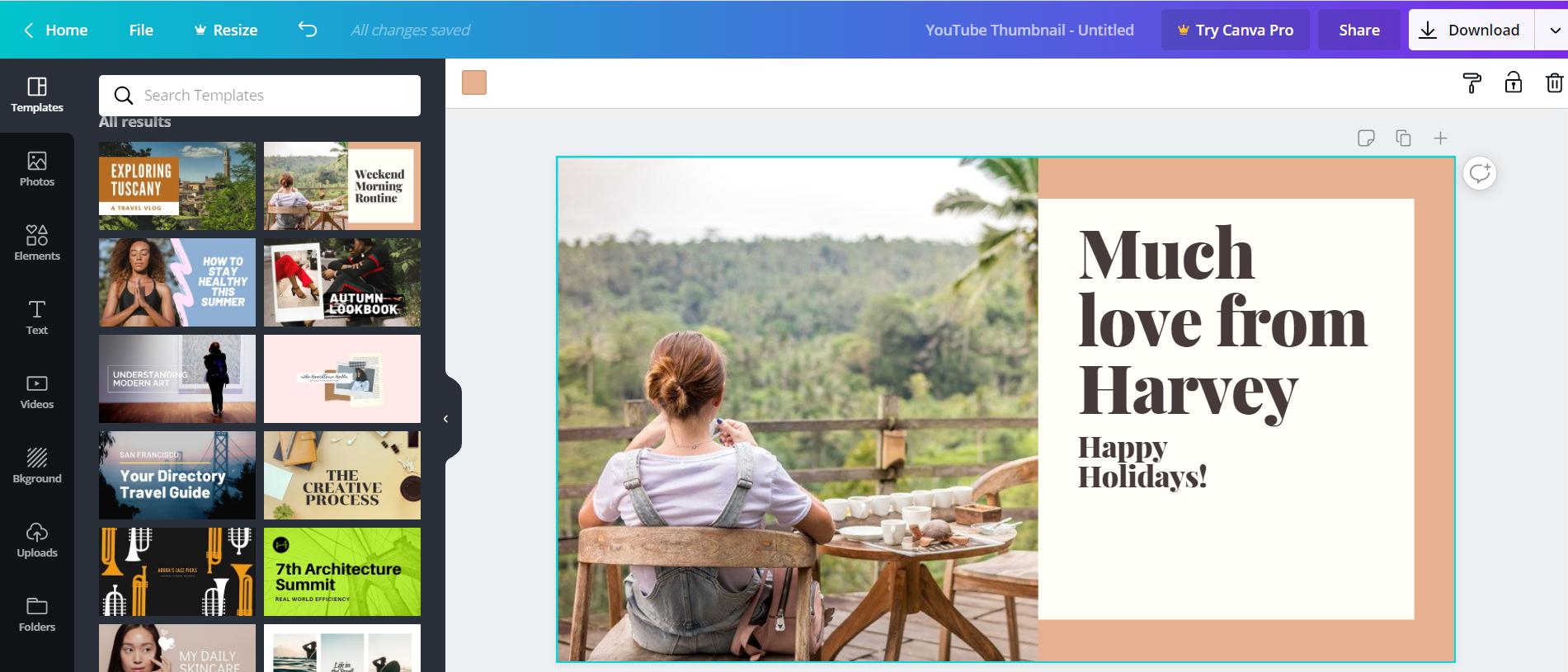 Canva is another awesome platform where you can also create YouTube thumbnails. This YouTube thumbnail maker allows you to choose a preferred thumbnail template and customize it with different colours, titles, and stickers.
Features:
- Built with different elements like banners, icons and frames that enable you to beautify thumbnail.
- Has different font types and sizes to use.
- Allows you to download thumbnail in different image formats.
Price: It is free.
---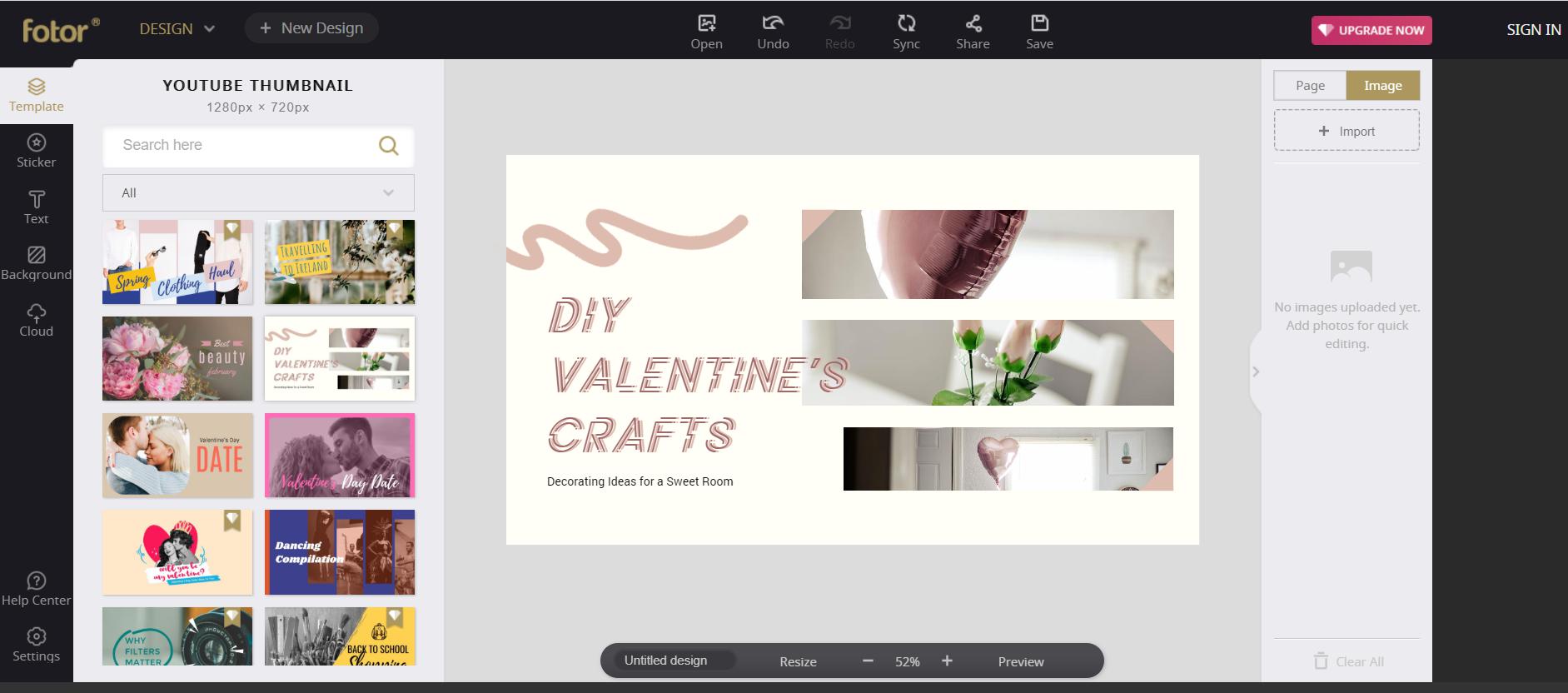 Fotor is the other platform where you can design various kinds of Youtube thumbnails, there are lots of templates under different themes for you to pick, which can help you make the thumbnails more efficiently.
Features:
- Supports graphic designs, photo montage and background designs.
- Supports basic editing like crop, resize, straighten, 1-tap enhance and background remover.
- Built with different beauty effects and photo effects to enhance thumbnails.
Price: Has different pricing plans, the basic one is $3.33 per month.
---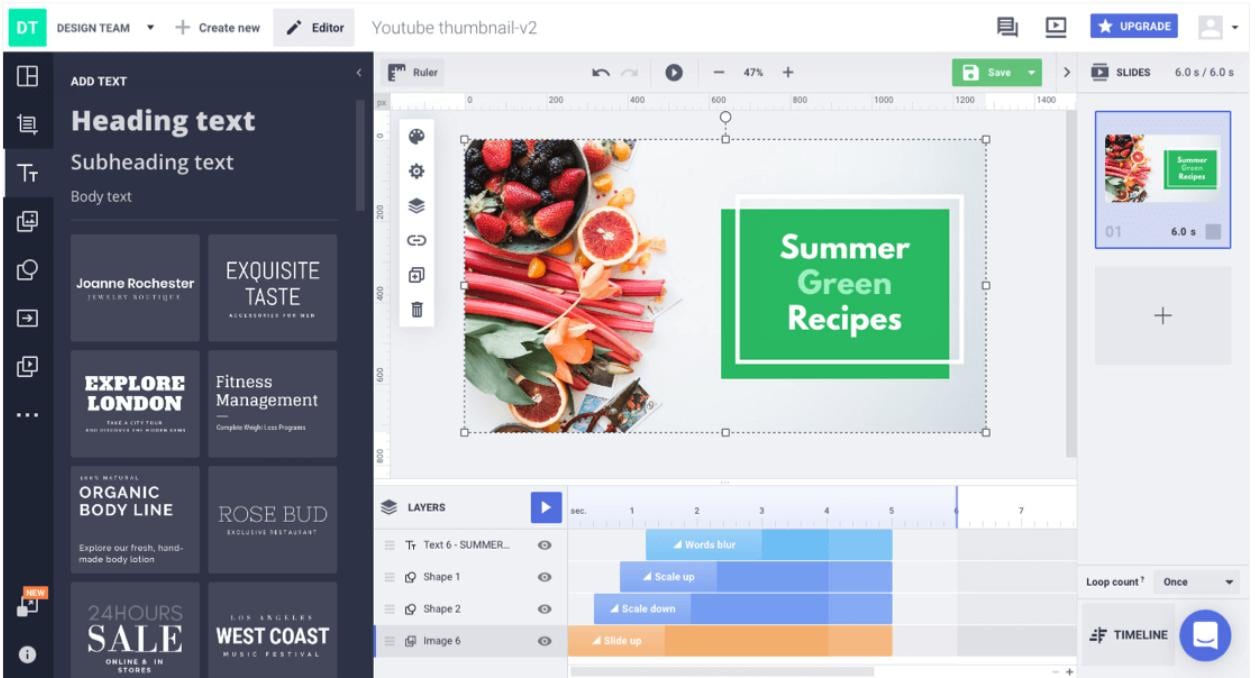 Bannersnack is feature-equivalent to Canva even its user interface. It has a number of templates that you can pick from and modify them including the background colour.
Features:
- Allows you to use millions of stock photos.
- Built with predefined YouTube thumbnail dimensions.
- Enables you to add texts using different fonts and colours.
Price: The individual plan is free but its premium version is $7 per month and its pro version is $18 per month.
---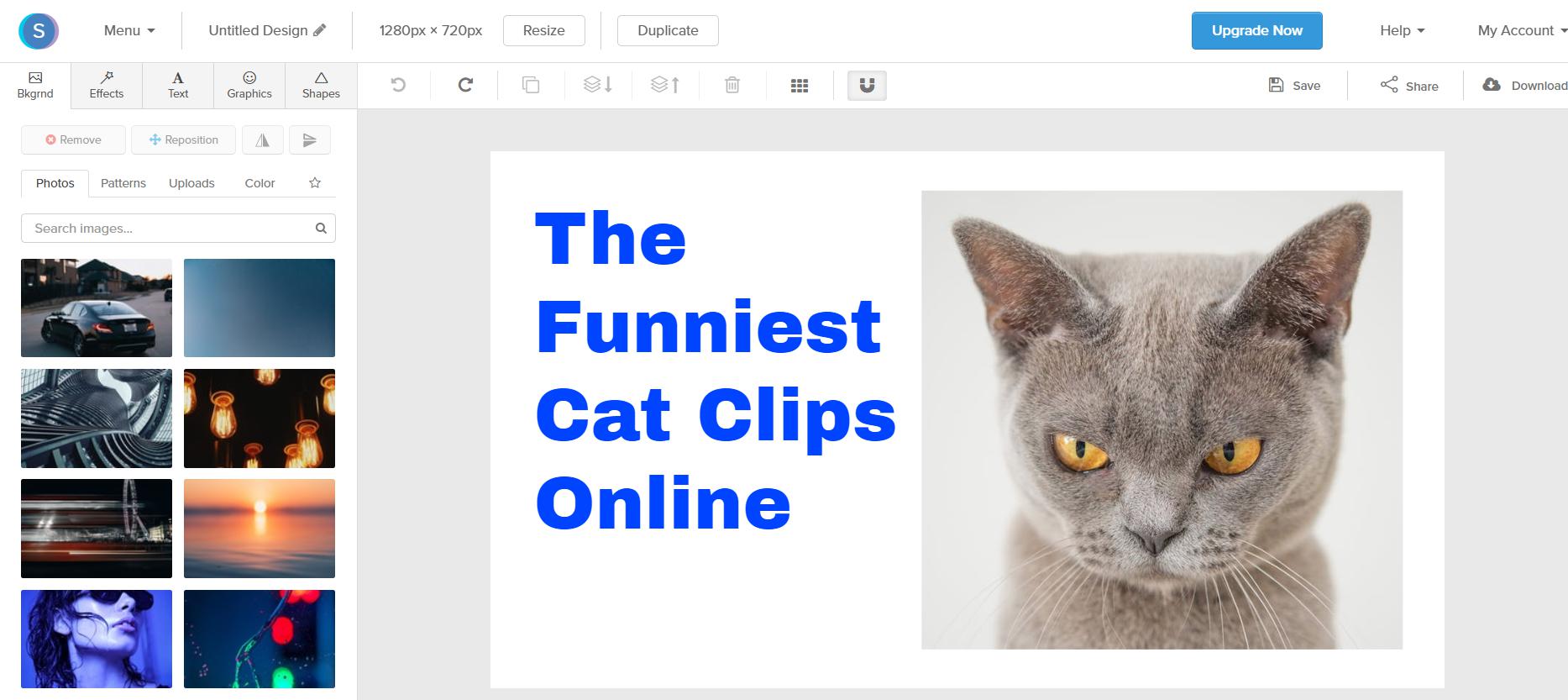 Snappa has abundant templates, according to their words, made by professional designers that are exclusive and fit for the users who have higher demand on thumbnails, other than the templates, they also provides a large number of photos for thumbnail background.
Features:
- Has 2M+ royalty-free stock images that you can use.
- Has exact YouTube thumbnail size.
- Enables you to upload custom fonts.
Price: The starter plan is free with limitations, pro version goes for $10 per month whereas the team version is $20 per month.
---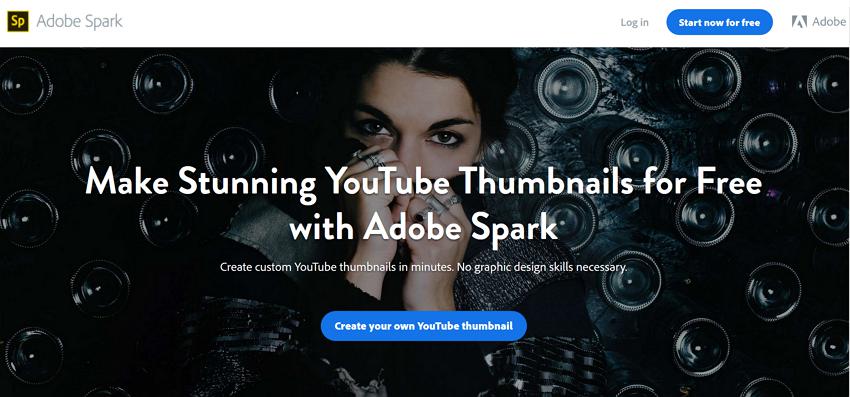 With Adobe Spark, you will also get professional templates that enable you to create YouTube thumbnails. Besides, you can also pick the dimensions that you want and get started with its inbuilt templates in creating your YouTube thumbnails.
Features:
- Allows you to pick photos from Adobe Creatve Cloud, Adobe lightroom, Dropbox or Google Photos.
- Easy to download the created thumbnail
- Has different font sizes designed by professional and free to use.
Price: Free to use after sign up
---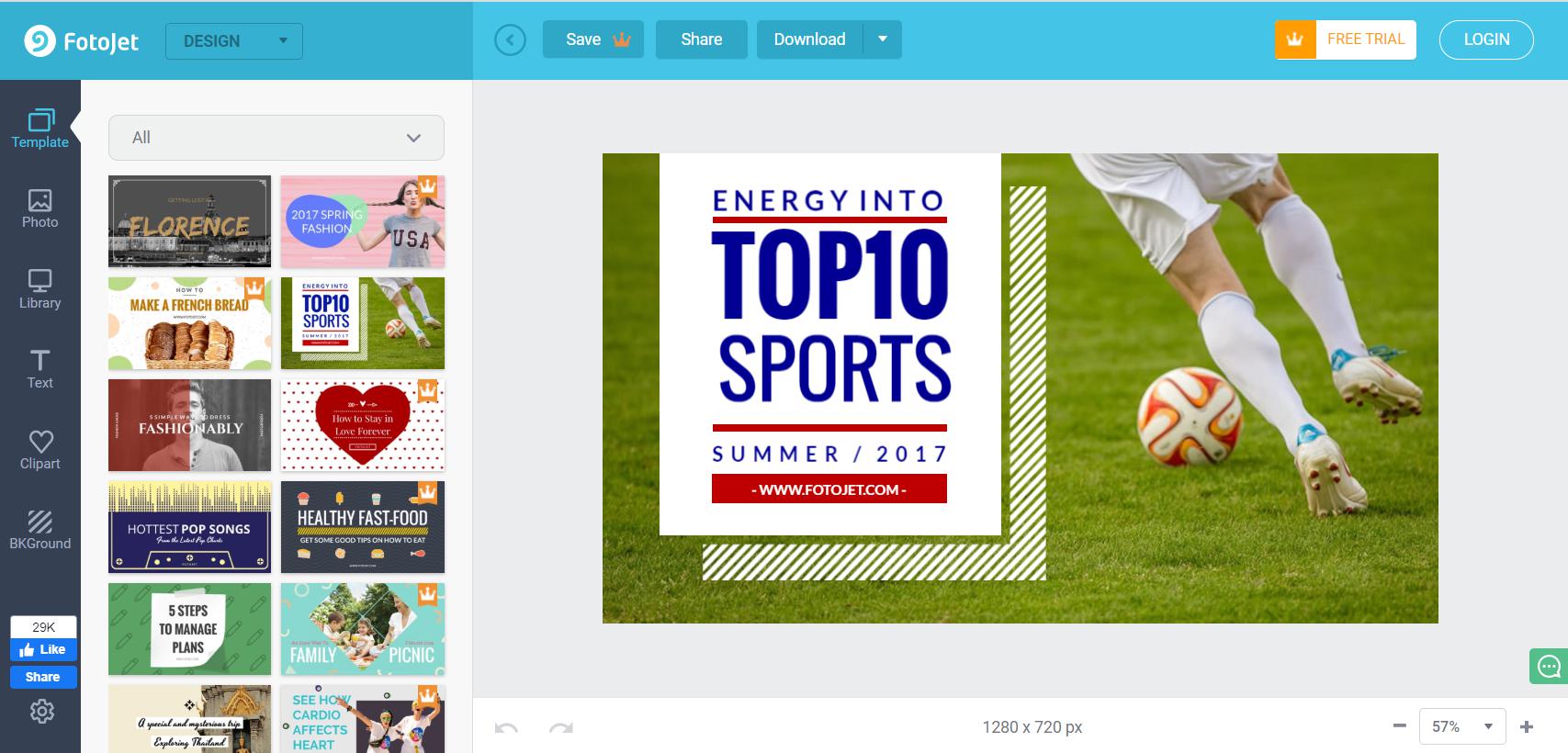 Fotojet is a youtube thumbnail creator without registration. You can directly use it for free. Its abundant resources can boost your creativity and enable you to eventually come with appropriate YouTube thumbnails. You can edit, use different graphics and utilize the Fotojet typography.
Features:
- Built with more than 700 templates.
- No registration required.
- Enables to edit image background or add a colour of your thumbnail.
Price: It has a free plan, and a basic plan starting from $3.33 per month.
---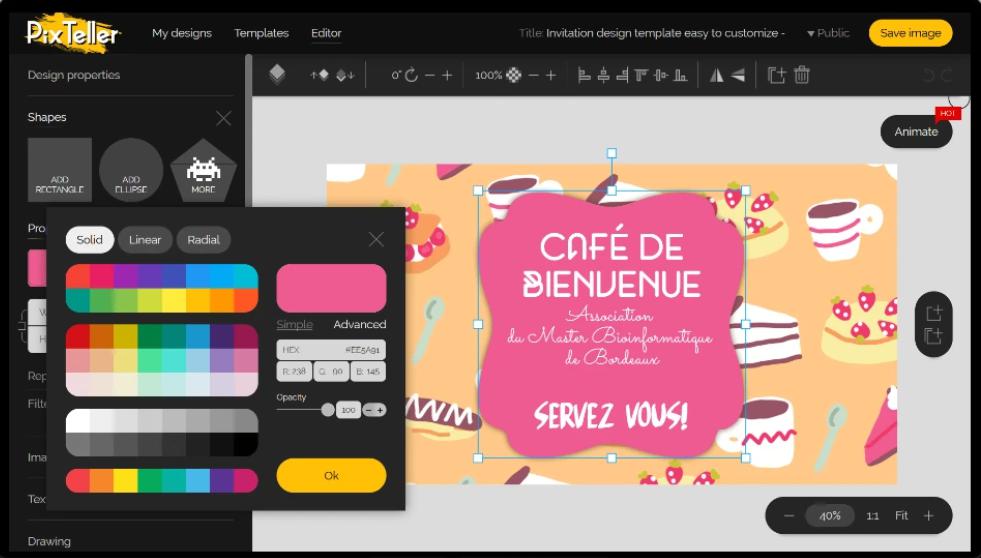 Another YouTube thumbnail maker that we cannot miss to mention is PixTeller. It has a cool user interface that allows you to make customized thumbnails with seconds. It is noteworthy that you can only create 5 thumbnails a month for free.
Features:
- You can change the position of each element and their relations.
- Allows sharing with others your thumbnails by URL.
- Enables you to download the template in PNG, JPG and PDF formats.
Price: There is a free version but the pro graphical tool is $7 monthly while Diamond animation option is $12 per month.
---
Advanced Tip for Making YouTube Thumbnail
After looking at 8 best online YouTube thumbnail makers, which one do you prefer?
The advantage of these online thumbnail making tools is that there are usually many templates for you to choose and use directly. 
However, if you want to use your creativity and make thumbnails that fit your YouTube videos better, I recommend you a more direct and effortless way: making thumbnails while making your YouTube videos.
Filmora video editor is a awesome youtube video maker, which also allows you to create your own creative YouTube thumbnails, even when you are offline. When you use it to make your youtube video, you can take the most wonderful frame of the video at any time, and then edit it and make it your thumbnails directly in Filmora. It also has a powerful Green Screen feature that allows you to change the background of the image. Also, you can easily add titles with different fonts, add logos, funny stickers, icons, etc.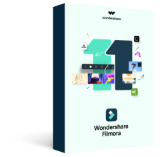 Powerful video editing tools and one-click screenshots. Feel free to use any frame in your video as a thumbnail.
Allows you to upload images, define aspect ratio which helps in designing the YouTube thumbnails.
Ensure you pick an ideal text and title template and add your texts.
Change background colour, modify thumbnail brightness and saturation.
Read also : What Video Editing Software Do YouTubers Use?