Are you still struggling to get the optimal audio quality? It's high time to explore an effective Audio Enhancer for the best results. When you are editing audio, there can be many aspects: length, different versions, loops, mixing tracks, etc. An easy-to-use tool is the right way out of all the post-production hitches and develops an immaculate audio track.
The actual aim is to deliver a high-end audio output to create a mindful impact on the listeners. An audio equalizer, or as we call them, enhancer, is a program that scrutinizes the present state of audio output. After that, it tweaks away all the imperfections to offer a smooth track without changing the file size.
A dynamic audio editing software works on various levels such as precise volume control, Audio leveling, noise filtration, and more. Finding the right audio enhancement tool is now easy as here is a list of some reliable solutions. Let's feast on this incredible collection of convenient yet professional programs that will provide flawless audio tracks.
Part 1. Best Audio Enhancer for Both Win and Mac: Filmora Video Editor
Filmora is a great video editing tool that provides all features of a quality audio editor concurrently. It offers background music, splitting, adjusting, trimming, equalizing, and editing the audio track in any video. Both beginners and semi-professional can easily use it to enhance their audio tracks.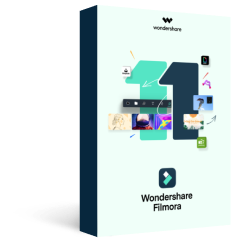 Key Features
Provides you a friendly platform to edit your downloaded creative commons YouTube videos
Offer you to add filters, titles, effects, text, and much more to your videos to make it unique for YouTube
This video editor also gives you access to use a green screen effect to make Creative Common licensed YouTube videos
Has numerous output formats, including direct sharing to YouTube to save time and panic.
Supports almost all kinds of video formats, including MP4, AVI, MOV, AVCHD, MKV, and more
Advanced video effects like green screen, PIP, audio mixer, etc. can also be found and applied to your video within few clicks
Part 2. Top 10 Best Audio Enhancers for PC
Audacity is the most efficient open-source audio enhancer for windows 10 and other operating systems. It offers a wide range of recording and editing functions that work amazingly on multiple tracks.
Supported operating system: MacOS, Windows, GNU/Linux, and more
Features:
Spectrogram view mode
Imports and exports files in formats such as AIFF, MP3, and many other formats
Import several files at the same time
Convenient functions such as copy, paste, redo, undo, delete and draw tools
Limitations:
Audacity sometimes needs the users to install additional programs for accessing the complete file format functions
Requires the users to plug in the mic before opening the program to detect the device
Pricing: It's available as open-source software and is completely free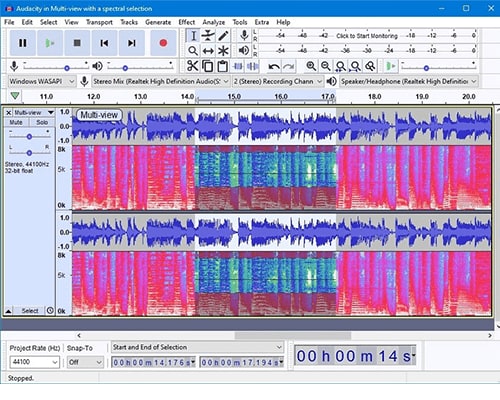 ---
DFX audio editor is the right choice for people who want the audio tracks to be impactful and unblemished.
This software can detect and analyze the soundtrack when a person plays something on the PC. It comprises five setting options that convert the PC speakers into a sophisticated playback device.
Supported operating system: Windows 10/8/8.1/7/Vista/XP (Special XP requirements)
Features:
Customizing options
Has Sound profiles and allows presets
Easy keyboard shortcuts
Enhanced equalizer control
Limitations: Free version has restricted features
Pricing: Trial version is Free; Plus version requires $29.99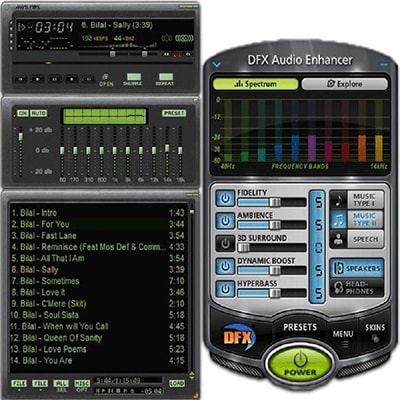 ---
FxSound audio enhancement software accommodates all users, especially professional musicians who work simultaneously on two devices.
The program augments a PC's complete audio output and allows immaculate audio editing for music and more. Other options such as skin selection make the experience a rather dynamic one.
Supported operating system: Compatible with Windows and soon will be available for Mac
Features:
links to social media platforms
Updated UI
Amazing sound effects and 5.1 surround audio
Clarity, depth, 3D surround, volume boost, bass, and 48 presets
Limitations: The free trial version does not offer the complete features.
Pricing: FxSound Pro: $19.99/year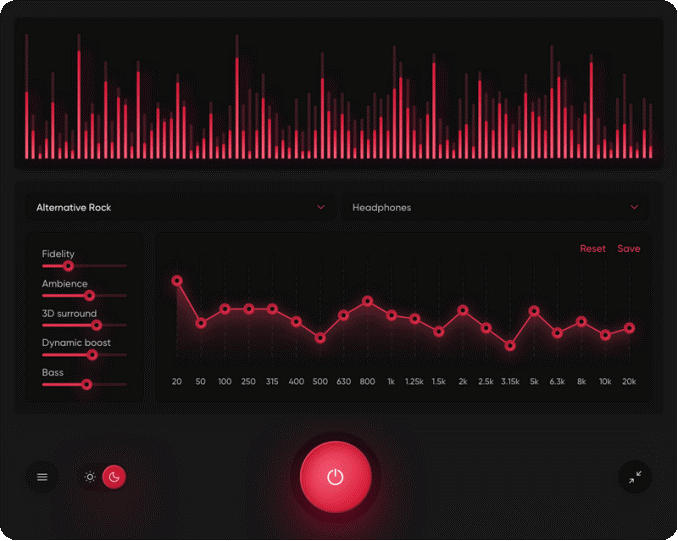 ---
DeskFX is a comprehensive solution for advanced audio effects such as equalize, reverb, amplify, chorus, wah-wah, vibrato, and tremolo. This program is best for you to modify and enhance the music and audio played through your speakers and headphones.
Supported operating system: 64-bit Windows 10, Vista, 7, 8, 8.1, and Mac OS X 10.5 or higher
Features:
Audio effects include equalize, amplify, reverb, chorus, wahwah, vibrato, tremolo and more
Boost the bass on your music
Boost volume of your audio without distortion
Switch between visual, graphic or parametric equalizer modes
Create a sophisticated, customized, audio experience
Limitations: unfriendly to beginners and space-consuming
Pricing: Free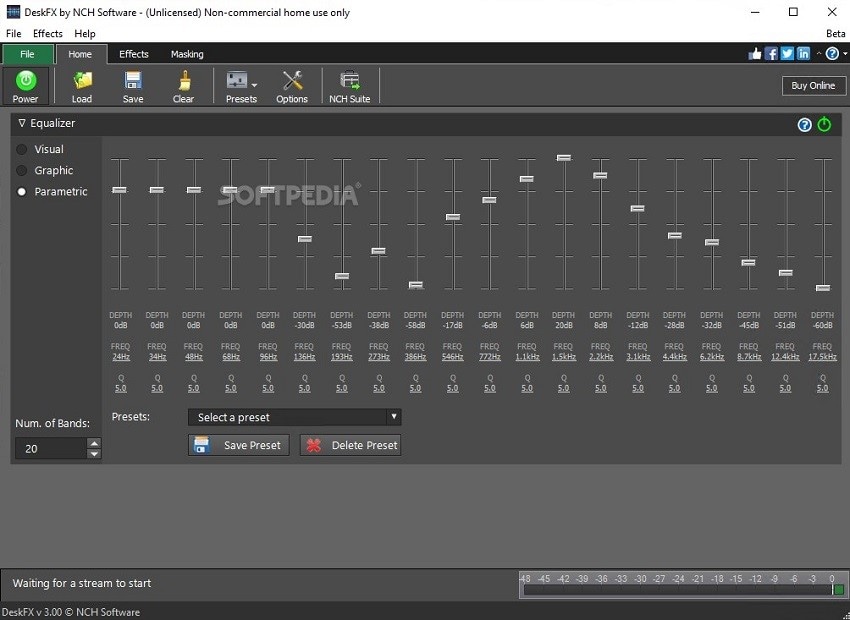 ---
WavePad is an editing program to polish and beautify music and prioritize music fans and professionals. The sound enhancing software is the best tool to create and edit sound and enables the users to add echo. When we need to amplify the sound, eliminate noise and add custom effects, WavePad comes to the rescue.
Copy, paste, cut, auto-trim, delete, insert, compress, silence, shift pitch, and many others
Amplify, normalize, equalize, scrub, search, bookmark, envelope, reverb, echo, and reverse audio tracks
DirectX and Virtual Studio Technology DLL (VST) plugin support
supports an extensive range of formats
Limitations:
WavePad exhibits problems working with multiple audio tracks
complex toolbars
Pricing: Standard Edition is $24.99; Master's Edition is $34.99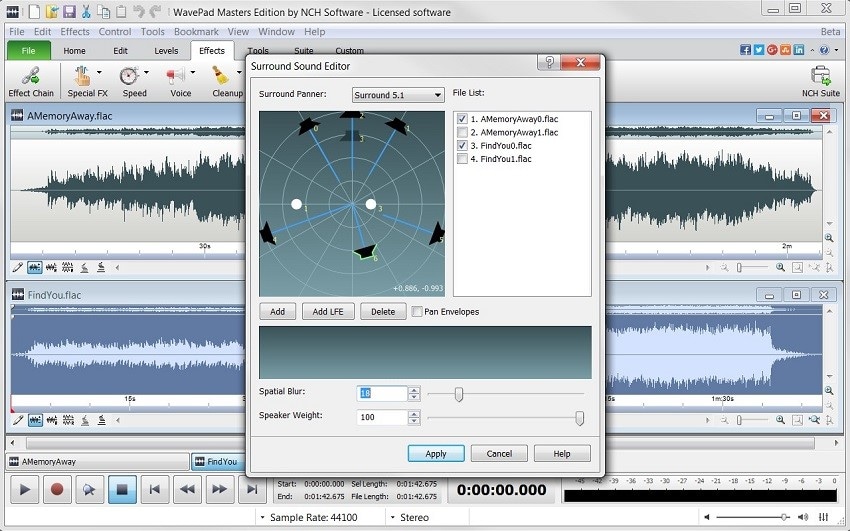 ---
Users who would want the audio enhancement program to function in the background can rely on Boom 3D. This software is a complete mini tutorial for learning to edit audio tracks to perfection. The equalizing and preset functions make the experience convenient and yield better results.
Supported operating system: Mac and Windows
Features:
3D surround sound
optimal output with headphones
Full-featured audio player
Advanced Equalizer Presets
Limitations: The settings options are a little difficult for the new users
Pricing: For Mac and Windows is $42.31; Free 30 Day Trial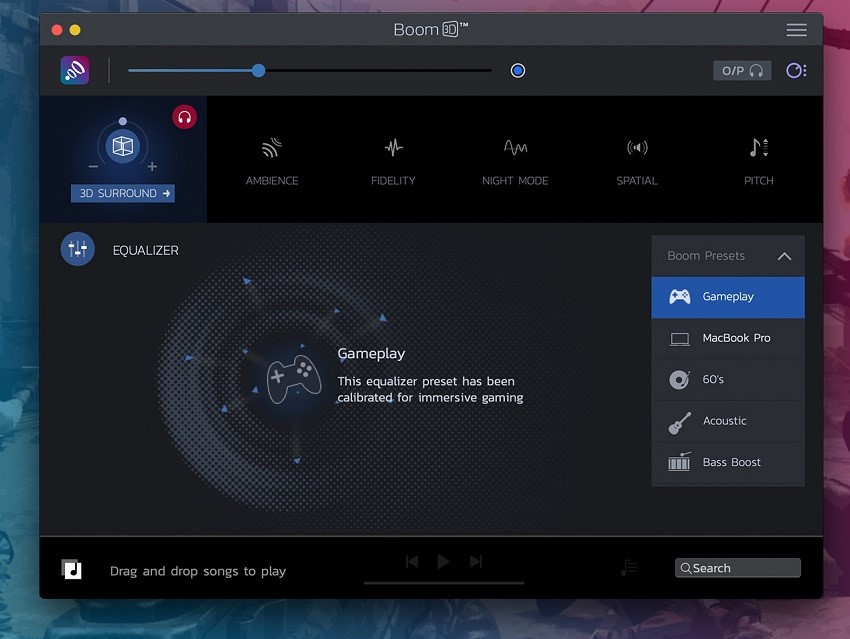 ---
Fidelizer, Plus, and Pro is an advanced tool convenient enough for newbies and professions altogether. The program enables comprehensive optimizations, configuration, and audio control for the users.
Supported operating system: All versions of Windows
Features:
Custom settings
Vibrant interface
audio boost and streaming option
audio optimization levels
Limitations: Overwhelming and somewhat complicated
Pricing: Plus version is $39.95; Pro version is $ 69.95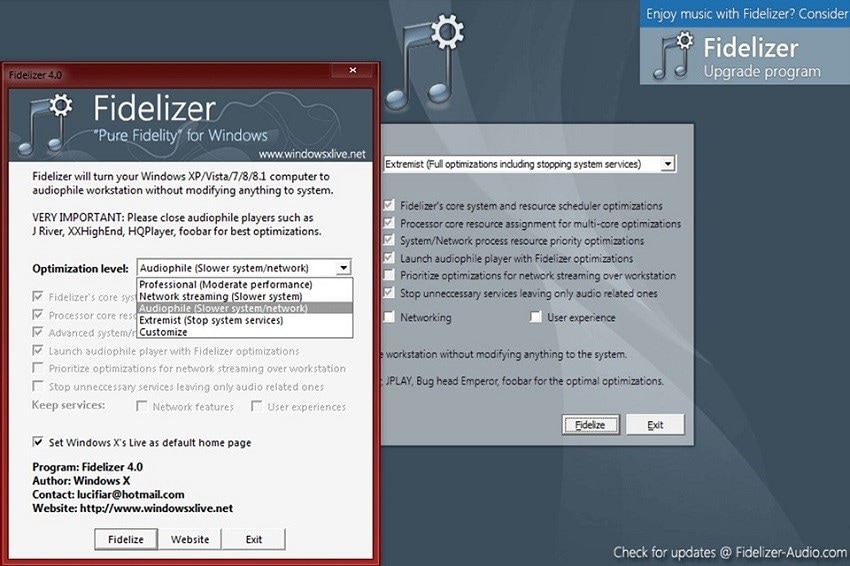 ---
Ocenaudio is an easy-to-use Audio tool that helps people working on a simple PC with no particular skill set. The software is full of functional features that include multiple file format support, spectral breakdown, and generating an audio signal.
Supported operating system: Windows, Mac OS X, and Linux
Features:
VST plugins support
Real-time effect preview
Spectrogram view
Allows editing large-sized files
Limitations: Some focused editing tools are missing and don't help in effect stacks
Pricing: The software is available for free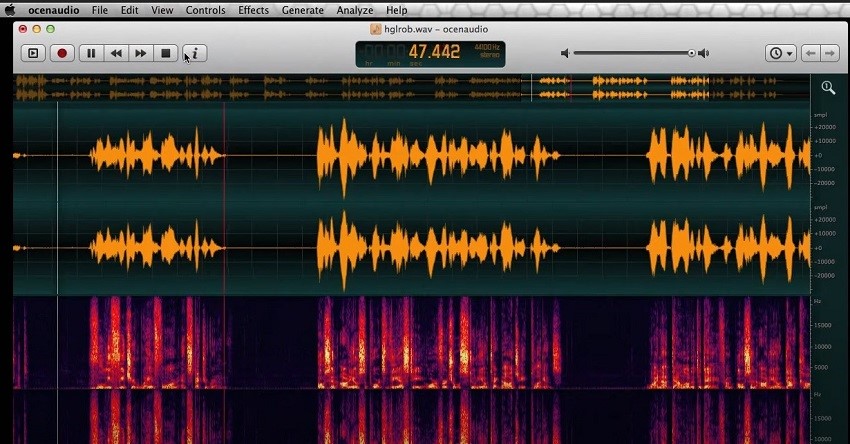 ---
TwistedWave is the most popular tool for editing audio quality, especially for podcasts or music concerts. This unique audio enhancing software is best for converting files from one format to other compatible formats conveniently.
Supported operating system: Mac OS 10.9 up to macOS 11, macOS 10.7 or 10.8
Features:
Process tracks in batches
Altering peed and pitch
audio converting
Effective interface
Limitations: TwistedWave has rarely shown any difficulties during the audio enhancement process
Pricing: The users can buy a serial number for $99.90 to unlock the full version with a 90-day money-back guarantee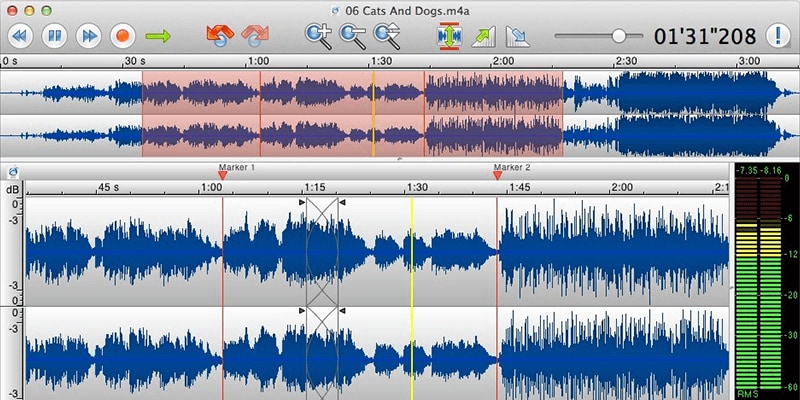 ---
Adobe Audition is a multipurpose audio editor that works encouragingly for beginners and pros. It also connects to Adobe Creative Cloud that allows editing and storage with premium functions.
Supported operating system: The Adobe Audition features are agreeable with Intel macOS (Intel), Windows, and other platforms
Features:
innovative Sound Effects
The remixing function
a complete sound panel available
Limitations:
The immensely technical functions and UI may make this tool tricky and more expensive for new users
Few of the plugins seems missing from the features
Pricing: Adobe Spark is US$20.99/mon and US$239.88/yr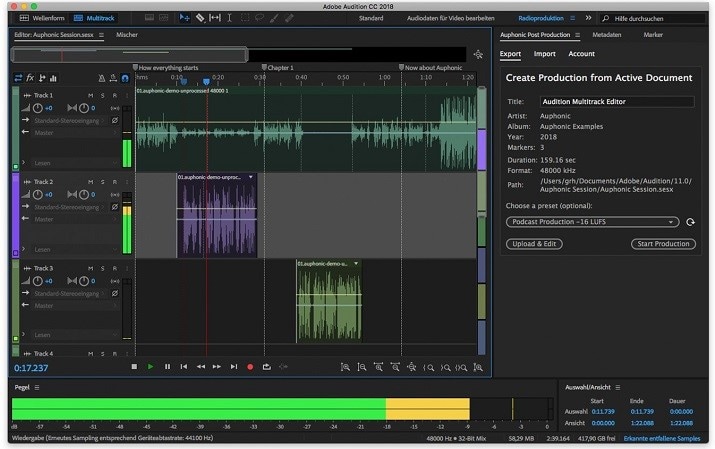 ---
Part 3. Most Recommended 2 Online Audio Enhancers
The real challenge is to explore an audio enhancer online that promises equally marvelous features as other PC-compatible software.
Audioalter is a perfect combination of onsite tools that edit audio tracks with a professional standard. The software allows every user to edit the speed, volume, pitch, duration, and other factors.
Supported operating system: All versions of Windows
Features:
Stereo Enhancer
8d Song Creator
Bass Booster
Converter
Equalizer
Limitations: some features are limited for use in professional settings
Pricing: Freemium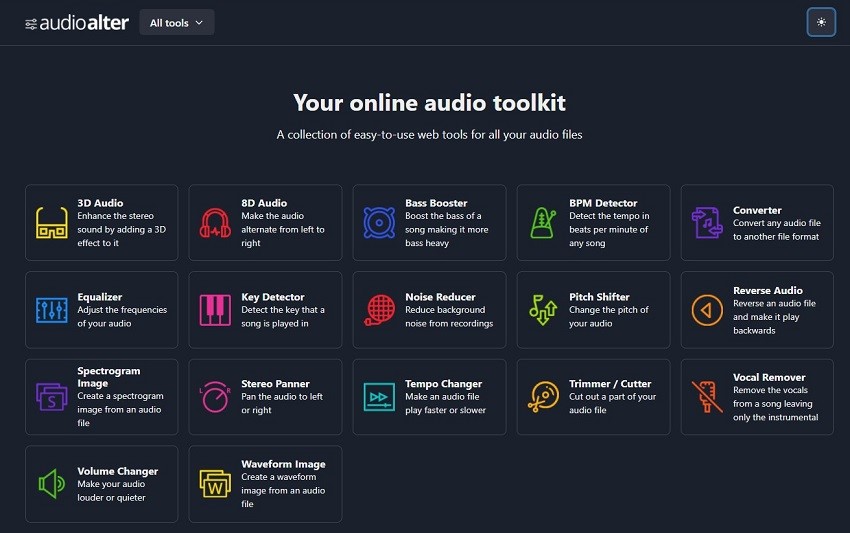 ---
TwistedWave is the supporting tool that optimizes audio online, and the level meter keeps users aware of all the happening.
Supported operating system: Windows, Mac, iPhone, and iPad
Features:
Export files to and import from Google Drive directly from the site
Essential editing features are available
File upload is also straightforward
Limitations:
The free version has minimal features
The online editor doesn't support sound miner metadata v4
The panning of channels automatically can be a distraction
A browser needs to have Javascript in-built to work with TwistedWave Online
Pricing: TwistedWave Online is $ 79,90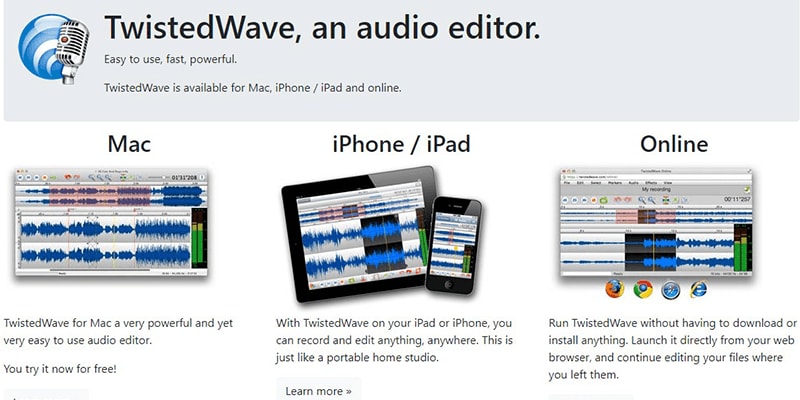 ---
The Wrap-up!
Make sure you choose the right solution for your windows or iOS device according to the requirements and expectations. As mentioned earlier of Audio Enhancer tools, the list is good to make you all set for your audio endeavors.
---
Frequently Asked Questions
What is audio enhancement?
It is a systematic analysis of the soundtrack and improves the audio to make it smooth, attractive, and intelligible.
What is the best audio enhancer for Windows 10?
1. Audacity 2. DFX 3. FxSound 4. DeskFX Audio 5. WavePad 6. Boom 3D 7. Fidelizer 8. Ocenaudio 9. Adobe Audition 10. Sound Forge Audio Cleaning Lab 3