How can I record my voice?
How do I make an sound recording on my computer?
Unlike past, at present you can easily choose from a wide range of software and can record great audios from the comfort of your home. Over the internet, a variety of sound recordings software can be found effortlessly, which are easy to use, due to excellent UX and UI designs and ease of navigation.
However, what is a good voice recorder and editor?
- An audio recordings editor allows you to record and edit audio files, and also provides various options viz. volume fade-in and out, replacement of the original audio of a video clipping etc.
- These editors are also used in daily life events like sharing music & sound recordings with friends and loved ones.
- Most importantly, the software also provides you a chance to upload the clipping on various social networking sites for different commercial and personal purpose.
At the moment, let's take a look at an excellent program Filmora Video Editor, which is suitable for both experts and novices to record and edit audio recordings.
Filmora Video Editor - Easiest Audio Recordings Software to Record and Edit Audio
Filmora Video Editor or Filmora Video Editor for Mac is considered as one of the best audio recordings softwares for beginners with which you can record audio and edit audio recordings. With this application, you can easily trim a music file and can add new tracks just by clicking on the + button. The program is very interactive and you can add near about 100 pre-recorded audio files in a timeline. You can also choose the preferred audio height and can even delete an empty track from the software just by pressing + sign.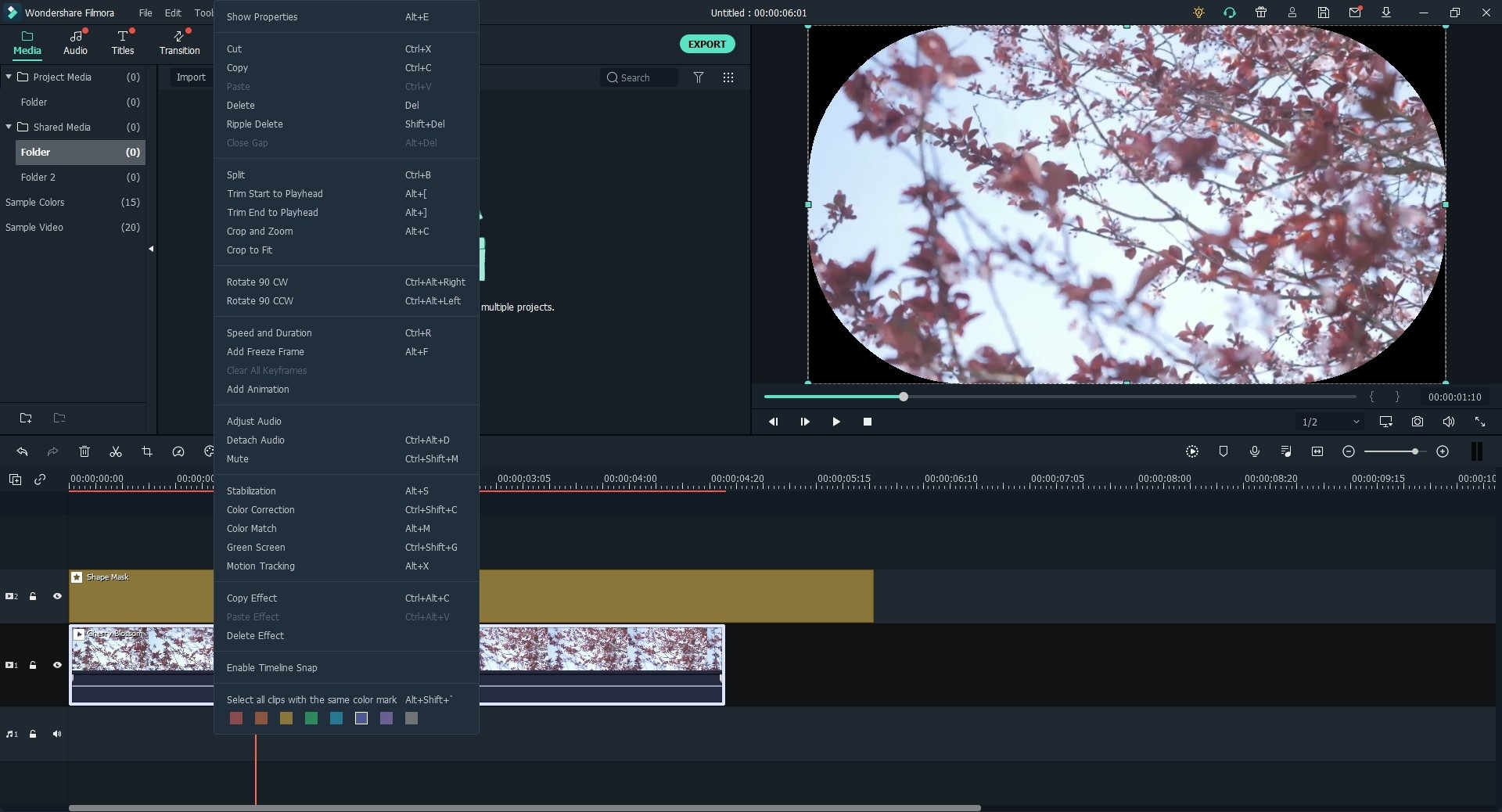 Key features:
Easy-to-use to remove noise from the background, and then it allows you to place your favorite music clip.
If you are professional then Filmora Video Editor is the best option for you since it provides ample opportunity in sound mixing.
The best voice recorder and editor also provides you a great opportunity to adjust timber, pitch, bass and treble of the audio.
Easily detach an audio clip from the video and can use it effectively for your project.
---
How to Record Audio with Filmora Audio Recorder and Editor?
Filmora Video Editor will also answer your question about how to record audio through your personal source over a pre-recorded video clipping. You just have to follow three initial steps and the work will be done in no time.
Preparation:
Once you have installed the software on your computer system, you have to open the software and select "New Project" .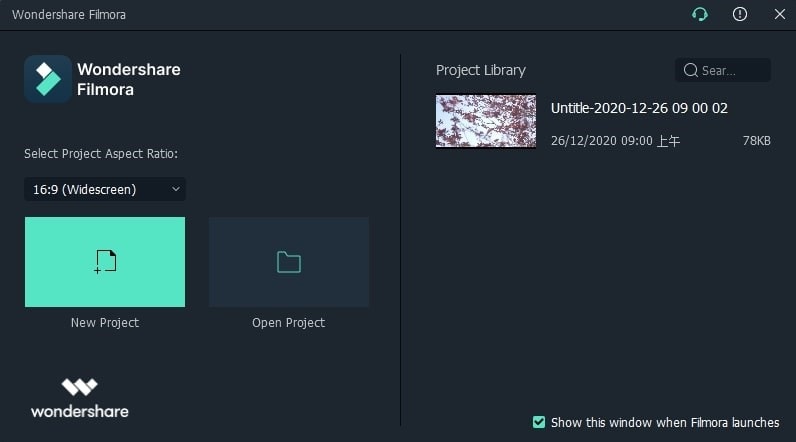 1.  Import Video
- If you want to record audio to your video files, you first need to add the video to the media library. Click on Import Media Files Here, and import it to the software.
- Or you can drag your target file directly onto the timeline.
- If you only need to record sound, you can skip this step.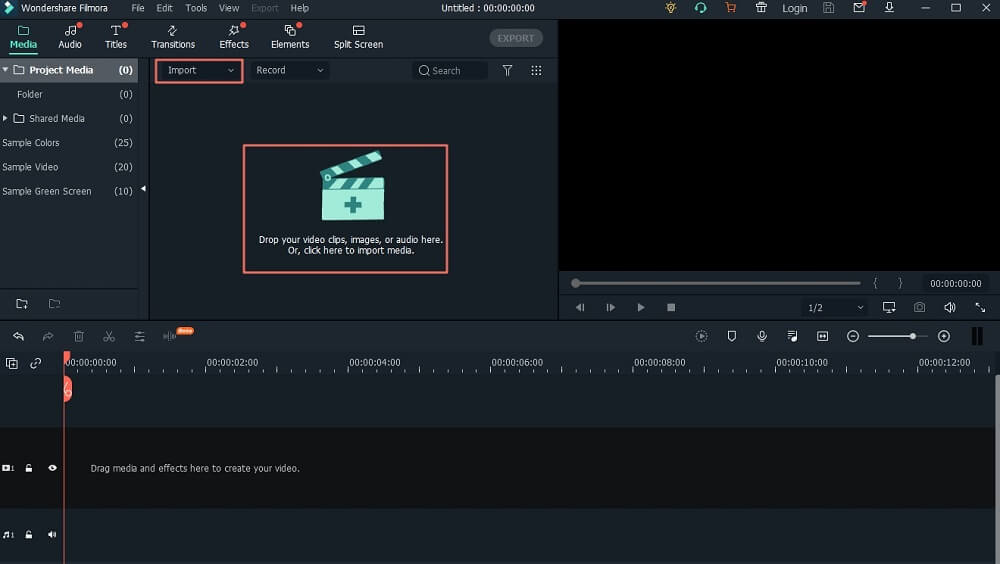 2. Record Audio as well as addition of voiceover
- Choose Record and click on Record Voiceover, then you start recording the audio file through microphone.
- After clicking on the microphone button, it will give you 3 seconds time to prepare yourself for the recording. You once again have to click on microphone button to stop the recording procedure.
- Just drag on to the new source file and use it for your project.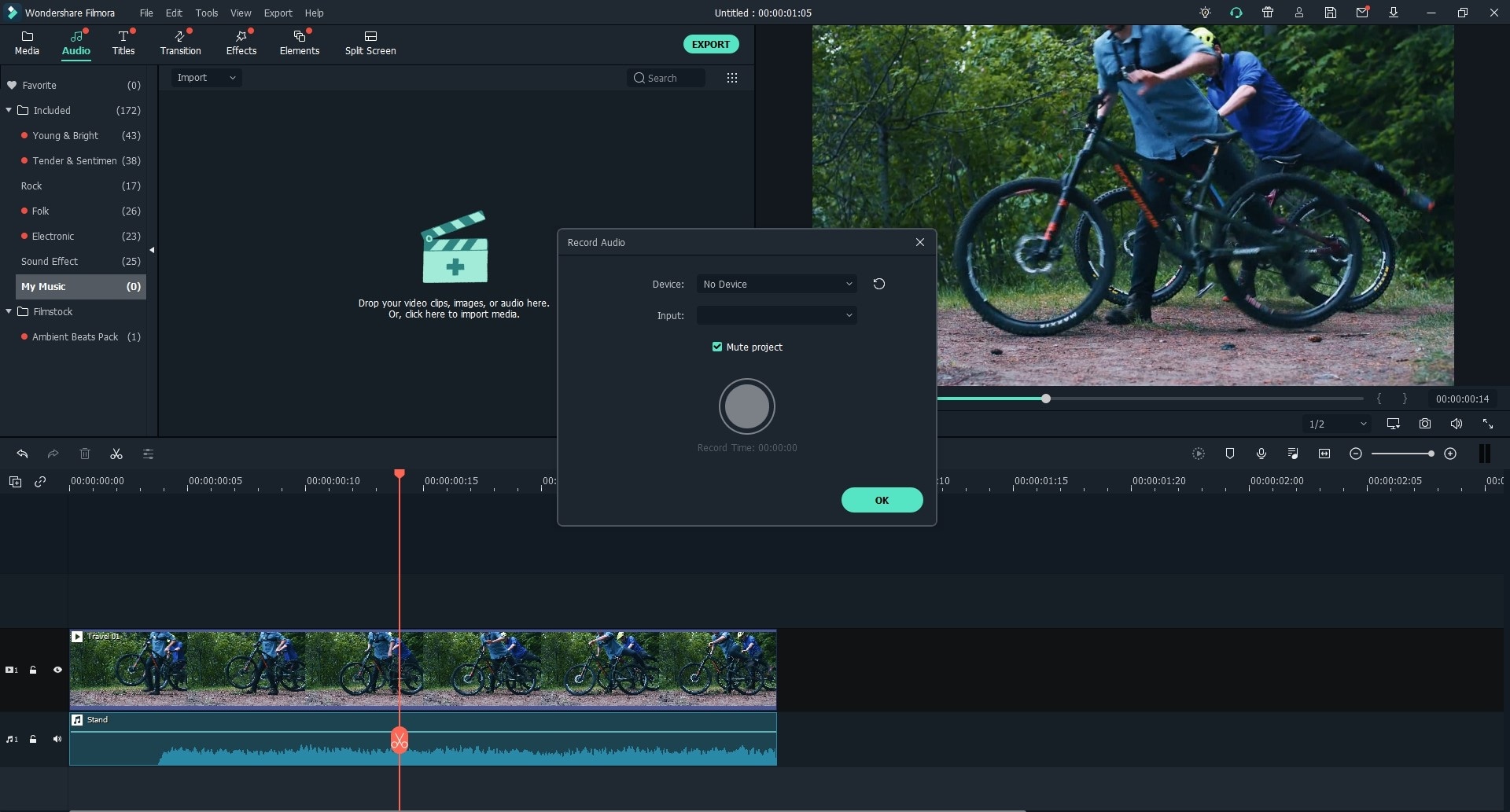 3. Save new file
- After being satisfied with your project, you can easily save it just by clicking on the Export button.
- You can save the project on hard disk and DVD.
- Furthermore, the software also provides you the option to share your saved file right away on several social media networking sites.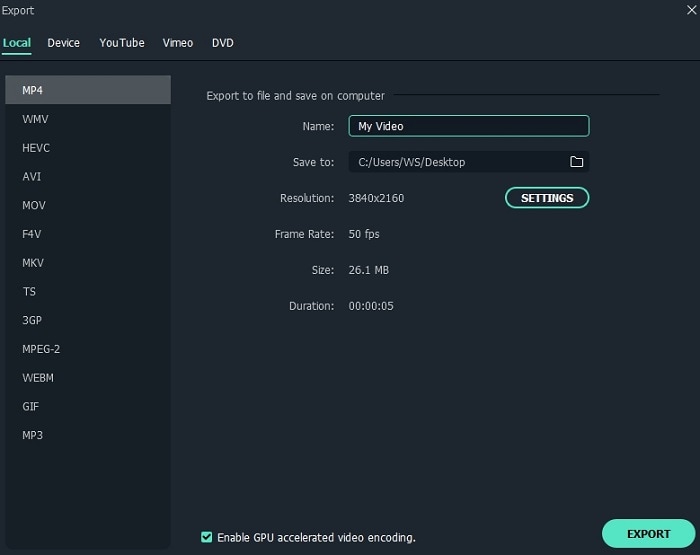 How to Edit Sound Recording with Filmora Video Editor?
Filmora Audio Recordings Software also provides great aid to edit sound recordings, it is easy to navigate, and thus you can easily edit files in a small time frame.
- The voice recording software supports great range of audio files thus it also saves your time as you don't have to convert the file in a supportive format.
- It will provide you editing options on various fields, thus you can customize an audio file according to your project's needs.
- You can use audio mixer which is a great option to create beautiful and unique sound clippings.
Few other audio editing options of Filmora Video Editor are as follows:
1. Add Audio Recordings to the Timeline
- After installing the software, you can either drag and drop the mp3 file or use the import option to add files to the user album from your computer. Now, you need to drag the file that is to be edited on the timeline.
- For merging 2-3 files, you can drag them altogether.
2. Trim, Split and Delete Recordings
- After selecting the clip from the timeline, you can double click this audio. A dialogue box containing the editing panel will appear. You can make your desired changes using the options like volume, speed, and add effects such as Pitch and Fade in & out.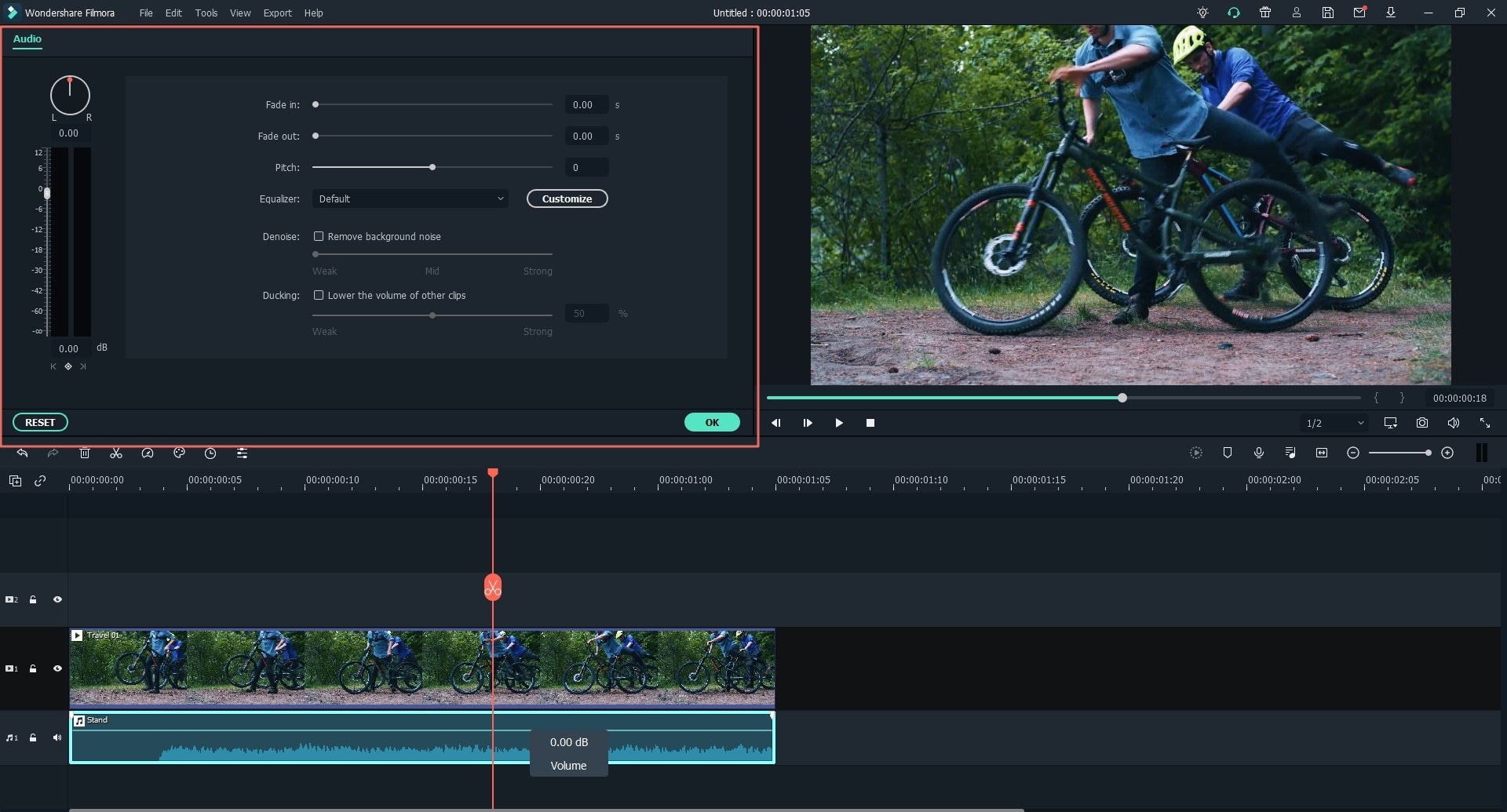 - For trimming the MP3 clip, you need to click on the recording clip option and mouser towards the right or left. As you see the double arrow, you can drag it to trim the audio to your desired length.

- Right click the recorded audio in the timeline, choose Split to split the clip. You can also use the time indicator option at the top. You can drag it to your desired position and click on Scissor button.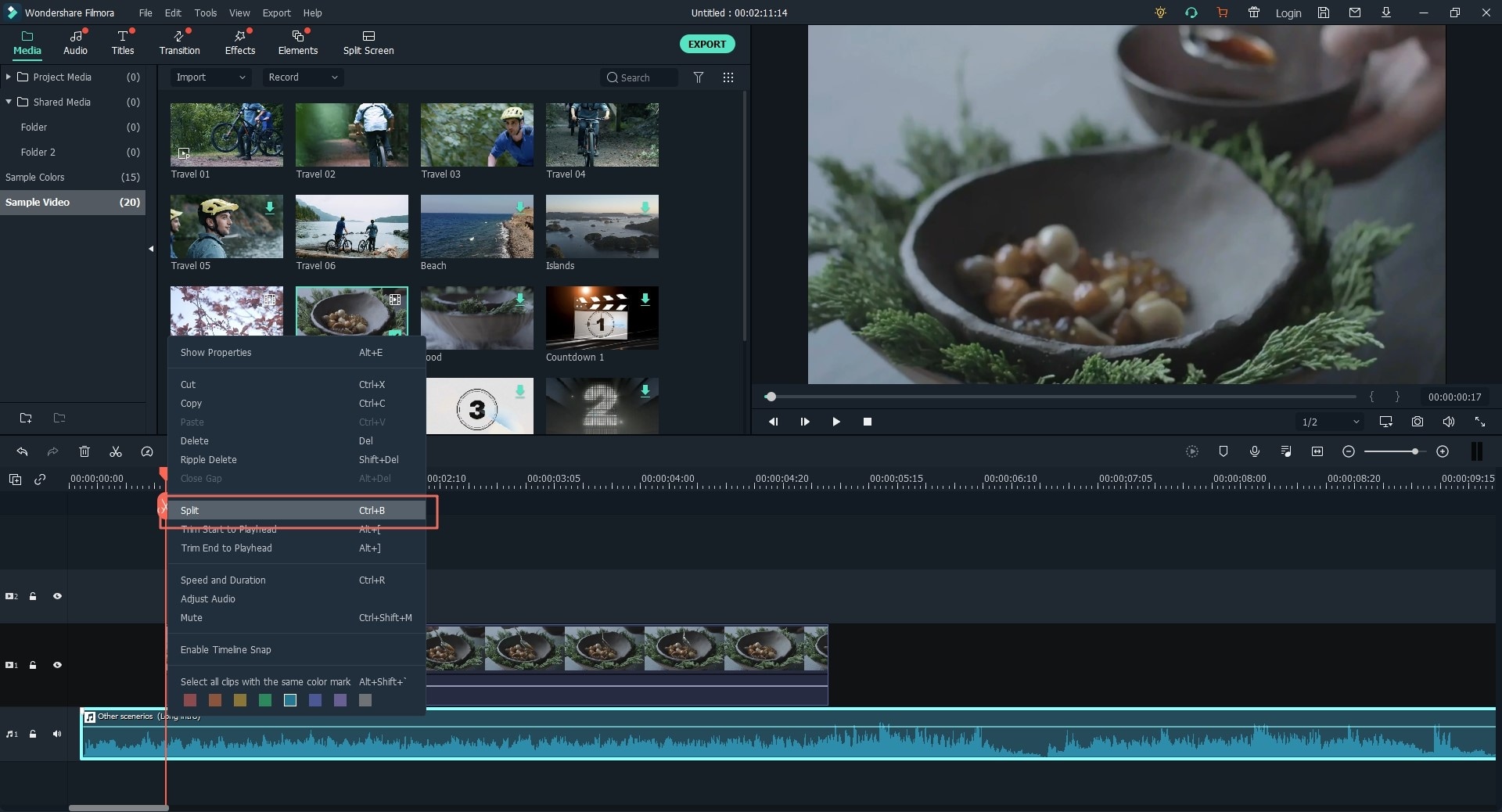 - Delete button can be used to delete the parts that are of no use.
Final Thought
Recording and editing your audio to achieve the effect you want is not a difficult thing, isn't it?
Unlike any other audio editor,Filmora Video Editor provides various options and it also supports several file formats. This process saves a great deal of time in editing the audio files and getting them as per your desire. The drag and drop feature is an added advantage which enhances the process of editing. The Software is also user interactive, thus it is highly recommended for the beginners.
If you are using it for the first time, I believe that you can easily record as well as edit an audio recording in an effective manner. And if you want to learn more audio editing skills, you can click here.