Are you looking for the best free sound effects website to download desired audio effects? Do you want to make your film or video scintillating?
Film makers and game developers understand pretty well the genius of audio effects in a video or film. Whichever platform you are watching, sound effects play a crucial role in getting you into the mood. They make the entire experience serene, real and captivating to watch.  The roar of the crowd and the referee whistle signaling a goal in play station gaming will amplify the vigor of holding on to the pad while the cricket sound will trigger the nostalgia of the night camp fire.
There are plenty of audio effects of different categories, each serving a unique purpose effectively. Video and film makers must be careful with their selection of sound effects as this might earn them immense success or plunge them into unforeseen trouble. However, the modern world has brought virtually everything within our reach. There are dozens of sound effects website that lets you download readymade audio effects to superimpose on your films.
Read also: Special Effect Video Editor: 1000+ Transitions, Filters, Sound, etc. Effects
So, if you are looking for audio effects that suit your films then you are lucky. In this article you shall be thoroughly guided on the best sound effects websites to help reinvigorate your filming career.
---
8 Best Sound Effects Websites You Need to Know
Now let us get started and look at 8 Sound effects websites that you can visit.

Filmstockis a resource site with rich and interesting video, audio, image and text effects. It has more than one thousand royalty-free sound effects and is constantly updating with new resources. You can find many kinds of sound effects here, like video game, lovely, dj, electronics, animal, high tech, sci-fi, etc.
Features:
The website will frequently update sound effects resources.
Covers all the special effects needed for video, audio and picture editing.
Users can download sound effects directly into Filmora video editing software.
---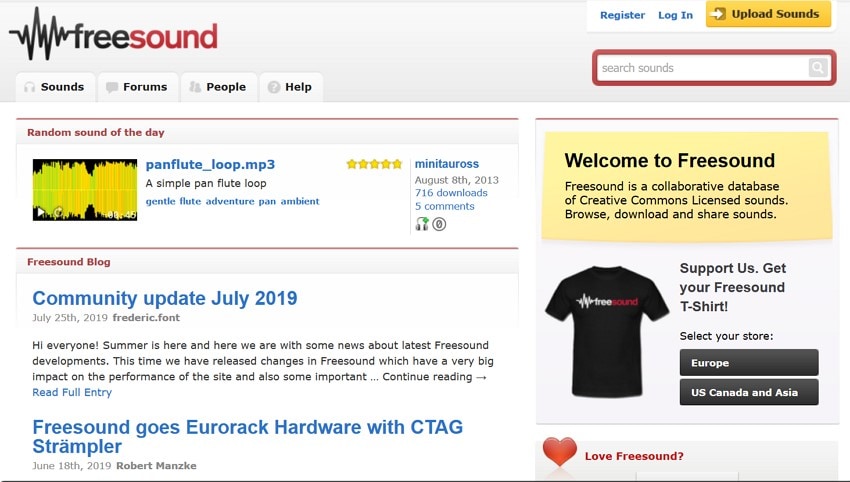 Freesound is one of the top ranked free sound effects website offering plenty and diverse categories of sound effects. The collection of sound effects is suitable for a multiplicity of film events like haunting movie thriller set in desert, jungle, war, and games among others. Get the sounds of bells, dog barking, rolling fog and a variety of bird songs as well.
Features:
Users can upload their recorded sounds to Freesounds.
Constantly rolling updates which increases the library volume and variety.
Has a search feature for easy access to desired sound effect.
---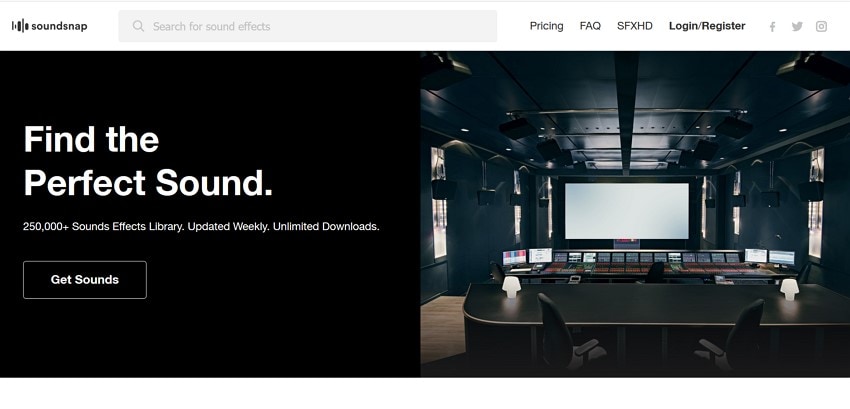 Soundsnap is an excellent sound effects website boosting enormous sound effects library that sees updates each week. There are over 250, 000 downloadable free sound effects of different categories like Walla, Cartoon, wind, whoosh, and pulsing rumbles among others. Beside unlimited downloads, this platform has an amazing customer care support offering response within 24 hours of enquiry.
Features:
Well-curated sounds are added weekly.
Provides royalty-free sounds.
Unlimited downloads.
Customer service that responds within 24 hours.
---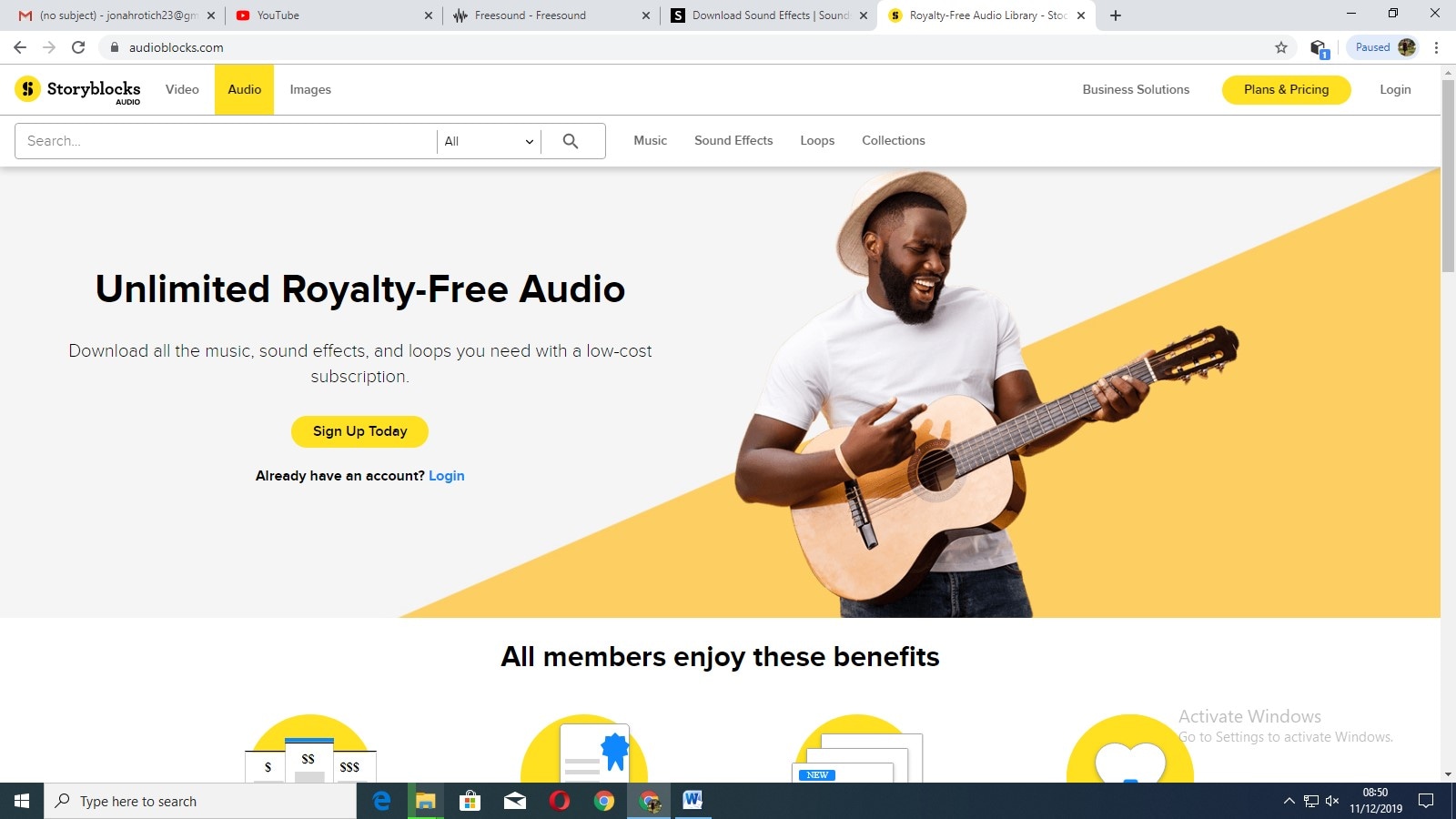 Storyblocks is no doubt one of the top-rated sound effects platforms worldwide. You can access and download sound effects of all category's multiple times with ease. The website offers a variety of affordable subscription plans which in a nutshell translate into unbeatable savings.
Features:
Offers unlimited royal-free audio.
Flexible plan to accommodate diverse budgets.
Frequent content updates.
Multiple content download over same subscription.
---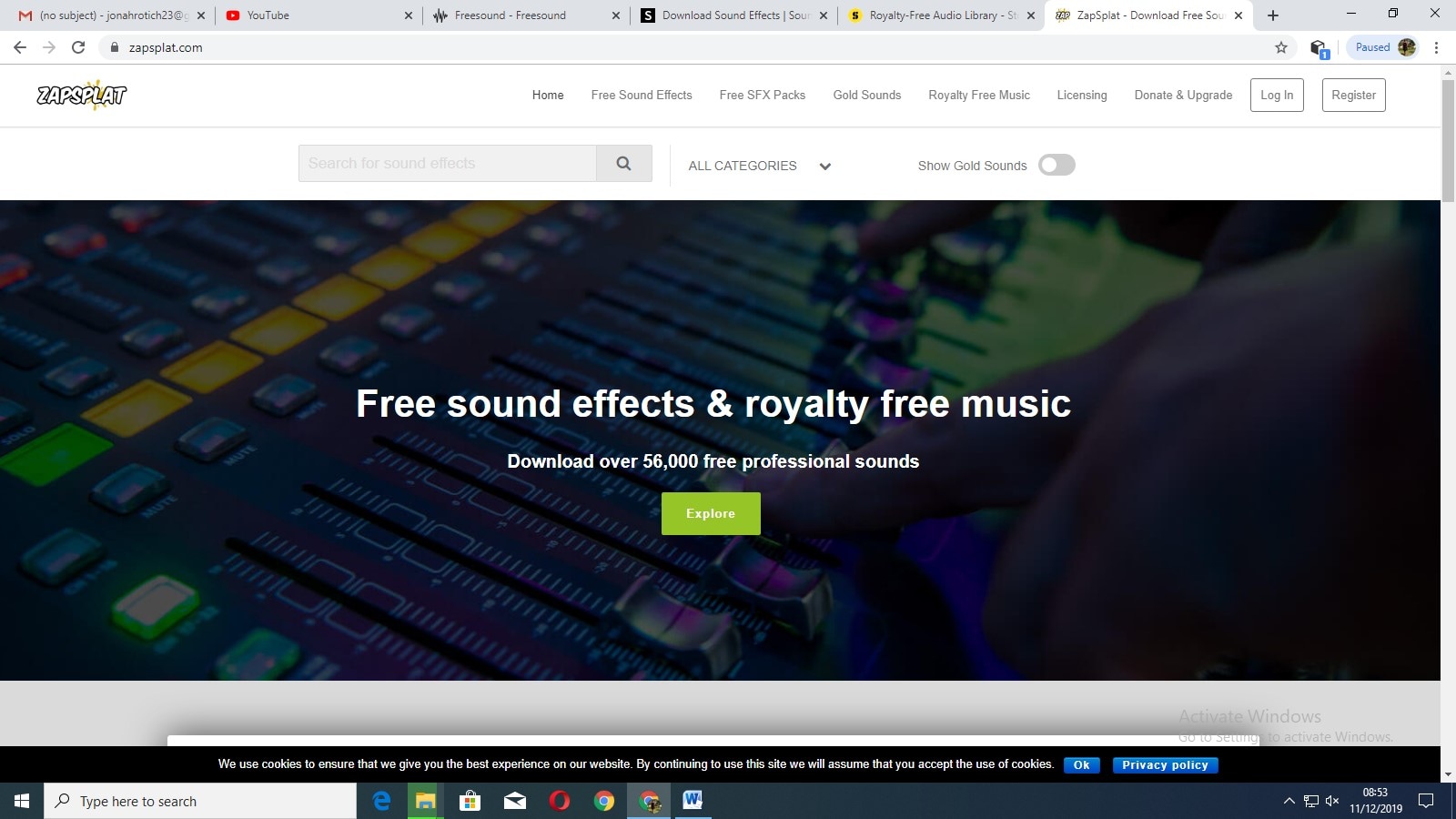 Zaplast arguably one of the best free sound effects website with a collection of several thousands of free professional sounds. Users can download from the more than 56000 sounds and incorporate them in their films at their convenience.
Features:
Offers free sound effects as well as royalty free music.
Download instantly from over 56, 000 sounds
The sound library constantly grows.  
---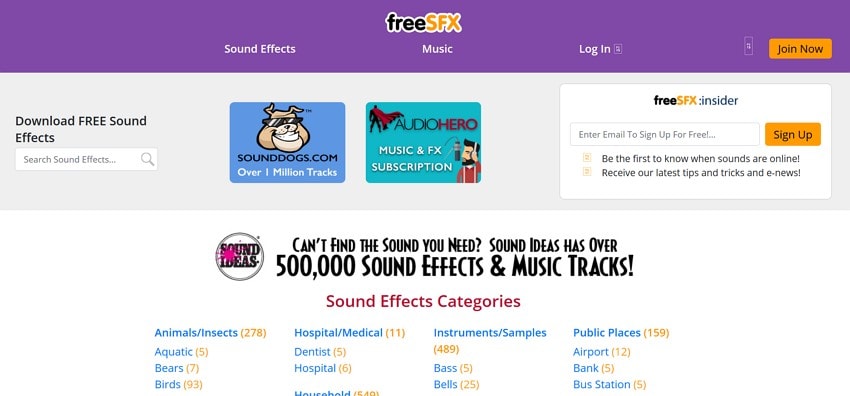 Free SFX is an amazing sound effects collection website. You can access and download from over 500, 000 sound effects and music tracks. This simply implies that you can't miss the sound effect you desire. Ranging from animals sounds, bell, cartoon, fire explosion, and emergency among others, Free SFX is a platform worth giving a try.
Features:
Offers a wide range of sound effect categories.
There are some restrictions regarding how SFX sounds are used although they make sense.
Curating and addition of new sounds is progressive.
There are over 4500 fully catalogued sound effects files which makes it easy to browse and get interested sound effects.
---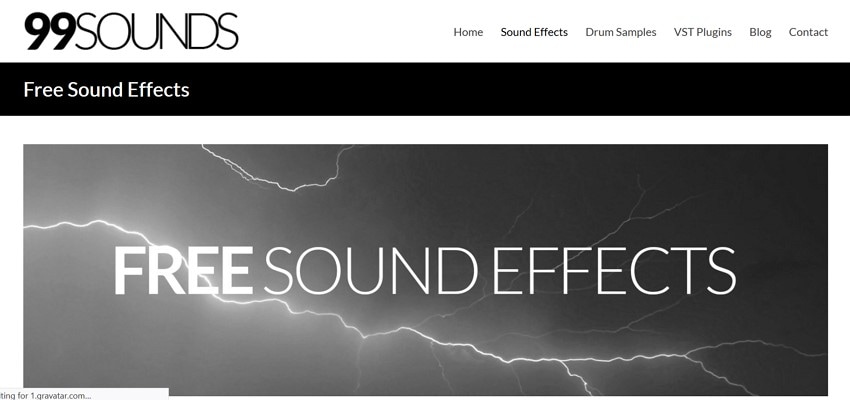 Unlike most of the aforementioned sound effects websites, 99Sounds is an audio community for any sound designer. It hosts a library of totally royalty-free sounds of different categories. These sounds can be used for gaming, video production, and other same line processes. The page is constantly updated because designers roll in their new sounds as much as they like.
Features:
Offers entirely royal-free sound effects.
Constantly updates.
It is an audio community.
Downloadable free effects.
---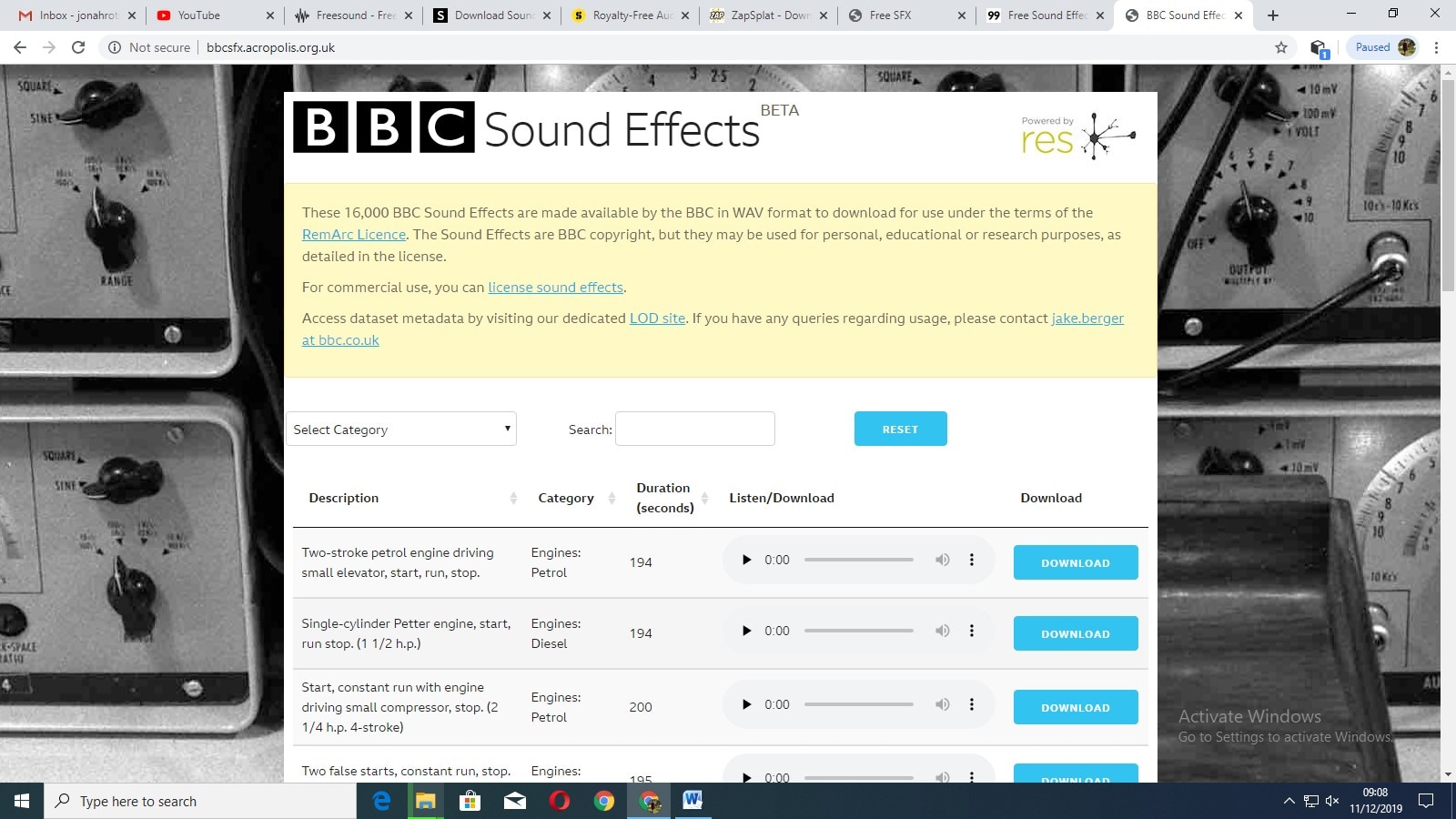 This is another large website hosting over 16000 sound effects that can be used for myriads of applications within the film industry. These sound effects are available in WAV format and can be downloaded and used under the terms stipulated in RemArc License. Although these sounds are BBC copyright, they can be used for personal and research works.
Features:
Sound effects available in WAV format.
Commercial use can use license sound effects.
Over 16000 sound effects available.
Offers search feature for easy retrieval of desired sound effects.
---
6 Popular Types of Sound Effects for Video 
There are several sound effects categories that can enhance and take your videos to an incredible level. Here, we examine 6 popular types of sound effects that can spark your video and gaming.
#1. Explosion/boom sound effect
Explosion sound effects are sounds that mimic an instant impact like an atomic bomb explosion, artillery, thunder, jet crash, and gun battle sounds among others. They can be incorporated into war films to create reality.
#2. Car horn sound effect
Car horn sound effects are sounds that resemble a horn blow. They include fire truck horn, street sound, party horn, buzzer, and train whistle sounds among others.
#3. Glass breaking sound effect
These sound effects include shattering and glass breaking related sounds. These are car window breakage, wine glasses, and light bulb among others. These sounds are available on various websites for downloads. You can use them for quality and professional video editing.
#4. Video game sound effect
Video game sound effects are a type of interactive sounds that give feedback during a game. They are sounds associated with win, lose, level complete, alerts, and coins among others. They are available in several websites and can perfectly integrate into gaming videos.
#5. Rooster sound effect
Rooster sound effects are sounds that resemble birds sound especially domestic ones like a cock. They include sounds like Grouse, rooster crowing, hen chicken sounds, owl call, Canadian geese sounds, and crickets among others.
Beep sounds are some kind of pulse sounds. They include SOS Morse code, a tone, alien buzzer, modem, robot blip, censored beep, and house fire alarms among others. They are majorly integrated to videos section where notification is needed. The annoying nature of these sounds makes them suitable for notification.
---
Summary
Well, you've learned about 8 free audio resource sites and 6 of the most popular audio effects.
And if you want to easily apply these interesting sound effects to videos, you just need a powerful video editing software. I picked one for you here.
Filmora Video Editor (or Filmora Video Editor for Mac) is one of the best easy-to-use video editor with sound effects. In addition to video editing, it can also add background music and sound effects, split audio file, record voice, and mix music. It also has many built-in audio effects, including boom effects, beep effect, etc. In short, it can meet your video and audio editing needs at the same time. The following are some of the Filmora Video Editor features as an audio mixer and editing software: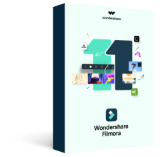 It allows to mix a number of audio tracks and add sounds effects to your tracks.
You can use it to record audio, split audio, and add fade in/fade outeffects.
Adds sounds effects to your video and personalize them. You can find more audio effects in Filmstock.
Supports a wide range of audio and video formats.
Sends your project directly to YouTube, Vimeo, your device, or to DVD.
...
You can click here to learn more about Filmora Video Editor.