Contents
1. Windows 10 Tips

2. Windows 10 Download & Install

3. Windows 10 Resources

4. Windows 10 Tablet & Laptops

5. Windows 10 Highlights

6. Windows 10 Problems

7. Windows 10 Software
Will Windows 10 become the heart throb of the masses? This is the million dollar question going through the minds of most individuals. Windows 10 is on the verge of getting released on 29th July 2015. Many people are waiting to get their operating systems upgraded from Windows 7 and Windows 8.1 for free. The free period will be for 1 year. Although Windows 10 is given free to those people that are upgrading, but for those that want to buy the Home edition will come at a cost of $119 and the Pro edition will cost $199. This version of Windows 10 will be the last in the series of Windows operating system. This operating system is projected as the ultimate system and so Microsoft has not deliberately brought out any version named Windows 9. This version of Windows 10 varies from Windows 7 and Windows 8.1 in numerous ways.
Windows 10 VS Windows 8.1
There are genuine differences between the versions of Windows 10 and Windows 8.1. The new version of Windows 10 has taken care of a huge number of drawbacks that plagued Window 8.1 which made it not so popular among the users. The differences between Windows 10 and Windows 8.1 operating system are as follows: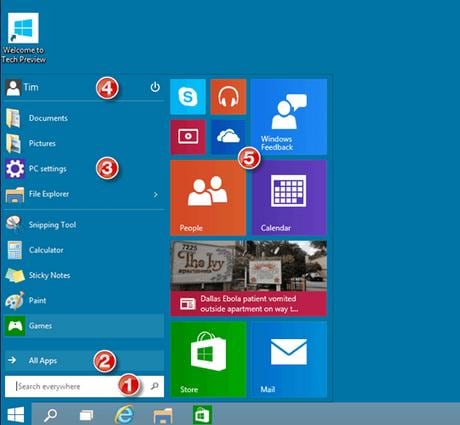 • The return of the "START" button:
This should be considered one of the milestone changes in Windows 10 compared to Windows 8.1. People were disgusted with the abolition of the "START" button feature of Windows 8.1 version. This was one of the reasons behind Windows losing some of its popularity. Windows thought that their approach of introducing Live Tiles Interface would make people forget about the "START" button. This back fired very badly. So Windows is back with the "START" button in its latest operating system of Windows 10.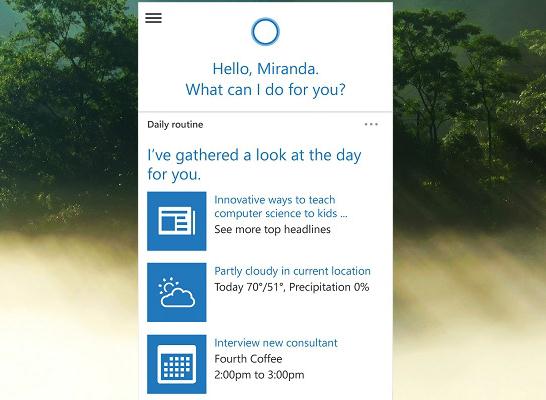 • The introduction of CORTANA in Windows 10:
CORTANA is a brand new application that forms an integral part of Windows 10. This application is not available for Windows 8.1. CORTANA is actually a digital assistant of Microsoft Corporation. It would be foolish to think that CORTANA is just speech recognition software. CORTANA can actually interact with the person concerned by understanding his or her needs based on behavior, contacts and various other parameters.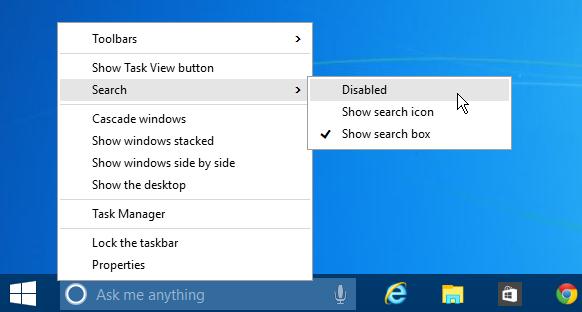 • Improved search option in Windows 10:
The search option in Windows 10 is far more upgraded than the search options prevalent in Windows 8.1. This search option was first introduced in Vista and later on came a better search mechanism in Windows 8.1. Windows 10 has CORTANA added into the search, making it an absolute search mechanism. A person can type as well as talk to Windows 10 for searching something in the computer or in the internet. This is surely something interesting for every user.
• Price:
Another important thing to take note of is the price difference between Windows 10 and Windows 8.1. The price of Windows 8 Home edition is $79 while that of Windows 10 would be $119. The price of Windows 8.1 Pro version is $189 while Windows 10 Pro version will cost $199. It should be kept in mind that people can upgrade to Windows 10 from Windows 7 or Windows 8.1 for free. This price has to be paid by those individuals that are starting Windows for the first time with this advanced version of Windows 10.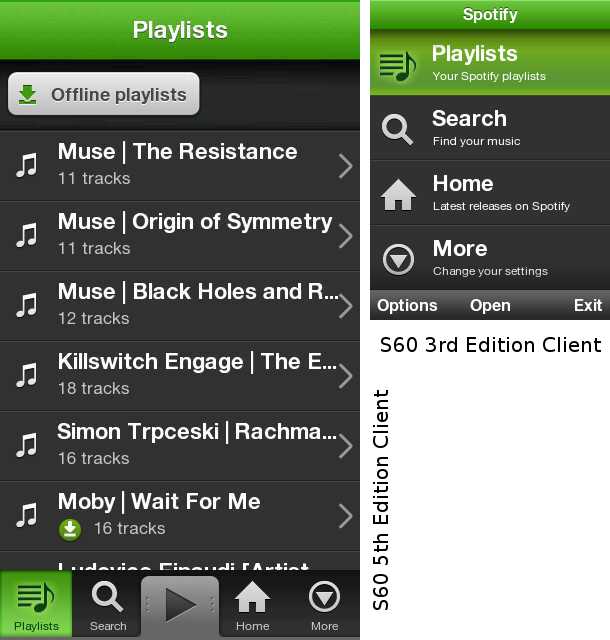 • The option to run 4 apps in a single screen:
In Windows 8.1 any application running will occupy the full screen. In case of Windows 10 every application can be resized to make a single window. This helps to run several applications at a time within a single large desktop window. This is a great improvement compared to Windows 8.1. The Snap Assistant feature allows 4 applications to run per screen. This gives the user the flexibility of multitasking without switching from screen to screen. This application is also a very time saving for those busy individuals that make every second count.
• The integration of XBOX with Windows 10:
In terms of Windows 8.1, people can download and install XBOX application. Honestly, this does not give the experience of XBOX from any angle. To take care of this issue, Windows 10 is coming with the best features of XBOX LIVE and XBOX Console integrated with it. Windows 10 will have its own XBOX application which is great news for worldwide gamers. The integration of XBOX LIVE will help the XBOX LIVE members to connect with each other in a hassle free manner. This is a massive improvement compared with Windows 8.1.
The above differences are enough to point out that the jump to Windows 10 will take over Windows 8.1.
Window 10 VS Windows 7
There can be other differences as well, but these are the most important ones that are going to surprise the world on the 29th of July 2015. Since free upgrade from Windows 7 to Windows 10 is another option given by Microsoft Corporation, it is time to take a look at the differences between the two operating systems. It can be definitely pointed out that Windows 7 users will be much more comfortable with Windows 10 than the Windows 8.1 users.
• Difference of the "Start" option:
The biggest difference in the "Start" option of Windows 10 from Windows 7 is primarily the way it looks. The look and feel of the start option has definitely been made better than any of the previous versions released. Although the person can see the installed apps and power off options, but the size of the start menu can be changed as per the wish of the user. This was not possible with Windows 7. The Live tiles are also present, but a person can remove them if they want.
• Full Screen:
In case of Windows 7, any open application will take the full screen. So if more than one application is running, then the user has to switch using Alt+Tab. This has been very well taken care off in Windows 10. Numerous applications that are running will form tiles and get displayed in the same screen. This will allow the user to get rid of the option of pressing Alt+Tab for switching between applications. This is a major advantage of Windows 10 over Windows 7.
• The CORTANA effect:
The introduction of CORTANA in Windows 10 will be a game changing experience for the users. Now users can type as well as give voice command in case of searching for a file within the computer or from the internet. CORTANA just acts like a personal assistant. This will be a great experience changer for Windows 7 users. In case of Windows 7, people have to type a few words and then hit "Enter" for completing a search. This has been totally changed and magnified in Windows 10.
• The introduction of Windows Store:
In case of Windows 7, the user has to search the web to find out good applications they want to install in their machine. It could be safe or sometimes unsafe. The user had to take a chance. In case of Windows 10, this problem has been taken care of with the introduction of Windows Store. Here, the user can get a number of applications that are safe to download. Here people can also find games of their liking with XBOX Live support. For people that love gaming, the introduction of XBOX will be a mind blowing experience. Widows 7 could never provide the XBOX effect for the gamers around the globe.
• The introduction of EDGE browser:
Till date Internet Explorer came added with Windows 7. Internet Explorer did have admirers all around the globe due to its simplicity and fast loading time. Although Widows 7 never stopped users from using other browsers like Firefox and Google Chrome. In case of Windows 10, a browser named EDGE will get introduced. This will replace the long standing Internet Explorer. Whether it will be a hit or a miss, it can only be told by time. This does not make EDGE any less important than IE. EDGE is considered to be much faster with smart design. Microsoft is hoping that this will be a big hit in the market.
Regardless of all the differences pointed out above between Windows 10, Windows 8.1, and Windows 7, people are eagerly waiting for Windows 10 to launch. The system requirements for upgrading to Windows 10 are almost the same as in Windows 8.1 and Windows 7. It requires 1 GHz or an even faster processor, 1 GB (32 bits) or 2 GB (64 bits) RAM, 16 GB free hard disc space, Microsoft DirectX 9 graphics device with a WDDM driver as graphics card and a Microsoft account with internet access.It is true that Windows 10 has taken care of many drawbacks that hampered Windows 7 and Windows 8.1. Microsoft Corporation is so sure of the success of Windows 10 that it has come out and said that this will be the ultimate version of Windows. Advance booking of Windows 10 will show the amount of craze Windows 10 is going to create.