Contents
1. Windows Recovery Software

2. Recover Files from Windows

3. Windows Recovery Solutions

4. Recover Windows Computers
Toshiba has released product lines such as Portege, Libretto, Dynabook, Tecra, Qosimio, and Satellite, each with added features and latest computer advancements. Toshiba Windows computer users need to get familiar with added features. Mistakes are possible, and it's likely you have to recover lost data from your computer. It must be done quickly and without any complications. Try to complete the process manually, and you'd wish you had a better way to solve the problem.
The manufacturer has provided inbuilt safety measures to prevent system crashes and loss of data due to various reasons. However, you need a fool-proof method to correct anomalies arriving suddenly and without warning. In this article, you will learn how to accomplish Toshiba Windows recovery without asking an expert.
Part 1. The Best Hands-Free Tool for Toshiba Recovery on Windows
The ideal choice is iSkysoft Data Recovery for Windows. Created for both beginners and professionals, the versatile software comes with features to match Windows-based systems in Toshiba computers. Check out some unbeatable features.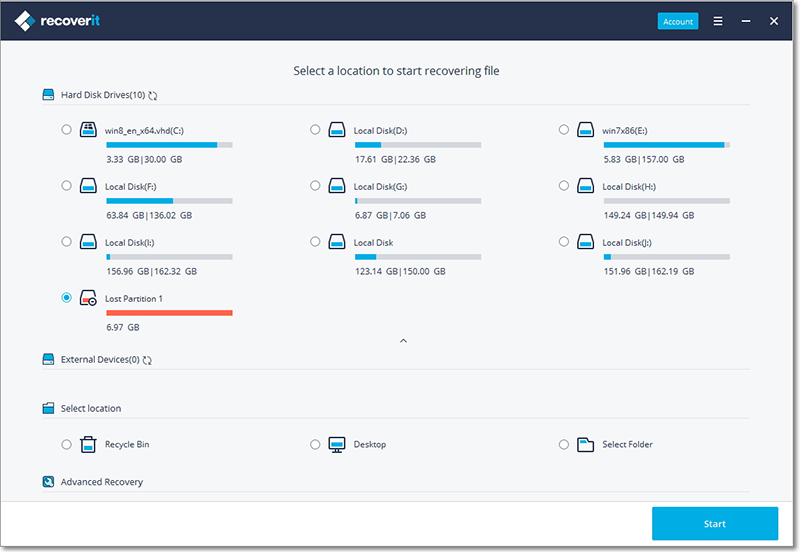 Comprehensive solutions for all data loss problems.
Recover data from a wide range of Windows-based Toshiba devices.
Advanced technology used to match latest Windows release on Toshiba systems.
Compatible with all types of filesystems including FAT32, exFAT, FAT16, and NTFS.
Quick scanning and three-step process to retrieve lost data.
Deep scanning available to recover raw data in case of serious problems.
Easily check file quality before initiating recovery process.
Read-only process employed to sustain data integrity.
Part 2. The Steps for Recovering Deleted Files from Toshiba Disk
Toshiba computers can be accessed easily with the Recoverit (IS) tool. Complete the three-stage process with just a few clicks to recover data.
Step 1. Choose a Data Recovery Mode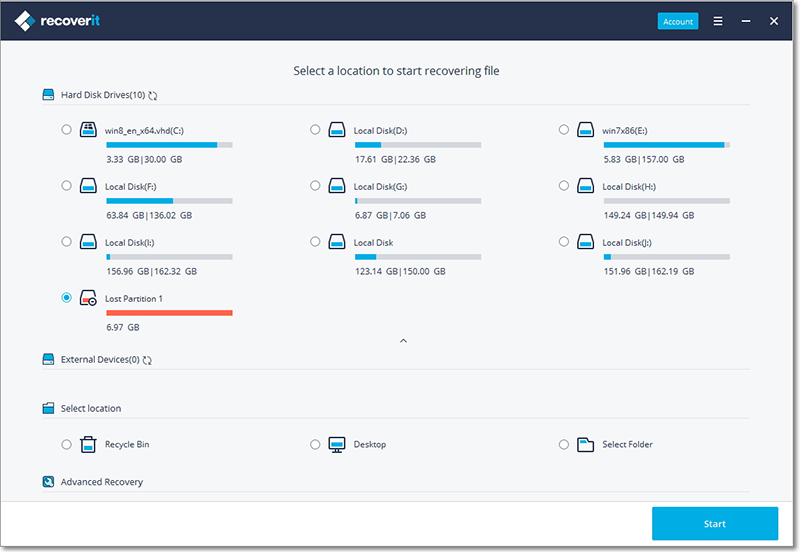 We start with the standard Mode to gather valuable information about options. You can use Lost File Recovery, Raw File Recovery, Resume Recovery, and Partition Recovery to recover data in different forms. Make your choice to arrive at File Selection.
Step 2. Select File Types and Drive to Scan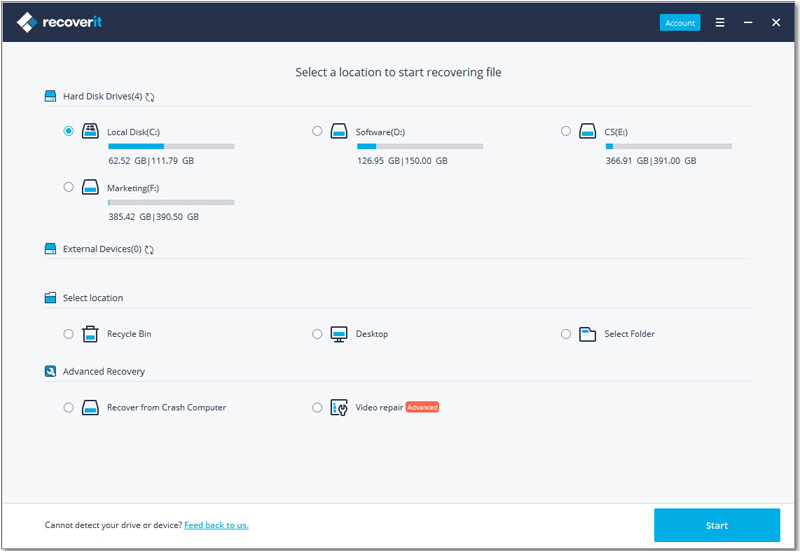 Check the file or files you wish to recover. Options cover e-mail, audio, image files, video, documents, and All File Types. You can make one or multiple choices. Click Next.
Several options are presented to indicate the chosen drive. Complete file path once you select the drive. Press Start to activate the scanning.
Step 3. Preview and Restore Lost Files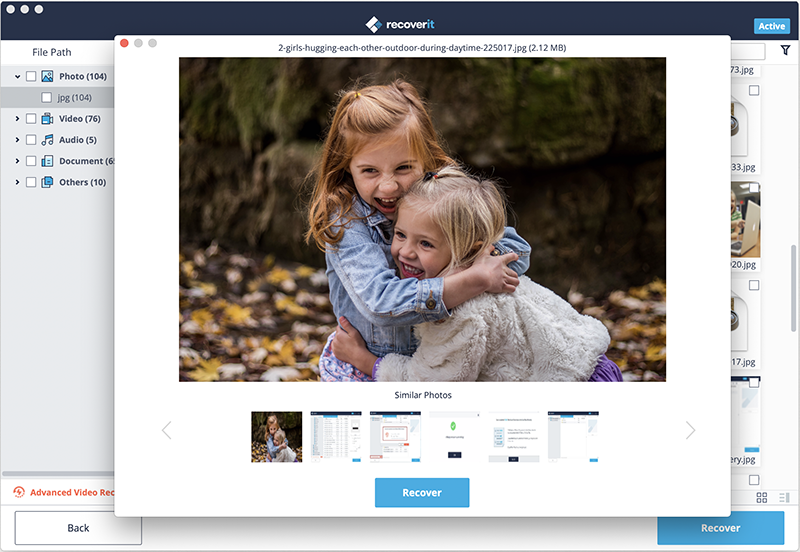 After scanning, a user-friendly screen appears displaying scanned items. Browse through the items, select desired items, and click Recover.
Tips To Complement Your New System:
iSkysoft Data Recovery is one of a kind, simple to use, and produces comprehensive results. If you consistently access and work on data at great speed, the tool provides the ideal resource for Windows-based Toshiba computers to recover from data loss problems.
• Make a note of frequent errors, and choose the best option for your Toshiba computer.
Run recovery mode several times to arrive at a quick personalised process.
Use the system to learn about errors occurring regularly and avoid making them.
For even faster results with Recoverit (IS), check out Wizard Mode Recovery. Answer two simple questions to allow the system complete scanning, preview, and recovery of data.