Contents
1. Windows Recovery Software

2. Recover Files from Windows

3. Windows Recovery Solutions

4. Recover Windows Computers
At times, your Windows computer might act up and simple actions or restarting does not portray any improvement. Sometimes, a virus might contribute to the issue, at other times, newly installed software might be incompatible which resulted in your computer getting stuck in restart loops. In such instances, a user might be able to resolve these issues by having their computers get into Windows Recovery Mode.
Part 1. How to Make Windows Enter Recovery Mode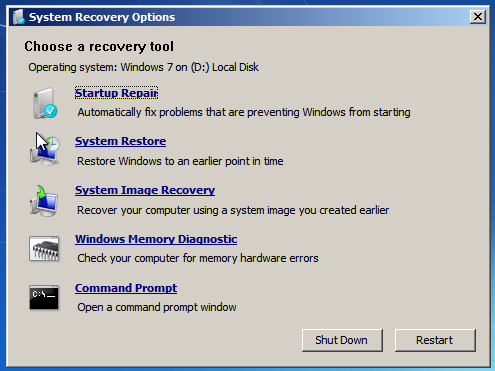 Windows provide some options for its users to find solutions for recovery issues. When encountered with software or hardware issues, one can access Windows' "System Recovery Option" that contains tools such as Startup Repair, System Restore and System Image Recovery that will help them to find solutions and recover their Windows from serious errors.
Booting your computer under recovery mode with the System Recovery Option will allow you to restore your computer to earlier versions of Windows, repair selected files or running scans to identify the error.
Depending on the Windows versions that you are using, usually the Windows Recovery Mode can be found under Control Panel or under the Start menu itself. For Windows 8 users, you are able to access this option by clicking on Troubleshoot function. Whereas for Windows 7 users, the recovery options are located under the Advance Boot Options.
In some instances, it is recommended to get into "Safe Mode" in your attempt to get your Windows into recovery mode. A safe mode environment will allow Windows to only load the basic drivers and services needed in order to allow users to continue with the process of resolving issues of their computer.
Part 2. How to Restore Deleted Files from Windows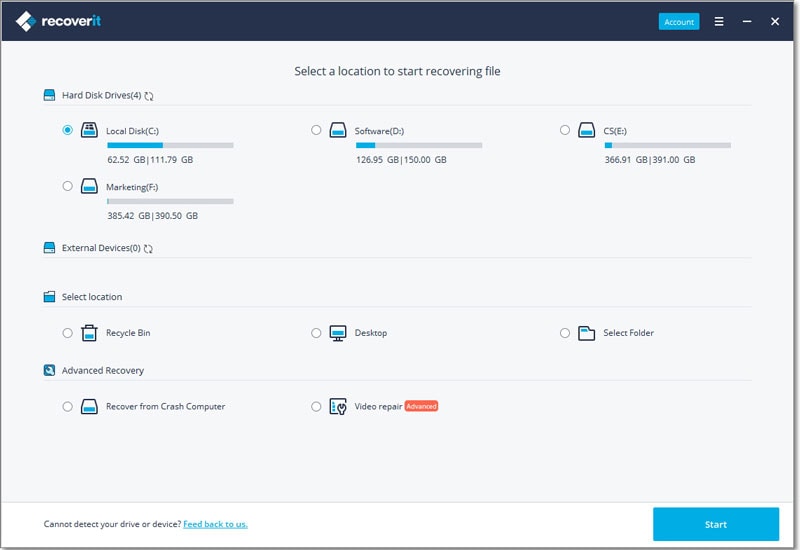 If you are a user that appreciates convenience and ease of use in your data recovery efforts, a useful software called iSkysoft Data Recovery can be your savior. As a software that position itself with user friendly interfaces, a user can resolve its data recovery issues in just few clicks away.
Users can ensure that the software will be able to retrieve almost any file type, be it a text file, media files like audio or pictures, emails and many more. It does not matter what the causes of data loss as well; the software will be able to get to it. It covers various scenarios of data loss that include reinstallation of software or mishandling of devices. Recoverit (IS) is also compatible with various devices and Windows versions.
Part 3. Tips for Avoiding Data Loss on Windows
People say that it is best to prevent than to cure. It works the same for handling of computers too. At some point in the life time of our computers, a user might be prompted to make some changes to the Operating System, be it to upgrade to the latest version or if a computer is no longer working at its best performance. Therefore, backing up files and precious folders from time to time can be a best practice. Windows too, offers the convenience of scheduling backing up activities for its users. Having external backup is also beneficial; one can consider having external hard disc or online storage options, up to their convenience.
A lot of the times, software, programs and applications can be the main culprits that contribute the under-performance of computers. In this instance, it is advantages if users can ensure that he or she has a running anti-virus program to protect from unwanted viruses. Keeping track of newly installed or downloaded applications is a good practice as well as it will help a user to pin point which software is actually not compatible with the computer.
Last but not the least, if your computer gets into trouble still and you lost all of your precious pictures, videos, music and emails, worry not because the iSkysoft Data Recovery software is here to save your day.