Contents
1. Windows Recovery Software

2. Recover Files from Windows

3. Windows Recovery Solutions

4. Recover Windows Computers
Unintentionally deleting important data from a Windows computer is a big problem. Sometimes, we just want to delete a specific file and instead of that whole folder is deleted accidently. This folder might contain important documents, photos, videos, movies, audio files or even the software. If something similar has happened to you, don't worry, you can't only recover some files but can completely recover the whole folders. Now let's learn how to recover deleted folders on from Windows.
Part 1. Best Windows Folder Recovery Tool (Windows 10 Compatible)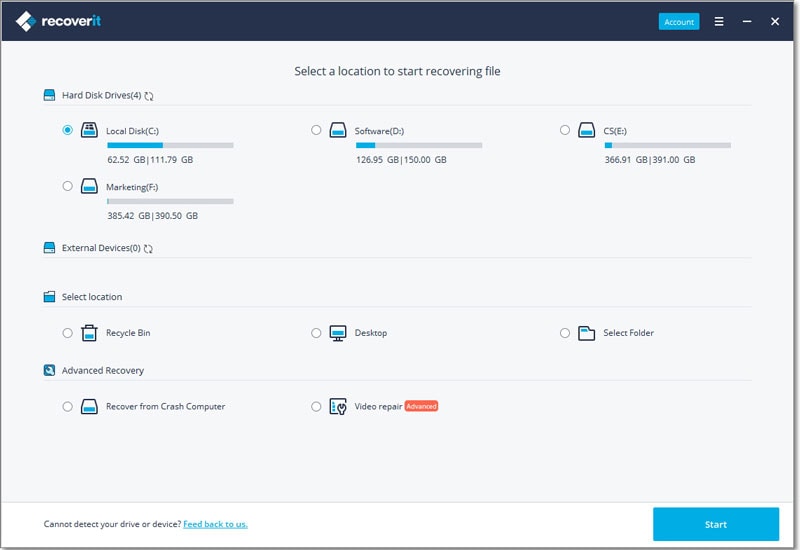 One of the must have features in an appropriate data recovery software should be the user-friendly interface and the preview options. So, the users with only small knowledge of the computer can restore the lost folders on files on their computer. One such great example is iSkysoft Data Recovery. It has a simple and intuitive interface which is easy to understand by any type of users.
It supports almost all popular audio, video, photos, documents and compressed format and all versions of Windows such as Windows XP, vista, 7, 8 and latest Windows 10. There is a deep scan feature which will thoroughly scan the hard drive to retrieve the oldest files and folders from each boot sector of the hard drive. Once you have scanned the hard drive, you can preview the data inside the software and it will also tell you about the health of the specific file.
Part 2. How to Recover a Deleted Folder in Windows (Included Windows 10)
After installation, right click on the iSkysoft Windows Recovery and select Run as Administrative. The main interface of the software will be the wizard mode, so, you will have to change it to the Standard Mode. Click on the "Standard Mode" hyperlink in the software to go to the Standard Mode.
Step 1: The initial step is all about selecting the data types of recovery. Choose the one you hope to recover and click on "Next".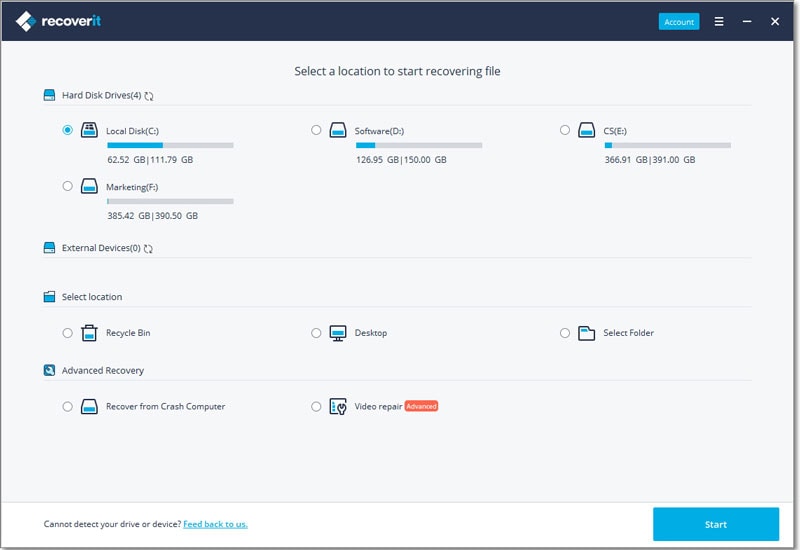 Step 2: Now, if you know the exact location of your folder, that's great, select the location of your folder. For all those users, who don't know the exact location of folder, simply select the partition and click on "Next".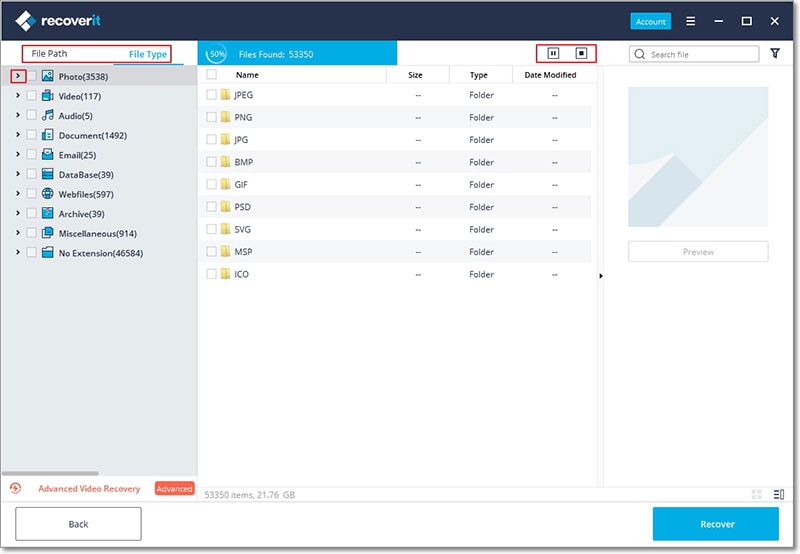 Step 3: Once the process is finished, you will see three main areas, the left side will be explaining the types of the files being recovered. Lower right will indicate the files and upper right is for the few. Click on "Path" and here you will find your required folder. Now, select the folders that you want to recover and click on the "Recover" button to restore the recovered files.