Contents
1. Windows Recovery Software

2. Recover Files from Windows

3. Windows Recovery Solutions

4. Recover Windows Computers
Dell users are now able to back up their data and files with an application named "Dell Backup and Recovery" that is available in two versions i.e. Basic or Premium versions offered with their Dell devices. Purchase of Cloud Storage is also available for users who wanted to back their files online. The application allows users to protect their files by selecting what, where and when to back up. To perform restoration, a user can decide whether to restore your computer to the original configuration or to a certain point in time. But in this article, I will teach you a great method to recover files from Dell Windows computer.
Part 1. Best Dell Data Recovery Tool that You Need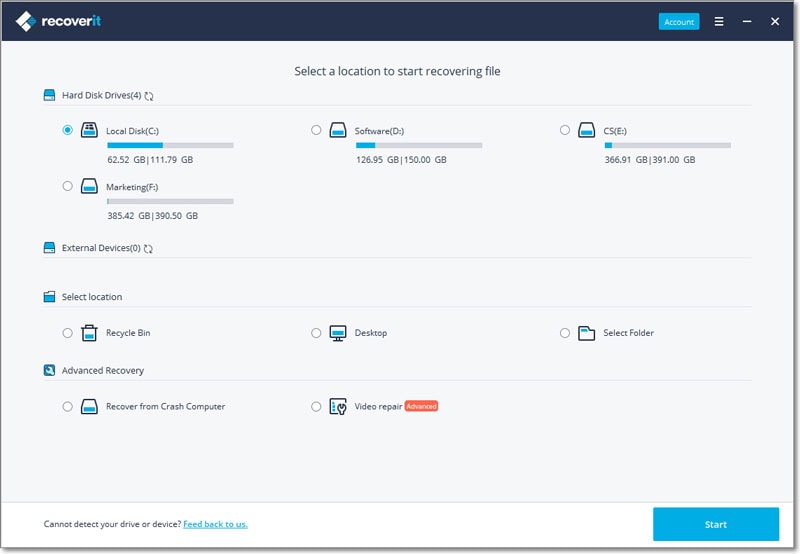 If you are looking for another alternative besides the official option for data recovery for your Dell devices, you can give iSkysoft Data Recovery a try! This software is the answer to all data loss issues.
Recoverit (IS) caters for different types of devices that ranges from computers, external devices, music players, digital cameras, etc. In addition to that, it can recover various types of file, be it documents, media, text or audio. It is also fully compatible with multiple Windows versions i.e. Windows XP, Vista, 7, 8, 8.1 and 10. It does not matter whether you lost your files due to accidental deletion or damaged partition, Recoverit (IS) can recover the files you valued.
Part 2. How to Restore Data from Windows Dell Computers
In Recoverit (IS), the Wizard Mode will assist users to automatically recover lost data while the other four data recovery modes offers manual selection for those knowing what or where they want to perform the recovery process. If you are looking to perform a standard recovery, the Lost File Recovery is a good option to choose. Kindly follow the simple steps below:
Step 1. Select Destination Folder for Files Recovered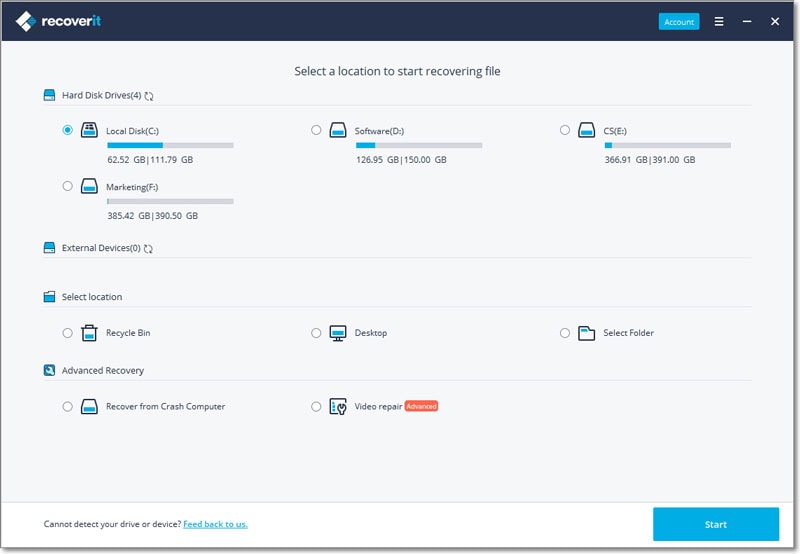 Firstly, once you have launched the software, select the file types that you lost and hope to recover.
Step 2. Initiate Lost File Scanning Process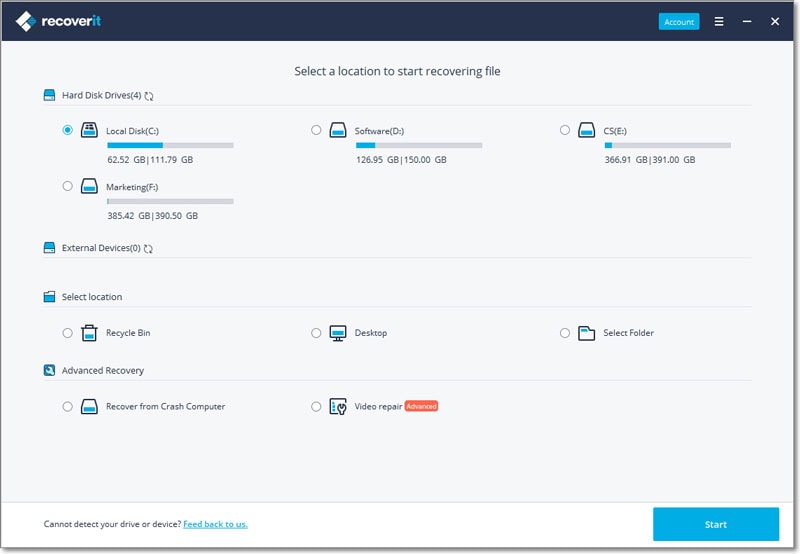 Next, choose the drive where you lost your files. Then click on the "Start" button. The Recoverit (IS) will start scan the lost data for you.
Step 3. Preview and Recover Files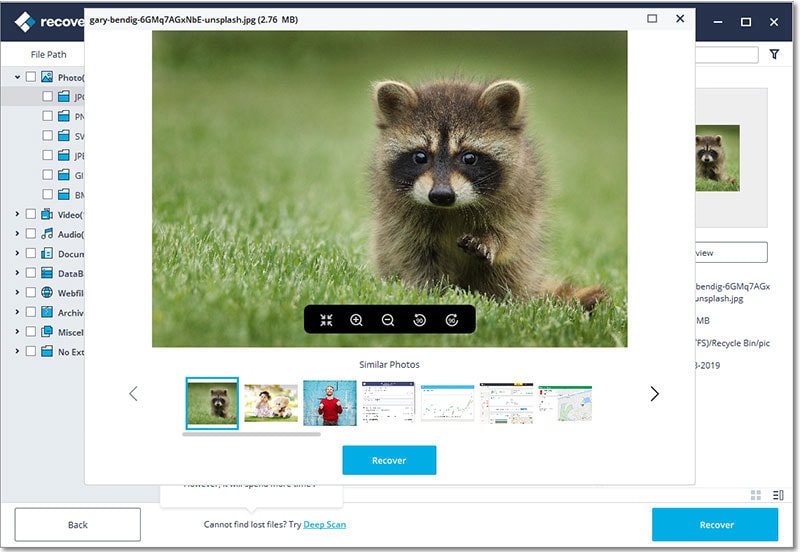 Once scanning is conducted, a list of files found will be shown. Simply mark on the files that you want to recover and thereafter click on the "Recover" button in order to complete the process. You will be able to access these files at the location that you have picked previously.
Pro-Tips:
Firstly, do provide a different location or path for the recoverable files to be saved into. Avoid saving in the initial folders which you have lost the files previously. It is also a good idea if you have another back up location after your computer has underwent the backup and recovery process. Consider backing up with external drives or online storages.
Secondly, if some files are still missing, consider enabling deep scan function. This feature will have the software to have in depth scanning. It will however take longer time to process. In the event where you are not sure which of the modes to use, consider using the Wizard Mode. The Wizard Mode is a helpful tool as it will only ask two questions to begin with and then takes care of the entire process for the users.
In addition to that, if a user thinks that the scanning results are useful, they can save these results and access it anytime for future uses.