Contents
1. Windows Recovery Software

2. Recover Files from Windows

3. Windows Recovery Solutions

4. Recover Windows Computers
Sometimes a system problem can restore your hard drive and you might lose all of the data from your computer. Another problem associated with this issue can be related with a hardware malfunctioning of your hard drive. Both of these problems will lead you to some serious problems regarding system and important data loss. What to do if you lost your photos which carry precious memory? Don't worry. Here's a solution to Windows photo recovery.
Part 1. Best Windows Photo Recovery Software (Compatible with Windows 10)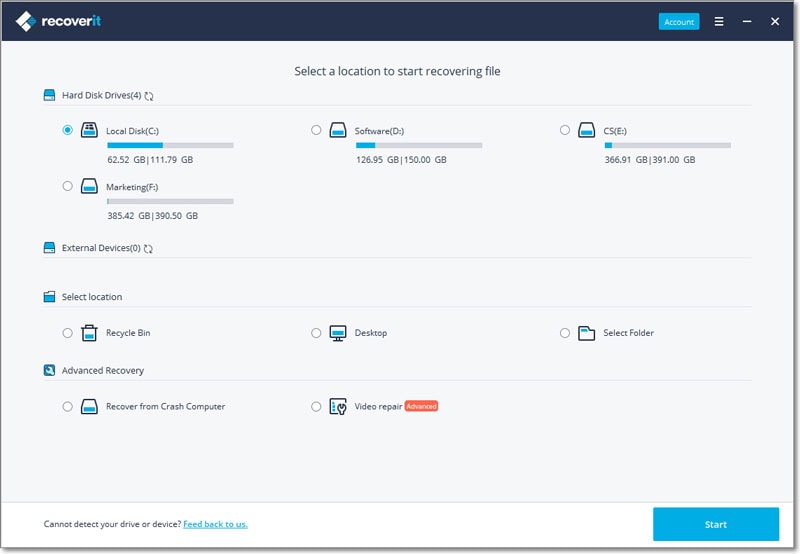 There are plenty of software to perform photo recovery for Windows and one perfect tool is iSkysoft Data Recovery for Windows. It has a great user interface which will help you at each and every step during data recovery. With it you can not only restore the data after recent deletion of certain photos but the data can be restored even after a full format.
Apart from these amazing feature Recoverit (IS) will also let your restore the photos from a damaged partition on your hard drive. Moreover, unlike most of the data recovery utilities, it will restore every format of the image on your computer. From Photoshop format to the most popular photo formats such as PNG and JPG, all are supported by iSkysoft Data recovery.
Part 2. How to Recover Deleted Photos from Windows
Here's the step by step guide on how you can recover deleted photos from Windows using iSkysoft Photo Recovery for Windows. There are two modes to recover delete photos from Windows, you can either use the wizard mode which will require answers to the two questions and will do everything on your behalf. However, the second mode to recover data from a hard drive is using the Standard method, you will have to select each and everything on your own. It is better to use Standard method because it provides detailed information about everything.
Step 1. Choose a Recovery Mode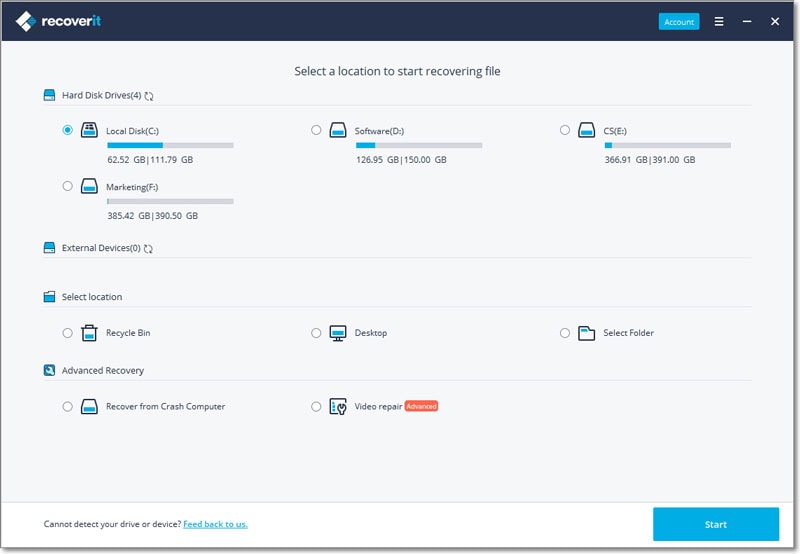 Open the softwazre and there are 6 options available for you, if you want to recover the deleted photos, click on the "Photos" as shown in the screenshot.
Step 2. Start the Scanning Process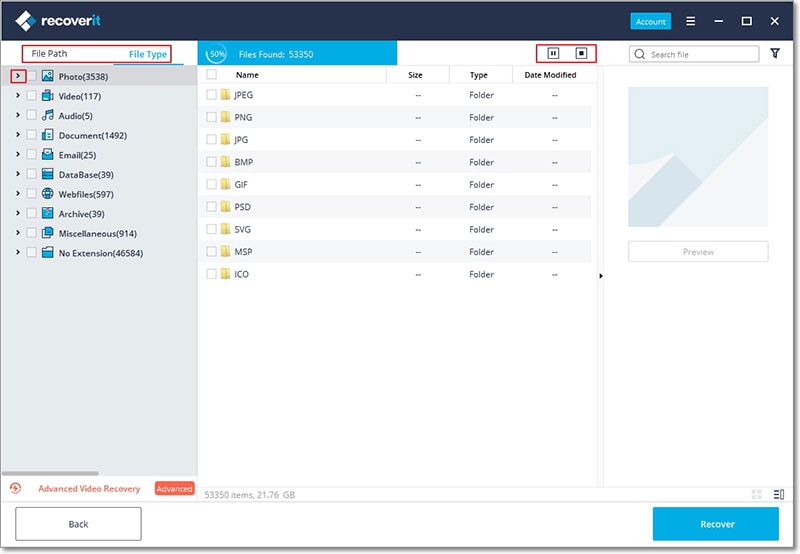 Next, select the folder or a complete drive from which you want to recover the deleted photos. Now, click on "Start" to initiate the recovery process. It will take some time depending upon the size of selected folder and hard drive.
Step 3. Restore Deleted Photos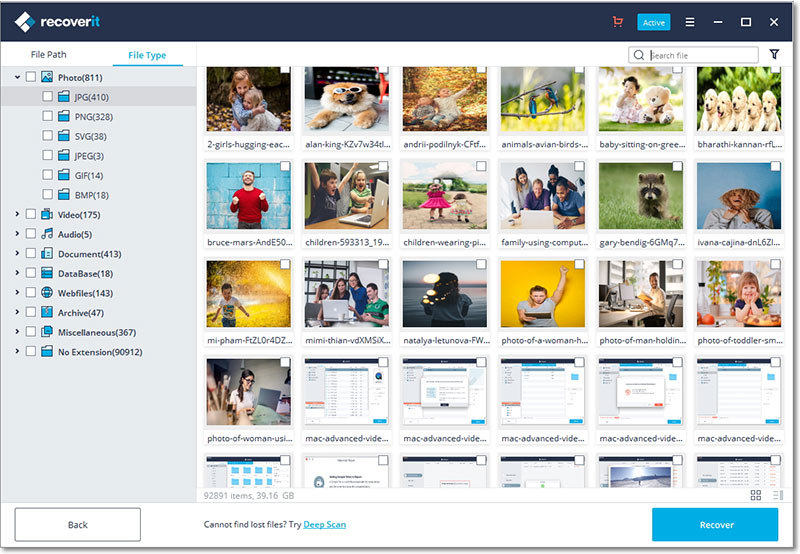 Once the scanning process is finished, on the left panel you will see list of all types of files that have been found and the right panel shows the files which are recovered. Click on "File Type" and select "Graphic".
Select the photos that you need and then click on the Recover button in the bottom left corner. It will ask you to select a location to save these lost file. Select the appropriate location and click on "Recover" button. You can also make a new folder to recover these files.
Professional Tips to Recover Photos on Windows:
Don't use Deep scan unless you want to restore the deleted photos from a bad hard drive or a corrupted partition because it will take a lot of time for deep scanning
Never stop the scanning process it may result in loss of important data.
Make sure your laptop has sufficient battery while recovering the photos or connect it with the Power.
Don't recover the unwanted photos because it may take more time and extra space on your hard drive.