Can I Crop Video Using Windows Movie Maker?
Windows Movie Maker cropping and flipping videos not working problems occur frequently, you can find many questions about whether it is possible to crop video files using Windows Movie Maker.
In fact,
Windows Movie Maker does not have command to enable cropping of video frames. However, you can choose to use a secondary cropper with Windows Movie Maker to crop videos. So, here always have the compatibility issue for these two programs and makes you feel that it is impossbile to crop video in Windows Movie Maker.
Thus, Windows Movie Maker can help you crop video clips, but unfortunately, this program is no longer avaliable for download since the year of 2017. So, the best part is...
I've taken a Windows Movie Maker alternative tool to help you crop videos, And at the end of this post, the steps of cropping videos with Windows Movie Maker are also listed.
If you're really want to know it, especailly when you have a Windows Movie Maker be installed, you can directly skip the first part and continue reading as you like.
Now, let's get started...
Best Windows Movie Maker Alternative to Crop Video - Filmora Video Editor
Filmora Video Editor for Windows (or Filmora Video Editor for Mac) is the highly recommended alternative to Windows Movie Maker to crop videos. The crop and zoom feature helps you to customize the screen of your video. Besides you can have many other video editing tools and free effects to make your masterpiece.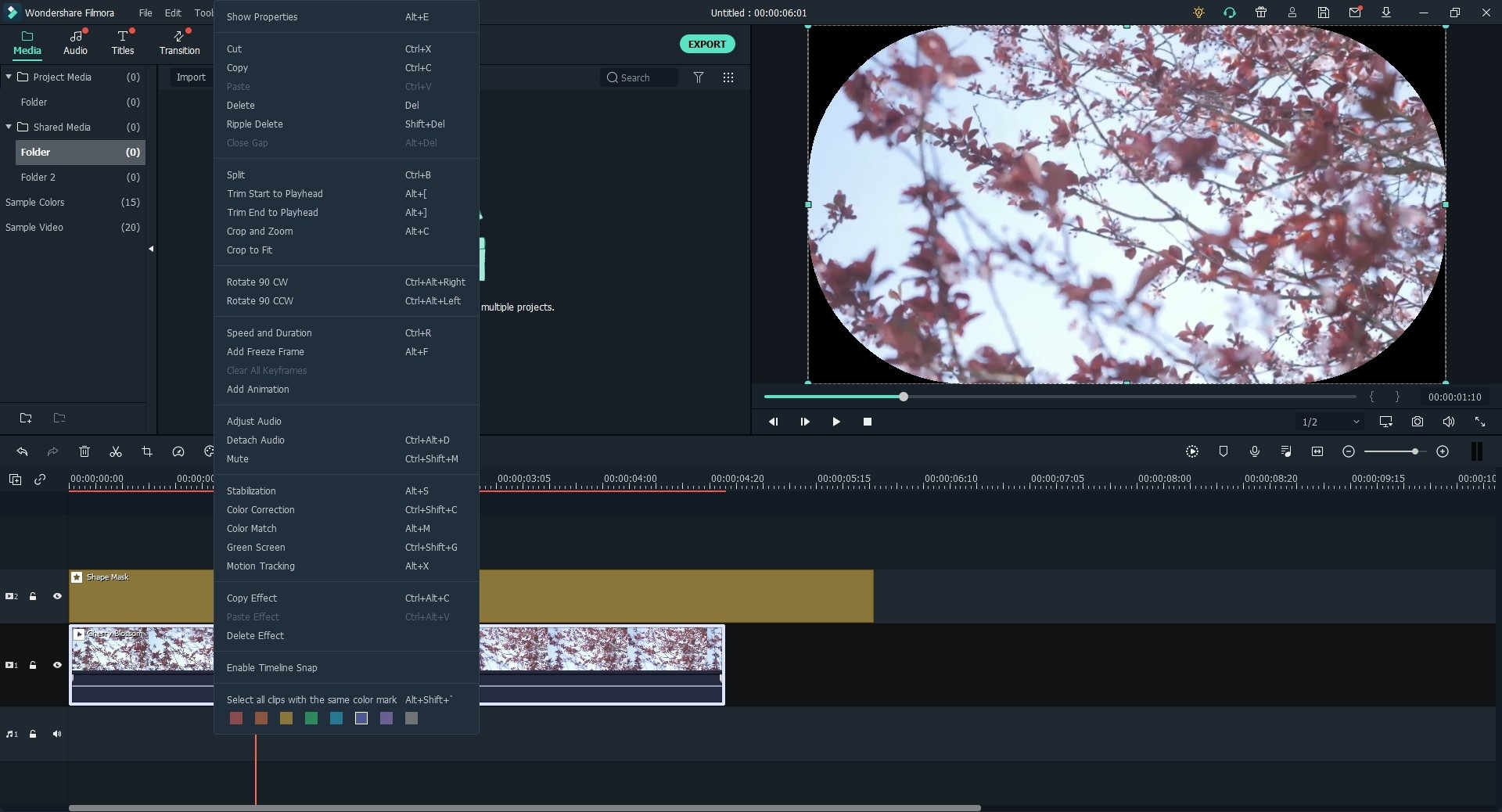 Key Features of Filmora Video Editor
Easy to use video editing tools and full features for professionals.
Make video special with overlay, filters, motion elements, PIP and others.
Apply 300+ new effects including text, face-off, transitions, etc.
Share video to YouTube, upload to devices or convert to other formats.
---
Tutorial on How to Crop Videos with Windows Movie Maker Alternative
Step 1: Import video to Filmora Video Editor
If you are using one video file or many, start by importing to the program. One way to accomplish that is by dragging and dropping the files to the program but you can go to the menu bar and choose "Import Media Files Here". They are all effective enough.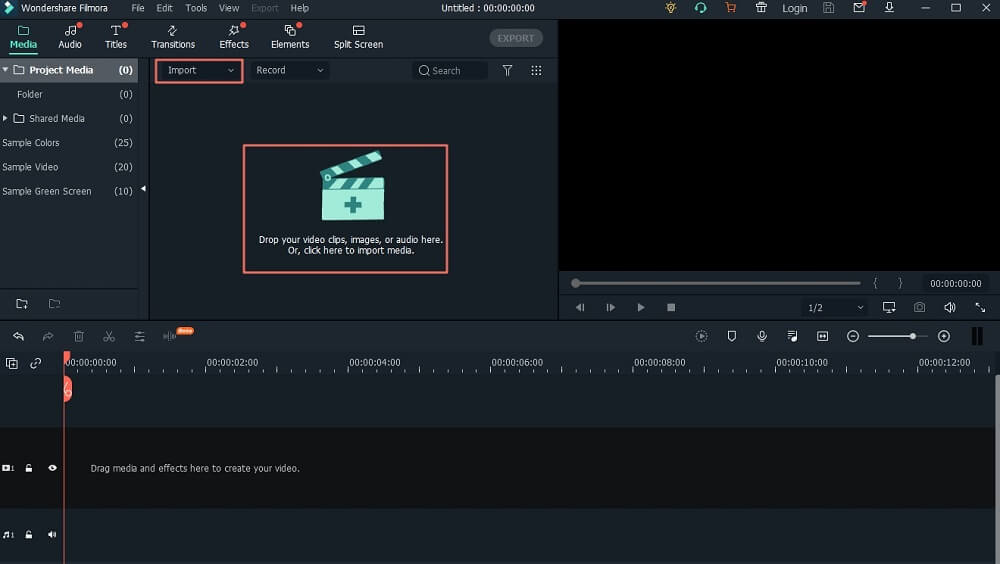 Step 2: Open video cropping window
Now drag and drop video to the timeline with ease. Then, it will be time to start the actual cropping. Right click on the file, it will be a drop-down menu. Please select "Crop and Zoom" to continue.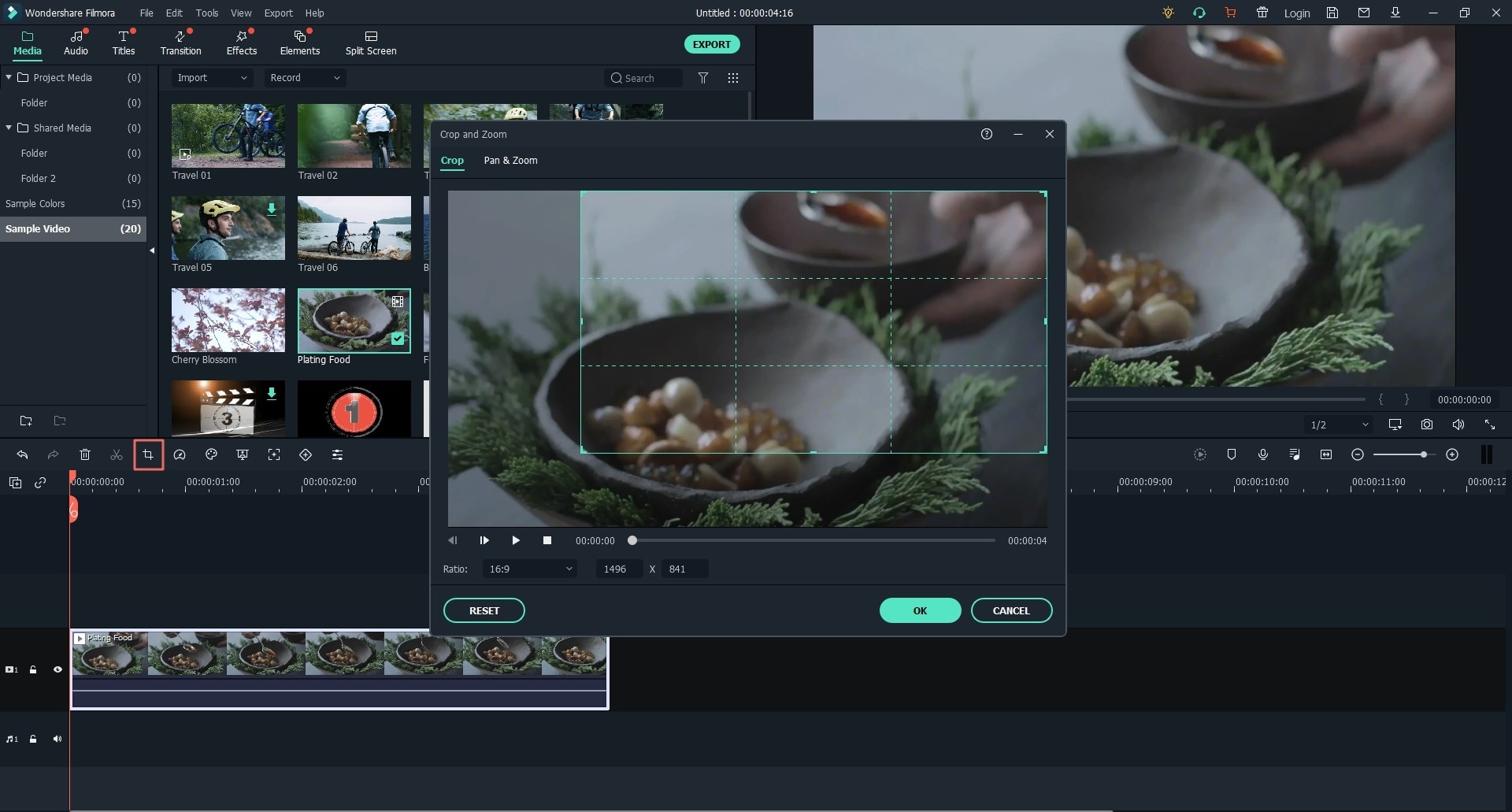 Step 3: Start to crop video
Highlight a video and then click on the "crop" option to mark out and eliminate all the unnecessary parts.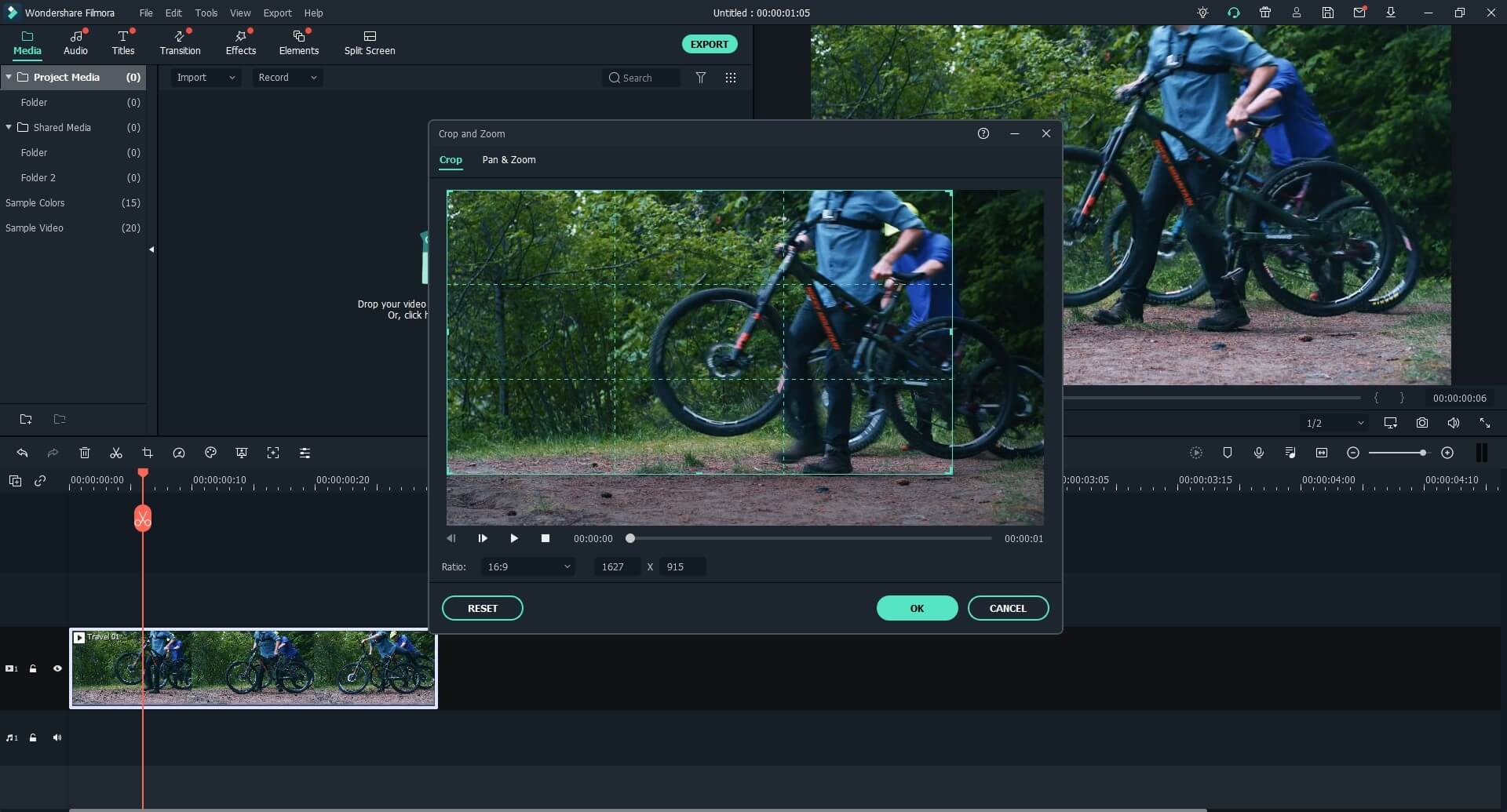 Step 4: Save the video
When you complete the task to crop video and you are satisfied, save changes and start enjoying your edited video.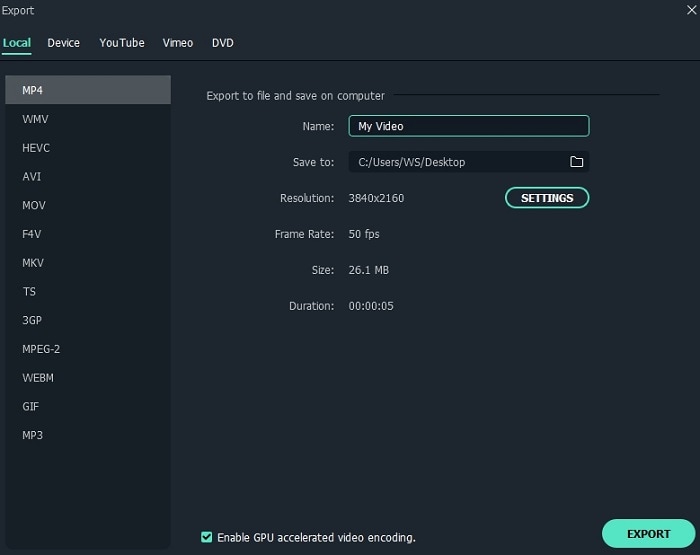 ---
How to Crop Video in Windows Movie Maker?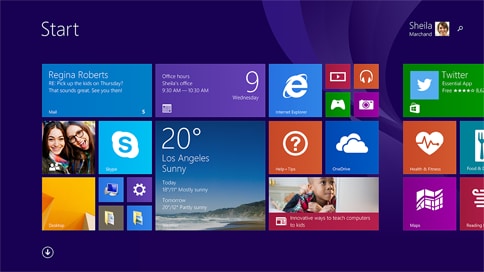 If you have never used Windows Movie Maker to crop video before, it might be a bit difficult for you to crop videos with it. The below step-by-step guide is especially written for you to learn how to crop videos in Windows Movie Maker.
Check it out right away.
If you are working on Windows 10, go to get Windows Movie Maker on Windows 10 to crop video.
Steps to crop video in Windows Movie Maker
Step 1. The first step will be installing the program to your computer system and then launch it. After that, importing all the files to work on into the timeline of Windows Movie Maker should follow. You should use the "import video" command available on the tasks list to have the video selected and then click "import" button.
Step 2. From the filters window of the program, you will see a button named "cropping" which you should click on. The button remains unusable until the point when you have added the filters and open them. Up to four controls will be visible on the cropping window which you will use along both X and Y axes to cut the video frame.
Step 3. Once you have attained the required size of your video after cropping, press on the "ok" button to complete the process. You will have done nothing if you don't save the changes effected to the video and that should be on a standard format like AVI. The cropped file must be saved to a folder where accessing will be the easiest thing to do.
Step 4. Lastly, export your cropped video file or enjoy it right in the Windows Movie Maker.
To know the magnitude of your cropping, do a comparison of the edited video and original one and you will get a clear picture of that.
---
Sum up
Now, you've seen how to crop video with Windows Movie Maker and its alternative tool - Filmora Video Editor.
Which one attracts you?
Actually,
If the Windows Movie Maker have installed on your computer, you can follow the above steps to have a try to crop a video.
If not, then I'd like to highly recommend you to have a try on the Filmora Video Editor. This program can help you crop and edit a video within few simple clicks.