"I like sharing funny videos on social sites to garner as many followers as possible. However, I have been experiencing the challenge of getting an appropriate free software to effectively crop my videos as premium versions. Kindly recommend me a suitable tool because I am currently tired of chucking out cash regularly for the premium versions." --- Many YouTubers and other social media personalities asked familiar questions.
There are several crop video free software available ranging from desktop to online. In fact most of these free tools have nearly the same capabilities with premium versions. Just go through the list of well-curated crop video free and select a suitable tool for your job.
Part 1. 6 Reliable Free Video Cropper Software in the Market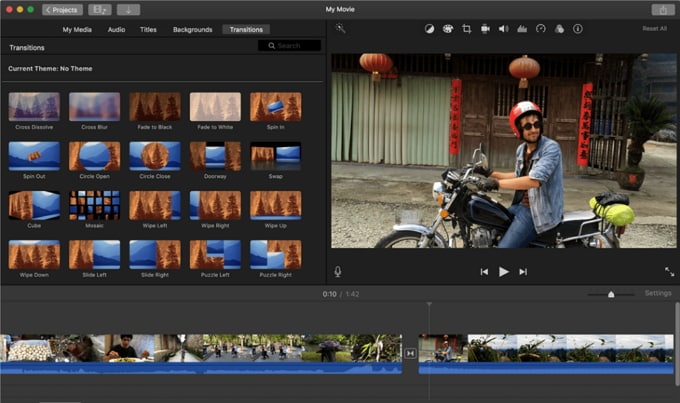 iMovie is a popular functional free video crop tool with seamless editing process. You can easily add effects and titles to make your video more appealing. When you are done with editing, iMovie offers a plain sailing experience in sharing of cropped videos with friends on various social platforms like Facebook, Instagram, and YouTube among others.
Easy steps to use iMovie:
1. Navigate to the timeline and choose the file you would like to crop.
2. Hit the crop button and select "Crop to Fill" button in the subsequent window.
3. Adjust the frame size and hit the "Apply" button.
Pros:
Supports a wide range of formats.
Easy-to-use interface.
Cons:
Once the video is exported, you cannot edit anymore.
---
#2. Avidemux (Windows, Linux, and Mac)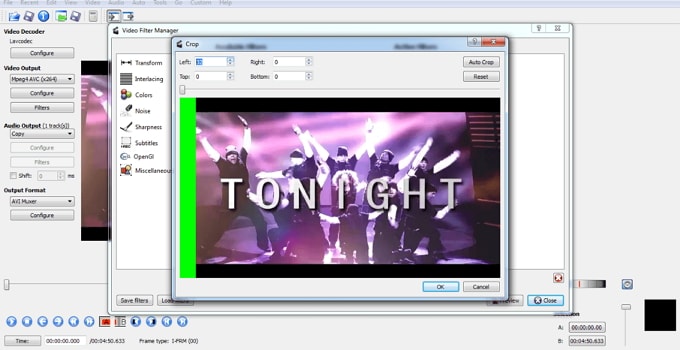 Avidemux is another excellent video crop tool supporting multiple file formats. Authoritative scripting and task automation make Avidemux a popular choice among a countless number of users.
Easy steps to use Avidemux:
1. Open Avidemux, click the folder icon and follow on-screen instructions to upload the videos.
2. Navigate to the "Video" the "Filters". Choose "Crop" menu, play with the cropping controls, and save your edits.
Pros:
Avidemux automates tasks.
The program works on several popular platforms like Windows, Linux, and Mac.
Cons:
Navigation is a little bit complex.
---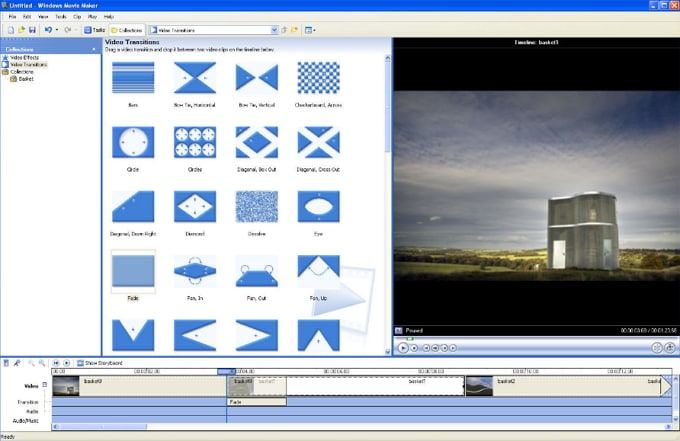 Windows Movie Maker a free crop tool which offers absolute control of video cropping. Ranging from transitions, effects, titles, and video publishing, cropping videos with this amazing program is awesome.
Easy steps to use Windows Movie Maker:
1. Launch the program and hit the "Import Video" to upload respective videos.
2. Navigate to the filters window and click "Cropping". Use the controls provided to crop the videos as per your desire. Click "OK" to finish.
Pros:
The program supports several video formats.
Cons:
The program has been deactivated by Microsoft.
---
#4. VLC (Windows & Mac)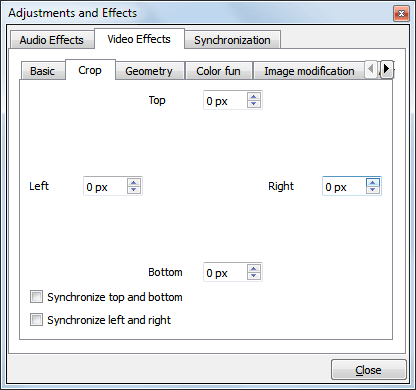 VLC is a popular media player but also a good video editor. You can crop your videos with ease on both Mac and Windows platforms.
Easy steps to use VLC:
1. Launch VLC and navigate to "Tools" then "Adjustments and Effects".
2. Choose "Video Effects" then "Crop". Choose the sections to crop and crop the video.
Pros:
This is a cross-platform program.
VLC supports multiple formats.
Cons:
The program has fewer editing features.
---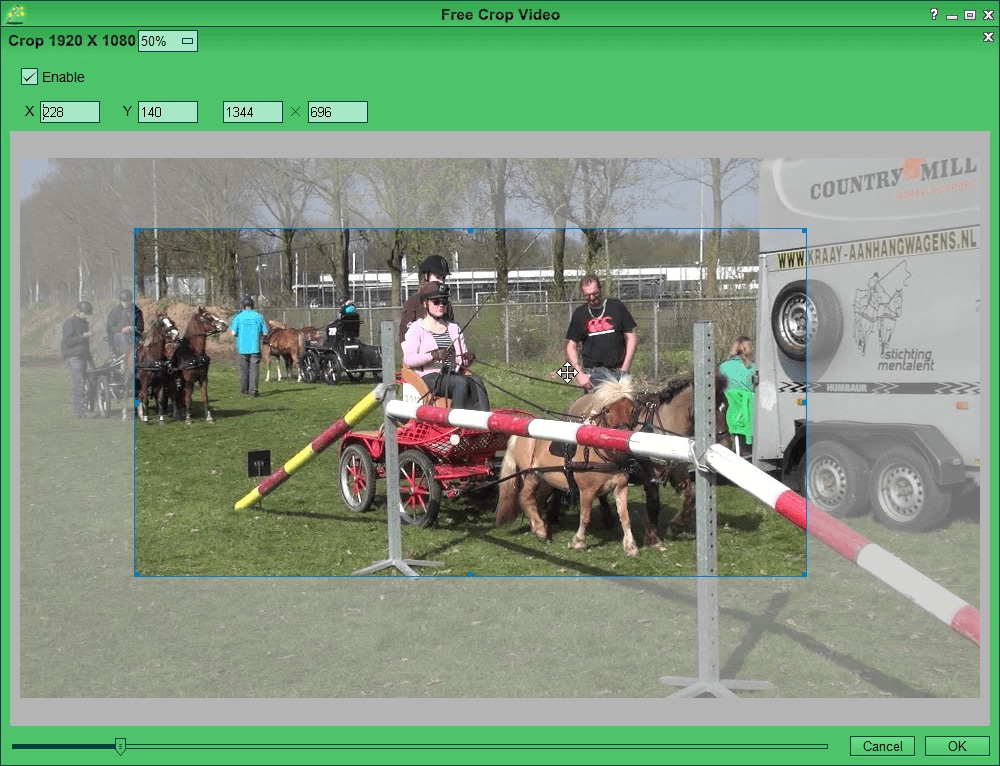 Easy Video Maker is a 100% Freeware for cropping the videos, easy to crop any format videos. With Free Video Cropper, you can easy to crop any format videos, it's a 100% freeware, 100% SAFE and CLEAN, it does not contain any form of malware.If you are looking for a simple video cropping software to crop your videos, Free Video Cropper is your best choice!
Easy steps to use Easy Video Maker
1. Run Free Crop Video, Press "Red Plus" button to add source video files.
2. Select a video in the list, then press "Crop" button to crop the selected video in "Video Crop" UI.
3. Press "Settings" button to select an output format, then press "Render" button to export new video files.
Pros:
The interface is intuitive to use.
The settings support changing exported video format. Most importantly, you can also use the render button to get a smooth video effect.
Cons:
It's free but requires fees if you want to enjoy more features and services.
---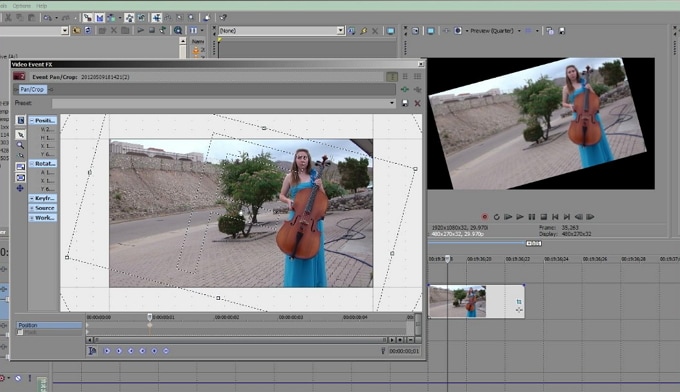 From the features offered by this amazing program, you would definitely rate is an outstanding video cropper tool. Sony Vegas does not actually require special hardware to effectively function. One of the notable highlights about this program is the integration with 24p DV and support for unique scripting technology.
Easy steps to use Sony Vegas:
1. Upload the video clips to the program.
2. Hover the cursor on the respective video clip and select "event pan/crop" button.
3. Mark out the points to be cropped using the record button then hit "Crop" icon.
4. Save the cropped video to ensure that the changes are affected.
Pros:
This amazing program is flexible as it does not require special hardware to function well.
The program is integrated with excellent 24p DV.
Sony Vegas support scripting technology.
Cons:
To access more features, you need the pro version which is expensive.
---
Part 2. 2 Safe Websites to Crop Video Online Free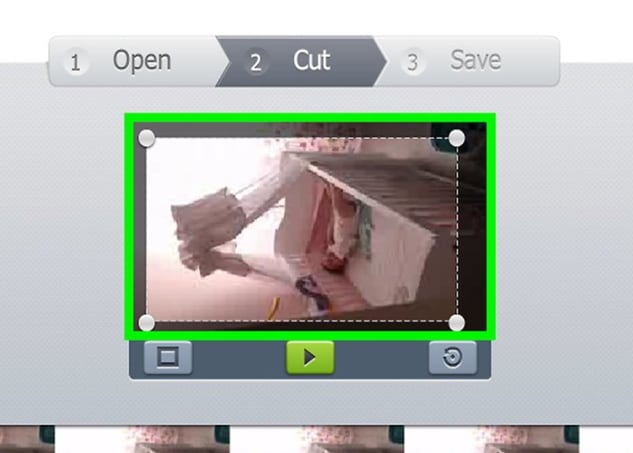 Video Cutter is a top pick online free video crop tool that works pretty well with several popular browsers. There is absolutely no installation requirement with Video Cutter. Simply navigate to the website and upload your videos for cropping. Just frame your video to your desired area or simply change the frame proportions.
Pros:
This program supports virtually all types of video formats. In case the video does not open, it is because it is possibly too large or is damaged.
This amazing online free video cutter guarantees the security of your files by automatically deleting them after a few hours.
The program is free.
Cons:
This video cropper free imposes a file limit of 500MB.
Find detailed steps on how to crop a video for free online with Video Cutter >>
---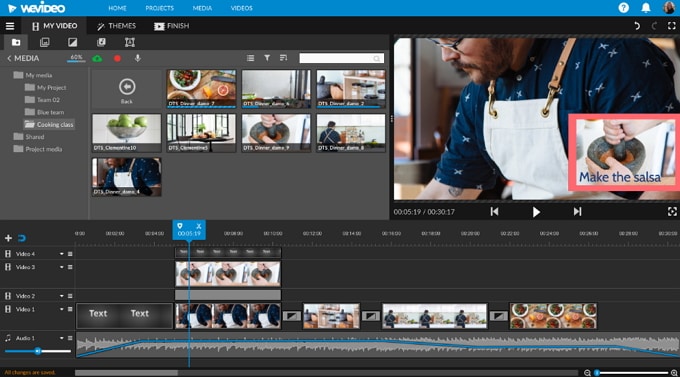 Wevideo is a useful video cropper free which requires that you create an account that can be used by a maximum of 5 people. There is also a premium version for more features although you should be good with the free version. Apart from editing, you can make proper use of imagination to crop and undertake other relevant editing functions.
Pros:
This cropper free program supports a vast range of video formats.
This program can be connected to Google Drive and sync to videos across the cloud.
This amazing free online cropping tool provides 1GB worth of online storage space.
Cons:
Resolution is limited to 360p.
For the free account, you are only restricted to 15 minutes playtime in a month.
Don't miss more free video cropper online:
• The 5 Free Online Video Croppers
---
Part 3. 2 Best Free Video Cropper App for iPhone and Android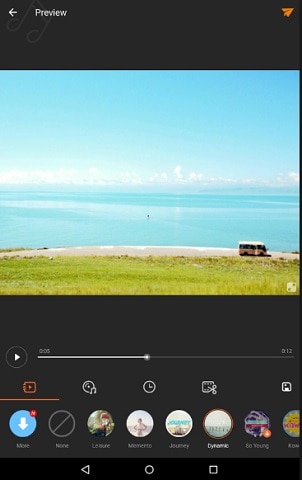 VivaVideo is a powerful video cropper free app with outstanding features, specifically designed for effective and amazing video editing user experience. You can utilize this powerful software to crop your Android or iPhone videos without difficulties. The several provided effects and filters offer a platform to enhance the visual appearance of your videos. Make your videos professional with this free video crop tool and share on social platforms with your friends.
Easy steps to use VivaVideo:
1. Open VivaVideo and upload the respective video file.
2. Once uploaded, set the crop position with desired width and height.
3. Now click on Crop and preview your video to check whether you have cropped as per your need.
Cons:
The free version of VivaVideo comes with ads.
---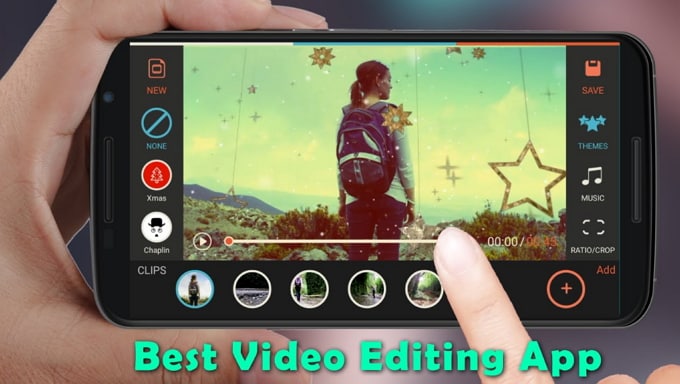 FilmoraGo is a cross-platform software with a wealth of capabilities that make it super –easy to edit all kinds of videos on your iPhone or Android devices. Unlike most other free programs, FilmoraGo does not impose time limitation or watermark on your video clip. Simply make use of the array of excellent features to crop and create funny videos to share with friends on social platforms like Facebook, YouTube, and Instagram among others. In fact users can import whatever video files from these social sites and crop them as per their need. The real-time preview is also essential in ensuring that you crop your videos according to your need.
Easy steps to use FilmoraGo:
1. Launch FilmoraGo to display the primary window. Select "Create New Video".
2. On the subsequent window, choose the video tab and select the video to be cropped.
3. Click "Next" to proceed. In the next window, select "Ratio Crop" tab.
4. Click "Save" to complete.
Cons:
In-app purchase is necessary for additional effects and filters.
Don't miss more free video cropping apps:
• 5 iPhone Free Video Crop Apps
• Best Android Free Video Cropper Apps
---
Part 4. The Highly Recommended Video Cropper to Crop Videos Easily
After curating through an assortment of video cropping tools, it is with no doubt that Filmora Video Editor for Windows (or Filmora Video Editor for Mac) is the easiest tool to crop videos. This crop video tool is compatible with for Windows and Mac operating systems. The vast range of unmatchable capabilities, ranging from basic to advanced capabilities makes the entire cropping experience fascinating. The program interface is custom-made for seamless user navigation irrespective of the level of expertise.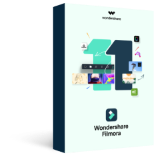 The program offers more than 300 effects overlays, transitions, motions and elements to your videos.
With this amazing program, users can easily import files in various formats including video, image and audio from device formats, local storage, mobile phones or download them online.
This program makes it super - easy to share cropped videos on social platforms like YouTube and Vimeo.
The timeline provides an easy platform to edit your target videos without the need for expertise.
The several available advanced features offer a better way to upgrade your video. They include split screen, color correction, Chroma key, and audio editing among others.
[Tutorial] How to Crop A Video in 3 Steps
Step 1. Import Target Videos
Launch Filmora Video Editor to display the primary interface. Click the "Import" button and select a suitable import option from the drop-down list. Select the target videos from the save location and hit "Open" in the file explorer window. Alternatively, you can simply drag and drop the videos to the program interface. Again, drag these files one by one to the program's timeline at the bottom of the screen.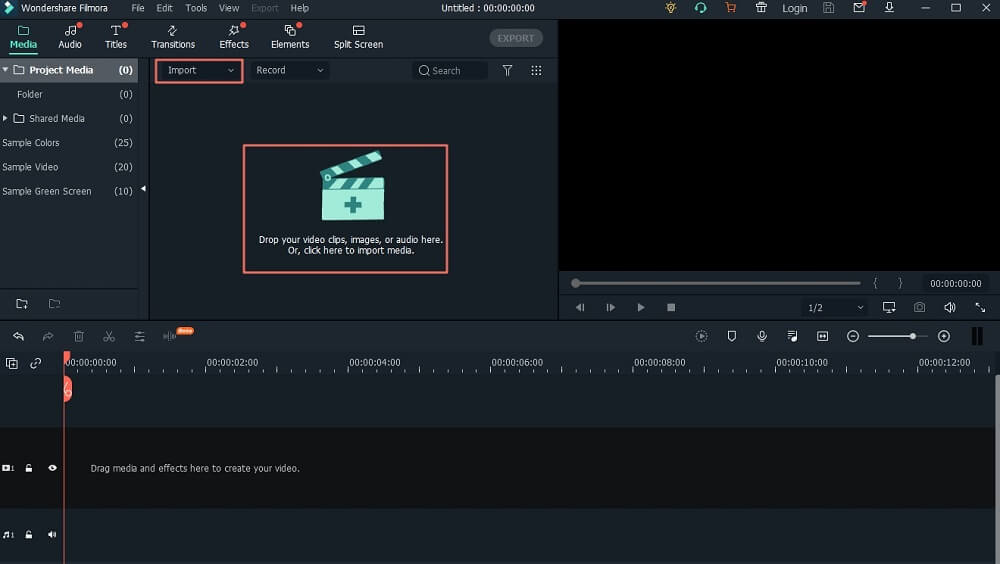 Step 2. Crop Your Videos
Once dragged to the timeline, simply right-click the video and choose the "Crop and Zoom" button to display the editing window. You can crop wmv, mp4 and many other format videos easily.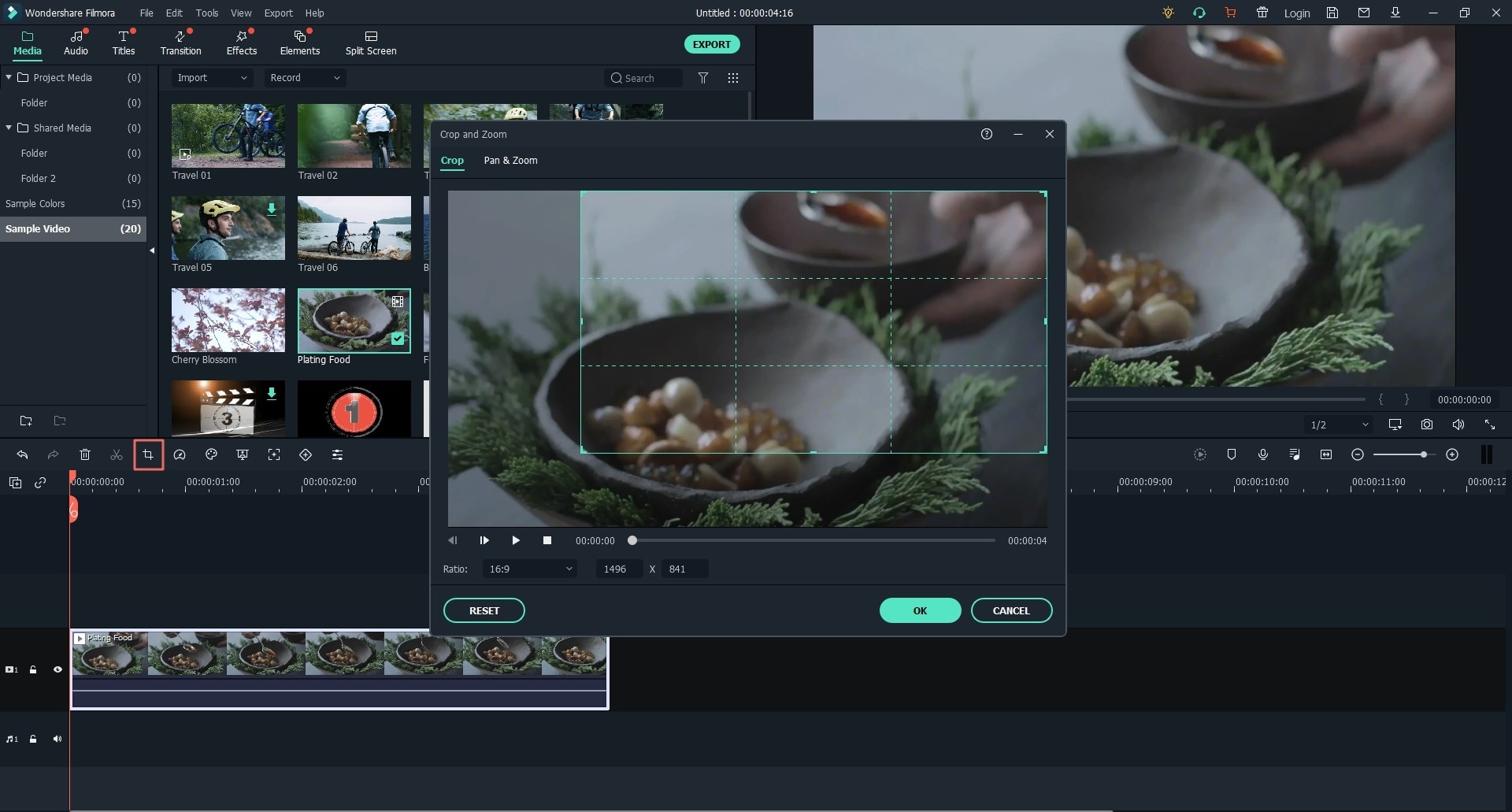 In this window, there are three options provided for complete video crop. Select your desired crop area, aspect ratio, and resolution. When you are satisfied with the crop selection, just click "OK" to proceed.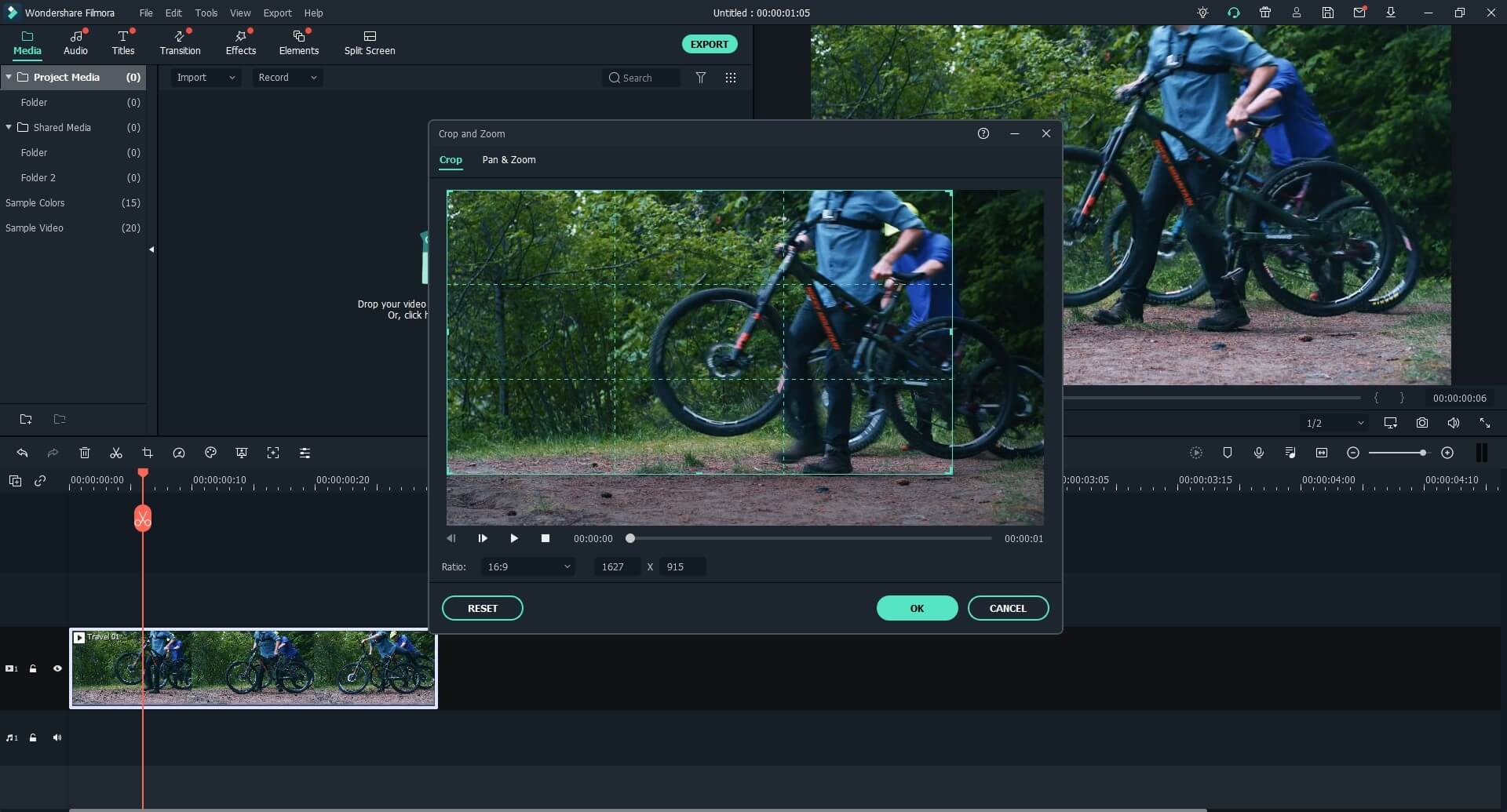 Step 3. Export Cropped Videos
Navigate to the "Export" tab and select "Create a Video" option. From the output window displayed, choose the output format and provide a suitable save path. Click "Export" to create and save your file.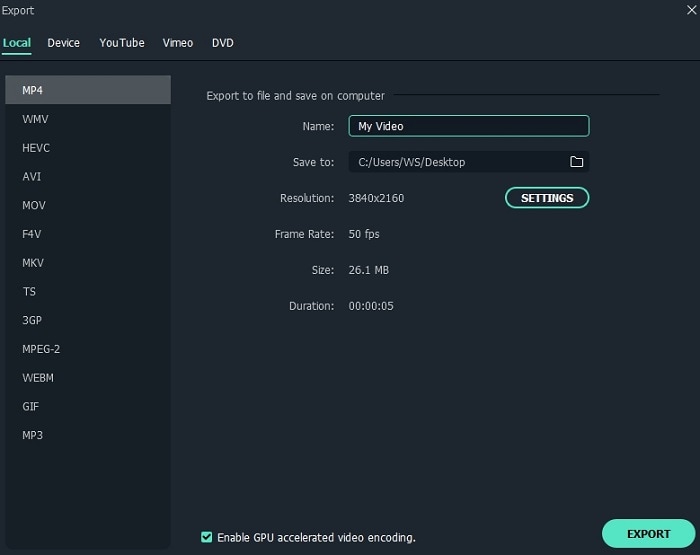 ---
Conclusion
It is clear that there are several useful crop video free tools available as desktop or online. However, it is important that you pick an appropriate video crop tool that suits your needs. Filmora Video Editor & Filmora Video Editor for Mac is simply the best free crop tool that can perfectly satisfy your cropping demands.