TikTok has become a super popular video-sharing social media platform with almost a billion active users worldwide. TikTok videos have since expanded beyond just sharing lip-syncing videos to an app that lets users share short videos, music, sound clips, and act-out memes. Due to its growing popularity, TikTok serves as an essential communication medium that allows your voice to be heard, meaning your products and services are seen by millions of users around the world.
To make your video stand out from the millions of videos posted daily, you must use a great video editing software to help you create and post better and more advanced videos on TikTok. Filmora Video Editor comes highly recommended as the best video editor for TikTok.
Part 1: Best Video Maker for TikTok - Filmora Video Editor
As a result of the increasing competition among TikTok users, making your video stand out from other TikTok videos is no longer as easy as it used to be. It would be best if you made some conscious efforts to improve the quality and contents of your video. The most effective way to achieve this is by using a professional video editor for TikTok. That's where Filmora Video Editor comes in.
Currently, Filmora Video Editor (or Filmora Video Editor for Mac) is the best video editor for TikTok, whose features match all the perfect TikTok video requirements. Filmora Video Editor is available for Mac and Windows computers. The software is quite popular for its efficiency, and it's also fun and easy to use.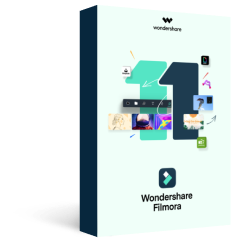 Key Features of Filmora Video Editor
Many amazing video effects and templates are provided to create incredible videos for TikTok.
Easy to use: it takes minimal effort to create a professional-looking video for TikTok that is sure to engage your viewers.
No longer need to worry about TikTok's 60 seconds limit for videos since you can easily bypass the time later and create a longer cause.
Advanced audio editing features to help make your TikTok video flawless.
Offer full 4k support, action camera tools, color correction, a built-in music library, all kinds of video formats, etc.
These excellent features will surely improve the quality of your TikTok videos and help attract the attention of the right audience to your TikTok videos. You will also get to post unique TikTok videos with video effects that are not available on TikTok.
---
Part 2: How to Make a TikTok Video with Filmora Video Editor
If you are wondering how to make a TikTok with multiple videos, make TikTok videos longer, or make a TikTok with photos and videos, there is good news. With Filmora Video Editor, you have the opportunity to maximize your creative potential in TikTok video editing. Unlike most video editing applications, Filmora is relatively easy to use for non-professionals. Follow these simple steps by step guide to making a TikTok video with Filmora Video Editor.
- Step 1. Launch Filmora Video Editor and import files
When you have launched the application, click on 'New Project' to start editing your TikTok video. At the top right of your screen, tap on 'New Project' to select the export format (9:16) for TikTok videos. Next, click on the file icon below your screen to import videos. Drag the selected file to the Filmora app to start editing your video.
Tips:
For faster editing, you can directly import video from your phone or camera by clicking on the import menu.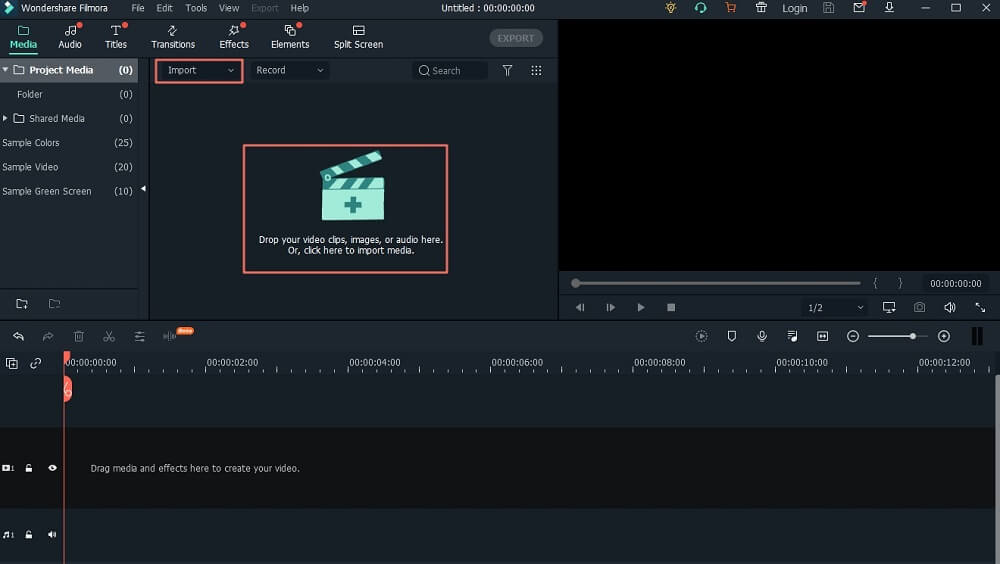 - Step 2. Edit the imported video
Once you have successfully imported your video, you can now take advantage of the video editor to display your creativity and skills. You can make changes to your video as follows:
Trim and rotate;
Add filters, effects, and templates;
Add and edit the soundtrack for the video;
Add slow motion, split screen, fast forward, play the footage backward, etc.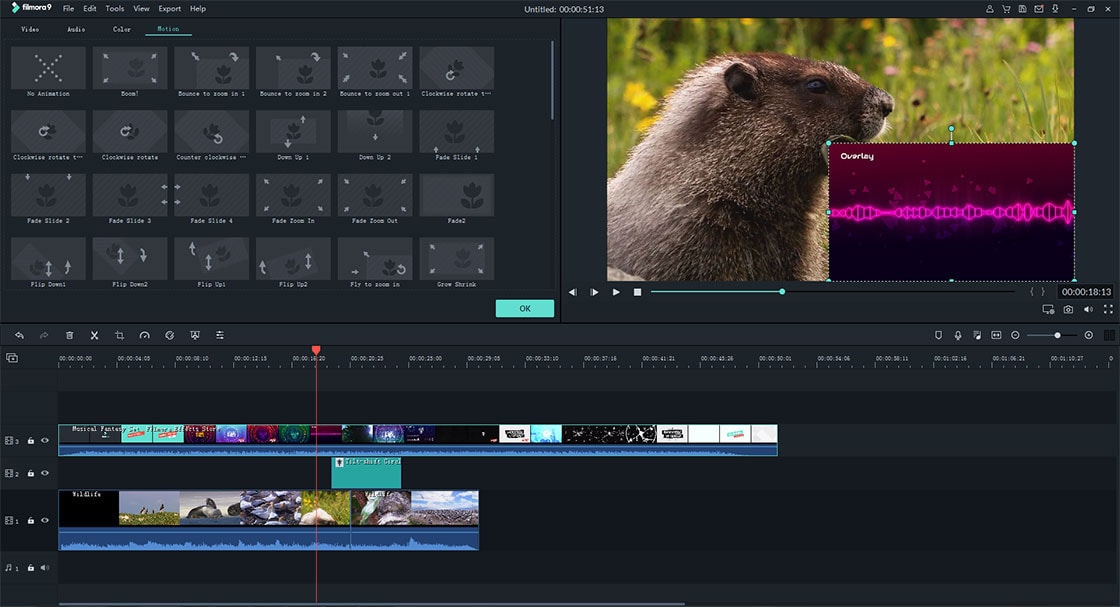 - Step 3. Preview and export video to your Android or iPhone device
When done editing your video, select your preferred video format and click 'Preview'. If you are satisfied with the video edit, click on 'Export' and you can post and share it on TikTok.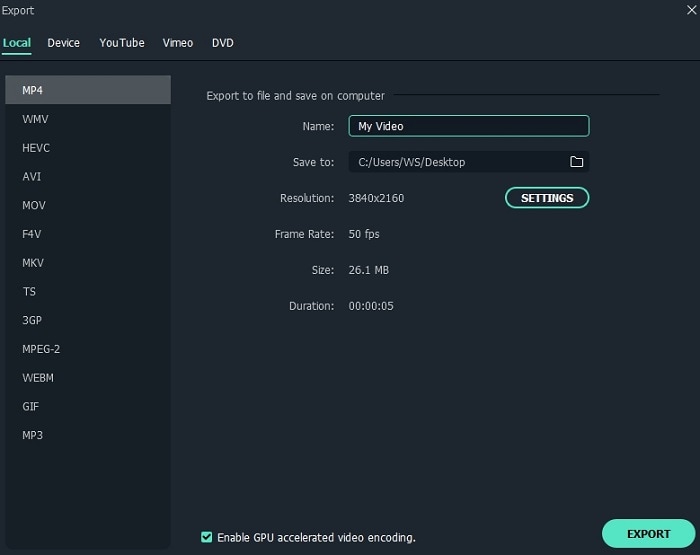 ---
Part 3: FAQs on TikTok Video
1. Is TikTok a video editor?
TikTok is a video-sharing social media platform with some video editing features and effects to help edit your videos before posting on the application. The video editing features are, however, limited. If you want more advanced editing features, you can make use of a third-party video editor.
2. Can a TikTok video be Edited after posting?
Before posting your videos on TikTok, you can go on editing videos through TikTok or other video editing applications. However, once you have posted your video on TikTok, your video editing options become limited. To edit a TikTok video after posting, you can download the video from your profile. Next, edit the downloaded video and repost it on TikTok.
If you had saved the video as a draft, it is much easier to edit and post. All you have to do is tap on the 'Me' icon on your TikTok app and select the draft you would like to edit. Next, tap on the back arrow sign on the top-left side of your screen to edit the draft and post the video. It is, however, possible to edit the caption of your video after posting.
3. How to create a TikTok with multiple videos? (combine multiple videos with Filmora)
To make a TikTok with multiple videos, you would need the help of an advanced video editor like Filmora to help merge your videos without subjecting your videos to quality loss. With Filmora, you can also merge videos with different file formats and extensions. Follow these simple steps to combine multiple videos with Filmora.
4. How to make TikTok videos longer?
Recently, TikTok made some changes that now enable you to make longer videos than 15 seconds, formerly the maximum limit. Do you want your TikTok video longer than the default 15 seconds video length? Perhaps you'll prefer a 60 seconds video or even longer. You can use the following methods to make your TikTok videos longer.
Option 1. Make use of the stopwatch icon
With this method, you can select the exact length of video you want to record. You can do this by pressing the + button to create a new video. Next, press the stopwatch icon on the right-hand side of your screen. Drag the bar to select your desired video length and select 'Start Countdown'. The video will then start recording in a few seconds and automatically stop when the countdown is over. However, this option doesn't let you record videos for longer than 60 seconds.
Option 2. Upload a longer video
Instead of creating the video on TikTok, you can simply make the video on a different app like Filmora and upload it to your TikTok app. With this method, you can upload videos that are longer than 60 seconds.
---
Conclusion
Whether you are using TikTok to promote your business and services, to be an influencer, or you simply want to have some fun by displaying your creativity, it is essential that you post unique videos of high quality that would improve your chances of reaching and capturing the attention of millions of viewers. To get the perfect video editing results, you are highly suggested to take advantage of a professional video editing tool like Filmora Video Editor.