TikTok is fast becoming the most preferred platform for sharing shorter videos —mostly comic videos. With TikTok's under-sixty-seconds-video policy, you could imagine how important it is to make a quick and yet captivating video. Hence, we'll take a look at the best video editors for TikTok/the best apps to edit TikTok videos.
Suppose you do not want to upload a lengthy video split into various parts and uploaded as a chain of continued videos, or you want to apply those exceptional contrasts and sound effects you often see on other videos to your TikTok video. In that case, you might want to consider using a third-party video editor for TikTok. Below are the top 10 TikTok video editing apps to make stunning videos:
Adobe Rush gives users an admirable level of control over their videos. Rush is another cool video editor app from Adobe Inc. that could be used for making interesting TikTok videos. Adobe Rush's interface is quite similar to other pro video editing apps. If you used any of those in the past, you wouldn't have issues adapting to Adobe Rush.
Platforms: Windows, Mac, iOS, Android.
Key Features:
- Trim videos and change clip sequence;
- Video color correction;
- Filters;
- Text overlays.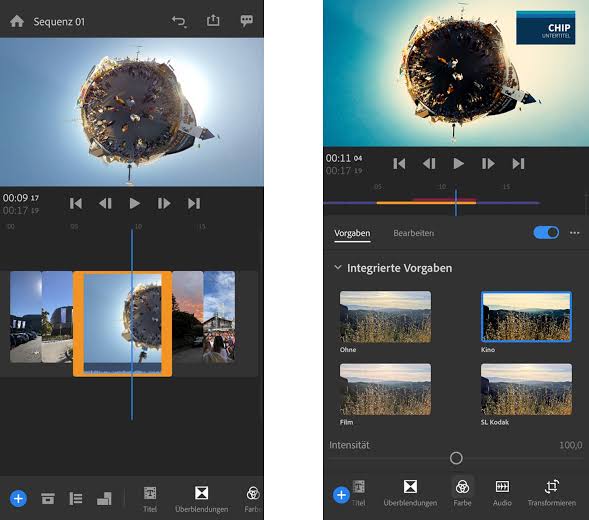 ---
2. Filmora Video Editor
Filmora Video Editor & Filmora Video Editor for Mac combine power with simplicity in a heart-warming way. It is well-grounded for everything videos - from the simple nature of typical TikTok videos to modern, techy videos.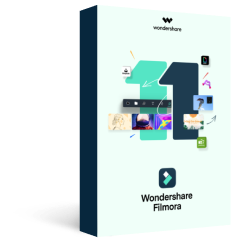 Filmora Video Editor – Best Video Editor for TikTok
It is a fast, straightforward, and highly efficient video software that has been in the movie industry for a while.
Provides basic editing tools to trim, cut, and merge video.
You can easily achieve multiply visual effects, such as Picture-in-Picture, Tilt-shift, Green Screen, Reverse effect, etc.
- How to edit videos with Filmora Video Editor
-Step 1. Add the video for editing
Drag your clip from your file manager onto the main interface. You could click "Import" to select files manually if you're more comfortable with that.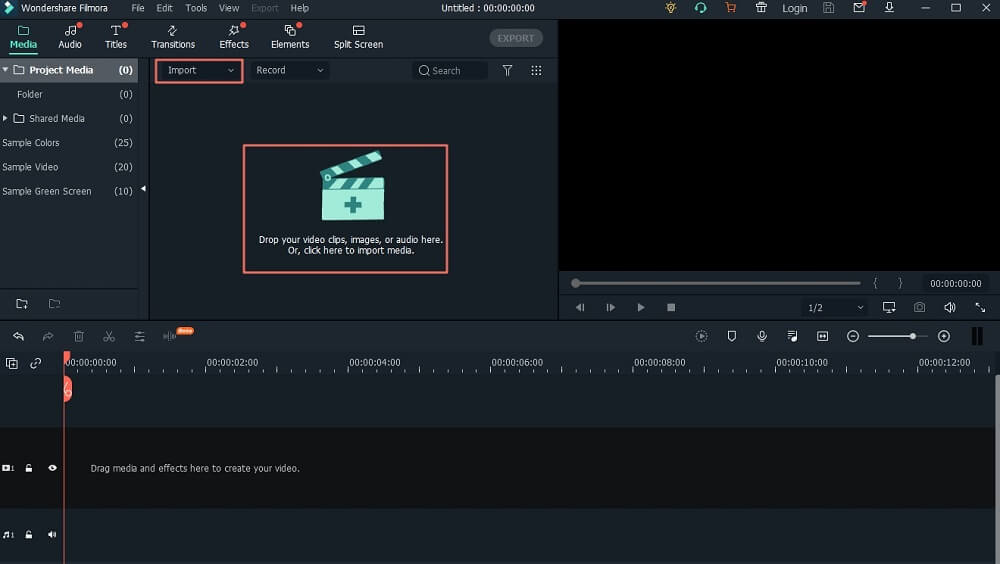 -Step 2. Drag and drop imported clip(s) to the timeline.
Drag your clip from your file manager onto the main interface. You could click "Import" to select files manually if you're more comfortable with that.
For more comfortable and more accurate editing, zoom in on the timeline. Doing this gives room for more precise positioning of texts, stickers, sounds, effects, etc.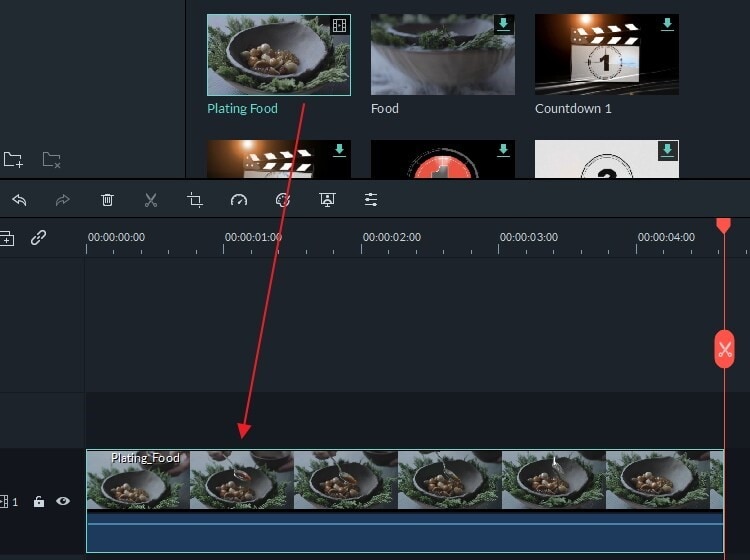 -Step 3. Edit your video clip.
Filmora is heavily packed with creative video editing options for adding sparks to your imagination. You're only clicks away from producing a fine, catchy video for your viewers.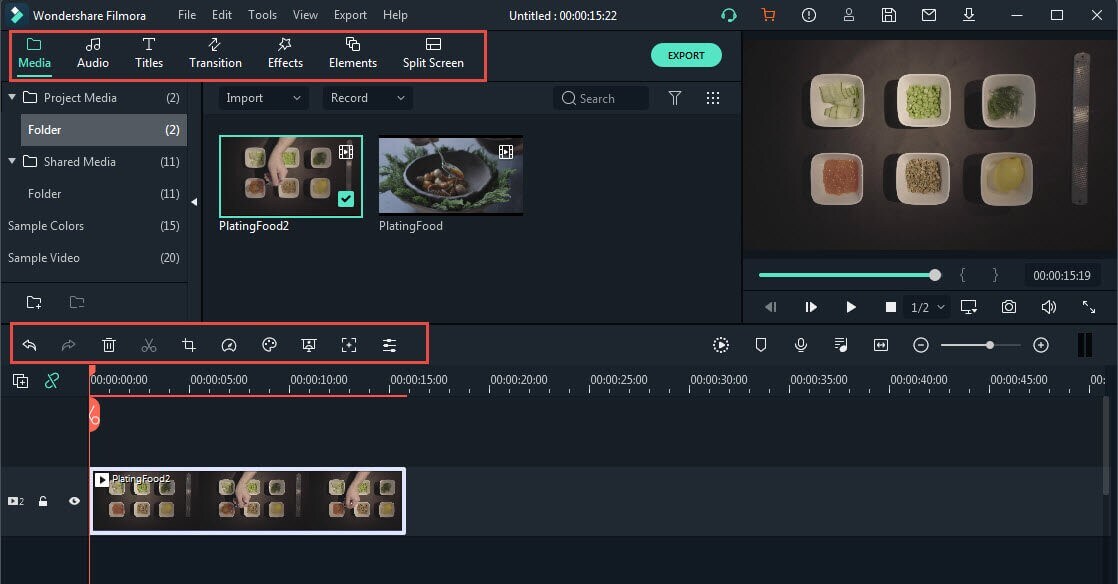 Take note of the areas enclosed within red rectangles in the image above. That's all you'll need for basic TikTok video editing on Filmora Video Editor. From the left to right of the top red rectangle in the picture above, you can import your media files, add audio, titles (text/subtitles), transitions, elements, and split screens.
---
3. ViaMaker(Renamed to CapCut)
CapCut is another excellent video editing tool, especially for TikTok videos. The same developers developed CapCut as TikTok, so you could expect most of the features to be well thought out and tailored specially for the typical TikTok video. There is nearly an endless supply of FX and animations for creating convectional TikTok videos, and even better —in a more compelling manner. CapCut has a vast music and effect library and other editing features such as speed change and video reversal.
Platforms: iOS, Android.
Key Features:
- Texts and stickers;
- Huge sound library;
- Tons of creative video effects;
- Animations.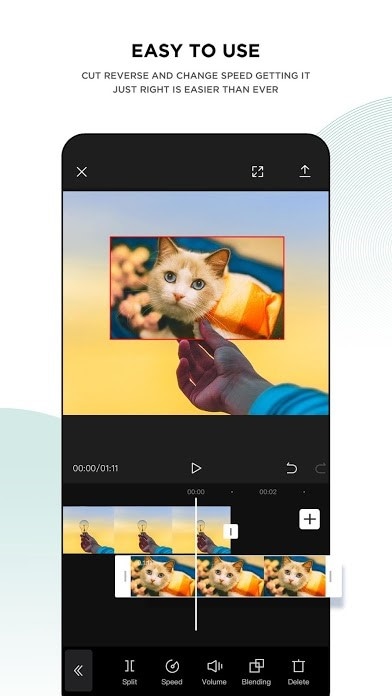 ---
Music Video Maker's stronghold is in the music aspect. In the app, you'll find tons of songs you can use for your TikTok videos. Of course, there are also tons of other video editing functions, such as filters and transitions. Music Video Maker makes video editing easy in a unique way. Typically, users are done with the whole video editing process within a few seconds.
Platforms: Android.
Key Features:
- Large song library;
- Video transitions and effects;
- Text and subtitles.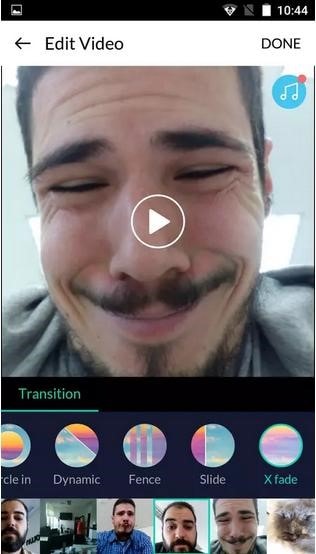 ---
You can create stunning TikTok videos within minutes using BeeCut irrespective of the platform/operating system you're using. BeeCut comes packaged with lots of modern video editing functions that in no doubt will be great for your TikTok videos. Apart from supporting all major operating systems, it is also fully functional and accessible from the web.
Platforms: Windows, Mac, iOS, Android, Web.
Key Features:
- Split videos;
- Trim;
- Merge videos;
- Multiple clip layers.

---
VEED is a unique online video editor that weirdly prioritizes renewable energy. It claims 100% of its facilities are run on renewable energy. One can see the reflection of their love for clean energy from VEED's interface! The app is a clean and pretty video editor that can get your work done snappily without even needing to create an account on the platform. Another great thing about VEED is that you do not need to install any apps on your devices: VEED is fully functional on the web as long as you have an active internet connection —irrespective of your device type.
Platforms: Web.
Key Features:
- Draw on video;
- Podcast to video;
- Video filters and subtitles;
- Add progress bar to video.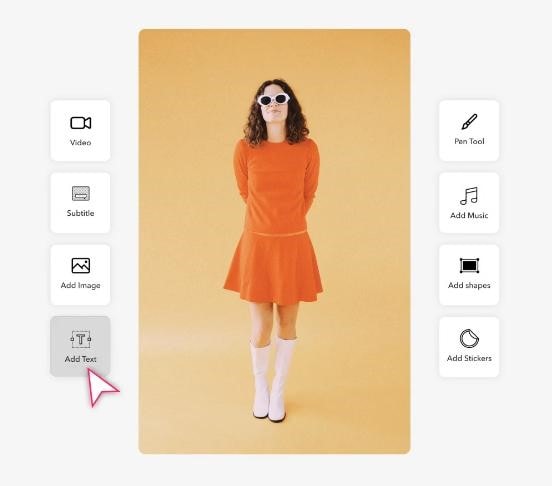 ---
Videoshop is a typical mobile video editing software great for TikTok videos with various sound effects — animal sounds, explosions, applause, and farts.
Platforms: iOS, Android.
Key Features:
- Slow-motion;
- Video trimming;
- Combiner;
- Subtitles.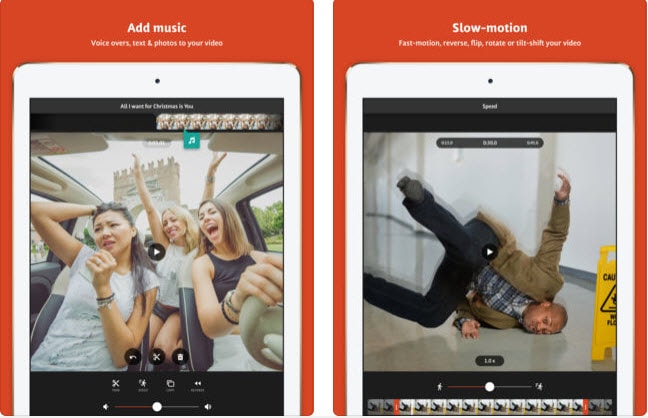 ---
HitFilm Express is a forever-free software for your video editing. HitFilm provides these professional tools all for free! For your TikTok videos, HitFilm Express will do a great job; after all, conventional TikTok videos are pretty basic.
Platforms: Windows, Mac.
Key Features:
- Over 400 video effects and presets;
- Unlimited transitions;
- Professional-grade video editor;
- Free tutorials and projects.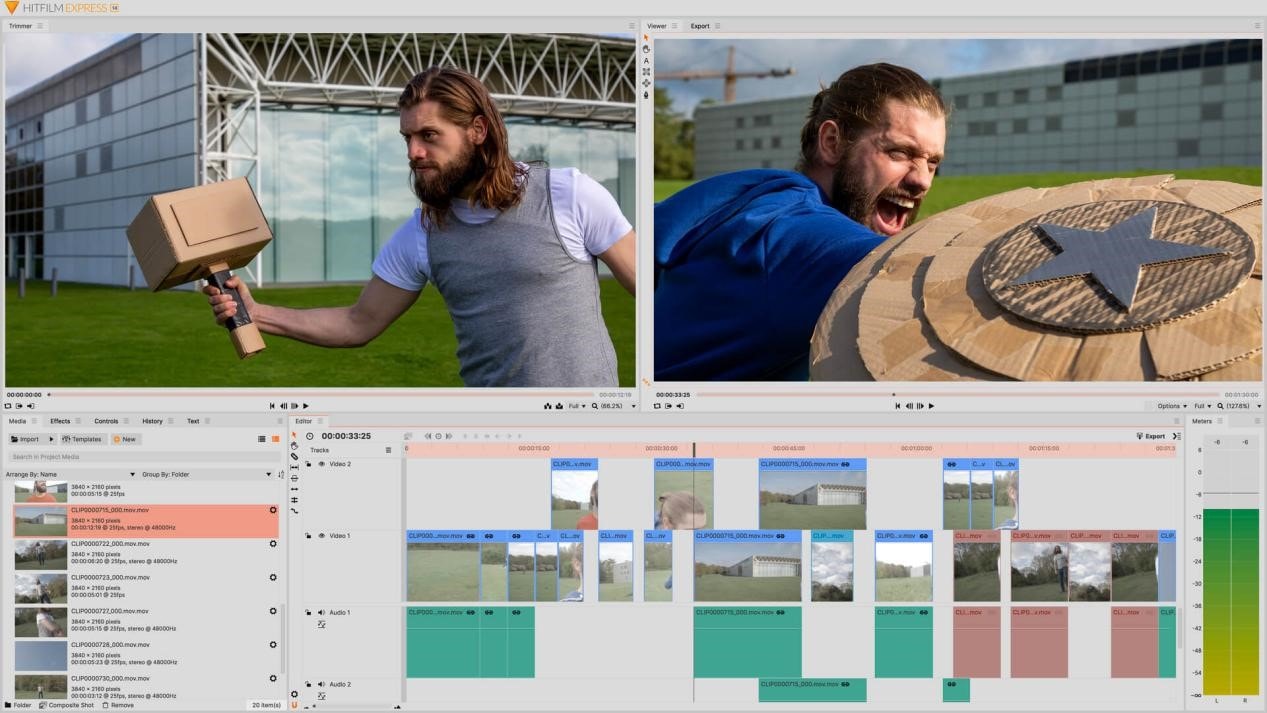 ---
EaseUS video editor is a familiar name to all video editors. It's easily one of the most popular video editing tools out there with worldwide acclaim. The amount of features it boasts is nothing short of impressive. From the unique effects to the fact is supports a robust amount of file types, this is an excellent tool for TikTok video editing!
Platforms: Windows.
Key Features:
- Cut, split and merge;
- Mix video clips;
- Apply stylish video effects;
- Over 50 visual and transition effects.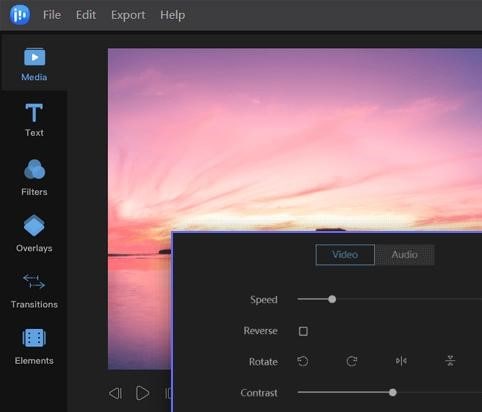 ---
iMovie is a great video software from Apple Inc. There are many video editing options on iMovie —everything from color enhancement, shaky video stabilization, rotate and crop, transitions, to video speed adjustment. While HD videos aren't exactly a priority for TikTok videos, iMovie handles high-definition videos well. Both pro and amateur filmmakers also find it comfortable.
Platforms: Mac, iOS, iPad.
Key Features:
- Crop and rotate;
- Video stabilization;
- Speed adjustment;
- Color correction and enhancement.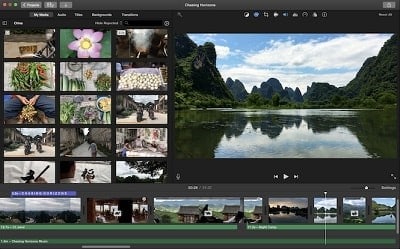 ---
Conclusion
TikTok has grown to become among the top favorite platforms for video lovers. These online video viewers are increasing by the days —and their impatience too! Hence, you need to use the best available apps to edit TikTok videos making them more captivating than ever.
With a friendly and powerful video editor for TikTok, you'll be able to create more exciting videos for your audience. Filmora Video Editor is a highly recommended video tool that never seems to disappoint you when it comes to anything video editing. And, of course, it is a perfect video editor for TikTok.