- Can I crop videos in YouTube?
- How to take part of a YouTube video?
- ...
Yes, YouTube has its YouTube video editor that you can use for YouTube cropping. But sometimes, you might wish to crop a video before uploading it to the YouTube or make more editings on the YouTube video. Then, the built-in YouTube video editing tool is definately cannot satisfy your needs, and you're going to find a more effective way to crop, edit YouTube videos and save it, right?
Well, you've been the right place.
In this post, you're going to learn 2 different ways to crop a YouTube video within few clicks. And one of them can also help you split, cut, combine, rotate, reverse a video without any restrictions.
The advanced tips?
This post will not only guide you to crop a YouTube video, but also show you the simple way to edit YouTube or other types of videos with clear guideline.
Now, let's get started...
Filmora Video Editor - Best YouTube Video Cropper You Can't Miss
Filmora Video Editor for Windows (or Filmora Video Editor for Mac) is an easy-to-use video editor that is best for YouTube crop. Its easy video editing mode helps any beginner to do basic editing as ease as a breeze. And it also enables users to cut, trim, join, rotate, and customize a video for YouTube, Viemo, etc. without any restrictions.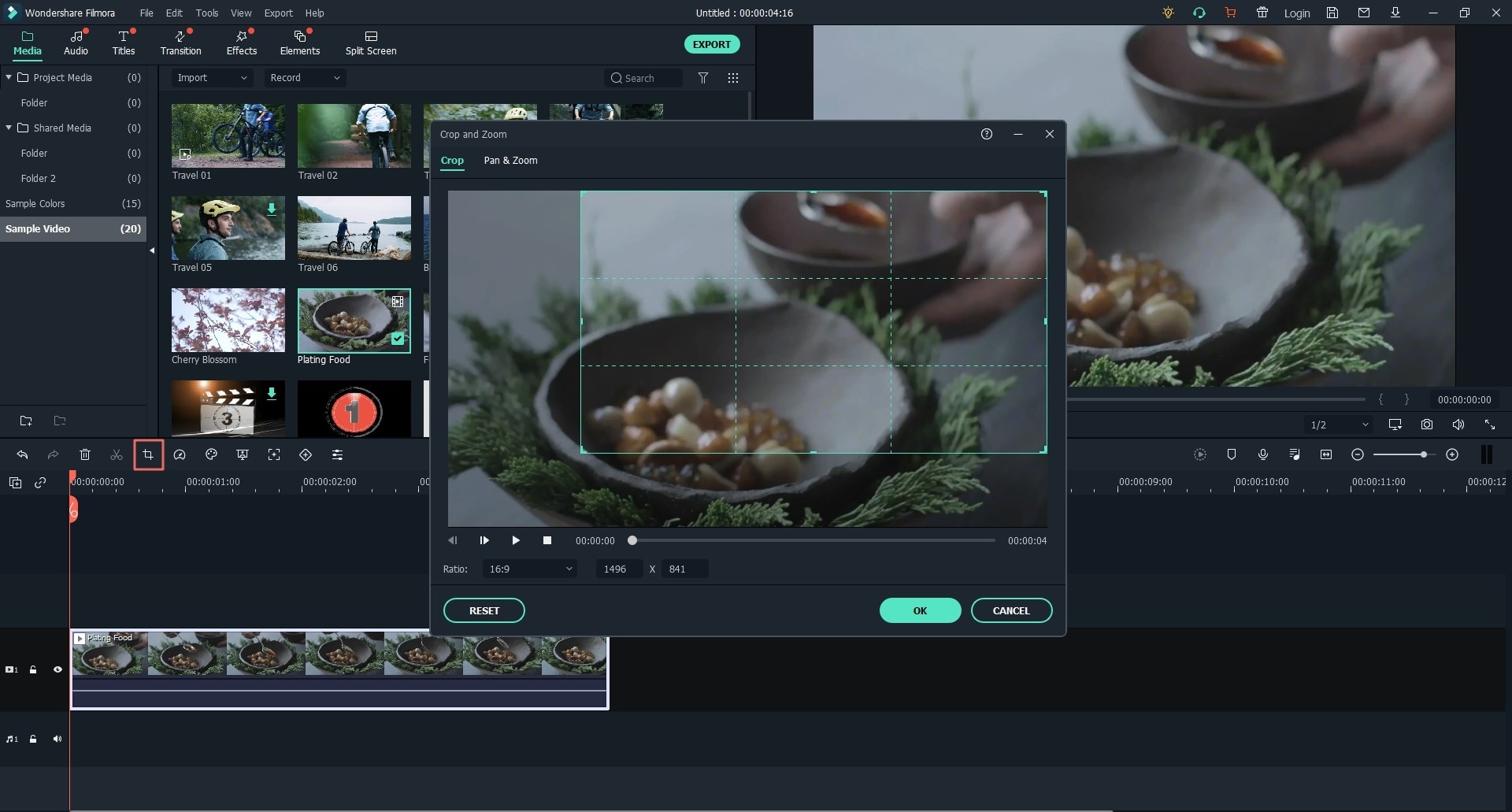 Why Choose Filmora Video Editor as the Best Video Cropper for YouTube?
Easily crop, trim, rotate, split, combine videos and upload to your own YouTube account with 1 simple click.
Advanced editing tools like green screen, transitions, PIP, face-off and 300+ effects help you customize the video.
Add, mute or detach background music of your video according to your needs.
Effects Store continuously provides the latest, popular effects under various themes.
Steps on How to Crop YouTube Video with Filmora Video Cropper
Use these steps to crop a video file on Filmora Video Editor before it's uploaded to YouTube:
Step 1: Import video files
You can add all videos through the menu bar by clicking on "+" then "add files" option. The second alternative is dragging and dropping the videos and it's simple, easy and time-conscious.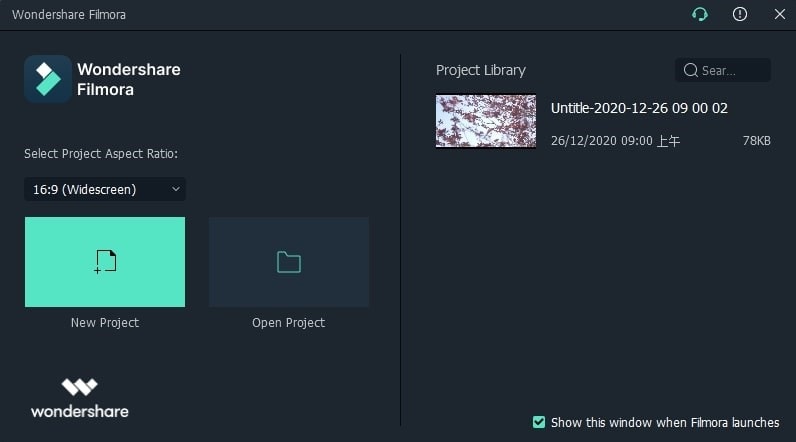 Step 2: Crop video
Before cropping the video, you need to drag and drop your YouTube video to the timeline first. When you start cropping your file, select the video then right click to choose "Crop and Zoom" button to mark key areas for cropping.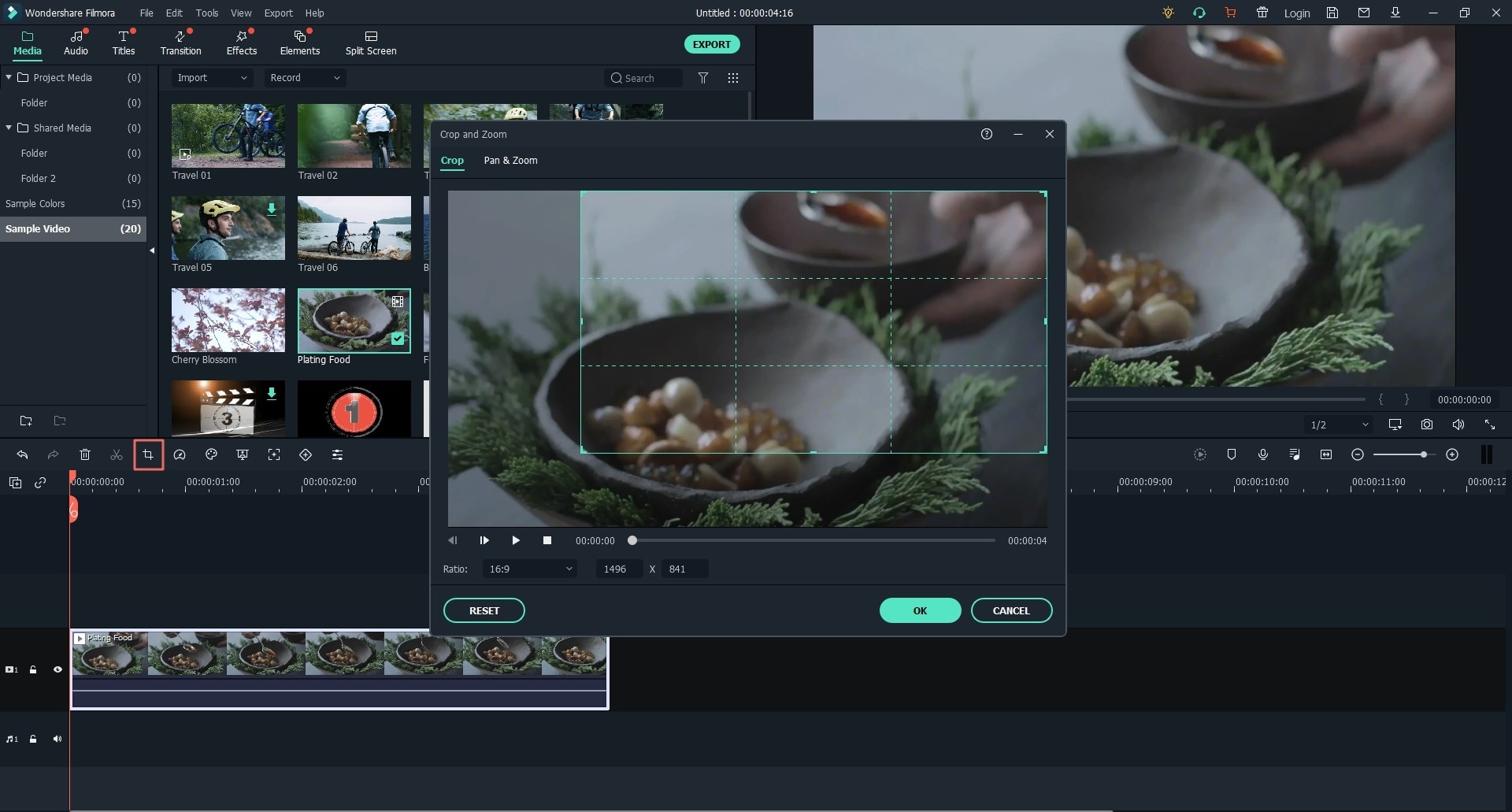 When you apply the crop command, all these sections marked out will be erased.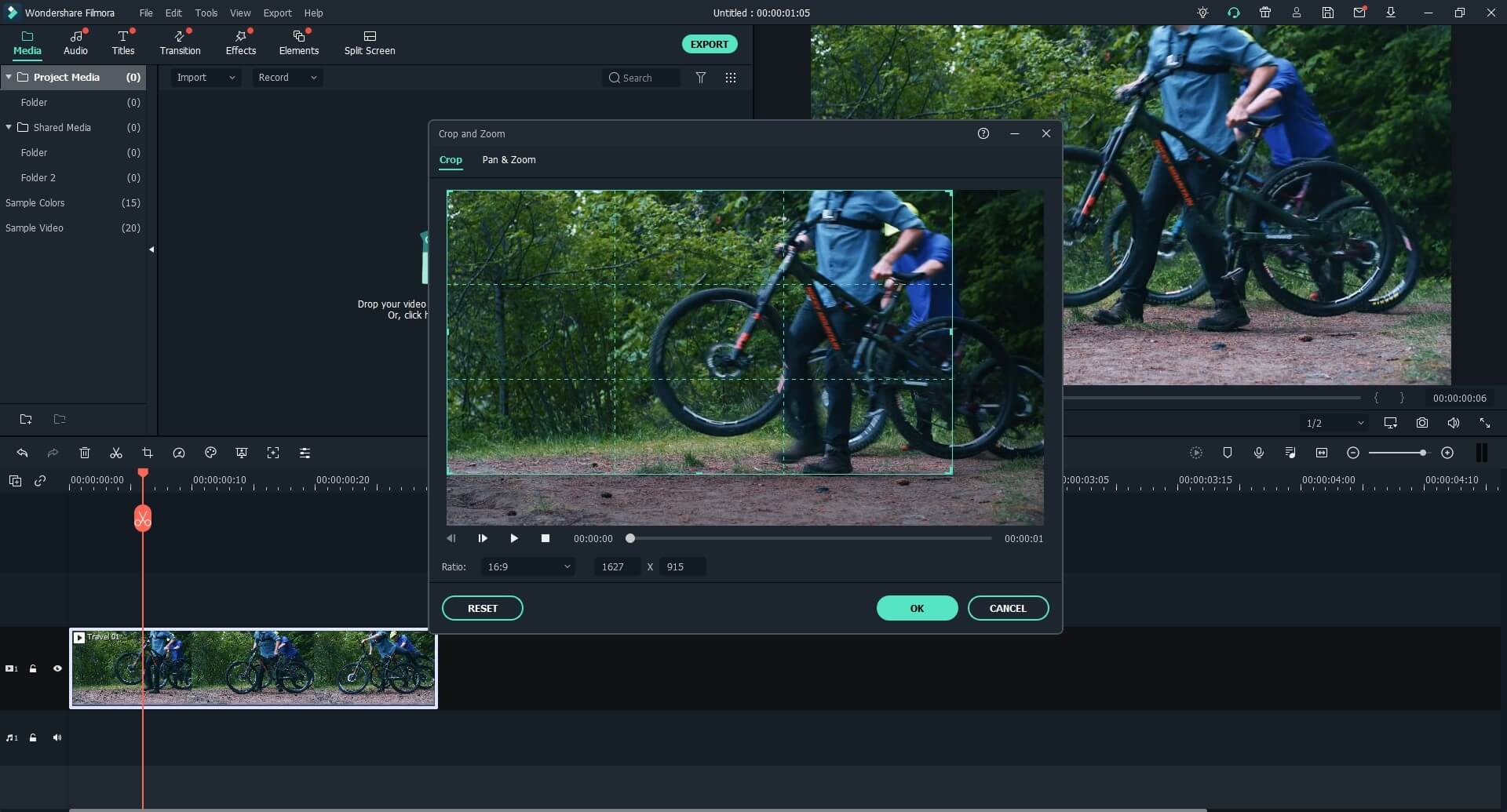 At this step, you can also customize the video as follows:
- Rotate A Video for YouTube by 90, 180 or 360 Degrees
- 3 Ways to Combine YouTube Videos into One
- Cut or Split A YouTube Video to Parts
For more video editing skills, please click here.
Step 3: Export video
Make sure you have saved all the changes made otherwise they will disappear and leave you in regrets. Here you can directly upload cropped video to YouTube.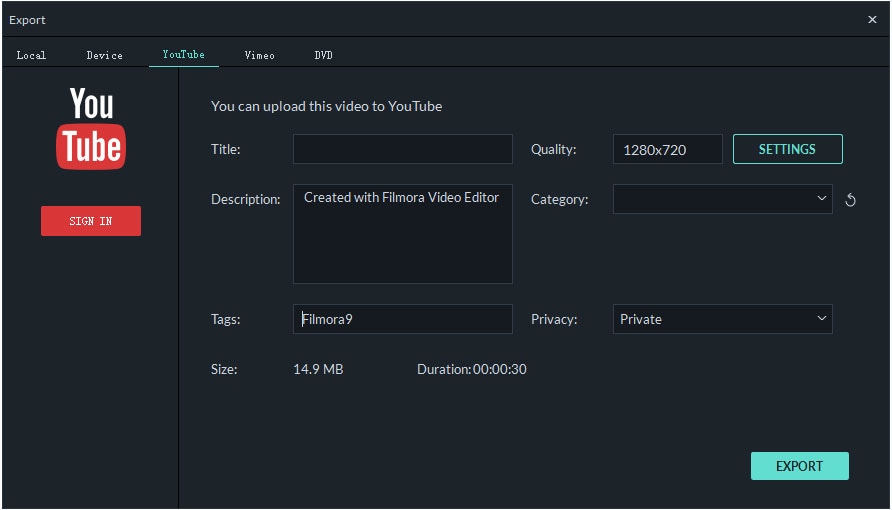 ---
How to Crop Videos after Uploading to YouTube?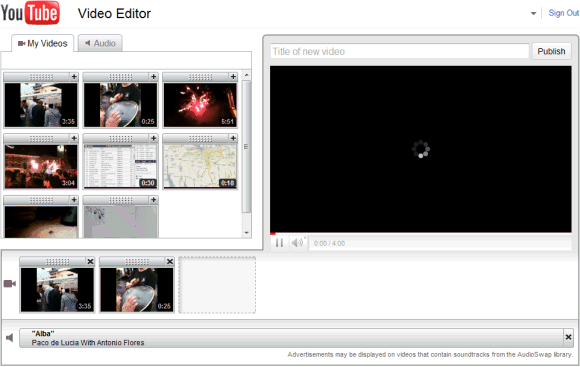 As a start, you should know how to access YouTube Video Editor and it's done by first signing in to an account on YouTube. After that, click the button marked "upload" on the upper side of the page and then click on "edit". Your videos will be successfully added to YouTube and allow you to start the cropping process. Make sure you have precision in every step you move in editing videos on YouTube considering they are already visible by other people. Any mistakes will be shameful.
To crop, you will use the cursor and place it in sections where you want content erased. Put it at the start point and then finish point. There is an icon showing scissors which you should click to have the snip marker pop up. That should be moved to the exact position where you want content erased and then click on the scissors icon. The content will be automatically deleted. In case you want to enhance your video right in YouTube, there are several effects to add and they include text, slow motion and rotation.
Bonus: How to Upload Video to YouTube?
If you don't know how to upload video to YouTube, below steps are the simple instructions for you:
Step 1. Sign in to your YouTube account and then click on the "upload" button visible on the top side of the page.
Step 2. It is important you choose privacy settings for the video you are uploading at this step. After that, choose the video to upload by browsing through the computer folders.
Step 3. Once uploaded, click on "publish" and the uploading process will be completed. Your video will be uploaded to YouTube for other people to view freely.
---
Final Thought
There are 2 different ways to crop YouTube videos online or offline, which one are you ready to try?
In my opinion:
If you just want to crop an uploaded YouTube video, then the built-in YouTube video editor is the best option under this situation.
But if you're looking for a Video Cropper & Editor, which not only allows you to crop a video, but also apply various editing skills on the target item, then Filmora Video Editor or Filmora Video Editor for Mac can completely satisfy your needs.
The best part?
Well, the Filmora Video Editor can works well no matter you're online or offline, and you can save the project files on your local disk for further editing as you like.
Now, just click the below icon to take a quick yet free trial by yourself.