As a vlogger or documentarian, you might be thinking about going back in 1920 to create a retro-style video. Here the good news for you is that vintage effect is free from the time boundaries. It is here to stay a bit longer. It is a fun way to add old school vibe to your videos.
In this handy guide,
we'll help you add 1920s silent film effects to your videos using Filmora. The software is easy to use with its drag-and-drop interface, even if you have no prior experience with video editing.
Part 1. How to Make a Vintage Video with Filmora [Step-by-Step Guide]
Filmora is the best editing software to add a retro vibe to your short film/music video. Use Filmora, and add some flair to your videos. You can even give your audience nostalgic feel with 80s style or 90s horror vide, and more! Follow our handy guide and get the things done:
Prerequisite:
Before starting, make sure that you have Filmora downloaded on your PC.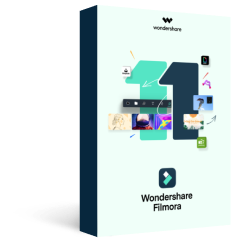 Key Features
Best video editing software for beginner and semi-professional, that comes with powerful editing skills like trimming, splitting, rotating, editing, etc.
500+ free special video effects to customize and create an awesome movie by yourself.
1000+ standalone effects downloading resources to make videos in all kinds of styles.
Record voice in real-time: you can have you voices recorded in realtime and instantly add them to the video files.
Step 1: Import Videos
Import the vintage clips for editing to the library of Wondershare Filmora. Drag and drop them to the timeline in your required sequence.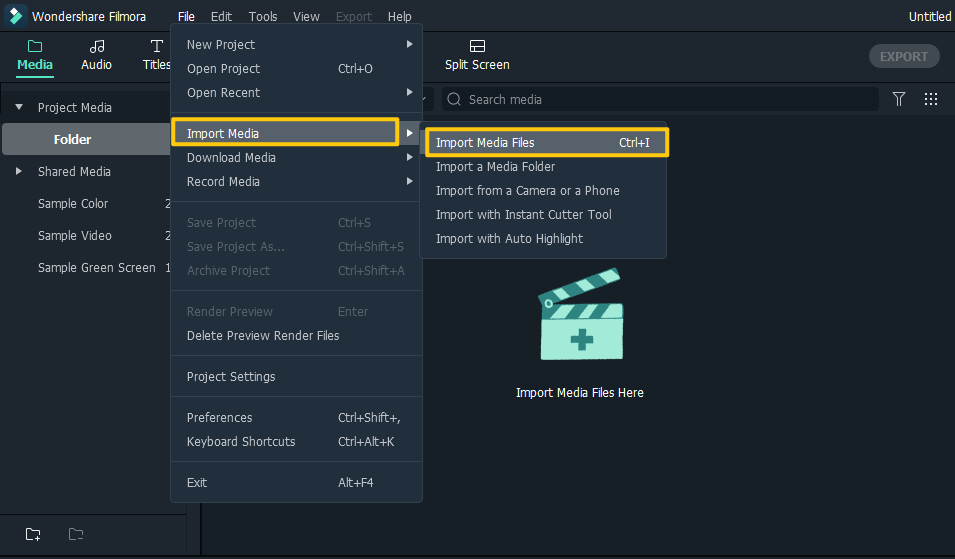 Step 2: Crop the Video
From Effect – Utility tab, find the Crop Effect and drop it to several tracks above your video clip.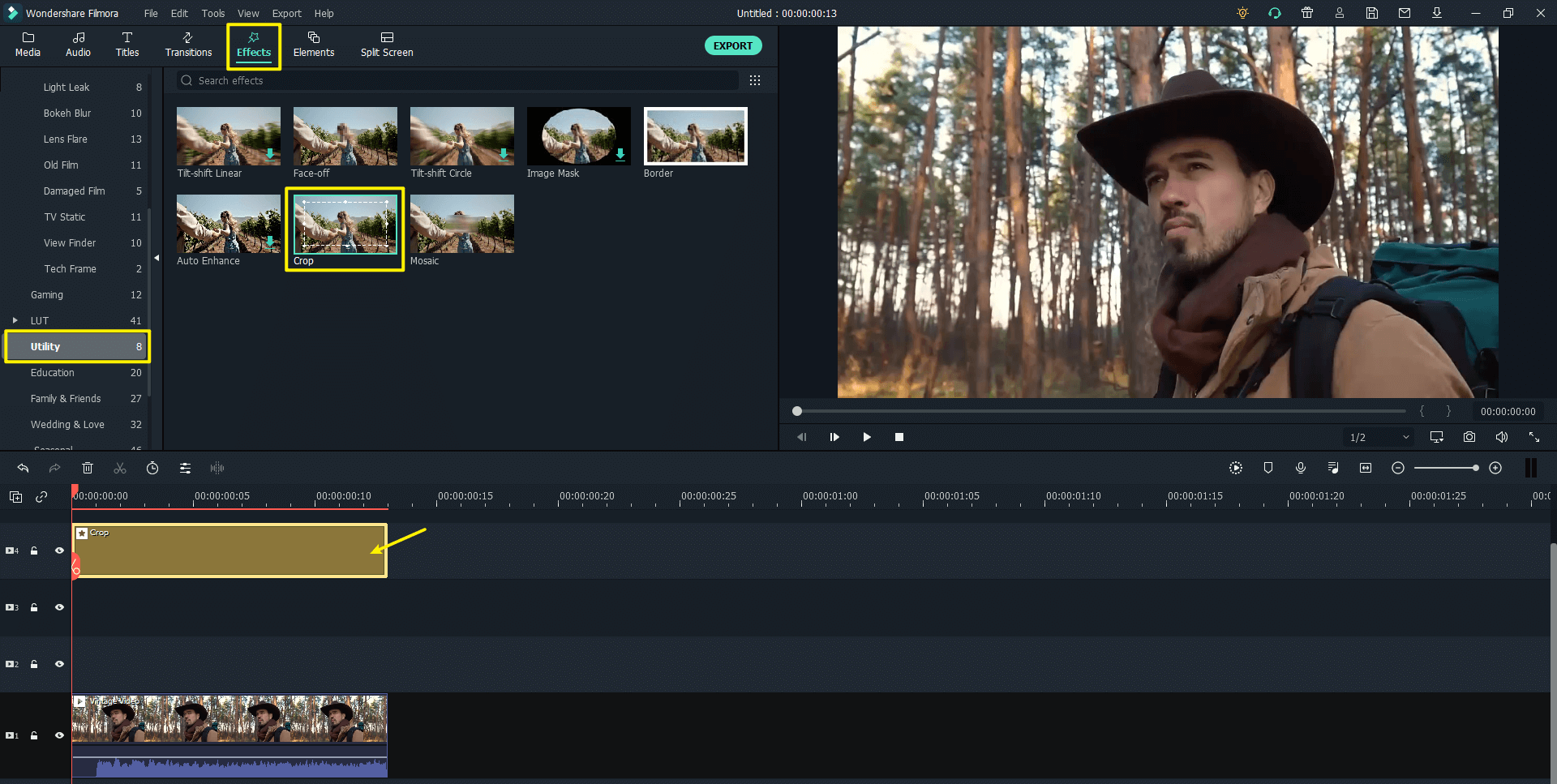 Double click on the Crop effect and adjust the effect in the window to recreate a 1920s' feel.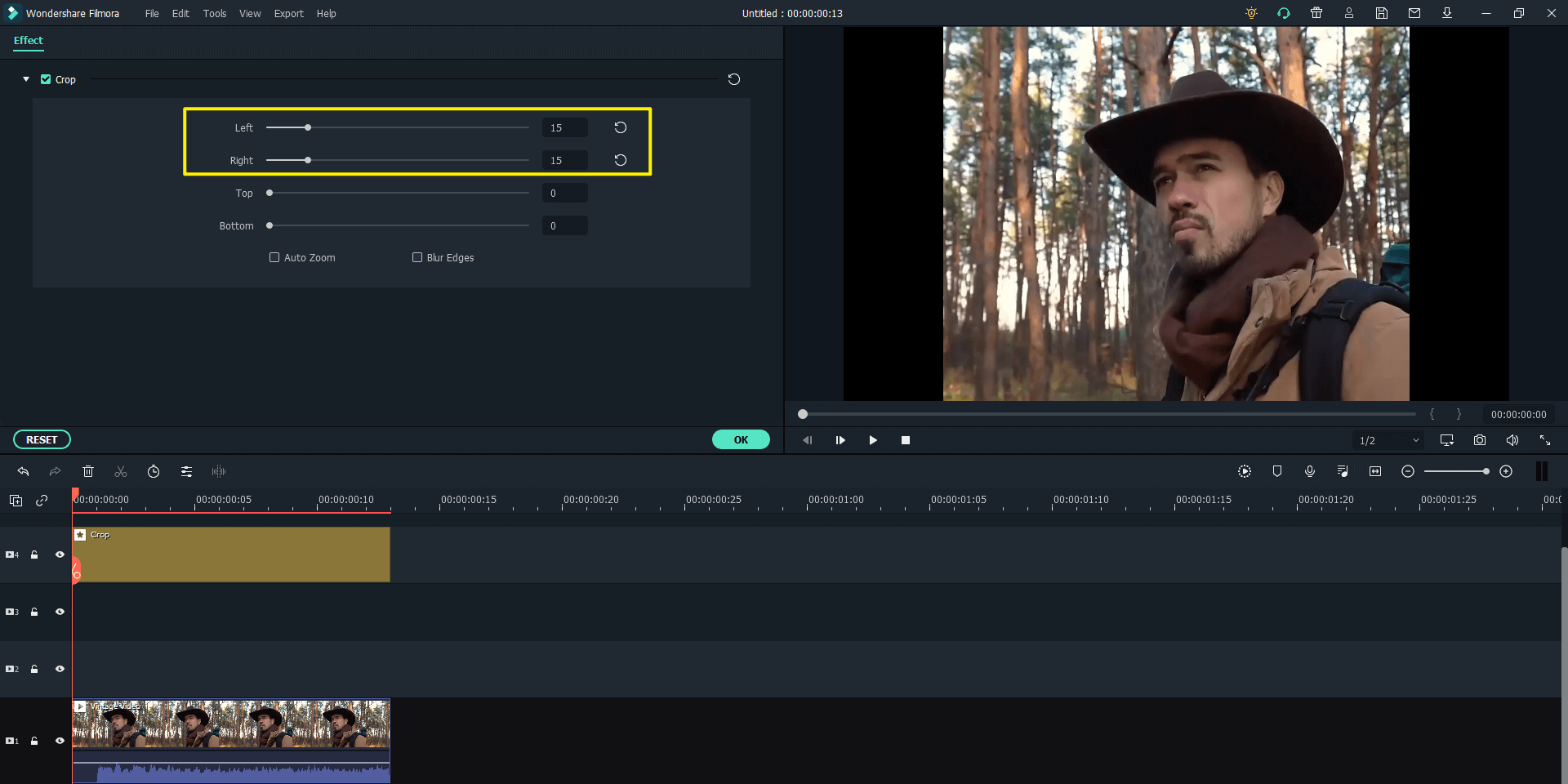 We can also change the position of the clip and reframe.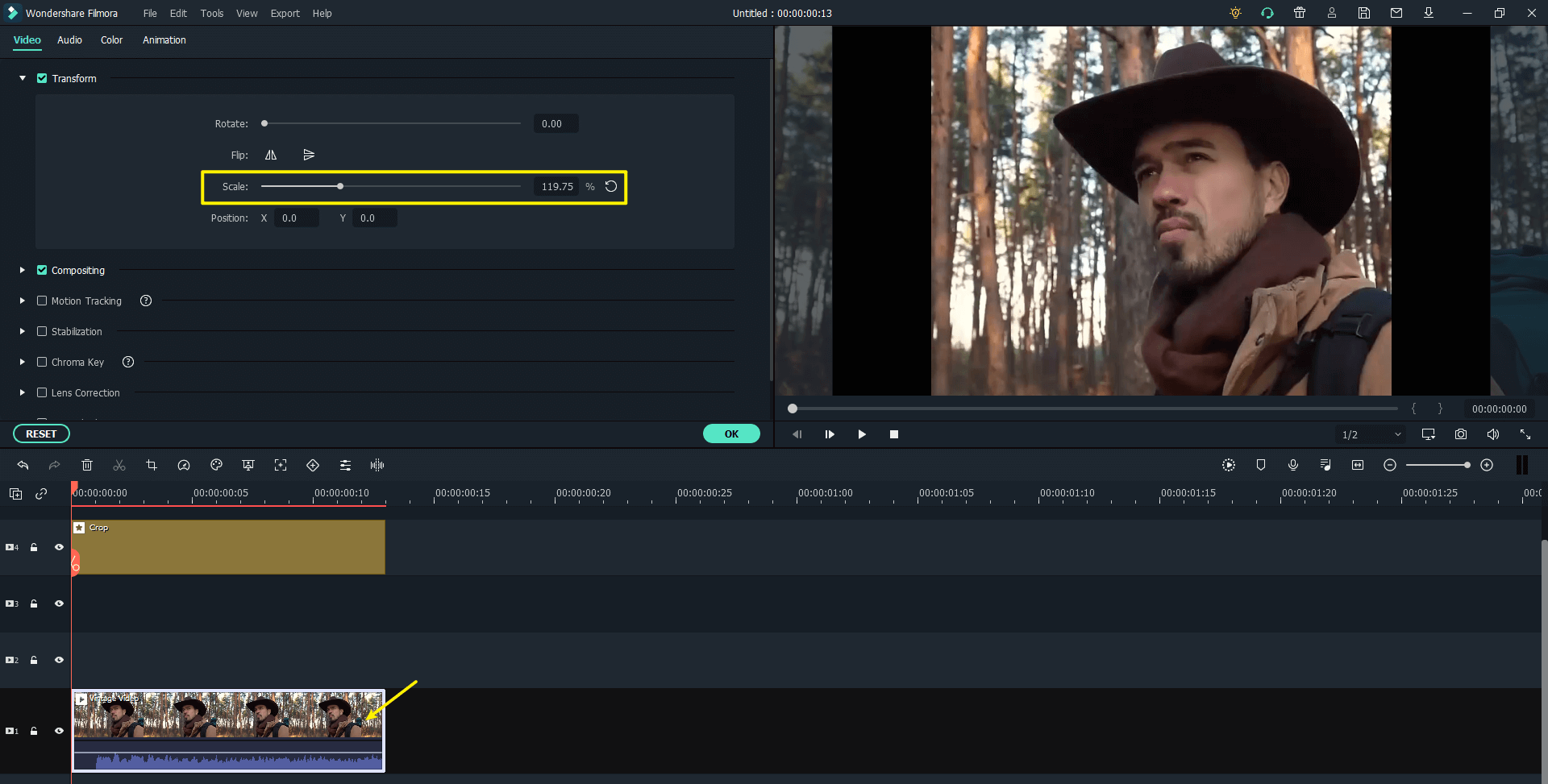 Step 3: Add Overlays
After adjusting it to the right aspect ratio. Now we can add filter/overlay to the clip. Drag and drop the "Silent Film" and "Dirty Film" effects to the timeline above the clip.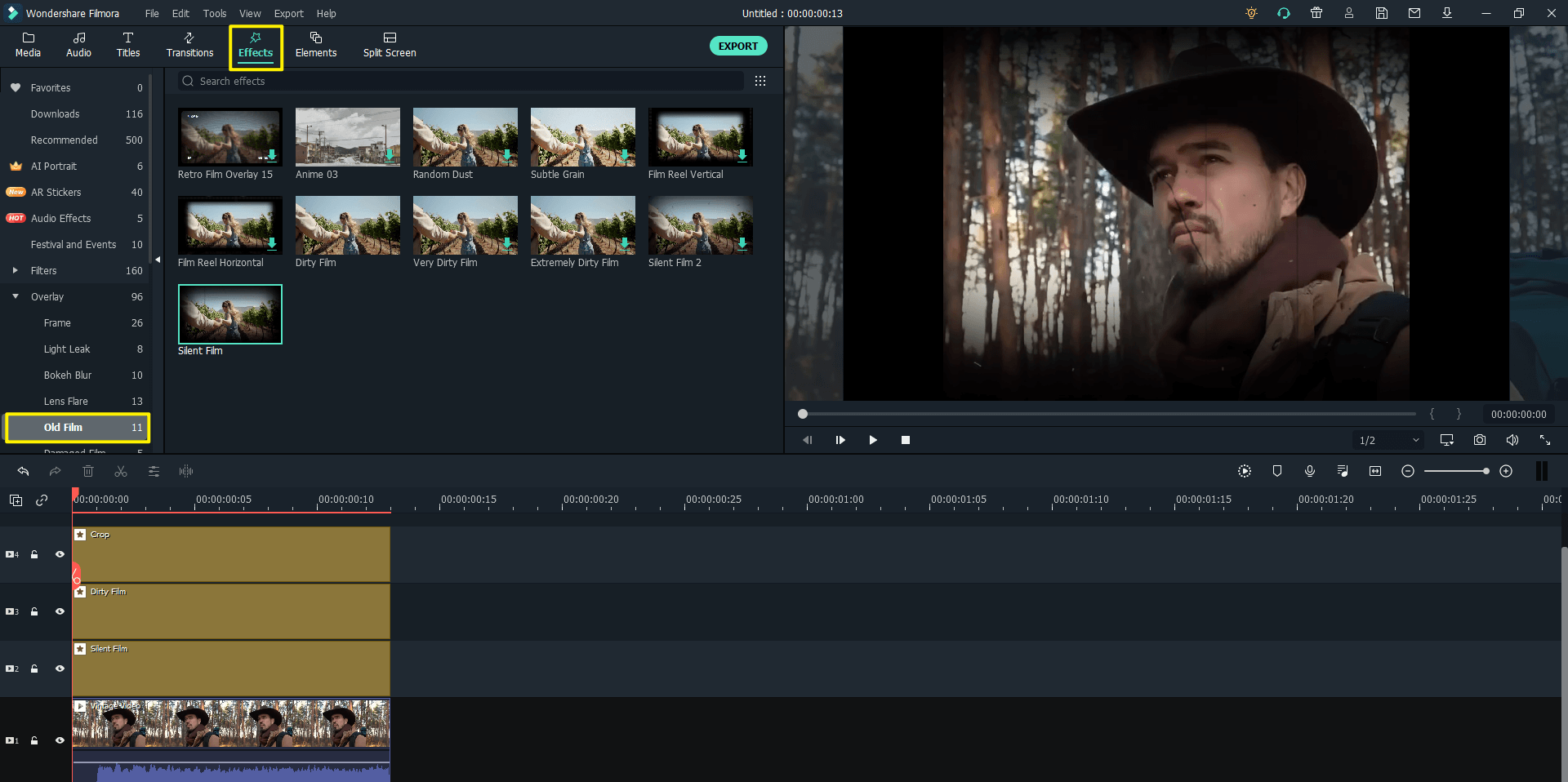 Tips:
If you want to create more interesting vintage/retro style effects, you can search for "vintage" in the search bar and lots of amazing effects will pop up! Here we choose the Vintage Movie Pack Overlay 3 and it bring out a Telescope shape view with black border. Just choose the one you like and use it to spice up your video!

Step 4: Apply Black & White Lut
Double click on your video clip on the timeline and access the editing option. Under the Color and 3D LUT tab, select B/W Film and press Ok. Congratulations! You have crossed the time limit by successfully!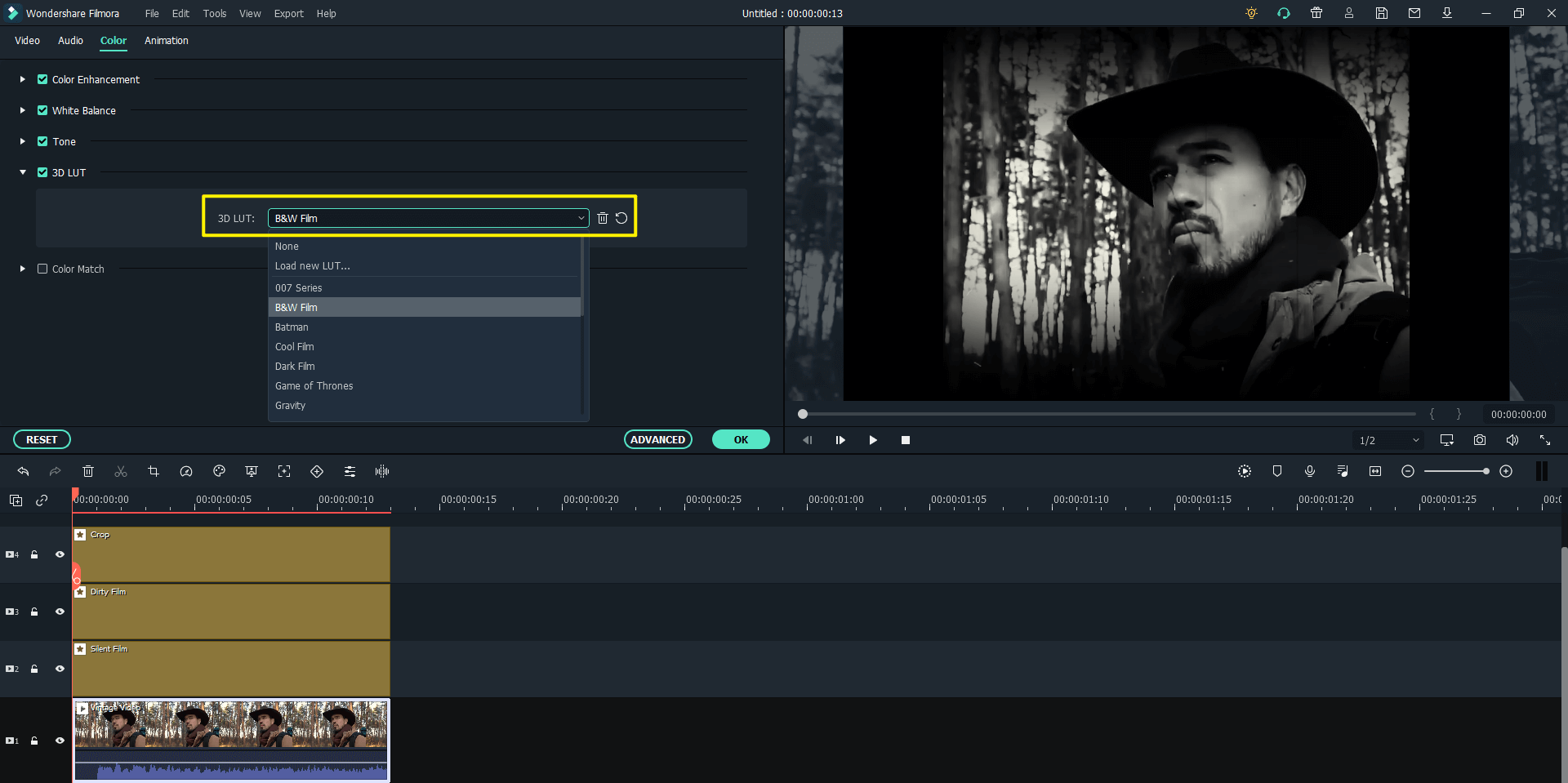 Step 5: Export the Silent Film Style Video
Now you can click the Export button to export the video you just created.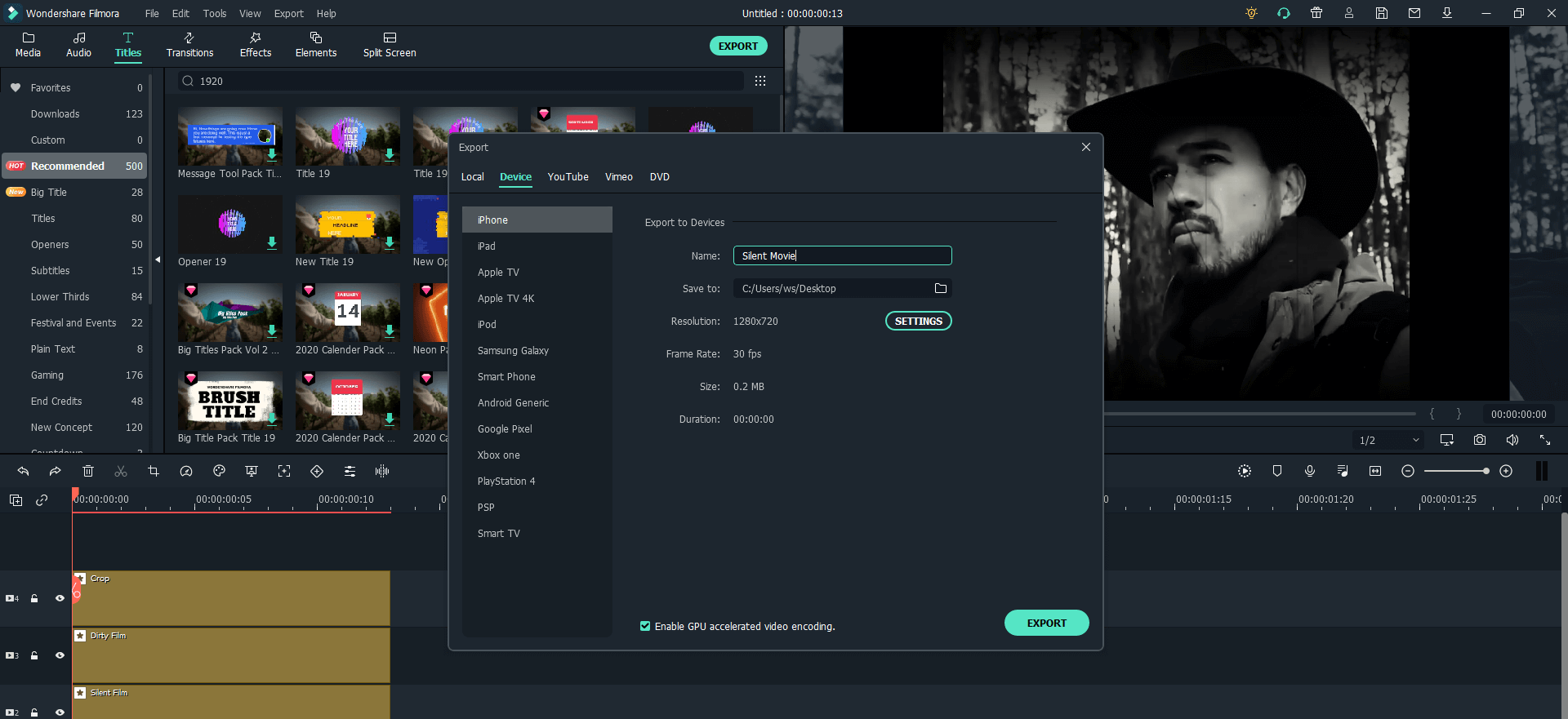 If you're interested in Filmora, watch the short clip below to learn more about its new amazing features. Then, start your journey of creating!
---
Part 2. What are the Five Most Important Things of Retro Effect?
Videos with retro effects have old-school vibes, and you must capture these videos accordingly. Here we are giving you expert tips based on practical experience. You might be wondering how to make video look vintage.
Before starting, keep in mind that you can add a vintage style to the vintage clips for editing, but you cannot change the video environment. Here we are enlisting the five most important tips that will help you create a retro look. Follow these tips and give your audience a feel of nostalgia with a vintage vibe, old TV effects, 80s style titles, and more!
#1. Keep the contrast low
As vintage cameras cannot contrast videos, lowering the contrast in the black and white video will help tremendously before editing. Moreover, you can use apps like VSCO for color grading to mimic the old camcorders you see from your mom's closet.
#2. Change the framerate
Start a new project in Filmora to adjust the desired framerate and resolution. It would help you that instead of importing your video with the original properties, you'll have to adjust the properties you want to apply when editing.
#3. Use Vintage Lenses
We recommend you use vintage lenses for chromatic aberration by distorting colors around the frame. Moreover, you may find different lenses as a vintage effect.
#4. Brighten up the Black Levels
Adding a lot of black points in the video is not an ideal approach for creating a retro vibe. The best option is to bring up your black levels just a little bit. You can map blacks to a dark gray instead of deep black. You can get this feeling by using the curves effect, and it depends on the selection of grading tools.
#5. Reduce Saturation Level
Old videos do not incorporate bright colors, so reducing the saturation levels is suitable to create a retro style. To achieve a vintage/retro look, don't lower down the saturation level insanely, keep it between 20%-30%.
---
Part 3. Conclusion
We hope this guide will help you a lot to add vintage style to videos. Once you have followed our steps, you'll admire our recommendation for vintage video editing software. Vintage is all about making things grand, and thus we hope you'll make your videos stunning as well. Read our post about the importance of vintage effect and add flair to the whole look of your videos.
---
Part 4. Frequently Asked Questions
1. What are the best free vintage video editing apps?
Free vintage editing apps are on their high, but which ones are the best? There are multiple applications you can use to add a retro vibe to your footage. The most popular free vintage video editing apps are Vintage Filter – 1957 Art, InShot, GlitchCam, 8mm Vintage Camera, and 1998 Cam – Vintage Camera. You can try any of these apps to give your videos a beautiful look of an old movie. The selection of a vintage video app depends upon what you want your final version to look like.
If you're interested in desktop software for vintage video editing, we recommend you, Filmora, to leave the time era. It is free to use, and you can download it in few clicks.
2. Where can I find free vintage footage?
There are multiple resources to find free old stock footage that you can use in your documentary or music videos. Some popular resources are The US National Archive, Internet Archive, The Public Domain Review, British Pathé Reuters, and Getty Images: Editorial and Archival Videos, and Wikimedia Commons. As these are public domains, you can get free vintage footage without copyright claims.
Once you have downloaded the free vintage footage, we recommend you free vintage editing software Filmora to add nostalgic feel to these footages.
3. What are the most famous silent films?
A silent film is a film with music having no synchronized dialogue. Silent films were on their high in 19s when films on a single reel started to produce. Charlie Chaplin, Mack Sennett, and Buster Keaton are some of the most famous silent films.
To create silent movies, you can use Filmora to add stunning vintage filters for videos without shelling out a single penny.