Either an assignment or a personal project, after you download a reasonable number of video files to use them for the completion of your task, you will probably end up with a lot of MKV files in your personal computer. With this also comes the need to merge MKV files into a single one in an easy and fast way.
Part 1. How to Merge MKV Files with Filmora Video Editor
There are a lot of ways to join MKV files, with numerous freeware being available for you, but we consider that Filmora Video Editor (or Filmora Video Editor for Mac) offers one of the fastest ways to do this as it is simple to use, efficient and does not alter the .MKV files' quality.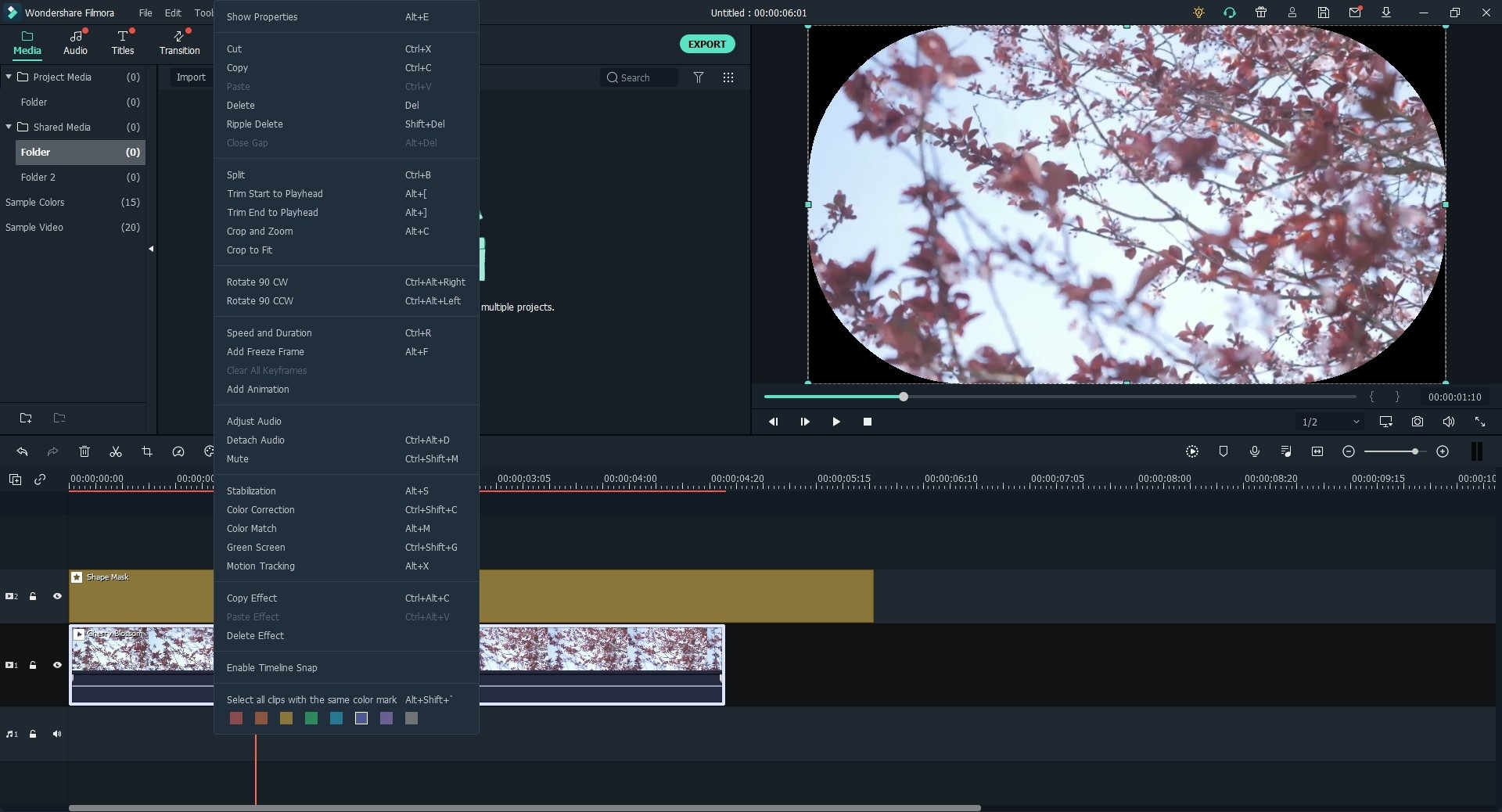 Key Feature of Filmora Video Editor:
Rotate, Trim, Split and Join Videos – When it comes to the actual video editing, the Filmora Video Editor offers all of the possible ways you can modify your video files, helping you in getting the frames you want, how you want them.
Effects and Transitions – Offers multitude of effects and transitions. So you can apply hundreds of effects to your video, as well as adding background audio track to the video.
Media Importation - Allows importing the most common files (mp4, MKE, VOB) and many others, as well as audio files and photos.
Media Merging – Offers to edit files as well as merging them, such as the merge of MKV files.
Steps to Merge MKV Files with Filmora Video Editor
Step 1: Install and launch the program
Downloading the Filmora Video Editor is just as simple as merging your MKV files. Simply click the Free Download button above to download and install it in your computer. then, launch it and select Full Feature Mode.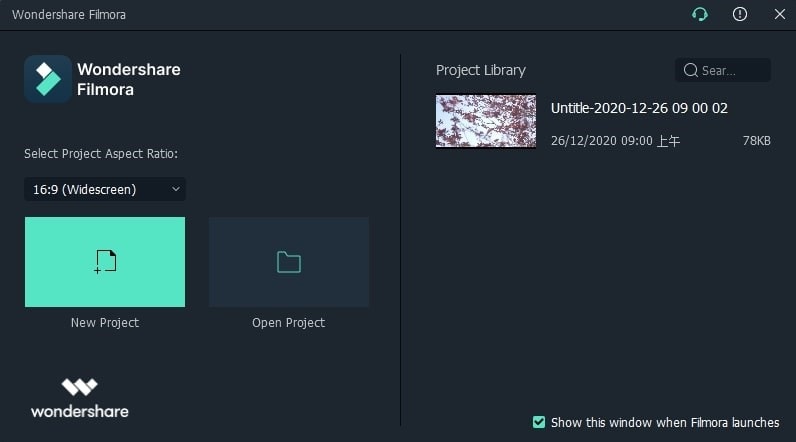 Step 2: Import MKV files to the program
For this step you can click the Import Media Files Here on the primary window of the program or just drag and drop the WMA videos from the Windows File Explorer into the program's User's Album.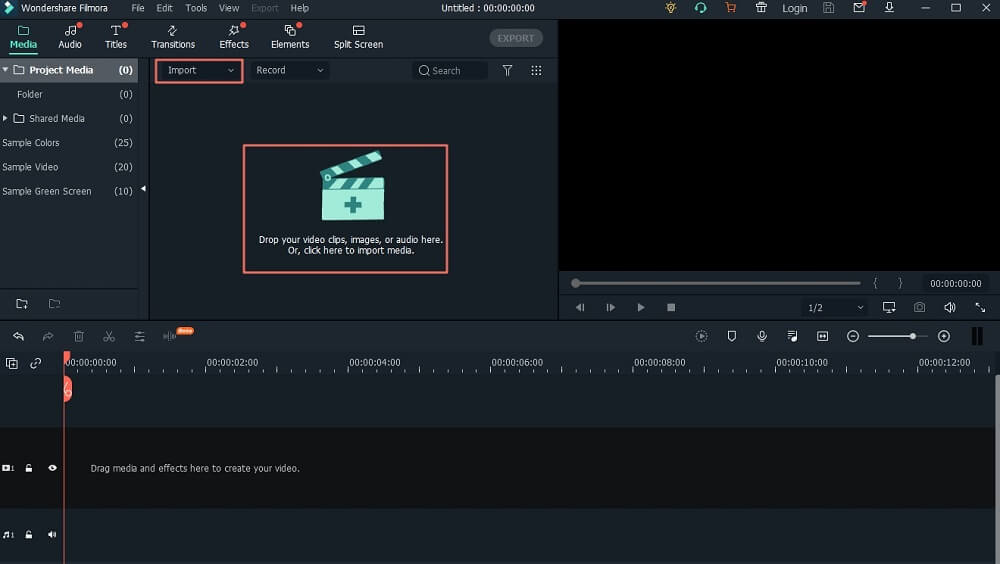 Step 3: Combine the MKV files
To combine MKV videos, all you have to do is drag and drop them from the User's Album to the video track on timeline. Now, all WKV videos will be joined together as one without any transition, though.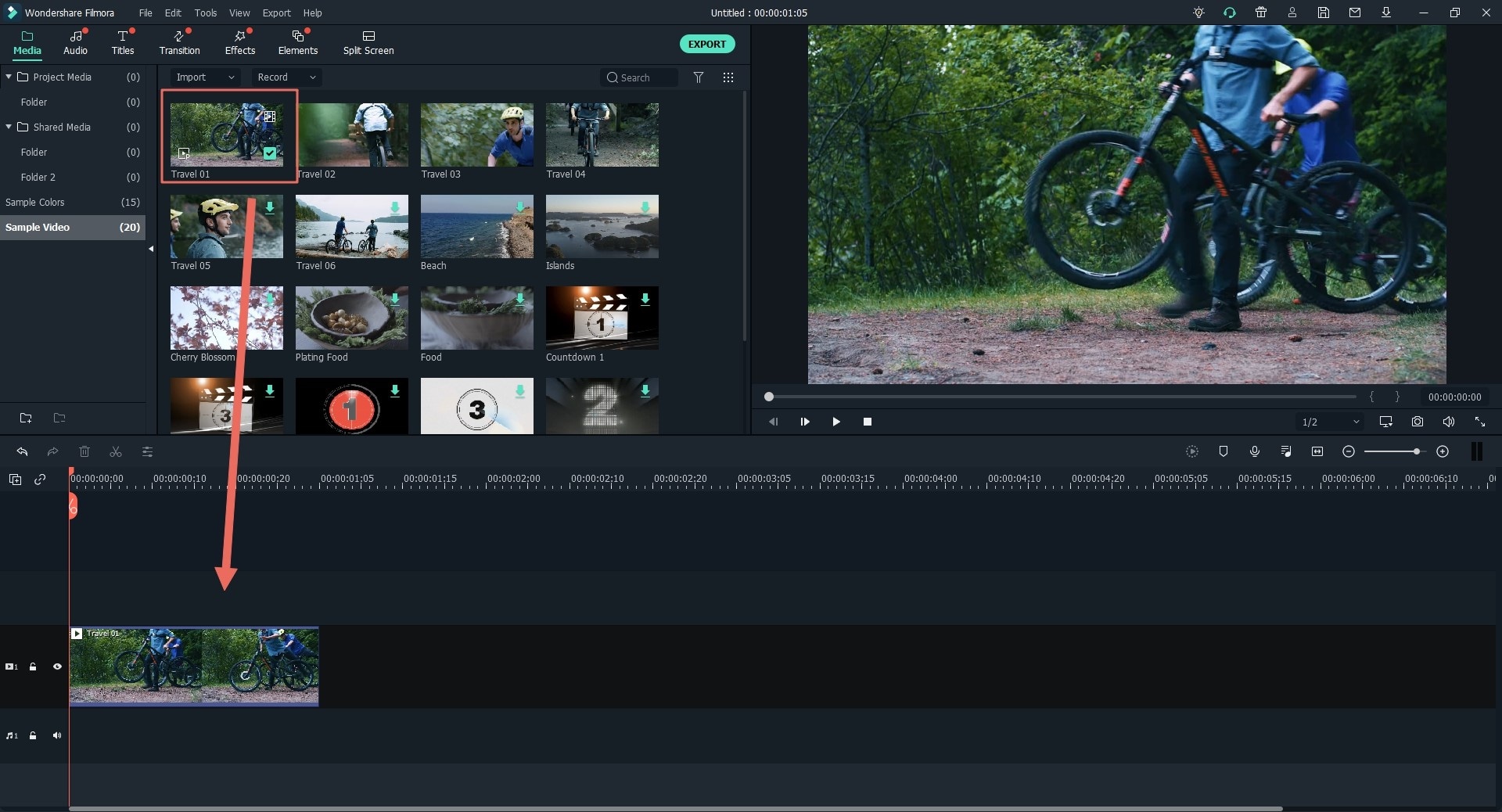 Step 4: Add transitions between MKV videos
Now, if wanted, add some transitions between your .MKV videos, in order to give substance to your final product.
This is an optional step in case you need some transitions of effects to your final project. In case you want to, all you got to do is access the Transition tab and drag the desired effect between the two clips you want to have this transition. You can also right click a certain transition, having the option to select Apply to All or Random to All thus randomizing the transitions between videos.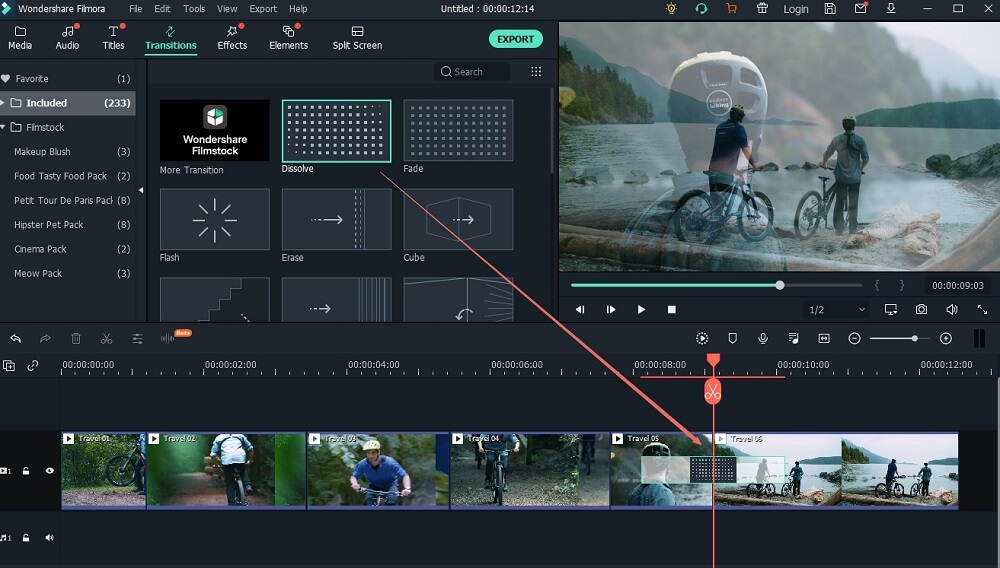 Step 5: Export the video file
Now you should preview the combined video, as one final product, and if you are happy with the result click the Export button so you can save more video clips to a single file. In the Format tab select your desired format and the output device.
And done, your MKV files have been merged with the help of this powerful MKV joiner.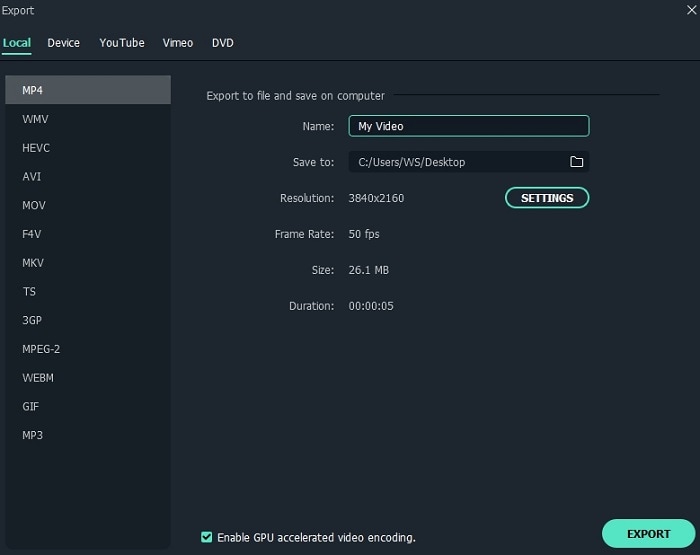 ---
Part 2. Top 5 Free MKV Joiner to Merge MKV for Free
#1. Weeny Free Video Joiner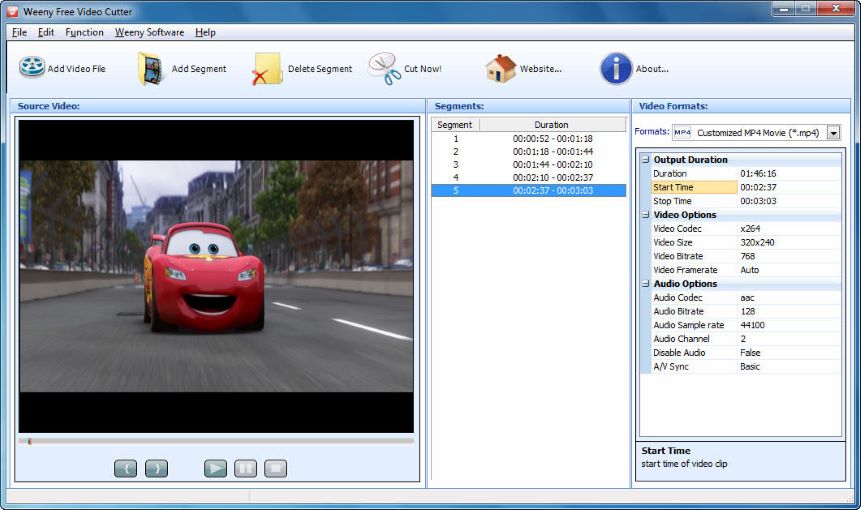 The Weeny Video Joiner is a very easy to use software, allowing you to combine a certain number of videos into another large one, with ease because of the user-friendly interface. It supports a wide range of video formats as AVI, MPG, VOB, MP4 when it comes to importing, and can convert the final video to AVI, MPG, MP4, FLV or WMV file format.
Pros:
• Extremely easy to use.
• User-Friendly Interface.
• Free Preview of the Videos.
Cros:
• For what it's supposed to do, no cons.
Learn more >>
---
#2. Format Factory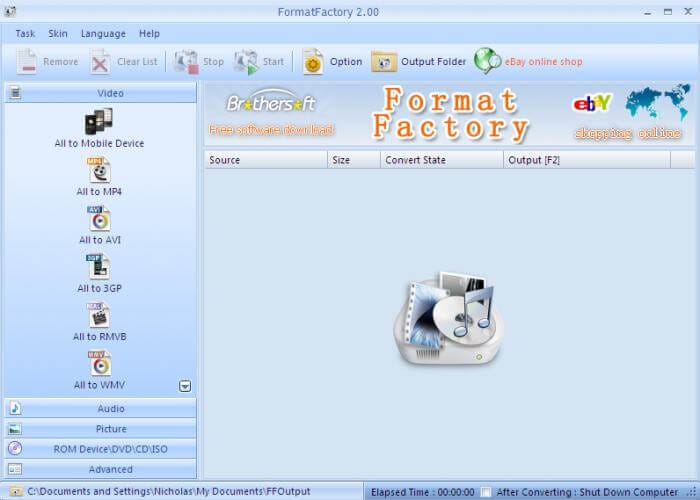 The Format Factory video joiner works for both Mac and Windows and not only a video joiner but a converter as well. Joining and cutting videos gets much easier as it has a built-in video editing feature. It is a great choice when it comes to merging and also cutting videos.
Pros:
• Compatible with a wide range of video formats, including .MKV.
Cros:
• It is not quite user-friendly for the beginners.
Learn more >>
---
#3. Media Join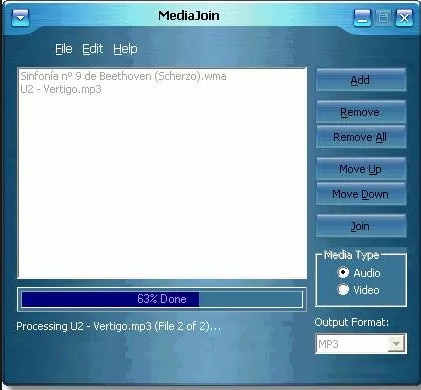 The Media Join software lets you merge the most known video and audio formats into a single, larger on. It supports formats such as MPEG-1, MPEG-2, WMV, MP3, WMA and many others. Quite outstanding is the ease with which you can merge the files, as you just have to import them, choose the output device and format and simply click "Join" – changing the bit rate, frame rate and size is also part of the software's features.
Pros:
• Supports audio and video files.
Cros:
• It is not fully supported on Windows 7 and Vista.
Learn more >>
---
#4. Free Video Joiner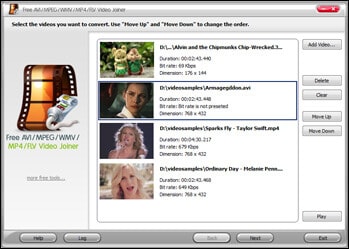 Free Video Joiner is a quite popular video joiner free software, and can very easy merge various video files, as .MKV, and output the final project to AVI, MOV, MP4, WMV and many other. It has a very friendly user interface, a clean look, being as intuitive as it can get, you just have to click and import, choose the output directory and video format and begin the merging process.
Pros:
• Fast Merge without Quality Loss of the videos.
• User-friendly, easy to use with Quick Performance,
• Supports a wide range of video formats, including .MKV.
Cros:
• You can't preview the merged video.
Learn more >>
---
#5. Movica Video Joiner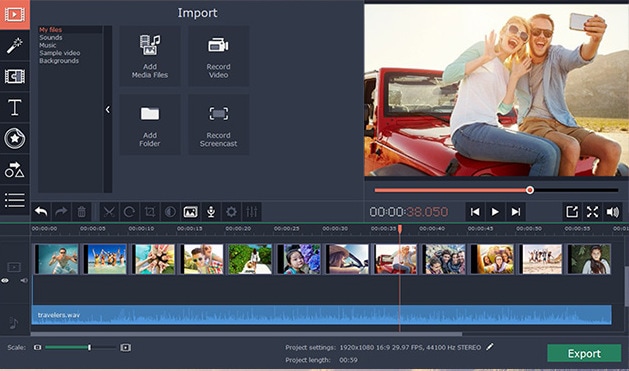 The Movica Video Joiner is a fast working free software, with amazing video joining and merging effects. You can also split files if you need to make some changes and merge them back together.
Pros:
• Support Keyboard Shortcuts.
• Supports Video Cutting and Trimming.
Cros:
• Windows Media Player is required.
• Quite Clunky Interface.
Learn more >>
---
Conclusion
Using Filmora Video Editor as MKV joiner is the best solution to deal with incompatibility challenges associated with MKV files. It has a simple and intuitive interface that is easy to navigate.