- How do you split a video?
- How do I split AVI filles into parts?
- How to combine videos for Instagram, YouTube, etc.?
Splitting and joining videos isn't easy but you may find the need at various times. In such cases, it is always handy to know of video splitter and joiner software. With the right use of this software, you will be able to play with the videos and trim and join them the way you like.
In short: This article will pick up top 10 video splitter and joiner free software for video editing with ease. If you're looking for a reliable video splitter and joiner (like me), you'll love this top list.
Now, let's get started.
Filmora Video Editor - Best Video Splitter and Merger You Can't Miss
Filmora Video Editor is by far the best video editor that you can use to split and join video in easy way. It works on both Mac and Windows and has excellent powerful editing features which help you in making the finest videos. You can edit and even export videos at resolutions of up to 4k and also remove the unwanted noise from the videos too. It also comes with advanced features like audio mixer which helps you play with the different audio in track.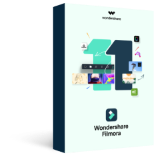 Best video editing software for beginner and semi-professional, that comes with powerful editing skills like trimming, splitting, rotating, editing, etc.
Advanced video effects like green screen, PIP, audio mixer, etc. can also be found and applied to your video within few clicks.
500+ free special video effects to customize and create an awesome movie by yourself.
1000+ standalone effects downloading resources to make videos in all kinds of styles.
Export videos to Chromebooks compatible format with 1 simple click.
Now, let's check the detailed steps of splitting and combining videos with Filmora Video Editor as follows. To help you quick start, here is a video tutorial for your reference:
Step 1. Install Filmora Video Editor
Download Filmora Video Editor on your computer. The software is compatible with Windows 10/8/7/XP/Vista. After that, you can then install the software and launch it. (If you're using a Mac OS, then just download the Mac version on your computer.)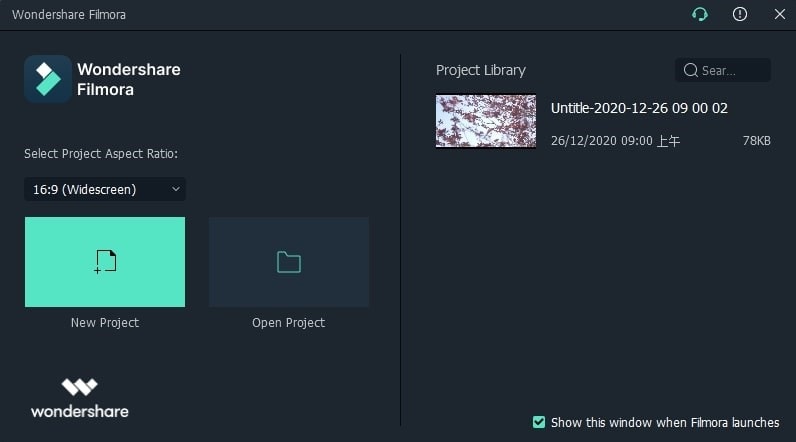 Step 2. Import the Video
What you need to do next is to upload the video to the program ready for editing. To do so, click on "Import" button and choose "Import Media Files" option. From there, you can select the video and then open it with the program.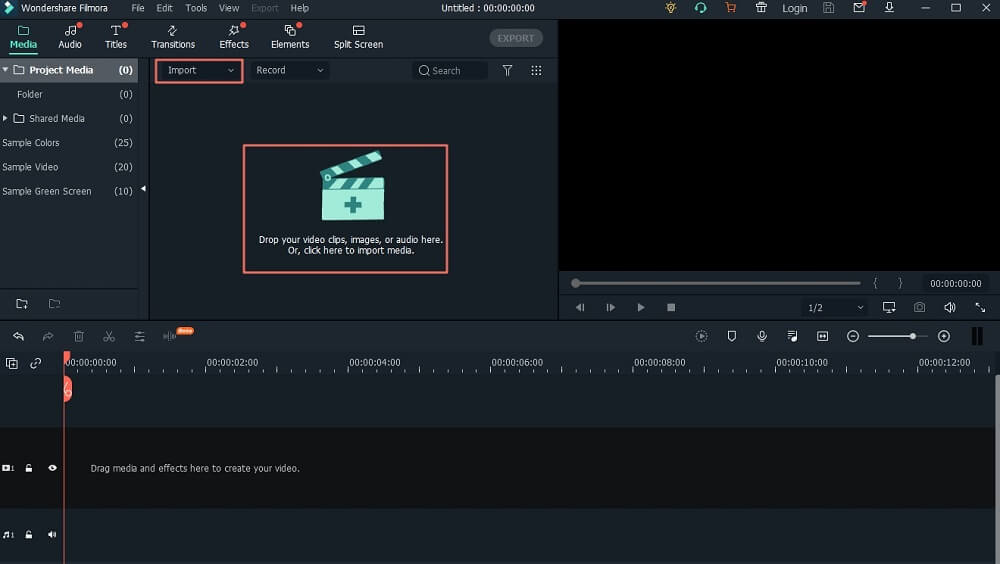 Step 3. Split or Combine Video As You Like
- Split A Large Video File into Clips
The uploaded video will appear at the top window of the program. You can then drag it to the timeline to begin splitting. Now, position the cursor on the video on the part that you want to split it. After that, double click on the video and click on "Split" and you will see the action immediately. Alternatively, you can split the video by clicking on the scissors button on the tool bar or clicking "Control" option.
After that you can click on the part that you want to eliminate and click on "Delete" button. You will then remain with the desired part.
Learn how to split videos in other ways >>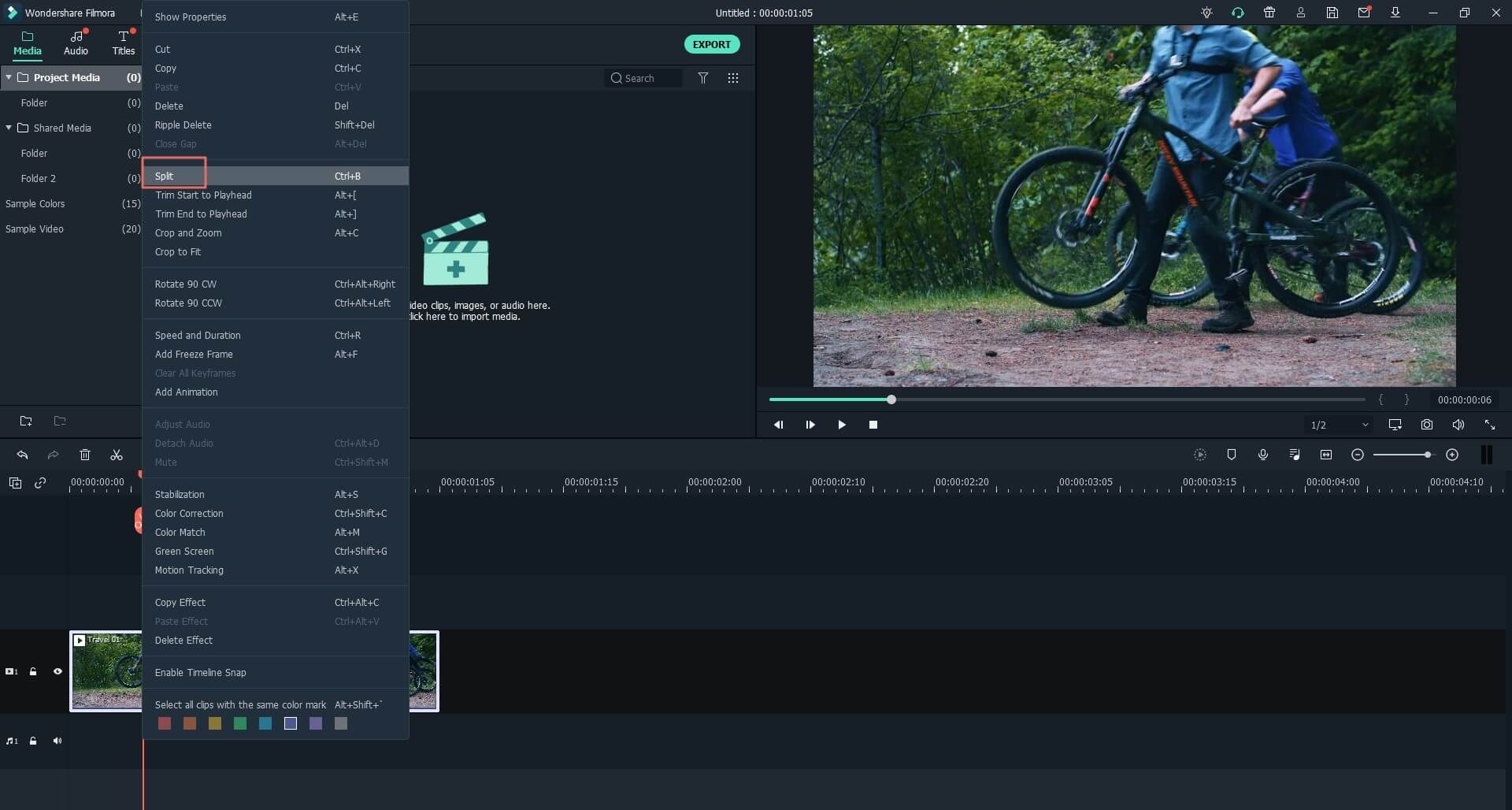 - Merge Multiple Video Clips into One
If you wish to combine videos, then you need to drag and drop all video clips into the Timeline. Then make sure these video clips are placed in the right order.
Also, if you want to make advanced editings, such as blur faces in Video; create, add beep sound in video, Filmora can be efficient and useful as well.
Step 4. Export Video
You can then click on "Export" to save the video that you have splitted or merged. Choose the output format, name your file properly and export it to your local storage.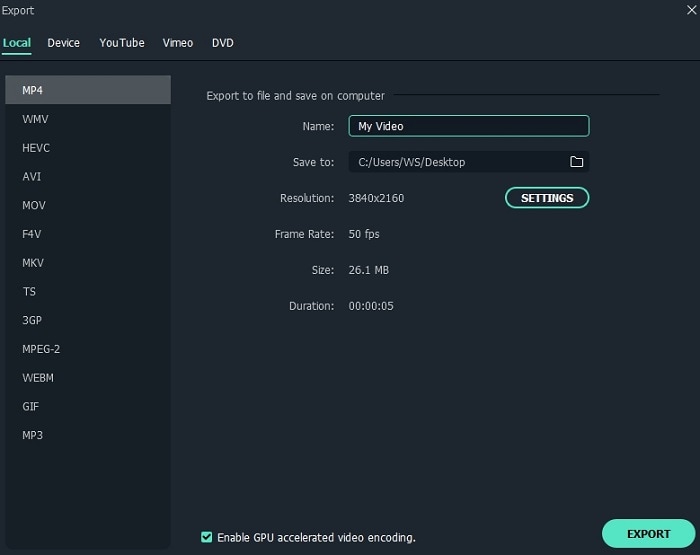 ---
Part 2: 10 Advanced Video Cutter and Joiner for Mac & Windows
Below are 9 different video splitter and joiner for your reference. You can go through its key features, pros and cons, them compare them with Filmora Video Editor as you like. Or if you're not satisfied with the info in this post, you can also read another post to learn more info about the best video cutter software.
#1. mediAvatar Video Editor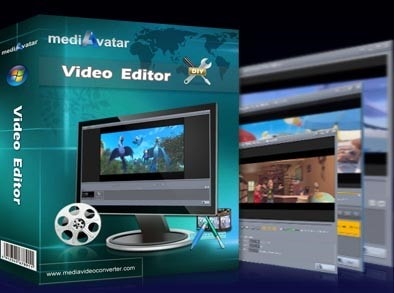 The mediAvatar Video Editor player combines the video cutter, splitter, and joiner functions together, and performs well in video editing. It allows you to split the video into segments, cut video segments and combine video segments together, thereby supporting most popular video formats, including AVI, MPEG, WMV, MP4, FLV, MKV, /MPEG -4, DivX, XviD, MOV, RM, etc. In addition, it can not only edit the video but also convert the video to another format as needed. And its price is $40.91, which is a relatively comprehensive video splitter and joiner.
Pros:
Cut any video clips from the source file to output them separately or merge them.
A source can be split into several sources according to a given duration or file size.
Cons:
Relatively high price compared to other competitors.
Click to buy and learn more >>
---
#2. SolveigMM Video Splitter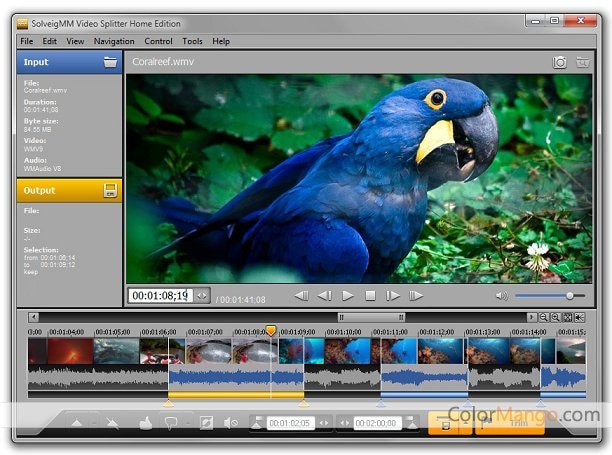 SolveigMM video splitter joiner software is excellent choice for all those who are looking to split and join different videos. It works really fast for both audio and video and gives a great output as well.
Pros:
It retains nearly 99 percent of the input in the original manner.
Lossless editing of both video and audio files.
You can cut different videos and audios seamlessly.
There are two different editing modes.
There are begin and end markers for easy fragmentation of videos
Cons:
It might take some time to get used to this interface.
It is not free to use and some people believe that the cost is too much in comparison of the features offered.
Learn more >>
---
#3. Movavi Split Movie for Mac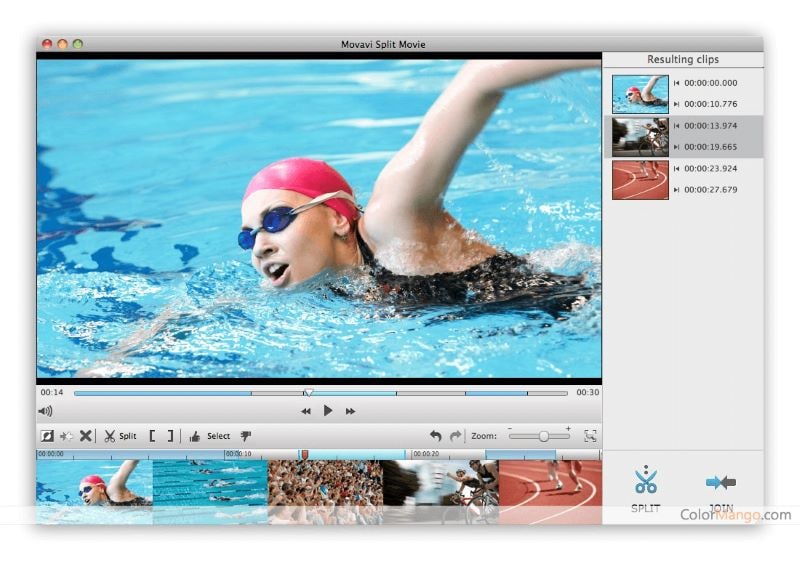 If you are looking for a trimmer especially for your Mac, Movavi split movie for Mac is definitely the right software to opt for. It comes in a lot of different languages and this includes English, Deutsch, François, Spanish, Russian and Italian.
Pros:
It offers basic video editing features.
It helps in splitting MP4, AVI and even other video formats easily.
It processes the video file without re-encoding and you can also preserve the original quality of the video.
The process of trimming videos is almost 20% faster.
You can upload the videos in almost any format as more than a dozen formats are supported.
It acts both as a trimmer and a merger as o8u can merge different segments into a single clip.
Cons:
Buying the product will entail significant amount of expense.
You will need to spend some time to get familiar with the whole interface and the features.
Learn more >>
---
#4. Free Video Cutter Joiner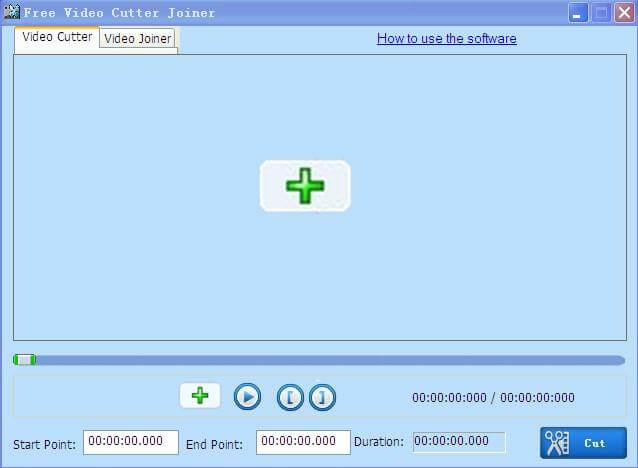 This is an excellent free video splitter and joiner which helps you split and join videos just the way you want. It helps in trimming large video files into smaller ones which can be easily uploaded, stored and shared.
Pros:
It support multiple audio and video formats.
It can join videos of different formats.
It offers lossless video cutting.
The speed with which video is trimmed is quite fast.
Cons:
It lacks powerful editing features.
It come with basic functionalities of trim and join.
---
#5. Winx Video Converter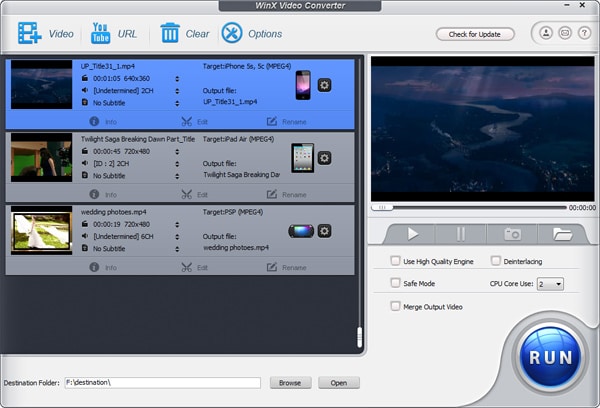 Winx Video Converter is a great choice for all those who want to convert their videos into different formats and do it at lightning speed. This software mainly works as a converter and is free of adware.
Pros:
It contains no adware.
You can convert both the videos stored on your PC or even the ones present online into different formats.
You can save YouTube videos.
It helps in editing the HD videos too. You can grab videos and music in batches from too many social networking sites.
Cons:
Though it offers the option of trim and join, it is more of a converter than an editor.
The interface could be simpler.
Learn more >>
---
#6. MP4 Tools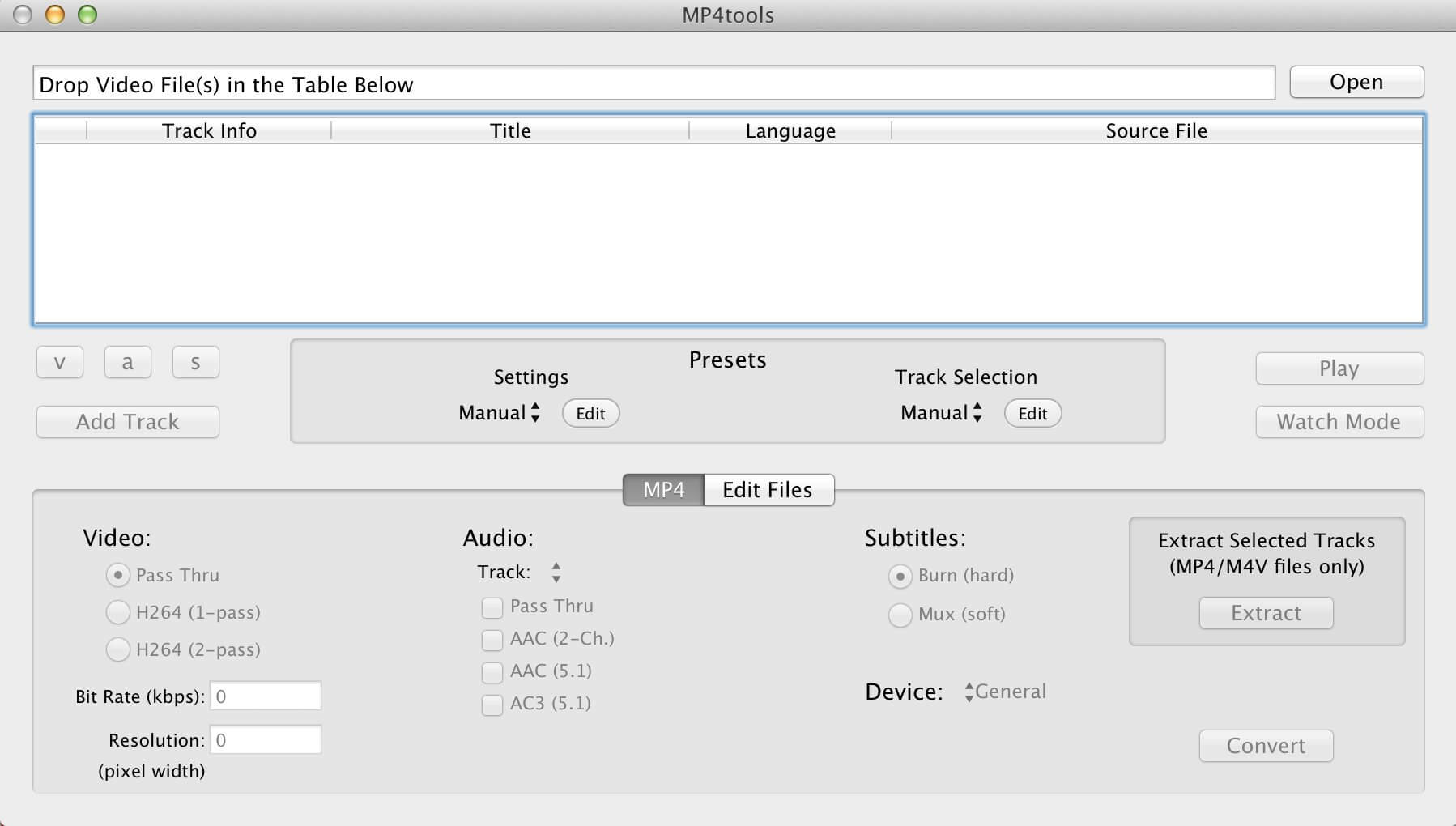 MP4 Tools is a part of the VIDEO toolbox suite of Applications which was mainly created for editing MP4 videos. This free video splitter and joiner offers one of the best graphical interface for processing different kinds of video files.
Pros:
It supports multiple video formats
You do not need to encode the video or the audio track and the conversion is seamless.
It can also convert surround sound audio as well.
It offer lossless conversion.
You can do batch conversions too.
Cons:
The features can sometime be too technical for a layman to understand.
It is more of a video editor mainly.
Learn more >>
---
#7. Avidemux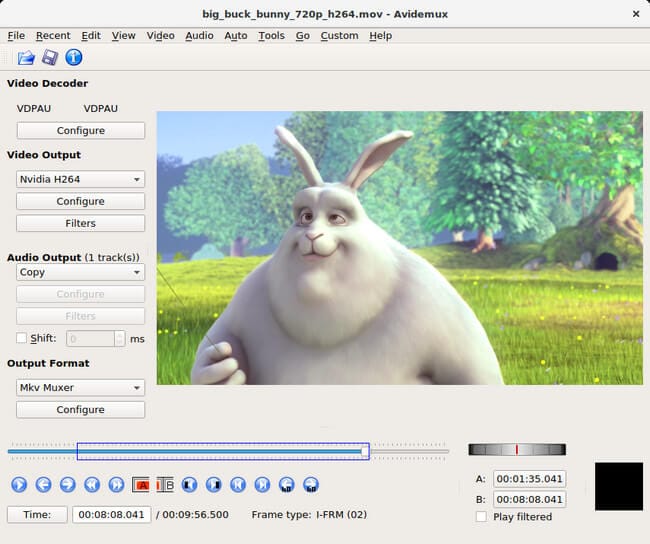 Avidemux is essentially a free video splitter joiner whose main role is to cut, filter and encode parts in video. It comes with support for multiple video files and you can also automate the tasks in different projects too.
Pros:
It is available for different OS including Linux.
It does has some powerful scripting features.
It supports a lot of different formats.
Cons:
It offers simple editing features.
You cannot create compelling edited videos with this software.
It has limited use.
Learn more >>
---
#8. Machete Video Editor Lite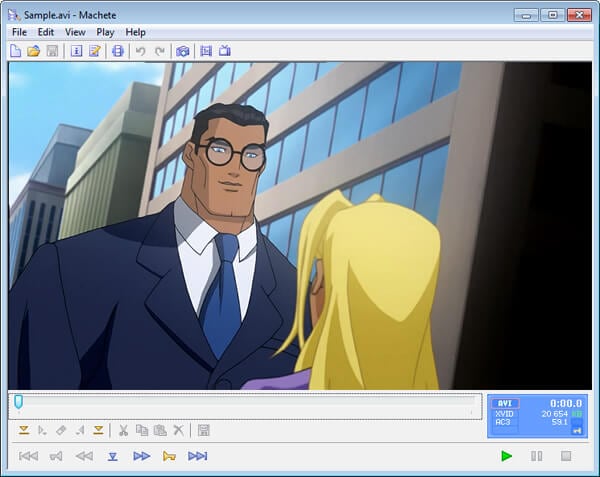 The Machete Video Editor Lite is a free version of the main software which is Machete. The lite edition mainly works only to slice and join the videos and it gives you the option of freeing the unwanted parts of the video and even mixes and joins different individual ones as well.
Pros:
The software can also help in retrieving audio tracks from the video files.
It is free to use and serves the basic trimming and joining needs.
It offers lossless editing of videos.
It has a remarkable ease of use.
Cons:
The lite version supports a limited number of videos formats.
The lite version offers extremely basic features.
Learn more >>
---
#9. Format Factory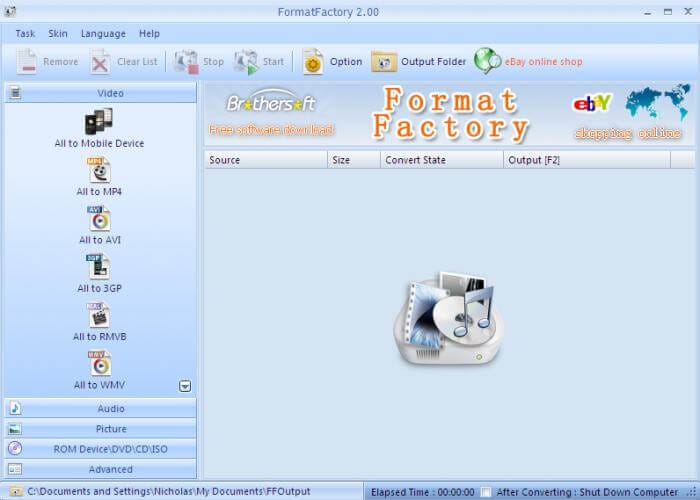 It is mainly a multi-functional converter which has the ability to covert a lot of different video formats. It gives you a lot of options as far as the final output format is concerned. You can also extract content of a CD or a DVD to your PC.
Pros:
It comes with the ease of merging and splitting videos.
The interface is smooth and guides you with the different features.
It comes in 62 different languages.
It also has a mobile version.
It also has the option of batch conversion.
Cons:
It lacks advanced editing features.
It is mostly a basic tool for beginners who want to learn how to edit videos.
Learn more >>
---
#10. Freemake Video Converter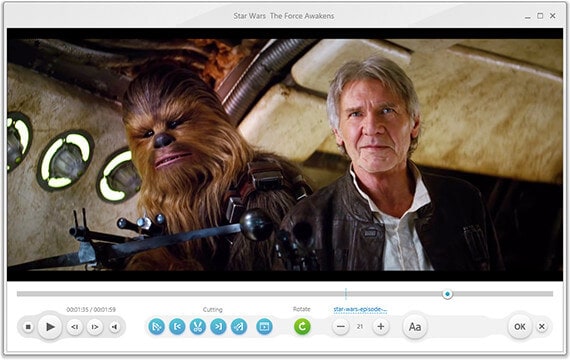 Freemake Video Converter comes with the option of converting as many as 500+ formats of videos. This video splitter and joiner is absolutely free to use and has no limited lite version. You also have the option to download visuals from YouTube and other social networking sites. Any device which supports media playback can be used for transforming the clips.
Pros:
It is a powerful software with a lot of features.
It is known for supporting the widest number of formats.
You can convert 4k and full HD online.
It aids in lossless conversion of videos.
You can cut, join and even rotate clips.
Cons:
The interface can take some time getting used to it.
Too many options can sometimes be overwhelming.
Learn more >>
---
Part 3: Conclusionon How to Pick Up A Proper Video Splitter and Joiner?
These are ten of the best video editors that you could use as the video spliiter and merger, which one do you like best?
If you have no idea about how to pick up the right one, you can try to test the above programs from the below aspects:
- Functions: You can overview the program you're interested in and check all detailed features, pros and cons one by one. And confirm whether the tool support the function you need.
- Supported formats: Since video always comes in various formats, so you need to check the supported importing and exported formats. The more, the better.
- Stability: Check the selected program's reputation on the Internet, and the user's feedback. It'll help you collect the real info and stability about the tool.
- Price: Be sure you need a freeware or paid software, and check whether the price is affordable according to your own needs.
Still have no ideal? Then I suggest you to take a free trial on the Filmora Video Editor and I believe you'll never regret your choice.
For more info about the best video editing software for Windows 10/8/7, you can check the link.