Editing your MP3 file online is nowadays becoming much easier than expected. However, lack of the relevant knowledge concerning online MP3 editor may take you from a rock to a hard place.
Fortunately, there are several functional MP3 online editors on the internet, and in this article, I have summarized and picked up the top 10 free MP3 Editor online software for your reference.
You can compare them, pick up one to help you cut, trim and edit MP3 files when you needed.
The advanced?
In addition to the 10 free & reliable online MP3 editors, a professional desktop editing software is also introduced to all of you. With it, you can trim, mix and edit MP3 songs no matter you're online or offline.
Now, let's start our MP3 editing journey from the online tools.
---
Part 1: Filmora Video Editor - Trim, Mix and Edit A MP3 File Easily
Filmora Video Editor is arguably one of the best MP3 editor tool that can perfectly handle your MP3 editing in a fast, simple, and reliable manner. The tool is equipped with relevant useful features that helps to make the entire editing process simply experience to remember.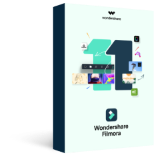 It offers an array of audio editing options like copy, cut, paste, split, merge, and conversion of MP3 files and several other audio files.
There is support for addition of effects specifically to enhance the quality and appearance of your file. This include, pitch, amplification, and fade among others.
With this program, you can transform your file with more than 300 stylish effects which include Text and Styles, Overlays and Filters, Music Library, and Transitions and Elements among others.
It has advance editing tools such as background blur, video stabilizer, split screen, 3D lut, green screen, screen recorder and much more.
The program supports a wide range of file formats including AIF, FLAC, APE, CUE, OGG, WAV, MKA, M4V, M4A, MPA, MP2, MP3, RA, and WMA among others.
[Step-by-Step Guide] How to Edit MP3 using Filmora Video Editor?
Step 1. Import the MP3 Files
Launch the Filmora Video Editor and choose "New Project" to open a video editing panel. Click "Import" on the primary interface to load MP3 files from your local save location to the "User's Album".
Alternatively, you can just drag and drop the respective MP3 files on the same User's Album. Once done, drag these files from the album to the Timeline at the bottom of the same window.
Notice if you want to merge several files, just drag them together and don't put one on the other unless you want to split.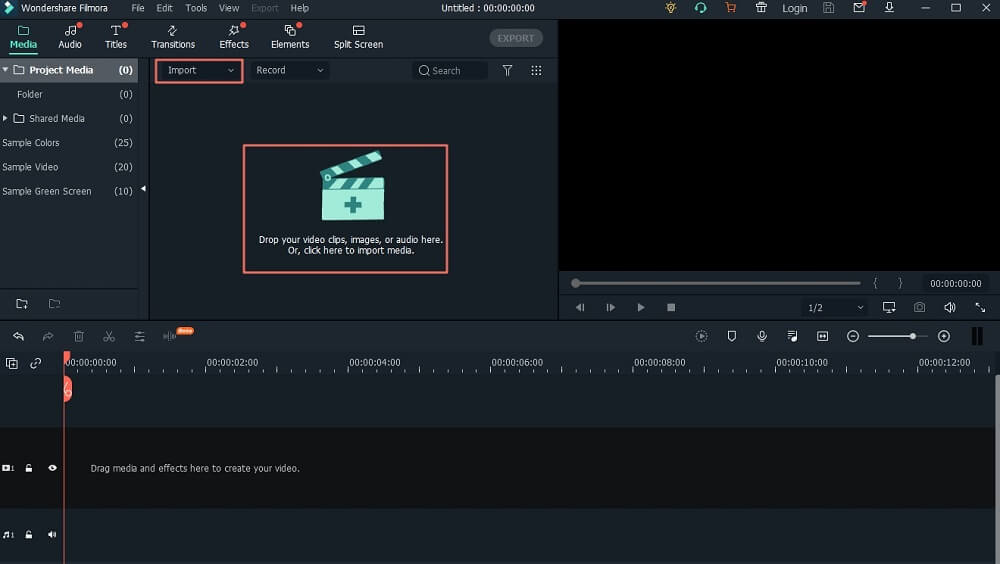 Step 2. Edit MP3
Choose the audio clip to edit on the Timeline and tap "Edit" button to display the editing panel. Here, you can adjust the speed, volume, pitch as well as addition of effects like fade in and fade out.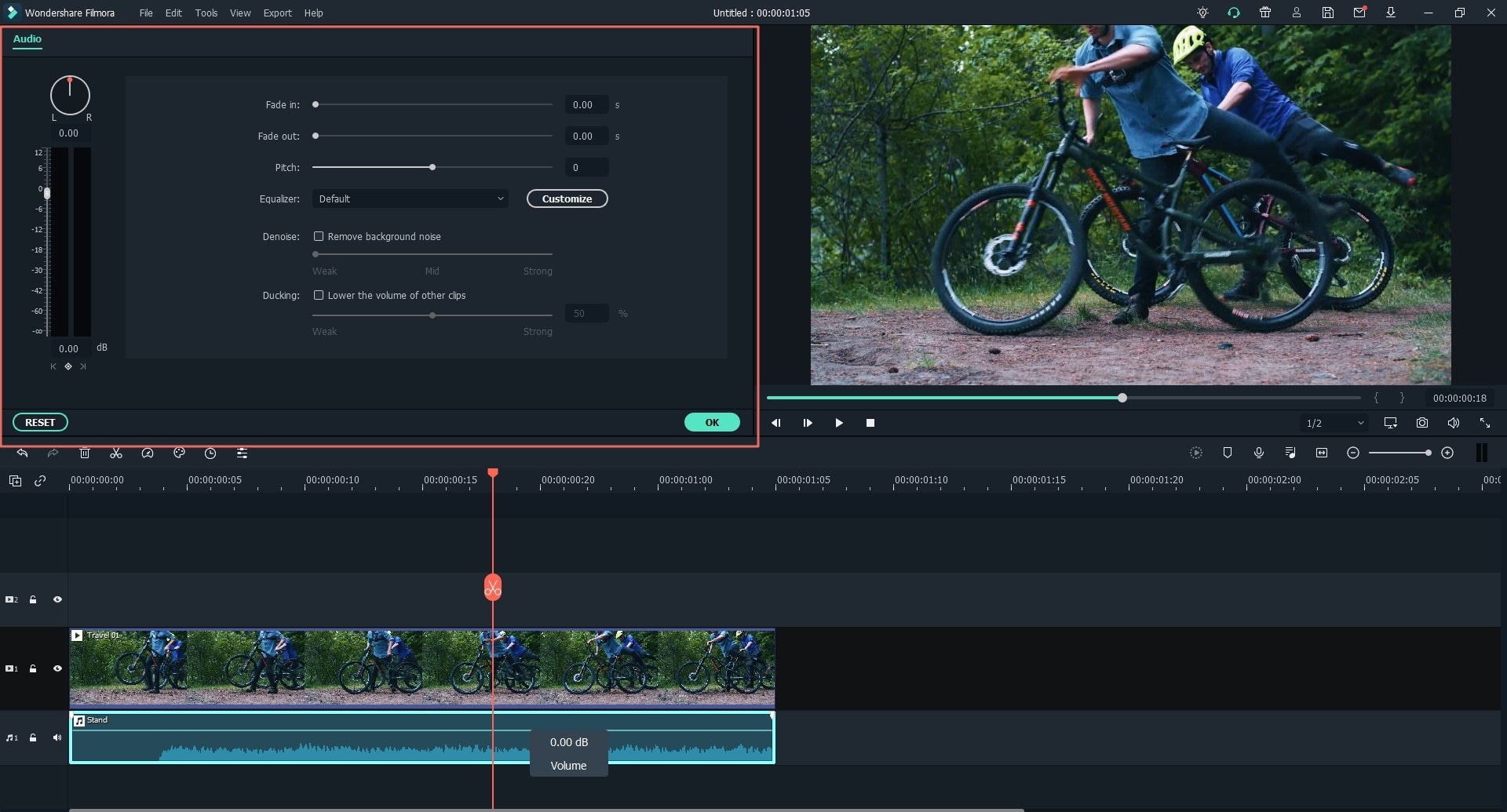 - Click the audio clip and mouser over until the double arrow displays then drag it to any length of your choice to trim the audio.
- To split the mp3 clip, just click it and drag the top of the red Time indicator to a position of your choice then finally hit the scissor button. To get rid of the unwanted parts, right click and choose the "Delete" option.
What's more, you can also spice up your audio by adding beep sound, slowing down songs to your needed speed, etc.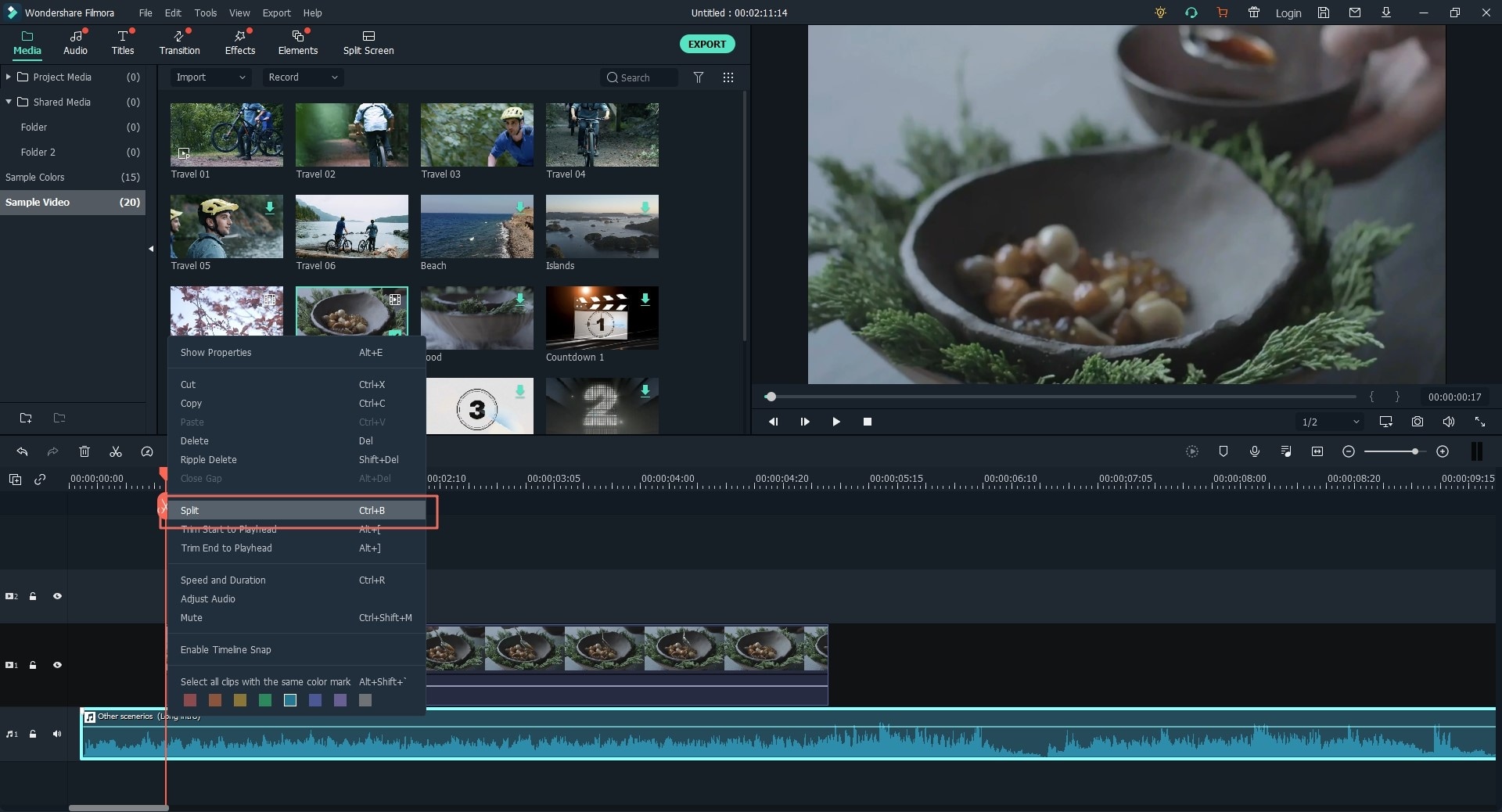 Step 3. Export the New File
Once satisfied with the editing task, click "Export" button, choose the output format and save it. You can then obtain your output file from the chosen folder.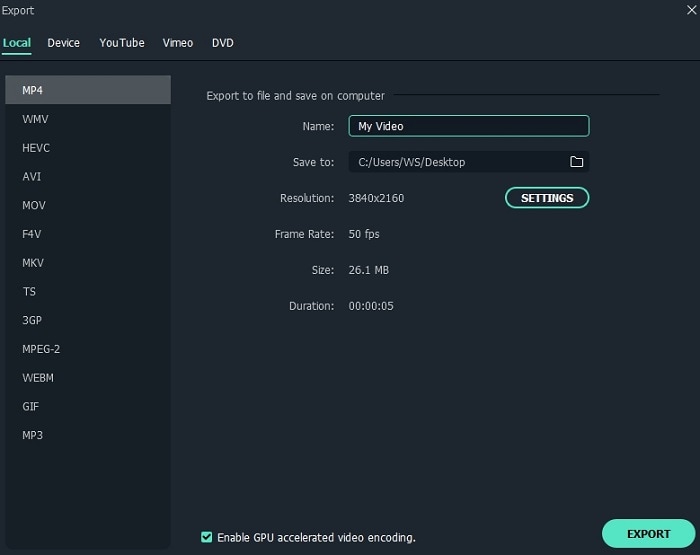 ---
Part 2: 10 Recommended Advanced & Free Online MP3 Editors
Bearaudio is a new online editing tool which is based on HTML 5 and users are not required to upload the file of interest to the server. Users can access several edit functions like cut, delete audio, merging of audio, songs, and ringtones, fade in and fade out audio, and volume adjustment. The various formats supported include MP3, WAV, and OGG whereas export formats include WAV, MP3, M4R, OGG, and WMA.
Pros:
• There is no need to upload the file to the server.
Cons:
• The program has limited output formats.

---
TwistedWave Online is functional browser-based MP3 editor. With a web browser, you can record or edit your audio file which is stored and processed on the server. This means you don't have to download anything or either save your work when done. By closing your browser, all your work is saved and can be accessed elsewhere via a browser.
Pros:
• Users only need a browser to access the editor.
Cons:
• Until you purchase a subscription, your limit would be low.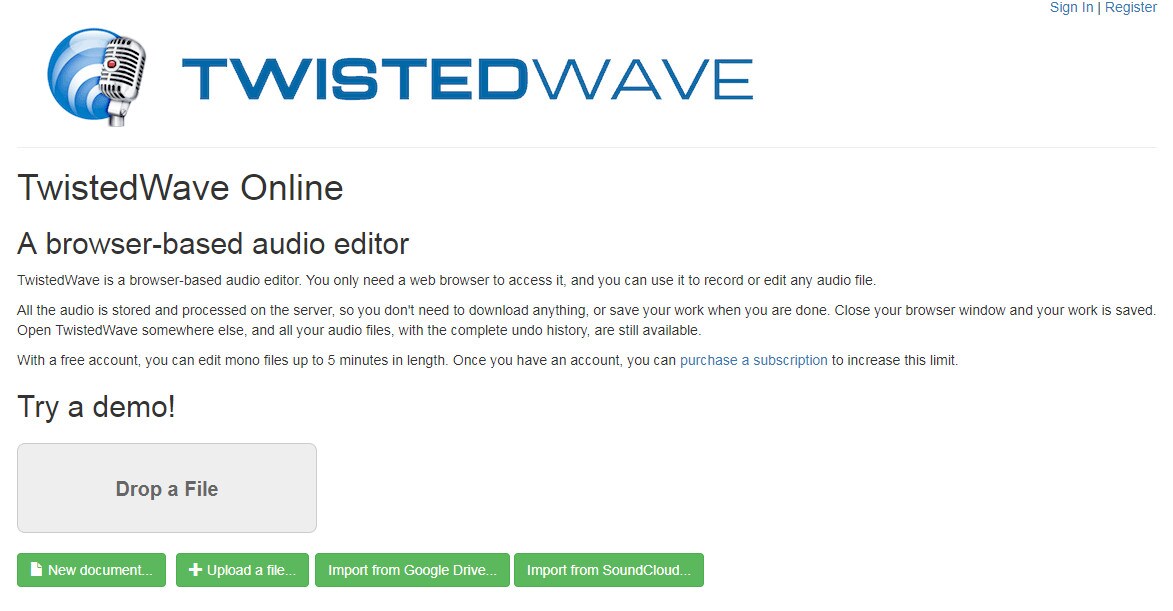 ---
Magicode is an excellent online MP3 editor tool which can help cut your mp3 songs as well as make ringtones online as quick as possible without losing the quality of your file. For privacy reasons, the files are not uploaded to the server and is based on the new HTML5 standard technology.
Pros:
• The program is extremely fast in terms of processing speed.
• The program guarantees lossless processing.
Cons:
• The interface is a little clumsy.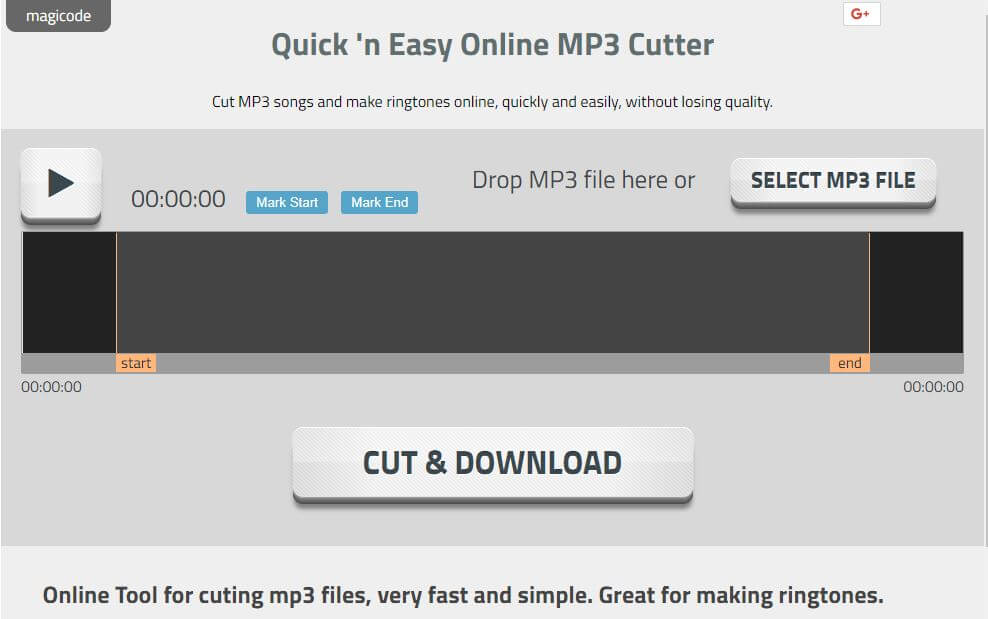 ---
Audio Trimmer is a simple online tool which enables users to trim their audio files by just choosing the file and uploading it to the program to get started. This tool can also be used as an online ringtone maker.
Pros:
• Supports a wide range of formats.
• It is an easy to use tool.
• Compatible with portable devices like tablets and mobile phones.
Cons:
• This is not a full featured audio editor.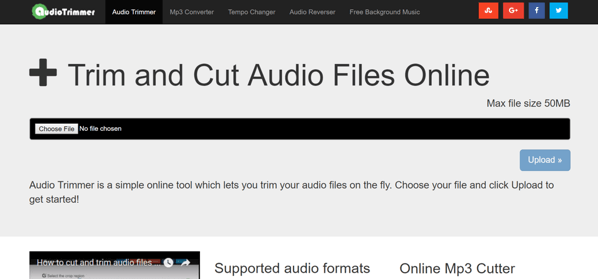 ---
Audio Cutter is a free online that can be used to cut audio tracks in a browser. The program is quite fast and supports more than 300 file formats. There are several editing features including fade in and fade out, and preset of ringtone quality, trimming, and sound extraction from video among others.
Pros:
• The security of your file is guaranteed as users can only access it after uploading.
• Supports nearly all formats.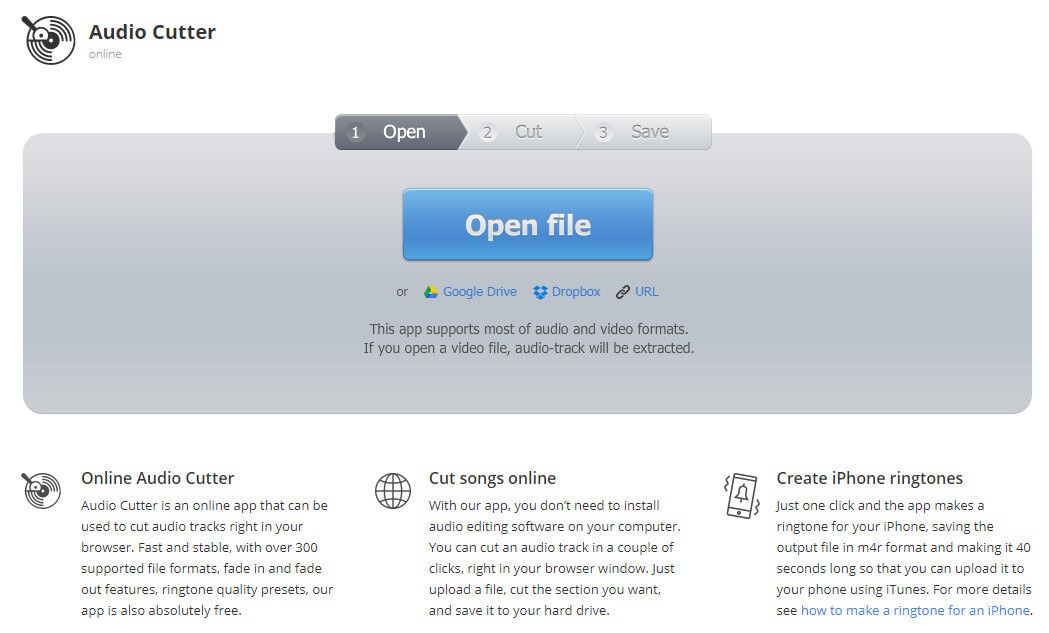 ---
Online audio joiner as the name suggests is a free MP3 online editor which can be used to join several tracks. In fact there is no limit for the tracks to merge. It supports crossfading such that joined songs can seamlessly flow one into another.
Pros:
• The program provides for interval adjustment.
• Users can join unlimited tracks.
• More than 300 file formats are supported.
• There is privacy protection.
Cons:
• Requires a good internet connection.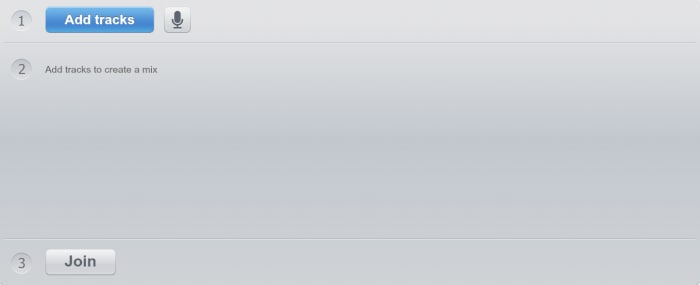 ---
Aconvert is a simple straightforward online MP3 editor which can help cut, convert or merge your audio files with simple steps.
Pros:
• Simple and straightforward interface.
Cons:
• Few formats are supported.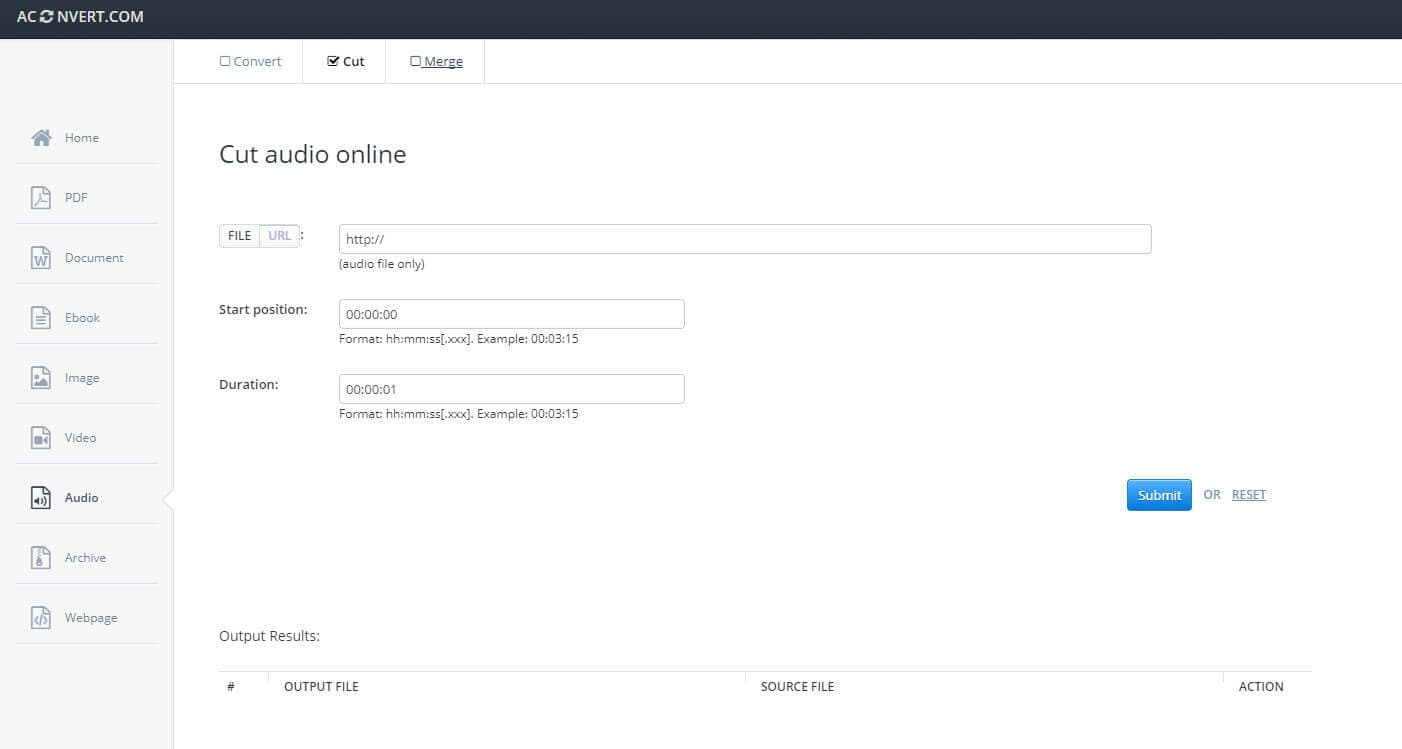 ---
MP3 Cutter is an efficient online MP3 editor tool capable of cutting audio files without uploading the whole file to the server. The minimum requirement is Adobe Flash player above version 10.
Pros:
• The program is easy to use.
Cons:
• Clumsy interface.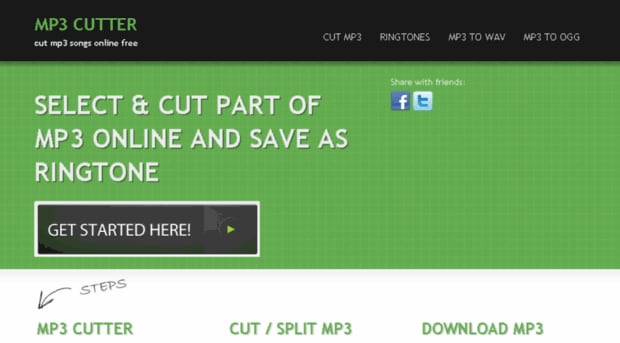 ---
Apowersoft Free Online Audio Editor is a useful tool for rapid editing of audio files including MP3, OGG, FLAC, WAV, and M4A among others. You can trim, merge, split, copy as well as paste audio without difficulties.
Pros:
• There are several effects that helps enhance your video.
• The processing speed is extremely high.
• There is a pre-view option.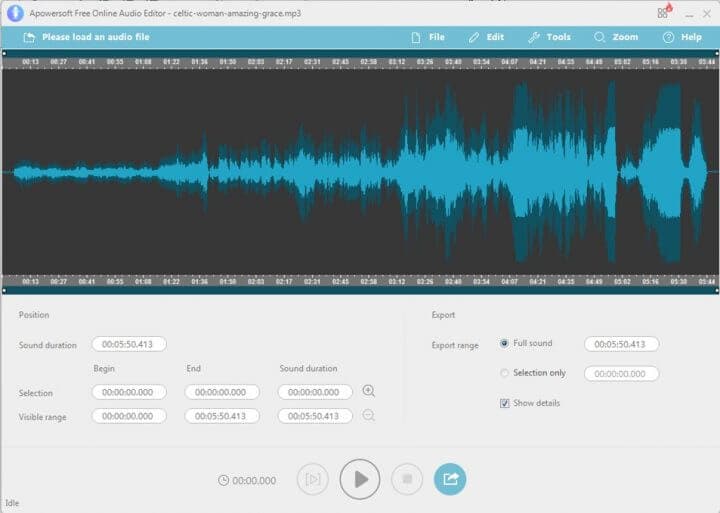 ---
Toolster is yet another ideal online MP3 editor tool which enables users to make and cut their own ringtones based on their preferences. This is quite essential in a case where you want to make part of your song as a ringtone on your phone. You cut the desired fragment irrespective of whether is in the middle or end.
Pros:
• The program is fast and easy to use.
Cons:
• The program does not support a wide range of file formats.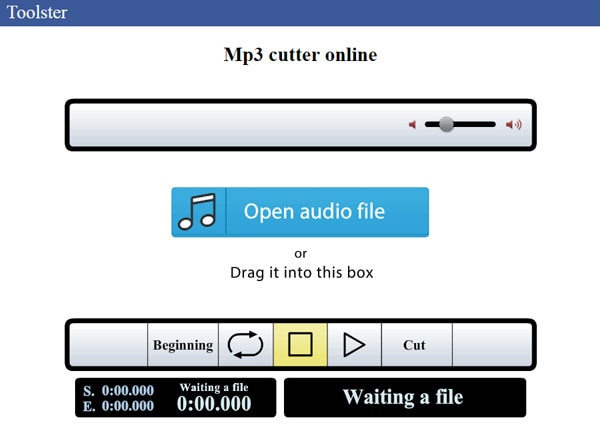 ---
Conclusion
Have you found your ideal MP3 editing software?
Or will you have any other suggestions about editing MP3 songs online?
If you have, please don't mind to leave a quick comment in the below section.
If not, you can start the editing journey from any program that I mentioned above according to your own needs.
If you have no idea, you can click the below icon to take a free trial on the Filmora Video Editor or Filmora Video Editor for Mac.