MTS/M2TS is a common video format, widely used in digital camcorders. You might record an AVCHD video with dissatisfying scenes, senseless segments or too large to share, then, in order to get desirable segments or have smaller sharable files, you will have to split MTS/M2TS files into different segments.
See Also: How to Split Videos into Parts (Including MP4, WMV, etc.)
For inexperienced video editors, this may be difficult, and they may choose not do it. More so, it may be expensive if they choose to pay a professional. However, with the right video editing tools, the process could be as easy as the A, B, Cs. A "do it yourself " chance.
The best part in this post?
Well, you're going to learn the detailed steps of cutting MTS or M2TS files by yourself, no matter you're a novie or semi-professional in video editing. Here, you'll also learn an all-new video editing software than before - Filmora Video Editor.
Now, let's get started...
The Best AVCHD (MTS/M2TS) Splitter - Filmora Video Editor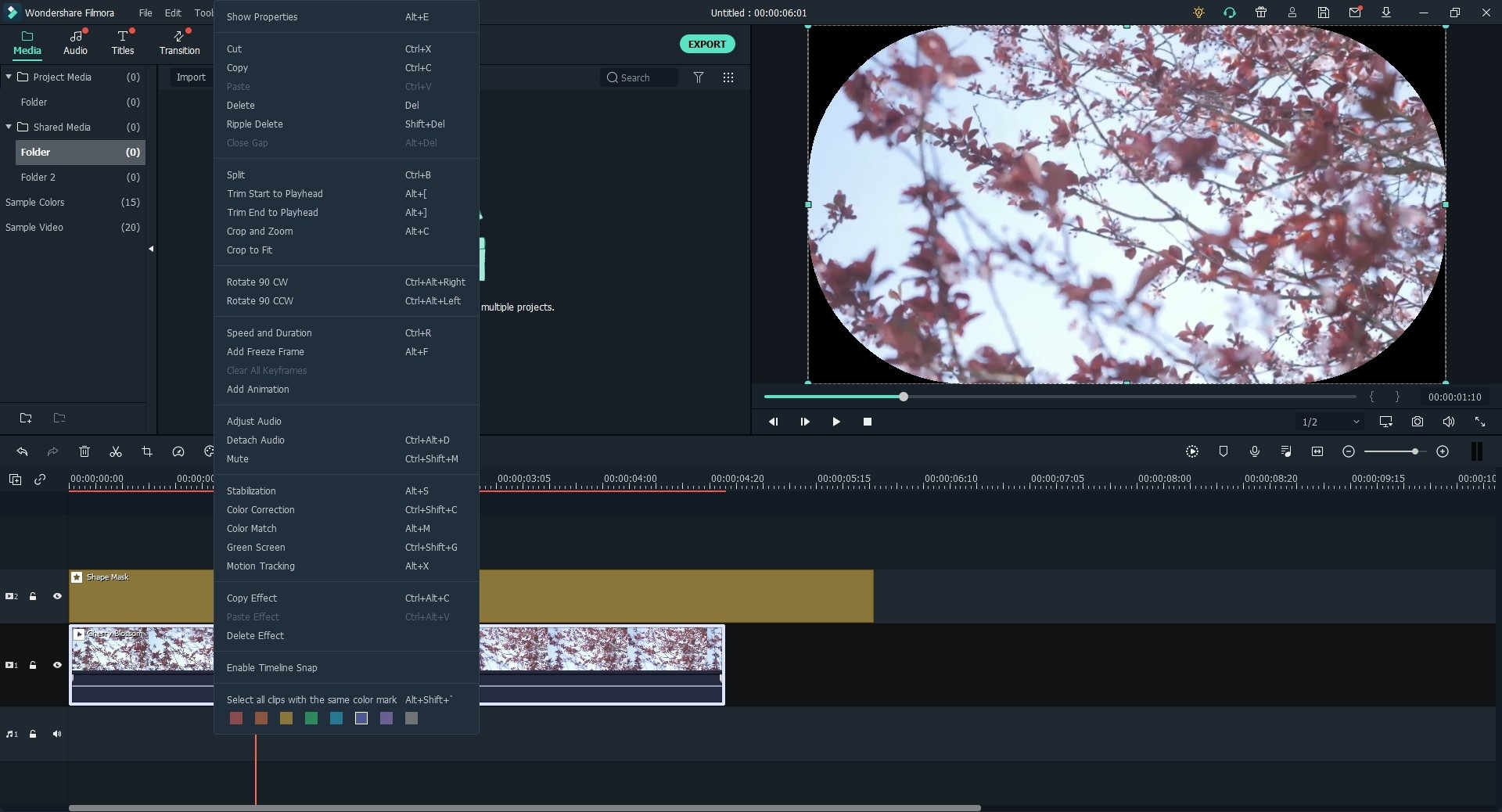 Choosing Filmora Video Editor as the M2TS splitter is the best decision one could make. Because it is an easy to use toolkit, suitable for both experienced video editors and beginners. It allows you to split the unwanted parts of your video with ease and without any loss in quality.
Moreover, you can save your files in different formats without having to convert it. MTS splitter freeware has impressive features that let you add filters, transitions, sound effects, and credits to your files. With this M2TS splitter, you can save your file in any format you like and play it on a device of your choice. In addition, you have the option of directly uploading the file online or burn to DVD for better preservation.
Tutorial: How to Split MTS/M2TS File Step by Step?
Step 1: Install and launch the program
To start splitting your MTS/M2TS files, you have first to launch the program on your computer. If you do not have the program, click "Free Trial" to download it. Then, launch the program.
Once the program is running, select the "Full Feature Mode" option from the pop-up window. This will take you to the main dashboard of the program.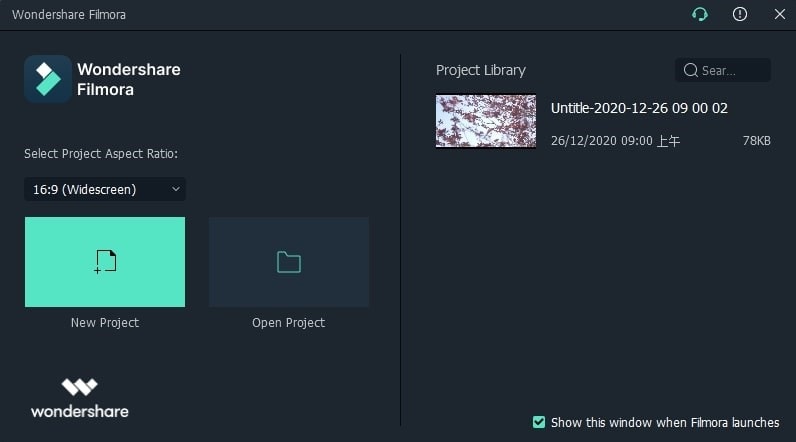 Step 2: Import MTS/M2TS files
After launching the program, Click "Import" on the menu bar to get the MTS file you would like to split. You can also choose to drag and drop the file from your computer to the media pane. The imported file will then appear in the media pane.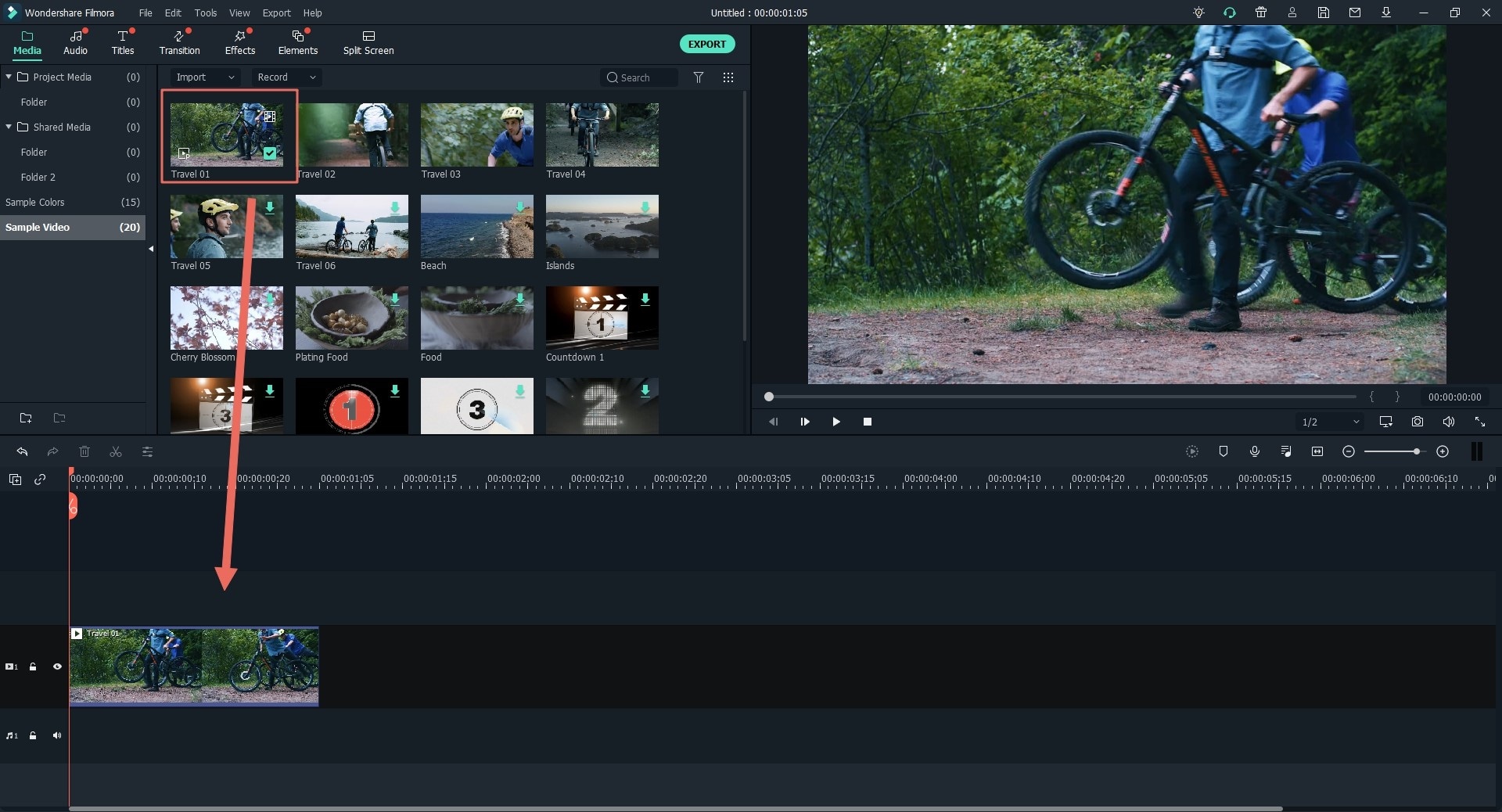 Step 3: Split MTS/M2TS file into Parts
Drag the imported MTS file from the media pane to the timeline on the bottom side of the window. To beginning splitting, highlight the video and move the slider to the right-hand side to the point where you want to split. Click the "scissor" icon on the toolbar to split the file into two.
Repeat the process if you would like to split MTS into several clips. If you would like to delete unwanted segments, right click on the video and select delete. Alternatively, click on the segment you would like to delete and click on the "trash bin" icon on the toolbar. Click on "Save" at the menu bar on the playback pane, to save your edits.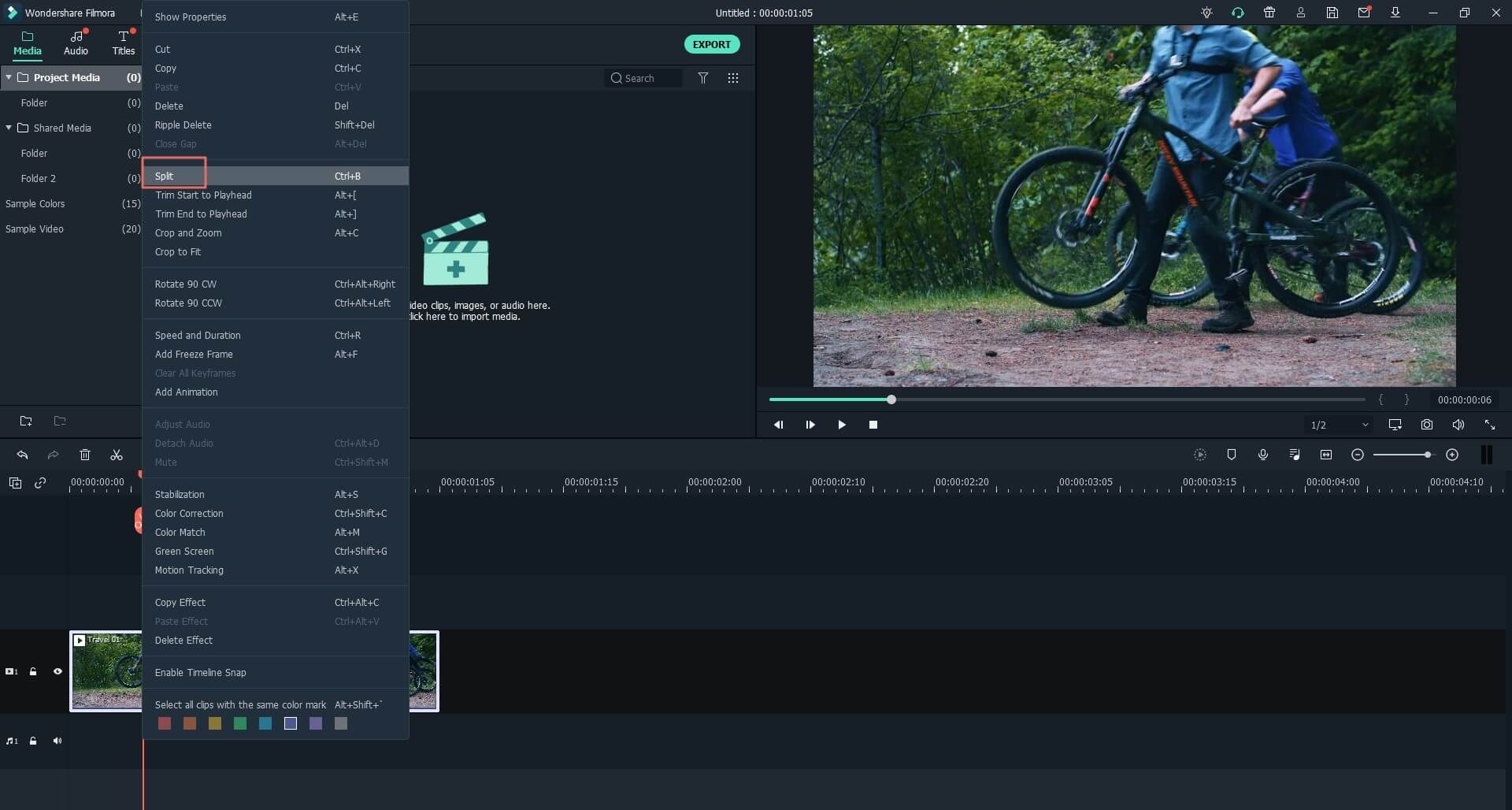 Step 4: Export the video file
Click "Export" on the menu tab to select an output format for your splitting MTS or M2TS files. Or you can choose to upload it to the YouTube, Viemo or directly burn it to DVD as you like.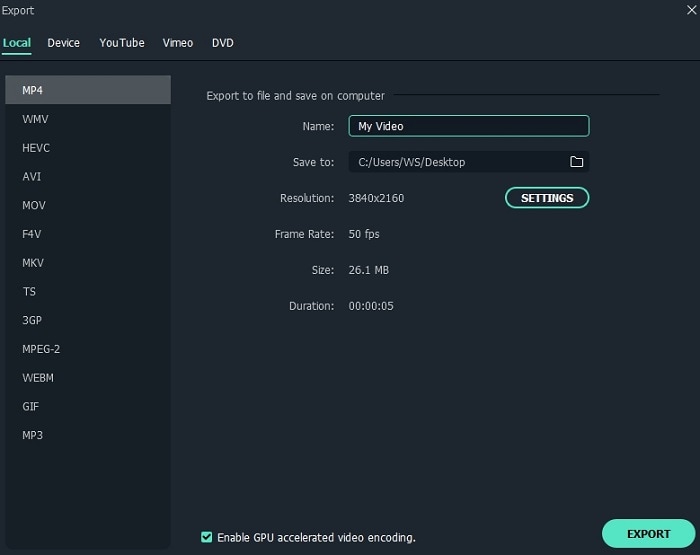 Done!
Only 4 simple steps, your AVCHD (.mts) file is been splitted and exported to your desired video format. Easy to use and fast speed, right?
Now, it's your turn! Let's click the below icon to download and install this powerful MTS Splitter - Filmora Video Editor or Filmroa Video Editor for Mac on your computer, then start your video splitting journey at once.