Contents
1. How to Split Video

2. Split Video of Different Formats
You can easily split large video files into several small files very easy and for many reasons. There are many software programs designed for splitting video file or support video splitter function. Beware that the type of video editing software program you choose will determine in a big way the type of experience that you have after all. All such important information about how to split large video files will be discussed in this article.
Part 1: How to Split a Video with Filmora Video Editor
Step 1
Download and Launch Filmora Video Editor
Firstly, download the latest version of Filmora Video Editor. This will take just a couple of seconds to fully download. Once the installation is done, launch the program. You will be directed to the home interface that appears as shown below. Click on "Create New Movie" to get started.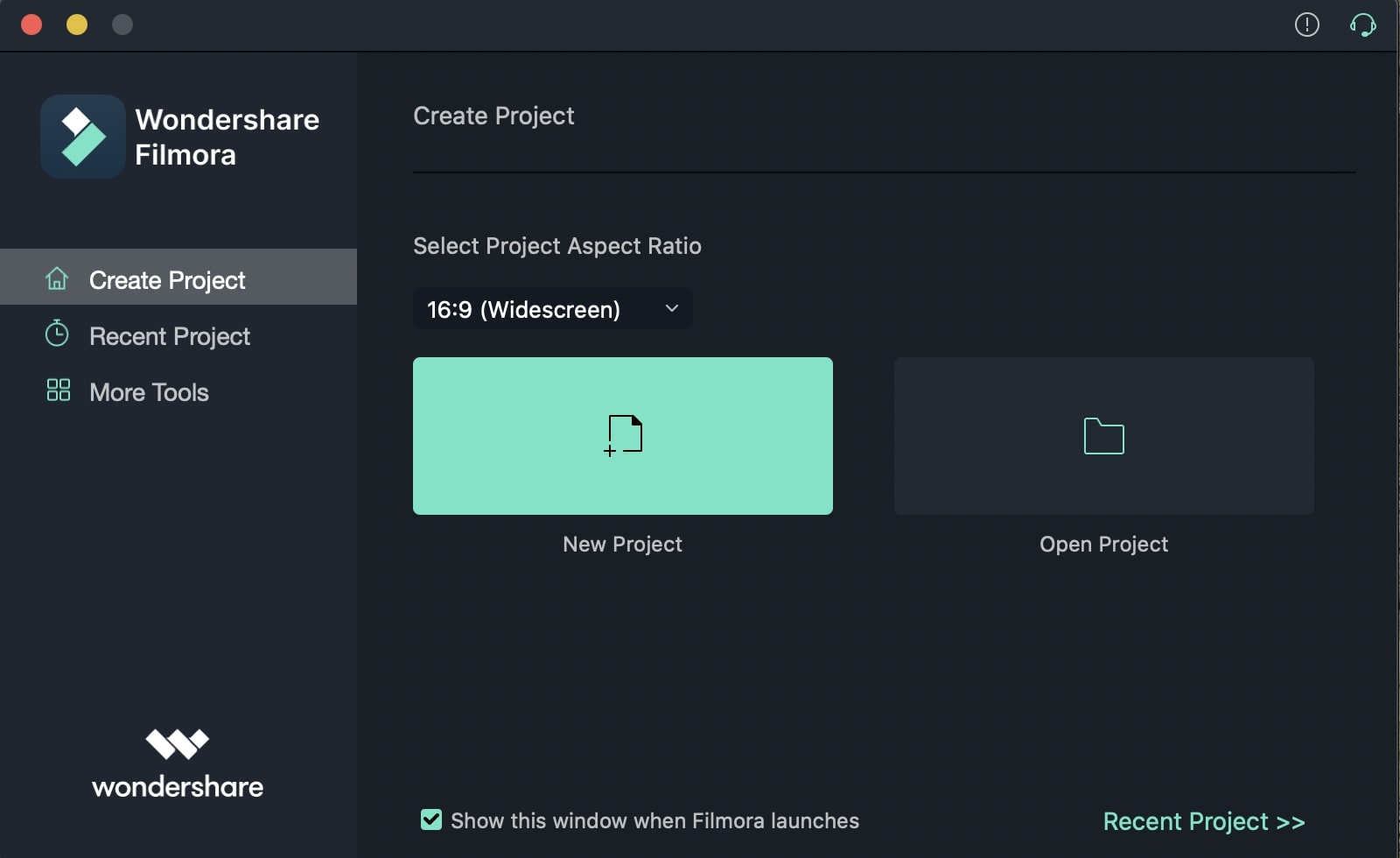 Step 2
Import videos to the program
The first step will be importing the file to the project window. You can either drag and drop the file or use the "IMPORT MEDIA" button which will allow you to navigate for the files from the system. Once you have imported the file, add them to the timeline and arrange properly in case they are more than one. The arrangement must be in such a way that no confusion will arise after splitting is done.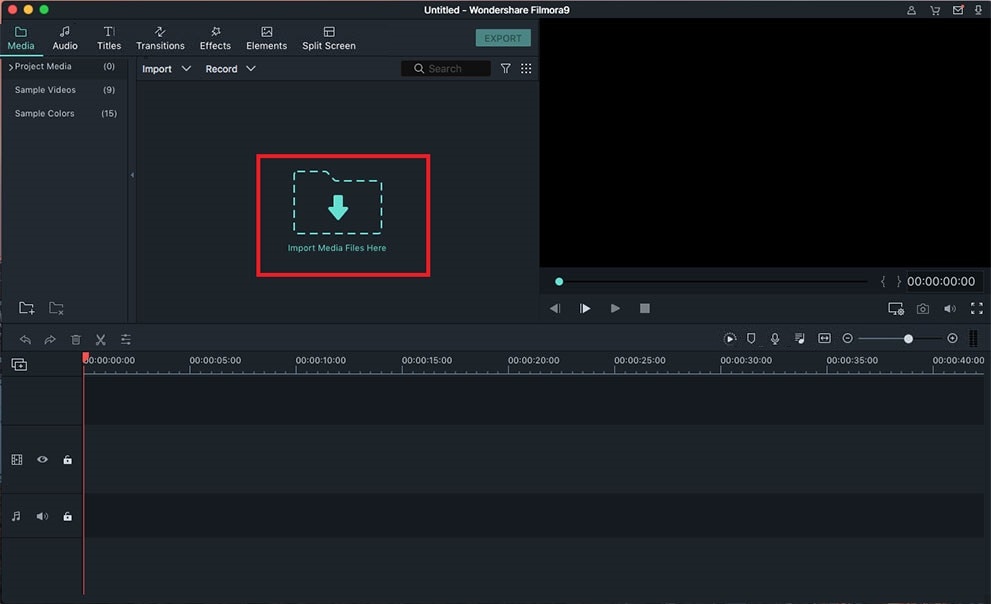 Step 3
Split the video
After that, you will be confronted with many editing options but choose splitting since that is your main concern. Begin by selecting the video file you want to split from the timeline such that it is visible and cannot be confused with others. Drag the slider right to the frame of the file you want to split and position it well. Ensure no unwanted content is part of the file while no necessary part is wrongly cut out. Once you are comfortable with that, click on the button marked "split"

and the splitting process will begin.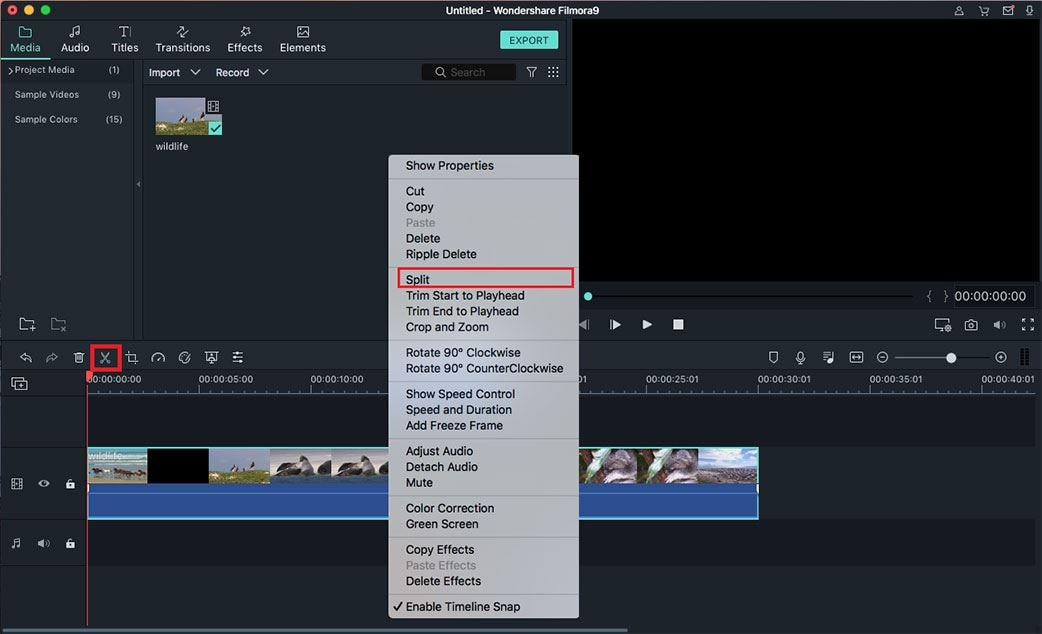 Step 4
Add transitions between videos
Adding transitions helps make the joined videos appear as though they are an intact movie. It also ensures the change from one clip to the next is swift. To do this, visit the Transition tab and pull the transition that you wish to the joining point between two clips. The program allows you to right click any transition and applying it to all or applying randomly. You also have numerous other editing options.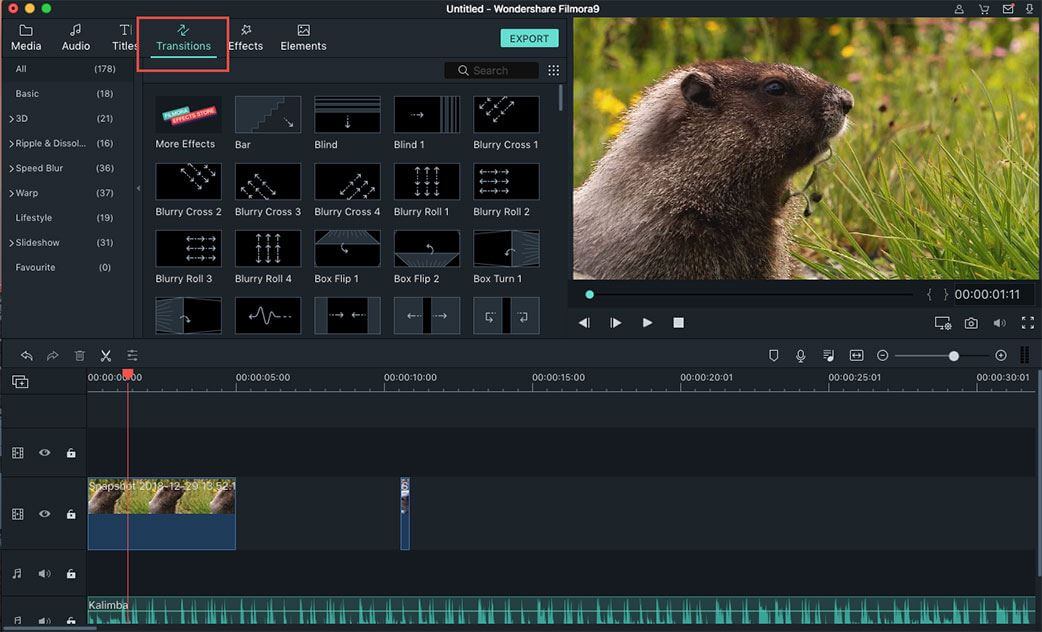 Step 5
Save or export video
Then you can edit the splited video with more features offered by Filmora Video Editor before exporting it to PC or sharing it directly to your social page.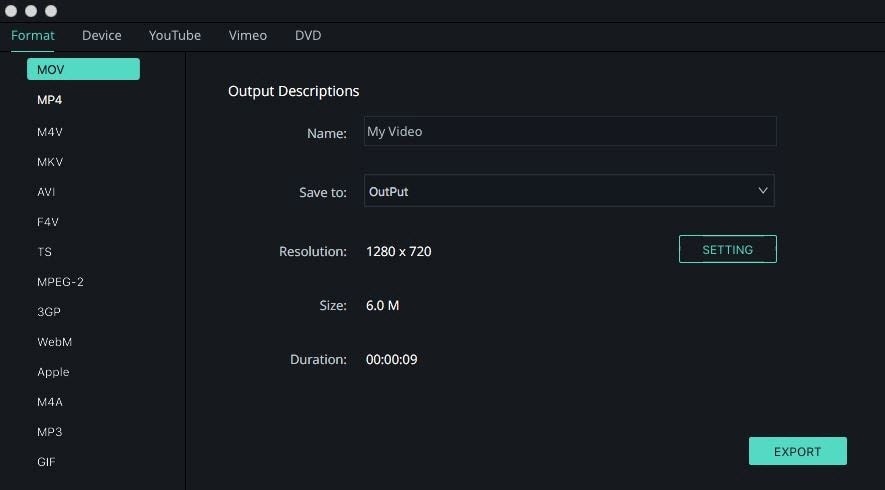 Why Choose Filmora Video Editor to Split Large Video Files
Filmora Video Editor is one of the free video splitter on Mac that you should consider for splitting your video files. Its effectiveness is beyond question and delivers a high quality product after splitting. Besides the video splitter function, this powerful video editor enables you to easily make movies, edit audio, apply effects and share your edited video on YouTube, Facebook, Vimeo, DVD, TV, iPhone, iPad, iPod, and more!
Key Features of Filmora Video Editor:
200 types of motion graphics, which allow you to add decorations such as birthday caps, Christmas trees among other decorations.
Over 300 free effects from the Filmora store with effects such as sound, mosaic, titles among others.
Split screen/multi-screen with video effects such as cloning video characters.
Audio mixer and audio equalizer for you to make good use of your music as well as stabilize sounds on your videos.
Video export options to social media, different formats to different devices such as IPad and iPod.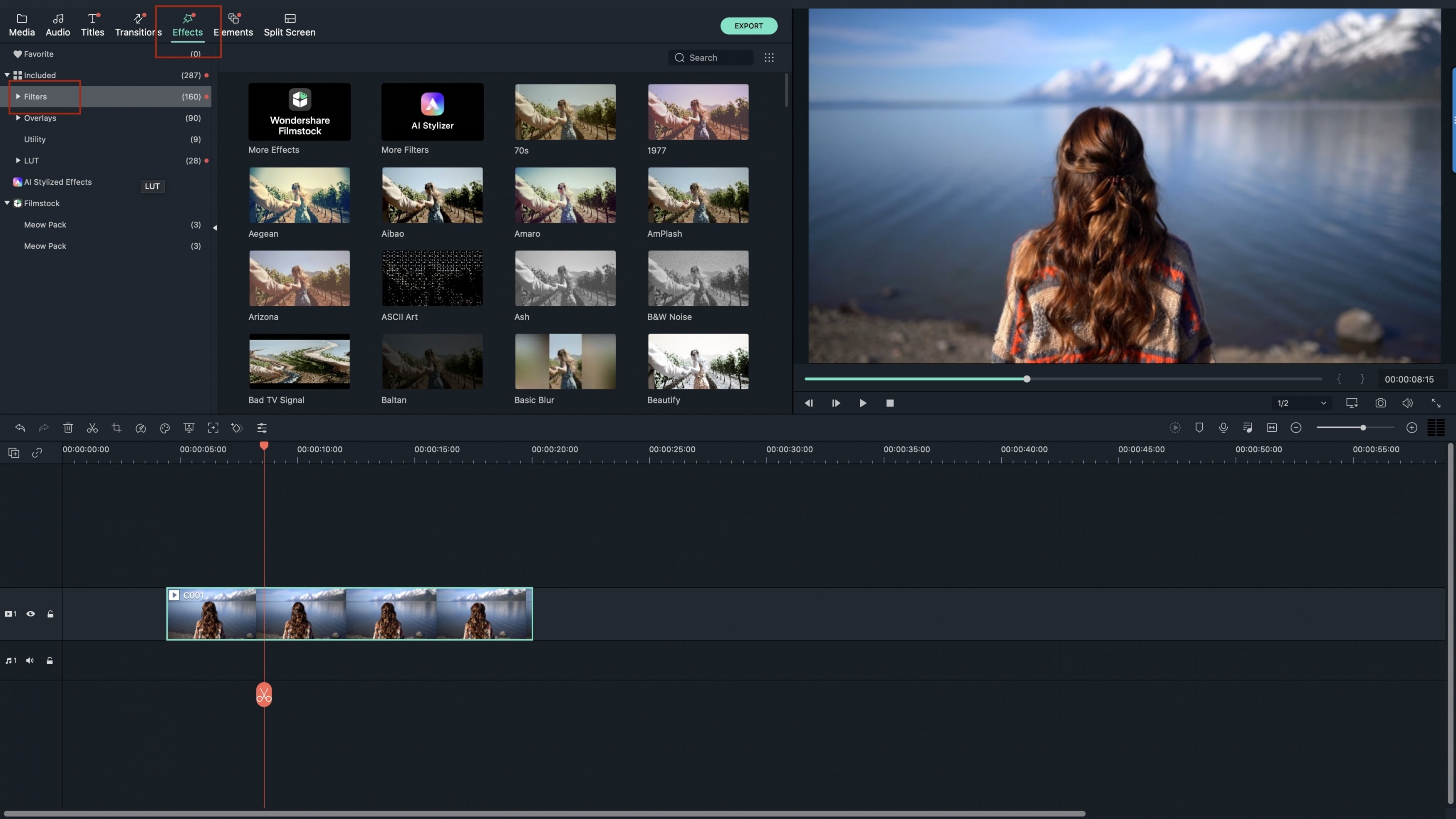 Part 2: How to Split Video using AVS Video Editor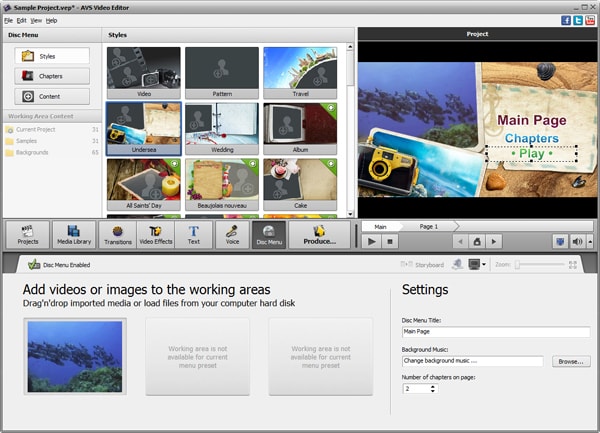 AVS Video Editor is yet another of the mac video splitters that you will have for splitting video files.
Step 1. If the software is not installed into your computer, begin by downloading and installing to proceed. That will be very easy to accomplish.
Step 2. You can then launch the program and load the video file that you are out to split. The timeline scale will be your focus when splitting as the cursor has to be placed there to help you know where the clip ends and the next one begins.
Step 3. Once successful, you can click on the "split" button and the file will be split into several others right from where the cursor is positioned.
Part 3: How to Split Large Video using VideoPad Video Editor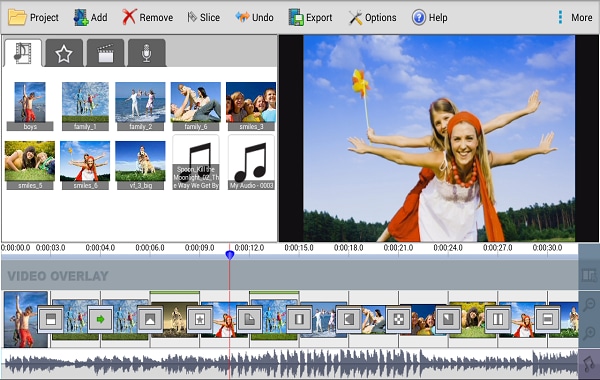 Using VideoPad Video Editor to split a video file is very easy.
Step 1. You will begin by clicking both sides of the file and then drag either of the two ends back and forward. The first and last frames will show up on the preview window where you will play them.
Step 2. There are marker buttons shown in blue or red flags which you will click once they reach the splitting points. Once you stop it, the clip will be split automatically.
Part 4: How to Split Video on Mac with iMovie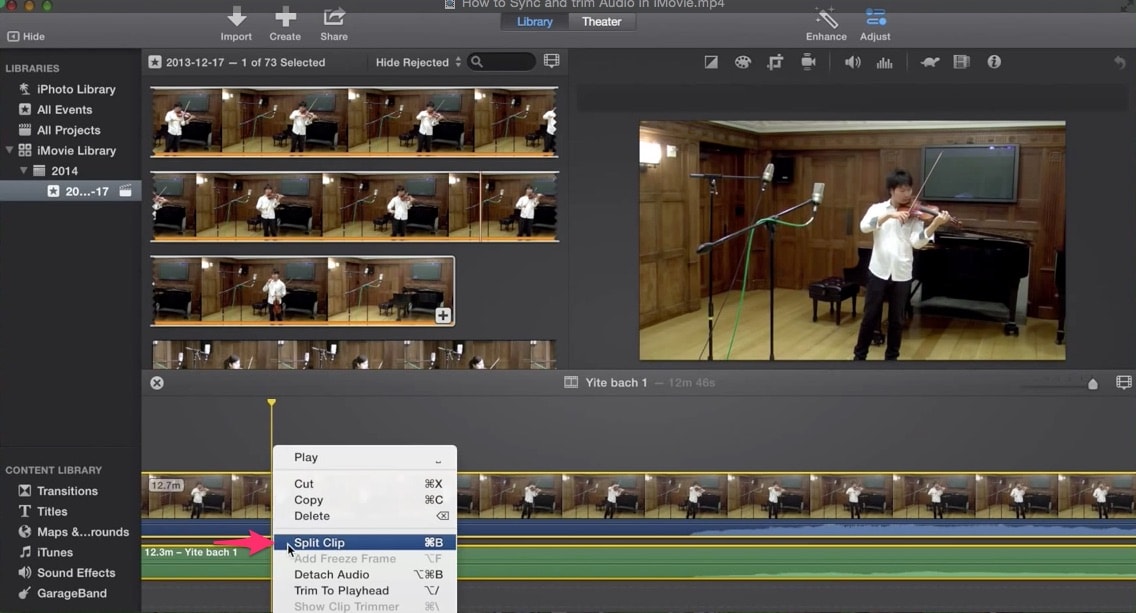 iMovie is a video editor developed by Apple specifically for video splitter Mac purposes. It comes with powerful video editing functions, and it can be used to split videos. It works with QuickTime format, which was once again developed by Apple. As a fully fledged video editor, there is a lot more that can be done using iMovie, including changing audio, adding special effects, sharpening videos, amongst many other functions. It is truly a versatile video editor. Here is how you go about splitting a video on a Mac using iMovie
Step 1. Start by going to the timeline and selecting the clip that you want to split
Step 2. Next, position the play head at the exact point where you want the video to be split
Step 3. Finally, select "Modify > Split" and your video will be split into two parts.
Part 5: How to Split Movie with Media Freeware Free Video Splitter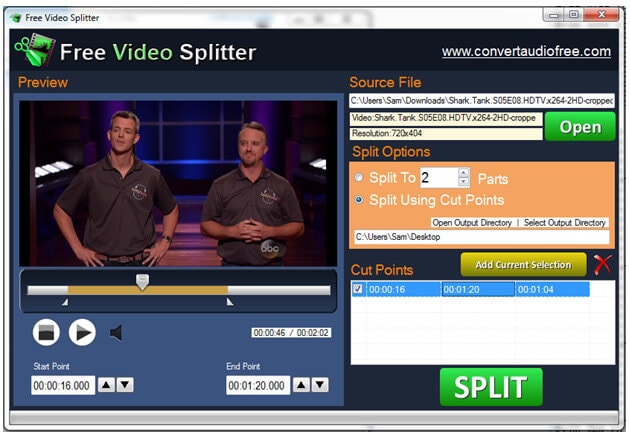 The Media Freeware Free Video Splitter is a basic tool for split movie Mac functions. It does not have any other editing feature so the video cannot be enhanced. It does conserve the quality of the video. Here is a short tutorial on how you can use this tool.
Step 1. Start by importing the video that you want to split.
Step 2. Then determine where the destination folder will be
Step 3. Once you have completed this, decide on which method you want to use for slitting the video.
You may use the time stamp and enter the exact start and end points for the splitting to occur.
You may also decide that the video will be slit in files of a certain size.
You may finally decide to split the video into a certain number of clips.
Step 4. Once you have determined the splitting method, simply hit the split button and the tool will work on its own.