Where can I download free video trimmer and cutter? Below are top 9 best video trimmer and cutter software for Mac and Windows users. You can choose the one that best suits your needs in video trimming satisfaction. Take keen note of their features, pros and cons to help you make the final decision from an informed point.
Part 1: Filmora Video Editor: Most Recommended Video Cutting Software
Filmora Video Editor for Windows (or Filmora Video Editor for Mac) is a well-known video trimmer, cutter and joiner. It allows you to cut and trim large video files accurately. Besides, this video cutter and trimmer has so many great free video effects that you can apply to your videos, including filters, overlays, titles, transitions, green screen, etc, helping you creating a professional-looking video easily. It's easy to learn and easy to use.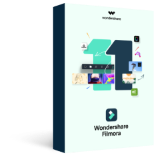 Best video editing software for beginner and semi-professional, that comes with powerful editing skills like trimming, splitting, rotating, editing, etc.
Advanced video effects like green screen, PIP, audio mixer, etc. can also be found and applied to your video within few clicks.
500+ free special video effects to customize and create an awesome movie by yourself.
1000+ standalone effects downloading resources to make videos in all kinds of styles.
Export videos to Chromebooks compatible format with 1 simple click.
By the way, if you want to get detailed guide on how to cut a video, please click this link.
---
Part 2: Top 8 Video Trimming and Cutting Software on Mac/Windows
#1: VLC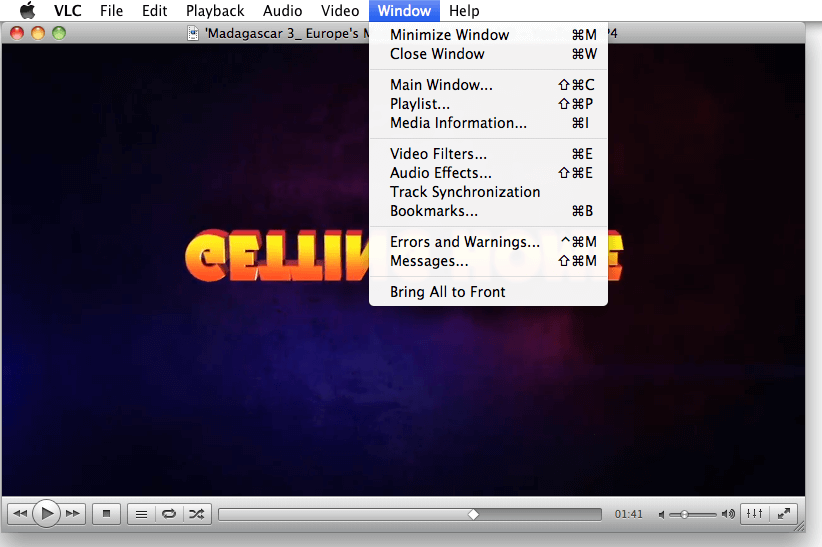 The main features for VLC free video cutter and trimmer are high speeds, simple to use interface and a dominant media player. It can run on a variety of platforms including Windows, Mac and Linux in addition to managing conversion as well as streaming of video for free. It is free from spyware and does not have advertisements.
Price:Free
Supported system: Windows, Linux, Mac OS X, Unix...
Pros:
Can do media conversion and streaming;
Supports multi-format videos.
Cons:
It's not professional in video editing field.
---
#2: iMovie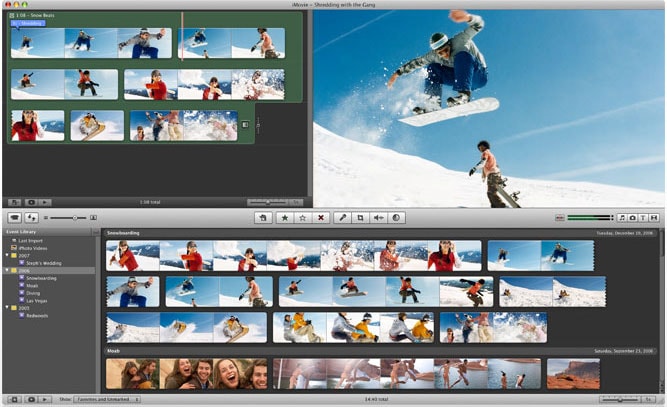 iMovie video trimmer will give you freedom of browsing for your video files easily from the computer which saves time. The video trimming process is very simple and once through, you can share your best moments with friends. This is highly recommended for people who are out to create high definition movies.
Price:$14.99
Supported system:OS X 10.10 or later
Pros:
Professional and easy to use movie themes and video effects;
Ready template to create trailers
Cons:
It only runs on Mac OS X 10.10 Yosemite or later, but it doesn't run on Snow Leopard, Lion, Mountain Lion and Mavericks;
It often crashes or exits.
It supports little video formats, but Filmora Video Editor supports almost all video formats.
---
#3: Premiere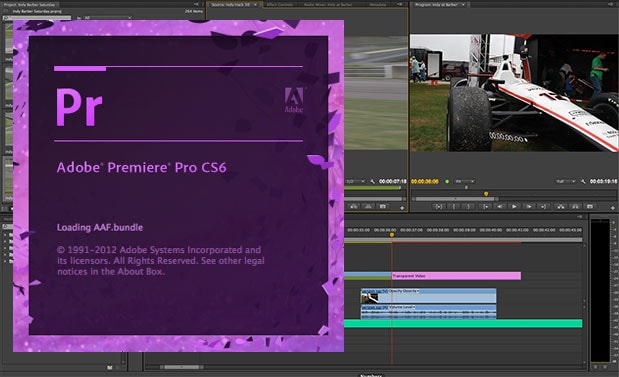 Premiere video trimming software uses a timeline and has diverse tools for web development, graphic design as well as advanced editing. After effects and Photoshop are the standout features for this program but you should expect more. It does not have any sort of limitations to users.
Price:From $119.88/year to $599.88/year, or $19.99/month
Supported system:Linux, Windows and OS X
Pros:
After effects integration;
Native workflows;
Cons:
It provides lots of prices that disturbs user's choice, but it don't offers lifetime license;
It's too expensive for users;
The software application is too big, so that it costs much time when downloading.
---
#4: VirtualDub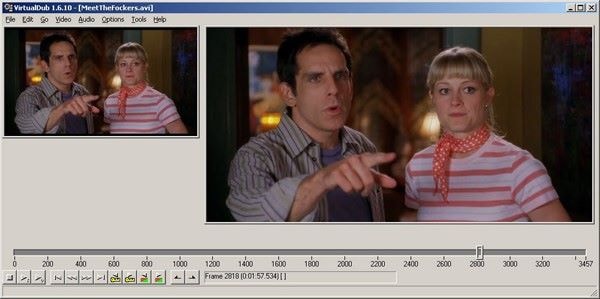 VirtualDub is a free video trimmer and cutter that has capabilities of processing videos as well as capturing for free. The manner in which this program is designed makes it well suited for linear video streams processing which will entail recompression and filtering. AVI is the most common format that this video clip cutter uses to store recorded video file.
Price:Free
Supported system: Windows
Pros:
Batch-processing capabilities for processing large numbers of files.
Cons:
VirtualDub is mainly geared toward processing AVI files, although it can read (not write) MPEG-1 and also handle sets of BMP images.
It only offers Windows version.
---
#5: Avidemux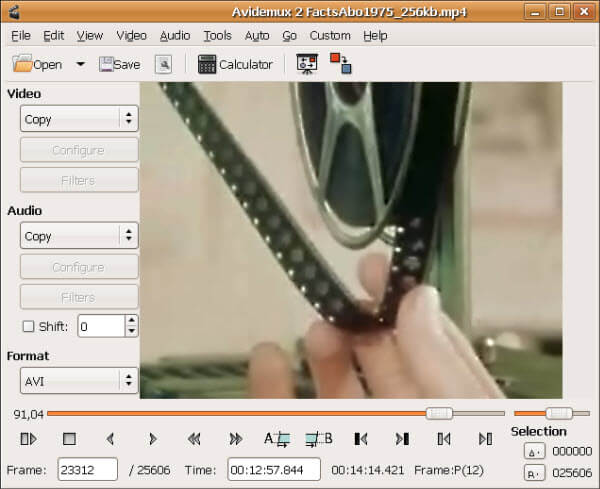 Avidemux video trimmer and cutter is available for free and can handle simple video cutting tasks as well as encoding and filtering. The compatibility for this program is assured with multiple file formats supported. There are capabilities that help to automate tasks with the program and it's an added advantage to entice you. You can use Avidemux for Windows, Mac and Linux among other platforms.
Price:Free
Supported system: Linux, BSD, Mac OS X and Microsoft Windows
Pros:
Tasks can be automated using projects, job queue and powerful scripting capabilities;
Cons:
You can't transcode AVI format to MPEG format to play off a sd card onto TV.
---
#6: Xilisoft Video Cutter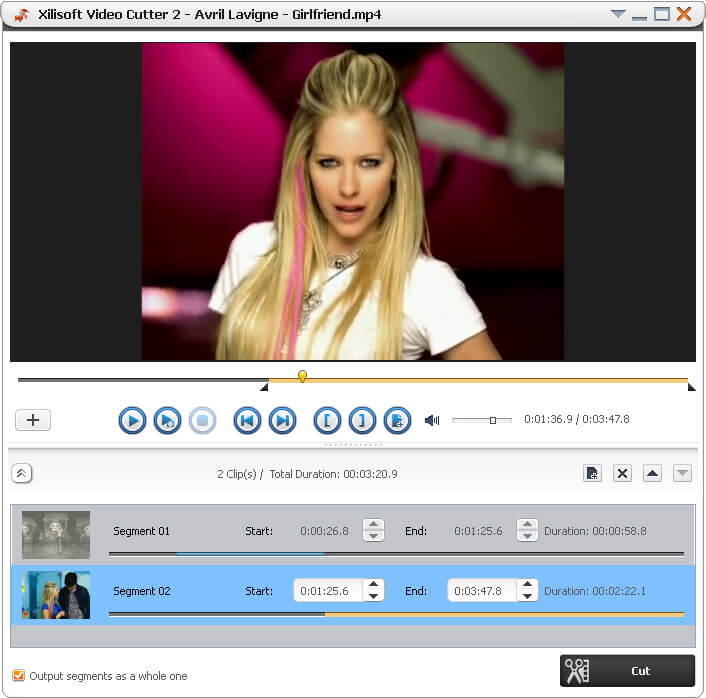 You will have a positive liking for Xilisoft Video Cutter in case advertisements in videos have been irritating to your experience. This movie cutter is well designed to get rid of that and give you some peace of mind. It is an easy software but with ability to cut even the biggest of all video files.
Price:$25.95
Supported system: Windows and Mac OS X v10.6 - 10.8
Pros:
Provide several language interfaces which cross natural boundaries;
Output video clips to multiple formats;
Advanced editing functions are available.
Cons:
It doesn't support th newest operation system such as OS X 10.9 or OS X 10.10 Yosemite.
---
#7: Windows Movie Maker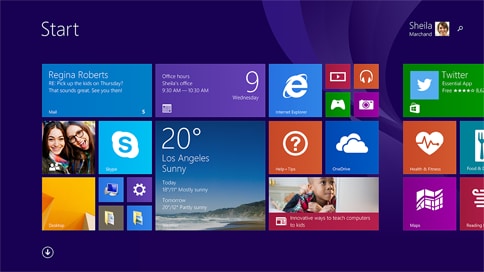 This free movie trimmer has the abilities to allow users create their own videos and then edit accordingly. Windows Movie Maker is all-in-one software that you will be pleased with its performance. It allows for one to import a video file, enhance video with effects and transitions as well as provide for output editing.
Price:Free
Supported system: Windows 7/8
Pros:
Windows Movie Maker AutoMovie theme will automatically add titles, credits, transitions, and effects to the movie;
Supports Multi-format output.
Cons:
It only provides Windows version, but Filmora Video Editor supports both Windows and Mac.
---
#8: FFmpeg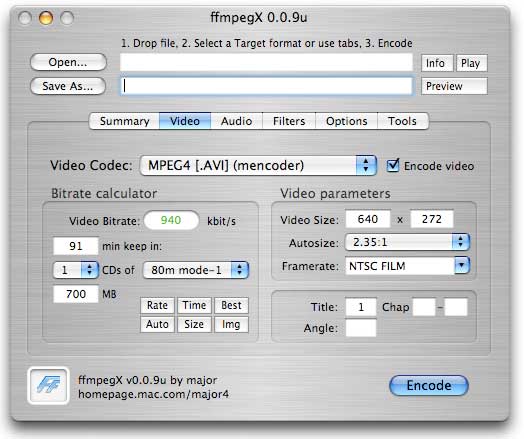 FFmpeg is yet another free video trimmer that you can put up for consideration to trim your video on Mac and Windows. It has key features among them an audio/video codec library that you can freely use in any type of project. It will not be a bad one to consider whenever you have video trimming needs to satisfy.
Price:Free
Supported system: Windows, Linux and OS X 10.5 and above
Pros:
Professional video trimming;
Available audio/video codec library to use freely.