summary-top:
Exploring the world of the possible impossibilities, anime is nothing but the best companion you need to keep everything around you right. When you look around, you'll notice that anime is one of the most beautiful exploits that connects family members, friends and people of different ages from its skyrocketing streaming and downloads record. Whether you are a kid, a teen or an adult, anime is a friend that understands the way of life of everyone. In today's digital world everything is made easy—you can now enjoy series of funny anime, whether it's a dubbed anime or a subbed anime from the best websites, all from your Android, iOS, or laptop.
Are you searching for the funniest anime of all time? Or series of funny dubbed anime? Here are series of funny anime to bring the best feeling out of your soul.
Part1.Funniest animes you should not miss
Gurren Lagann is a 27-episode mecha anime that took its origin from the Japanese creator Gainax and was co-produced by Aniplex and Konami in 2007. The sci-fi anime revolves around a story where the earth obeyed the commands of the spiral king, Lord genome, who forcefully order people to live in the isolated subterranean village that never came in contact with the surface world. The liberation of the villagers stood on the shoulders of two young bloods, Simon and Kamina, who were also captives of Lord genome in the subterranean village. On an edge of reaching the surface and fighting for justice, Simon and Kamina used Lagann and joined forces with other humans fighting against lord genome's forces before coming in contact with the true enemy of liberty.
Gurren Lagann is an adventure, comedy and mecha anime that gives an overwhelming feeling of happiness, laughter from its addictive art style and animation, action, personalities of the casts of the anime characters, emotional character relationships, and a storyline that captures everything you love about animes. Gurren Lagann is available in English and Japanese.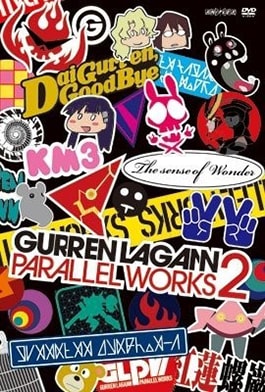 ---
My hero Academia is a 91-episode Japanese superhero anime series by Kohei Horikoshi. My hero academia brings you into a world where roughly 80% of people are born as quirks. But here comes little Izuku Midoriya, a boy who obsessively studies heroes with his desperate dream of gaining admission into his dream school, UA hero academy, and becoming a superhero despite being born quirkless. Fortunately for Midoriya, an encounter with Japan's greatest hero fulfilled all of his dreams. But did he fulfill destiny? Find out!!!
Recommending funny anime shows: My hero Academia will entertain your mind, body, and soul with a complete faithful story of adventure, fantasy, and superhero: A protagonist you'll bond with, the versatility in individual character abilities, the feels, endless actions, and many more. It's available in English and Japanese.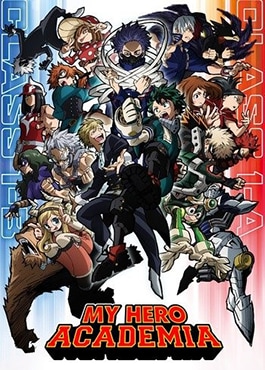 ---
Samurai Champloo is an adventure anime with 26 episodes, produced by Manglobe, written and directed by Shinichiro Watanabe. A story that reveals how destiny made three strangers cross paths in Japan. A young waitress named Fuu was saved by a mysterious rogue Mugen, and a young Ronin named Jin, under an attack by a deadly group of samurai. However, the fight refused to slow tempo between Mugen and Jin, as Jin proved to be a worthy opponent, which led to the death of the magistrate's son, Shibui Tomonoshina. Death Penalty came upon them as a punishment for their crime, but Fuu returned a favour by helping them escape their execution, which made the three strangers join forces and embark on a journey to find the samurai, who smells of sunflowers, on a condition to travel without conflict.
Down to the real page of description, putting down all these words isn't enough to level up the description of samurai Champloo as one of the funniest anime of all time from the storyline, vital lesson, addictive power, heart-breaking moments, unforgettable characters, music and comedy that'll immerse you into laughter. This anime is also available in English and Japanese.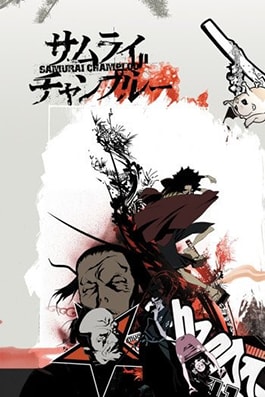 ---
The Devil is a part timer is a 13- episode Japanese anime written by Masahiro Yokotani and directed by Naoto Hosoda. The anime, filled with comedy and fantasy, is a story that revolves around a hero Named Emilia Justina, the Dark Lord Satan and his forces. Emilia defeated Satan and his forces in the ancient world. After Emilia's victory, Satan and his demon general Alciel flee into the modern world of Japan through an open portal. With the loss of their power, they were left with no choice but to blend with the way of life of humans. Emilia also followed, with the same circumstance revolving around her too. Though Emilia still has negative feelings towards Satan and his past evil deeds, they become unlikely allies to survive. Would love find its way? Find out!!!
You have more than a thousand reasons to enjoy a comedy anime like the devil is a part timer, fulfilling your fantasy with every quality and character that defines an anime.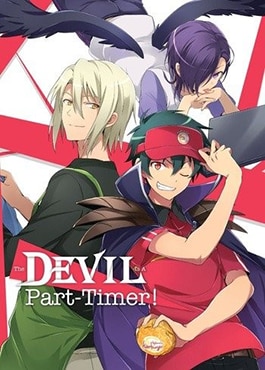 ---
Part2.Legal Ways to download Funniest animes
1: Netflix
Netflix is a global online video streaming service that features unlimited numbers of award-winning movies, series, animes, documentaries, and television programmes. With Netflix, you don't need to wait for a DVD. You can watch and download these animes from your iOS, Android, or Window 10 supported device, smart TVs, game console and any internet-connected device. Netflix is made easy in a way you can also access these animes through your web browser and have wonderful moments with kids, friends and family.
You are provided with affordable streaming plans that gives you easy access to enjoy funny dubbed animes like Gurren Lagann, Samurai Champloo, the devil is a part timer, my hero academia and many more on one or more screens depending on the subscription plan of your choice.
| | | |
| --- | --- | --- |
| Subscription Plan | Monthly charge | Numbers of pairing device |
| Basic | 9 USD | 1 |
| Standard | 14 USD | 2 |
| Premium | 18 USD | 4 |
2: Funimation
You don't need to go to the cinema before having real fun time or moment with your family and people around you. All you need is Funimation, a Sony-owned anime-distributing entertainment company with countless exclusive content where you stream and enjoy dubbed animes. With any internet-connected device, you can easily access new and old exclusive dubbed animes.
Just like Netflix, Funimation also has three subscription plans that connect you to the world of animes where you enjoy the best funny animes on your devices.
| | | | |
| --- | --- | --- | --- |
| Subscription Plan | Monthly charge | Annual charge | Numbers of pairing device |
| Premium | 5.99 USD | 59.99 USD | 1 |
| Premium plus | 7.99 USD | 79.99 USD | 2 |
| Premium plus ultra | --- | 99.99 USD | 4 |
3: Crunchyroll
CrunchyRoll is an online streaming network with the world's largest collection of animes, where you enjoy high-quality HD subbed, or dubbed anime. It offers a 14-day free trial with ads if you subscribe to the streaming online network. Whether you're an iOS or Android user, you have access to stream and download various anime series.
crunchyRoll offers you cheap monthly plans that grant access to their library of animes, where you can explore the funniest dubbed anime series like my hero academia, Gurren Lagann, Samurai Champloo, and more.
| | | |
| --- | --- | --- |
| Subscription Plan | Monthly charge | Numbers of pairing device |
| Fan | 7.99 USD | 1 |
| Mega Fan | 9.99 USD | 4 |
| Ultimate | 14.99 USD | 6 |
4: Kissanime
KissAnime is an online streaming website where users can stream and download high-quality subbed or dubbed anime. With KissAnime you're free to stream and download series of exclusive content that comes from the genre of Action, Adventure, Comedy, Drama, Fantasy, magic, supernatural, Romance, Mystery, Horror, Psychological and sci-Fi. Kissanime is known for numerous genre of animes and an advanced search option, where you can search for the title of the desired anime. Its feature comes with a lot. You can easily access the file, watch thousands of anime series, dubbed anime shows, download episodes of shows, and more.
All you require to stream anime online is a modern web browser with JavaScript support on any device. You also get the kissAnime smartphone APK for a mobile phone if it's not accessible from the computer system.
5: Chia-anime
Chia-Anime is a free streaming platform that offers you the liberty to access and enjoy thousands of anime shows in high-quality HD without any charges. You can stream different latest genre and titles of animes whenever it is served new from Japan. Chia-Anime also comes with basic features that links you to easy downloads, HD content, an easy UI interface, and many more. With these features, you have a lot of funny animes to watch, like My hero Academia, Naruto, Demon Slayer, The Seven Deadly Sins, and many more.
---
Part3.Tort behaviours in watching dubbed animes
In today's digital world of creativity, many people have grown an addictive bond with animes, but it's sad how some creators and anime lovers invade the privacy and work of others to satisfy their wants. Before making a dubbed anime, you'll take permission or license from the copyright owner before proceeding with dubbing, instead of taking illegal actions that could cause harm to the claimant. You can stream and download anime legally without anyone being harmed or suffering loss. Tort behaviour about watching dubbed animes can come in different ways.
• Streaming from an unlicensed website or a pirate site would classify you as a thief
• Downloading animes with illegal apps pronounces you a pirate
• Using hacking tool on licensed platform to stream or download for free
• Invasion of privacy I.e streaming from restricted domain
• Claiming rights over a content without giving reference to the creator
---
Part4.How to watch dubbed animes legally with Wondershare Filmora X
Why indulge in all such acts when you can create, download, stream, and share happy dub anime series legally without anyone getting hurt, only with Filmora X.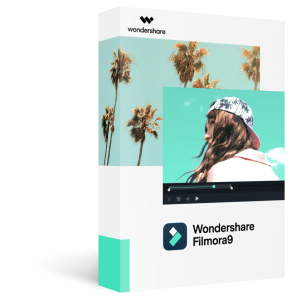 Steps of dubbing animes with Filmora X
Download and install the mobile, Mac, and windows supported Filmora X and have access to your favourite animes
Open the downloaded Filmora X, click on the New Project option, where you have access to Record any anime of your choice, and Watch Offline
If you wish to Edit the recorded anime to suit your taste: you can drag and drop the recorded file to your timeline, then make short dubbed animes, anime gifs, and many more and connect with people around you
Security Verified. 5,481,347 people have downloaded it.
Note:Please don't share your recorded work for commercial use! If you want share it online, please note the source and contact the copyright holders.
---