You might wish to record video on Windows 10/8/7 or Mac, and want to find more different ways to record video on Mac as follows:
- As an educator or instructor, it can get a little frustrating when you have trouble getting your point across to your audience. Some things just can't be explained through only images and text. Thus, you find that you need to record some process, or sequence of actions from your computer screen so that everyone watching can follow you step-by-step to better understand your training.
- If you're a pro gamer who streams gaming action online or a YouTuber who likes to make instructional videos, you want to be able to get a good screen capture for your fans and followers.
- ...
To get the best video recording quality, you're always be strongly recommended to use a professional video capture software to record a video on your computer.
However, what is the best video recording software on the market?
Obviously, this is not an easy question to answer with a simple YES or NO. And here, I have summarized some of the basic features a good video recorder should have for your reference:
- Easy to use. You want a video recorder software that should offer an easy, straightforward way of capturing what is on your screen. You shouldn't need to have the technical knowledge to use it.
- Good functionality. This is an important factor you should consider. A good video recording software should have all the basic tools to enable you to capture, edit, and save your recorded video in a format of your choosing. It should be easy to annotate, add text and simple graphics effects to your screen recording.
- Capture options. Make sure your video recorder tool is not only able to capture the whole screen but also capture webcam, single windows, and defined regions on your screen. Additional options could include timed captures and scrolling screen captures.
Usually, the more the functionality the more expensive the software will be, so only get one with features you actually need. Now, you've known what features a good video recording software should have, and then, I'd like to show you 9 advanced video screen recorder program for your choice.
Let's get started...
Editor's Pick - Filmora Video Recorder & Editor [Win/Mac]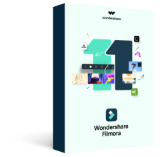 Record your PC screen with audio in full screen mode and customized screen mode according to your own needs.
Editing feature allows you to edit the recorded screen video like crop & zoon, split, add transitions/titles/filters, background music, etc. before saving or sharing with your friends.
Export the recorded video to various formats, platforms or devices as you like.
...
Let's check how to record a video on Mac or PC with the Filmora Video Editor:
Step 1. Download, install and launch Filmora Video Editor on your computer, then choose "New Project" to enter the video editing panel.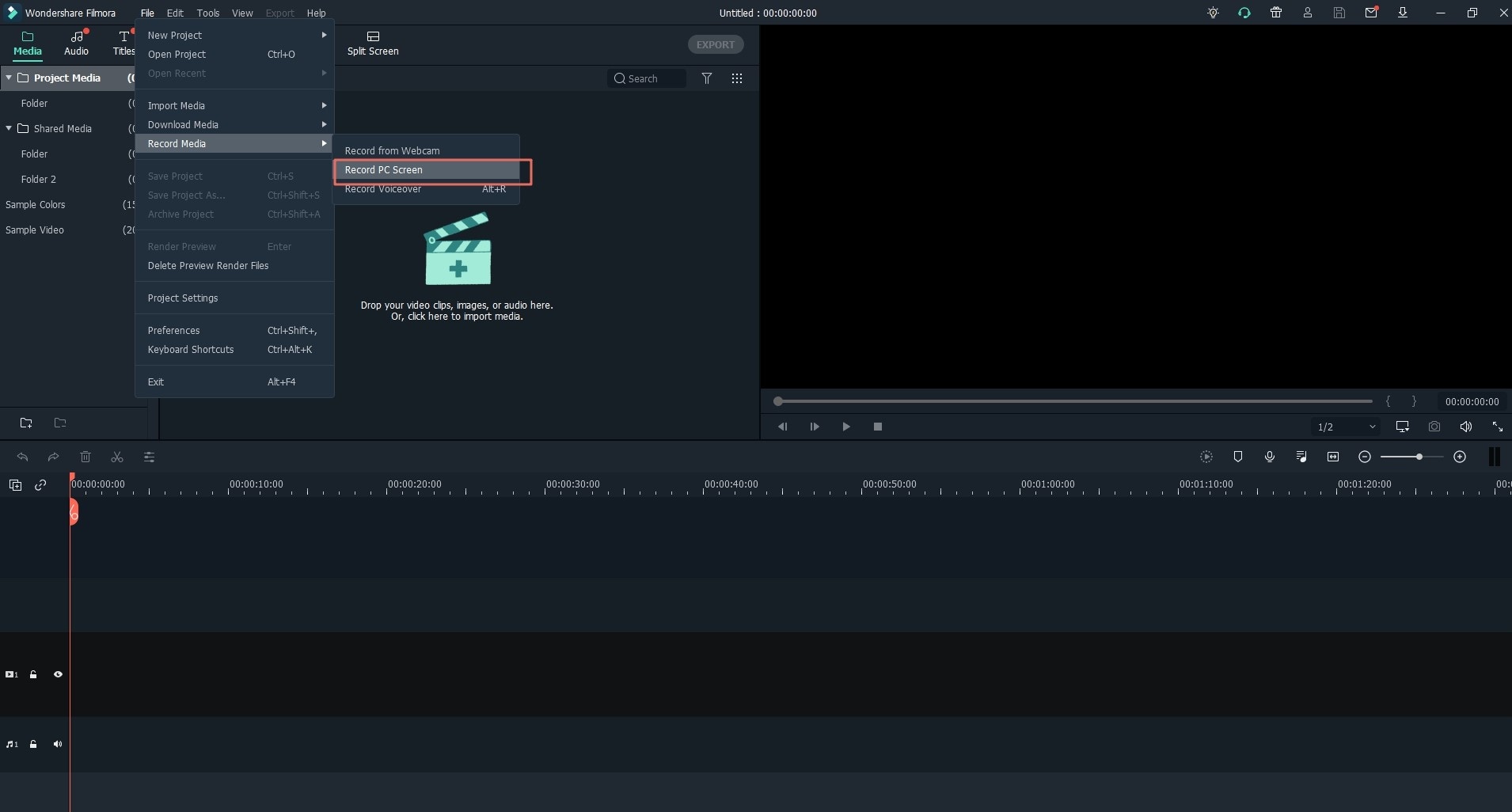 Step 2. Click on "Record > Record PC Screen", then a pop-up window will appear. Here, you can choose the recording mode like full screen, custom screen, or target window according to your own needs. And then, set the video recording quality, frame rate, etc. one by one.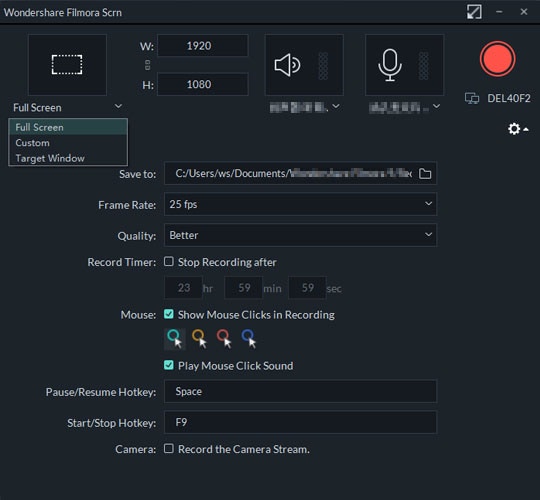 Step 3. When all things have done, you can click on the "Rec" button to start the process. During the recording process, you can pause or stop it as you like.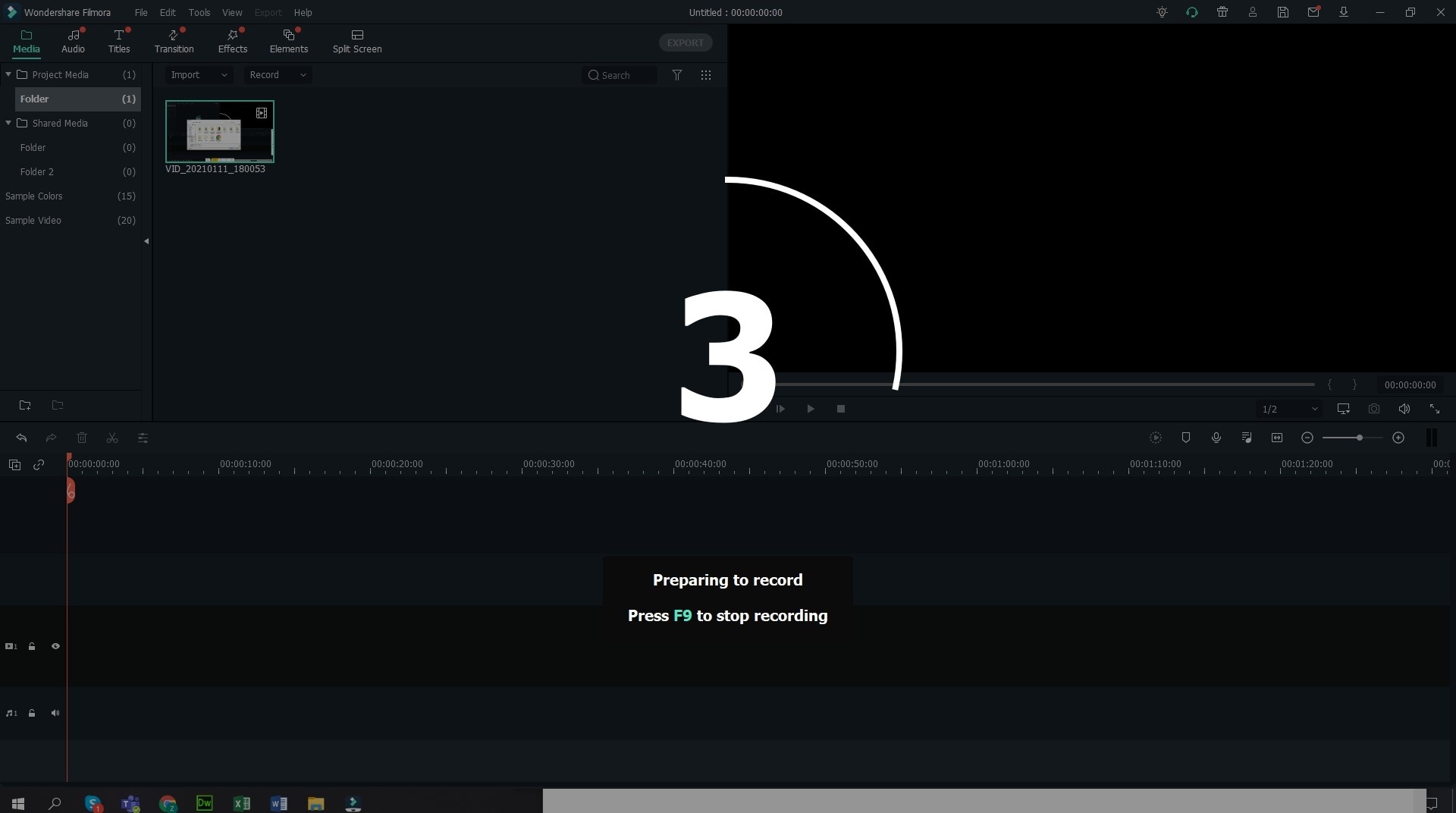 ---
#1. Movavi Video Editor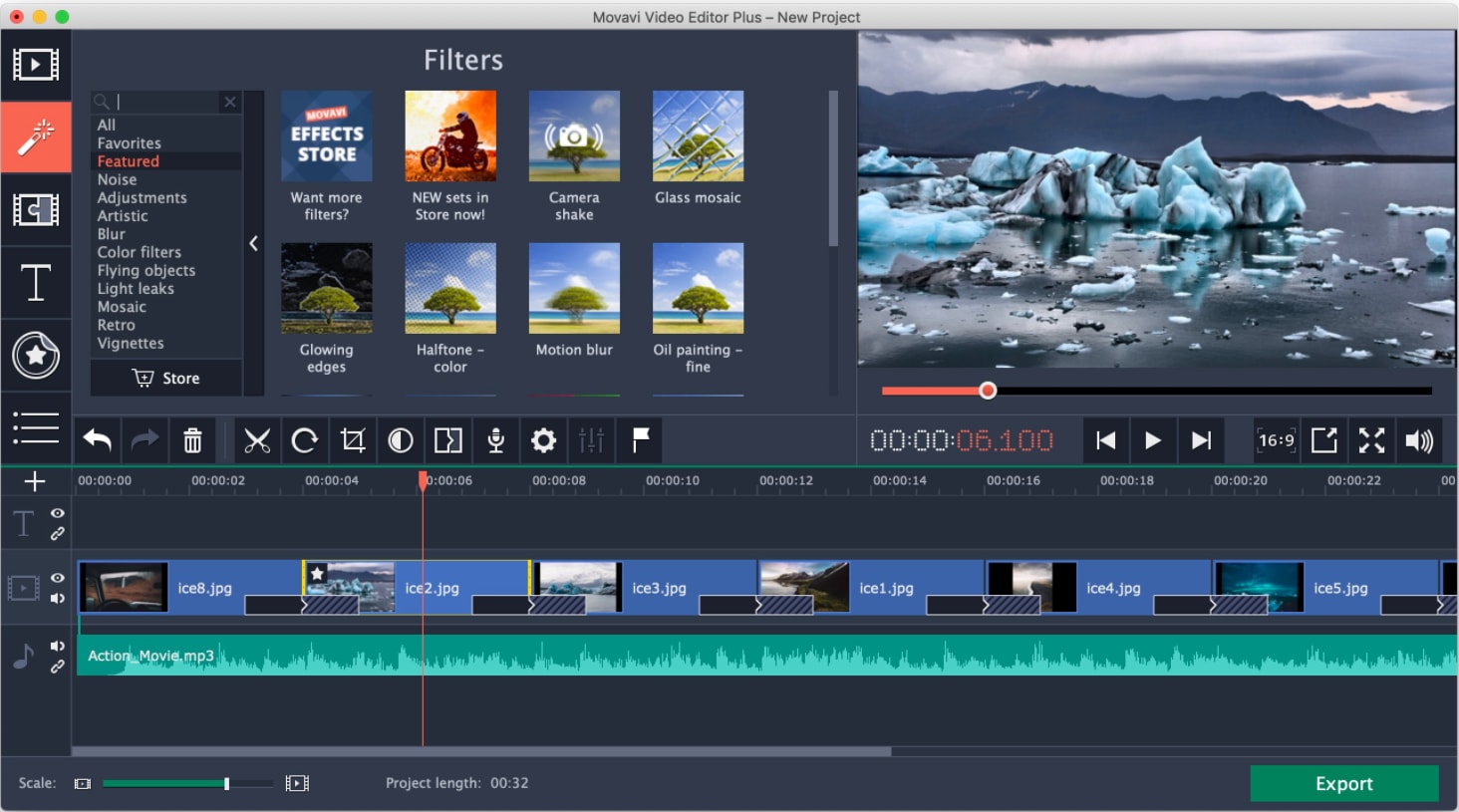 Use Movavi screen recorder to capture the screen in one click. It offers capture webinars and online calls, records video tutorials and instructions. And it also can help you to captures streaming videos and online events.
Key Features:
- Use a screen recorder to capture the screen.
- Use the recording to create videos by trimming, cutting, and concatenating clips. Add animation titles and special effects.
- Export the clip in Full HD or 4K.
Cons:
- Color tuning is relatively limited
- Few text templates and transitions
---
#2. Camtasia 2019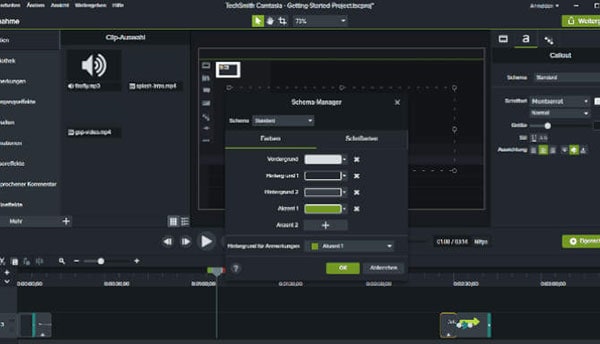 One of the most expensive on-screen recording tools out there for both Windows and macOS, the Camtasia 2019 is as good as it gets. It allows users to not only record the screen and a variety of external input devices at once but also has a layered timeline layout that allows for smooth editing and mixing.
Key Features:
- Ability to add titles, annotations, and callouts.
- Zoom, pan, and animate functions.
- Hundreds of special video effects and transitions.
- Access to a large library of royalty-free music and audio effects.
Cons:
- Lacks auto-recording.
- It might be expensive for lots of users.
---
3. ScreenFlow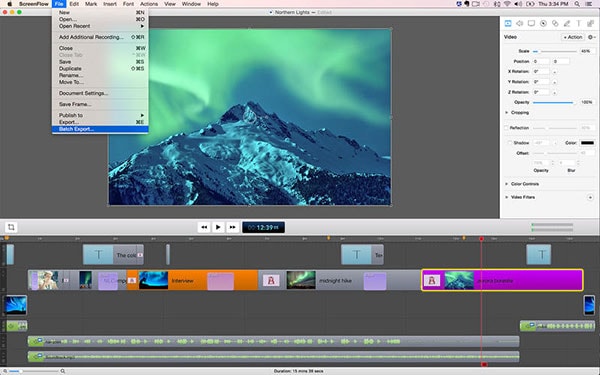 ScreenFlow is another professional video recorder that can help you create screencast videos like a pro. This MacOS software tool offers a powerful set of features in a very easy to use interface. It is also quite aesthetically pleasing.
Key Features:
- Ability to record video from a connected iPhone or iPad.
- Can import video and audio from external webcams and microphones.
- Offers the highest bit rate for recording a retina screen.
- Multiple track timelines.
Cons:
- Expensive premium subscription.
- No free upgrades.
- No templates.
---
4. Snagit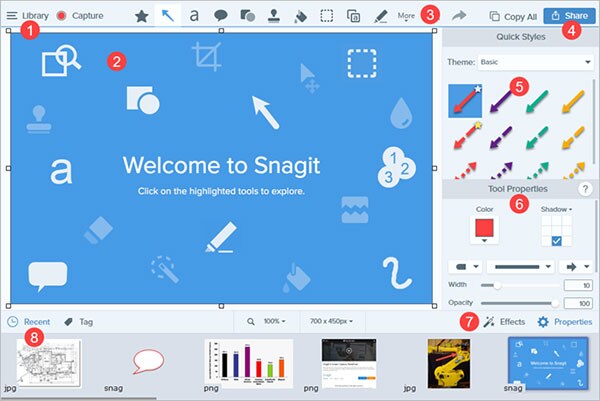 Snagit offers a very basic video recording function which makes it significantly cheaper than Camtasia. It does not come with any advanced editing tools, but is reliable, stable and records good quality screen captures. An interesting feature of Snagit is its 'All-In-One Capture' mode that captures your entire desktop, a region, a window, or a scrolling screen simultaneously.
Key Features:
- Webcam recording and basic video editing ability.
- Gif maker.
- Ability to add annotations and text.
Cons:
- Compare to similar video recorders, this tool is a little bit expensive.
- Some features can be heavy on system resources.
- Limited support for video formats and lacks OCR function.
---
5. Screencast-o-Matic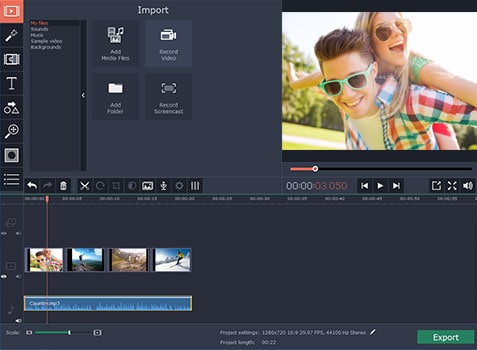 This is a macOS and Windows compatible software tool that allows users to easily record and share screen captures. While it can be used by anyone, it seems to be most popular with eLearning teachers. The trial version of this screen recorder only allows 15 minutes of watermarked screen capture at 720p resolution. Premium users have access to the host of advanced tools and features.
Pros:
- Available as both a desktop program and browser-based app.
- Hotkey support that eases real-time editing.
- Allows direct uploading to YouTube.
- Good video format support and easy to use.
Cons:
- Browser-based version requires high-speed internet.
- Doesn't support auto full-screen recording.
- Trial version is extremely limited.
---
6. VLC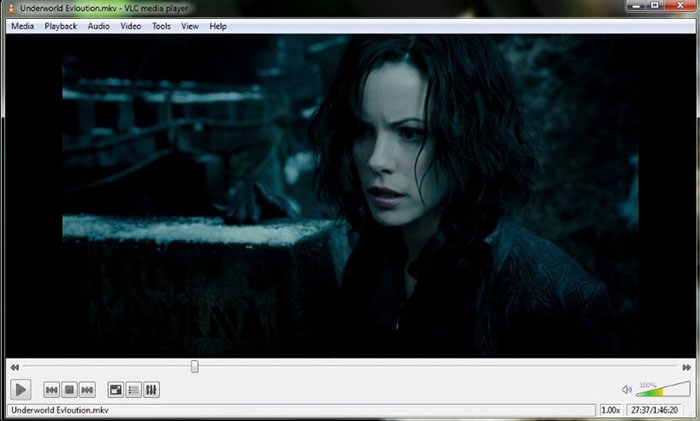 VLC is probably the most widely used media player today. To access the screen capture tool, navigate to Media > Open Capture Device. VLC provides a few basic options that include choosing between different video and audio input devices and setting a framerate.
Pros:
- Customizable video effects in real-time.
- HD and 4K support.
- Audio syncing and supports most media file formats.
- Network streaming and the always-on-top feature that is useful when multitasking.
Cons:
- Limited screen recording functionality.
- The UI design is not easy to navigate.
---
7. QuickTime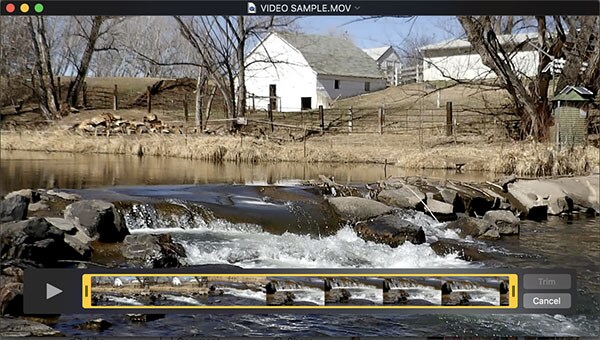 This classic media software comes already preinstalled on macOS. To access the screen capture feature, navigate to File > New Screen Recording. The arrow next to the Record button can be used to select a microphone and highlight clicks. After clicking on the red button, you can still decide whether the entire screen or only a section should be recorded.
Pros:
- Free and easy to use.
- Ability to capture Skype and videos from the internet.
- Contains almost all basic video editing and media converter functions.
Cons:
- Limited screen capture functionality.
- Requires extra codecs to support certain media formats.
---
8. Snapz Pro X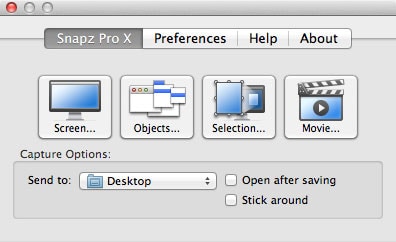 This macOS compatible software is best suited for recording training videos and screen captured tutorials. Snapz Pro X allows users to define and capture a specific region on the screen. This program has a good UI layout that is easy to navigate and use. Rather than being an all-in-one video editor, it offers only the basic features that are most commonly used.
Pros:
- Ability to capture drop-down menus, pop-ups, and dialog boxes.
- Optimized color palettes for a variety of media.
- HTML code generation to ease web publishing.
- Custom color tables when capturing multiple monitors.
Cons:
- Outdated UI.
- Soon to be discontinued.
---
Conclusion
There are tons of both free and paid video recording software available for Windows and macOS that can be used to record your screen.
When choosing which one to use, it is important to remember that...
...the most expensive or most popular option may not always the best one for you. There are free video recorders that work just as well (if not better) than the paid ones.
Overall, the most important feature that you should take into consideration when choosing the best screen capture tool for you is its ability to easily record your screen at a high resolution.
Another important feature is good video editing capabilities, as you will likely want to add effects, highlights, annotations, overlays, animations, and text to improve your presentation.
So, what is your final option of the best video recording software? Please leave a quick comment in the below section.