Whether you're into instant messaging/video calls using your computer or want to record a scene/send pictures over the internet, a Webcam comes in handy. On the other hand, webcam recording software is a tool specifically designed to use your device's webcam to record pictures/videos easily. Webcam recording applications usually come packaged with other helpful functions such as screen recording and are usually more advanced than built-in webcam recording tools.
A dedicated webcam recorder will help the video content creators to make simple calls or record videos for fun. If you are looking forward to finding webcam recording softwares for windows and mac, here are the recommendations you should never miss.
Part 1: Best Free Webcam Recorder for Windows & Mac - Filmora Video Editor
It gets tougher when it comes to concluding which is the best Webcam recorder for Windows and Mac devices; however, Filmora Video Editor comes closer to matching this description based on its unique features.
Filmora video editor is a well-rounded video tool; one of the best apps to record webcam in modern times.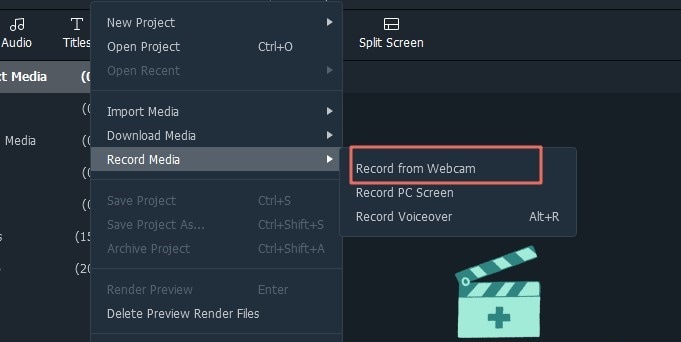 Platforms:
Filmora video editor is developed specifically for Windows and Mac devices. Thanks to how easy it makes recording and editing on PC, it is increasingly popular among users of these Operating Systems.
Key Features:
Multiple recording styles: you can record images/videos using your webcam; record your computer screen even with voiceover.
Enables you to record your webcam while simultaneously recording your screen and voiceover. An application of this feature is adding a smaller window of yourself in a screen record, as seen in many YouTube videos.
Voice input from a built-in or external microphone.
Cut, split, and remove unwanted clips quickly.
Provides plentiful advanced editing tools like keyframe, color match, motion tracking.
One-click to export to MP4, MOV, MKV, GIF, and multiple formats.
---
Part 2: Top 5 Webcam Recording Programs for Windows
The Windows Camera app is available for Windows 10. It is a pretty simple and fast webcam recording tool. Even more, there are more advanced features at your fingertips if your camera/webcam supports 4k resolution and 1080p or higher.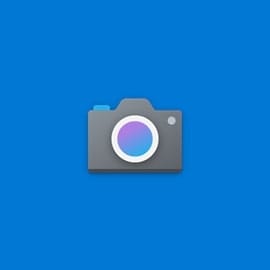 Key Features:
Pause and play while recording.
Capture with framing grid.
Support for automatic backup to OneDrive.
Document scanning.
Capture wider scenes with panorama (world-facing camera and at least 1080p resolution required).
---
If you're looking for a simple and free webcam recorder, Free2x is one of the right options for you. Free2x Webcam recorder is a 100% free webcam recorder: you can record using built-in/external webcams alongside audio and save in multiple formats, including AVI, MP4, WMV. Free2x also supports saving screenshots from webcam recordings.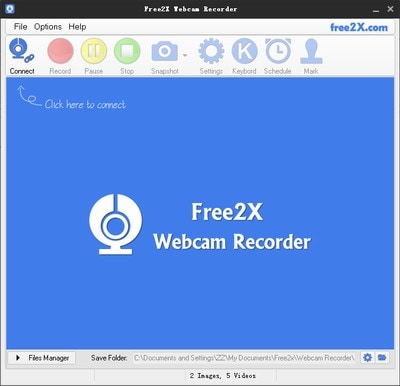 Key Features:
Record audio from mics and speakers.
Support for scheduled camera recording (record/stop at automated times)
Custom keyboard shortcuts.
---
EatCam has a popularity of over 133,000 downloads on Cnet. EatCam records webcam devices and saves them in AVI format - which is supported by most devices. EatCam also supports screen recording; this means you can record streaming videos, calls, and instant messaging or make simple video tutorials.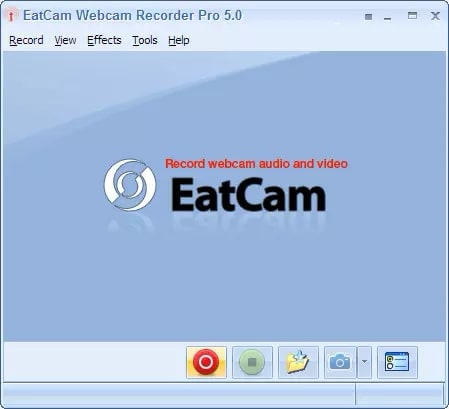 Key Features:
Easy access to recorded clips.
Support for screen recording.
Record streaming videos and calls.
Webcam recording with audio support.
Real-time stream compression.
---
Logitech is an advanced webcam recording software suitable for recording from your webcam and other camera devices. The software also has a pretty user-interface for easy access to its function. Logitech is a good example of an all-in-one webcam software with support for live text overlays.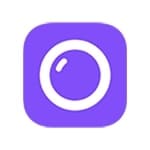 Key Features:
Support for audio input.
High video resolution recording.
Support for Logitech C920, C922, and BRIO webcams.
Professional style recording.
Share screens, audio, and webcams.
---
ManyCam is another beautiful webcam recording software - one of the most beautiful out there when it comes to UI. Apart from the beautiful design, ManyCam also supports the most advanced features. It also allows more flexibility when it comes to recording. With over 100 million users, ManyCam is one of the most popular webcam recording tools.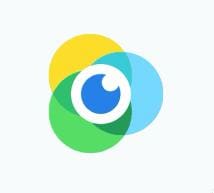 Key Features:
Change recording background (virtual backgrounds).
Layers and overlays.
Directly stream to YouTube and Facebook Live.
Picture-in-picture mode.
Support video effects and 3D masks.
---
Part 3: Top 4 Webcam Recording Programs for Mac
Although mostly seen as just a media player, QuickTime player can perform many more advanced functions - webcam recording, for example: to start recording on Apple's QuickTime, all you need to do is navigate the file tab; select the form of recording you want: Movie, Audio, or Screen Recording.

Key Features:
Recording quality control.
Audio support (built-in/external microphone).
Offers basic video editing features such as trim, orientation change, and cut.
Save output file in MOV format.
---
If you're all for fun, then Webcam Toy is the option for you. Webcam Toy contains over 80 hilarious, free, fun effects for selfies. It also allows you to share your photos online easily. You don't even need to install it on your computer. In a few seconds, the interface loads in your browser as long as you have a working internet connection.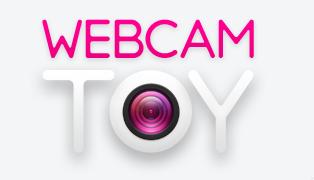 Key Features:
80plus funny effects for selfies.
No installation is required.
Lightweight.
Save photos to local device/share online.
---
Camwiz is a simple webcam recorder/controller for your Mac device. It also supports USB/external webcams.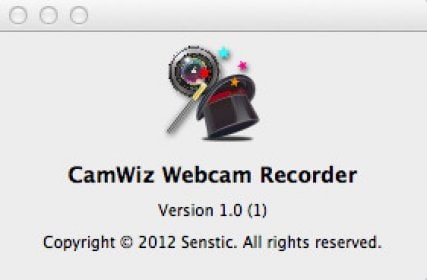 Key Features:
Adjust video color, brightness, and saturation.
Supports the addition of timestamp data during recording.
Auto-stop recording.
Night vision.
FaceTime and iSight.
---
Camtasia is made available by TechSmith and comes with a free trial. Camtasia is an advanced video editing tool allowing you to create videos or record webcam in a professional style, too.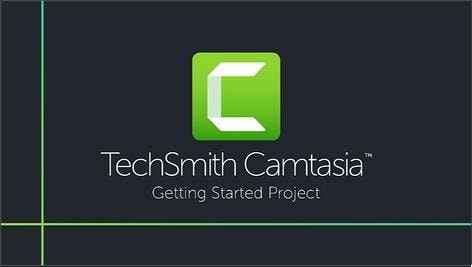 Key Features:
Video effects.
Creates typical YouTube videos.
Supports screen recording.
Simplified video editing.
Easy sharing.
---
Conclusion
Whether you're merely having fun or doing some serious business online, webcam recording software is a tool you should have installed on your device, especially in this modern era. As seen in this post, there are lots of webcam recording tool available - and it might be a bit of a headache making a choice that best suits you. However, judging by the features analyzed in this post, Filmora Video Editor could rightly make its way to the top. Filmora doesn't stop at being able to record webcam; it is also a full-blown filmmaking tool with basic and advanced video editing capabilities.