If you've ever wanted to record your Facebook video call to save it for later watching, you may have been disappointed to find that Facebook does not have an official feature that allows the recording of video calls.
But that doesn't mean you can't record Facebook video call, all you need is only a simple video recorder software for PC, Android or iDevice.
So...
...this article is going to show you how to easily record Facebook video calls, chats or live video on computer, Android or iPhone, iPad without quality losing.
Now, let's get started...
Editor's Pick - How to Record Facebook Video on PC or Mac?
Filmora Video Editor is primary designed to help users edit video on computer like a pro, but it also works well as video recording software for Mac and Windows users. With it, you can record not only Facebook video calls, chat or live video, but also other online videos, PC screen, etc. as you like.
Now, let's have a brief look on the key features of this Facebook video recorder software: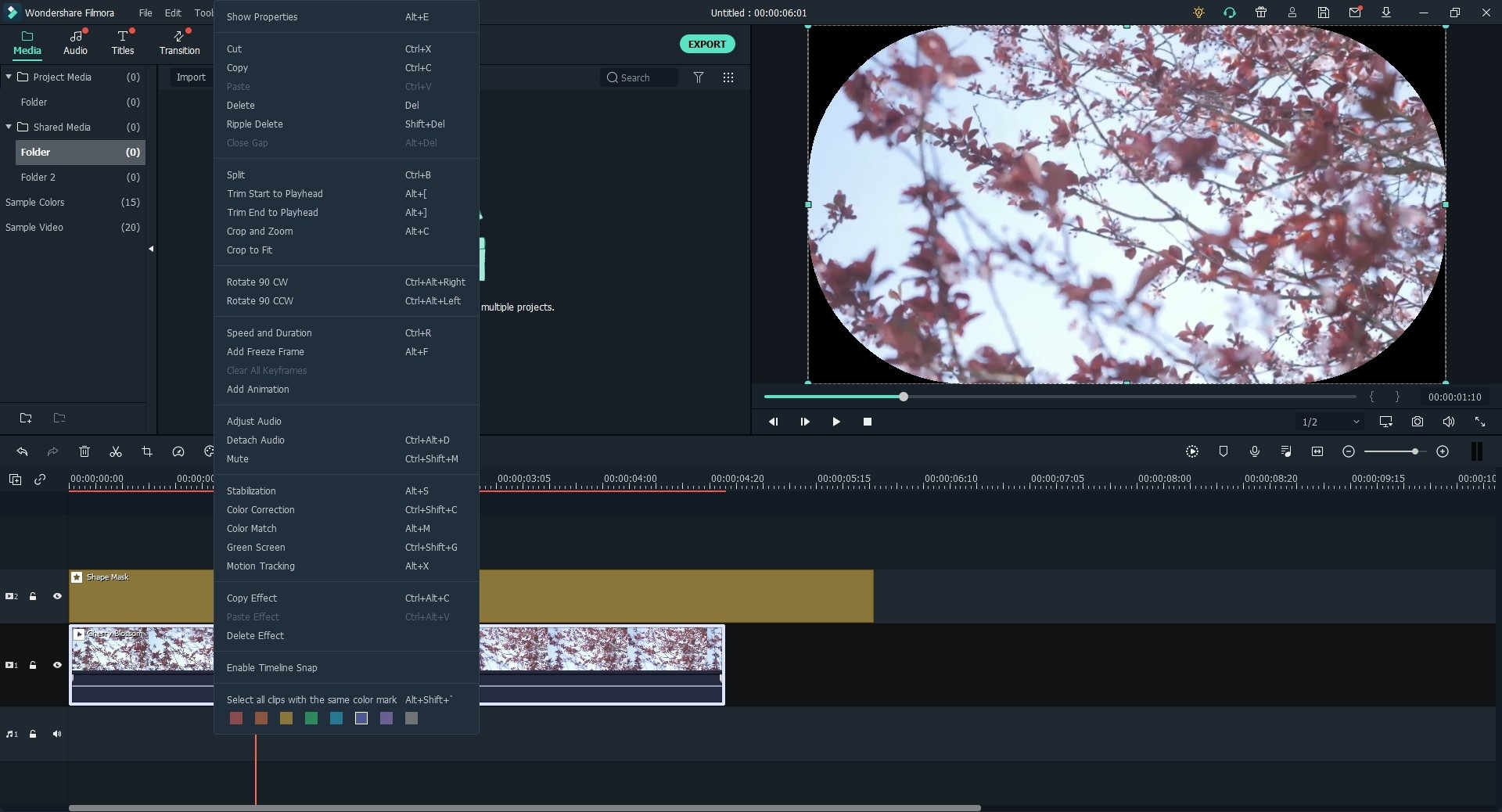 Key Features
Record all activities on your PC or Mac with 1 simple clicks. 3 options help you locate your needed area for recording completely: full screen, custom and target window.
Edit the recorded video or video from other sources with dozens of editing tools.
1000+ special effects to help you customize and create an awesome video effect without requiring technical skills in editing.
Import and outpurt videos in various format, from or to almost all popular devices, and social platform.
Steps on Recording Facebook Video Calls with Filmora Video Editor
Step 1. Download, install and launch Filmora Video Editor on your Windows or Mac computer. Then, you can click "New Project" to open the editing panel and then navigate to "Record > Record PC Screen".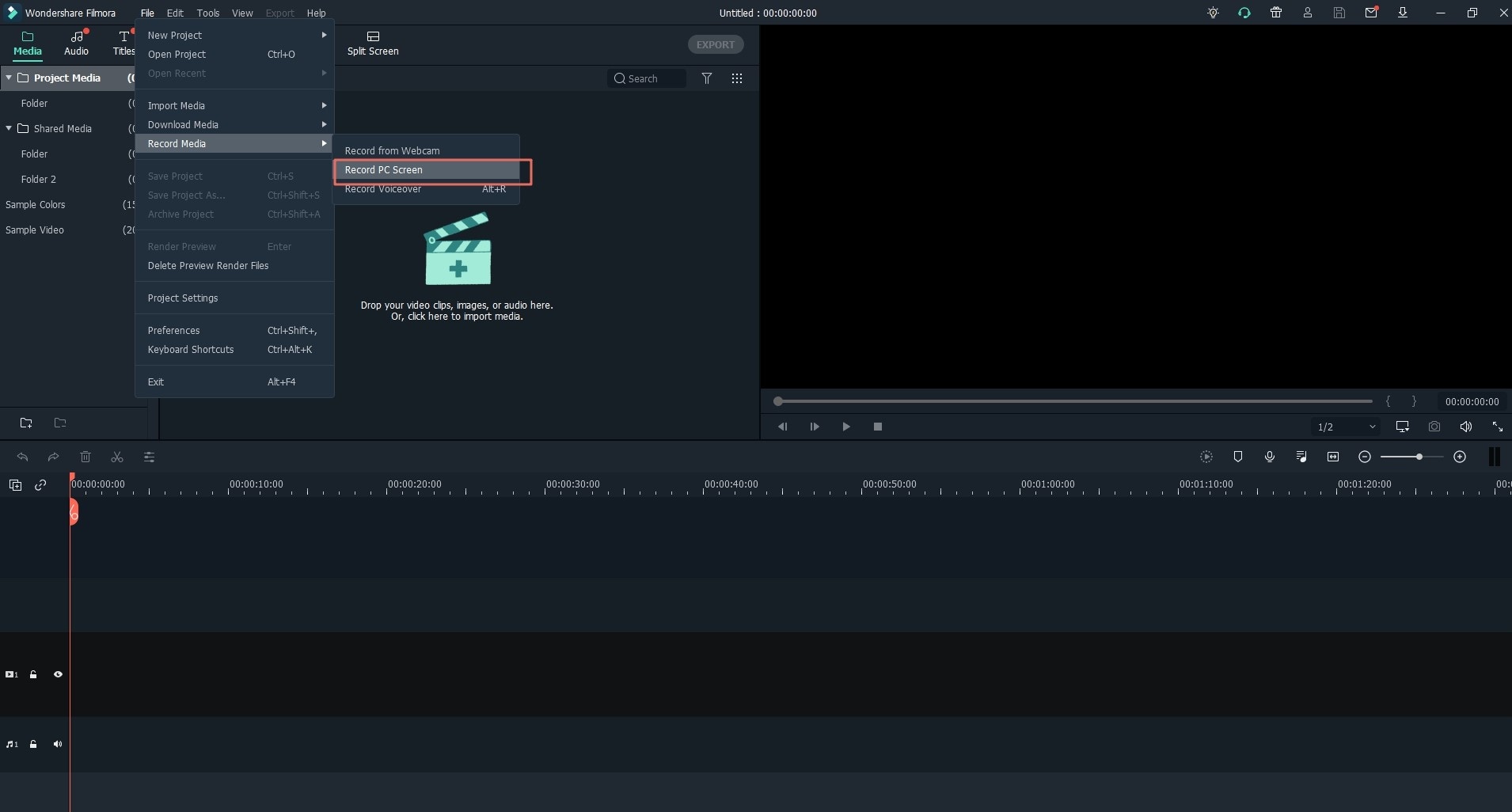 Step 2. You are now ready to set up the video call recording session. In the settings, choose whether to record the entire screen or a custom defined area. Also, select to record from an external mic if you intend to record your voice. More advanced settings can be accessed by clicking on "Settings".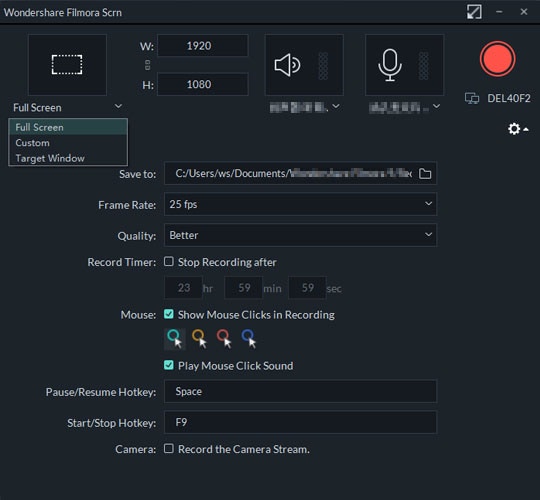 Step 3. When finished tweaking the settings, click on the "REC" button before accepting the Facebook video call. This program will start recording after a short count down. Minimize Filmora Video Editor and continue recording your screen.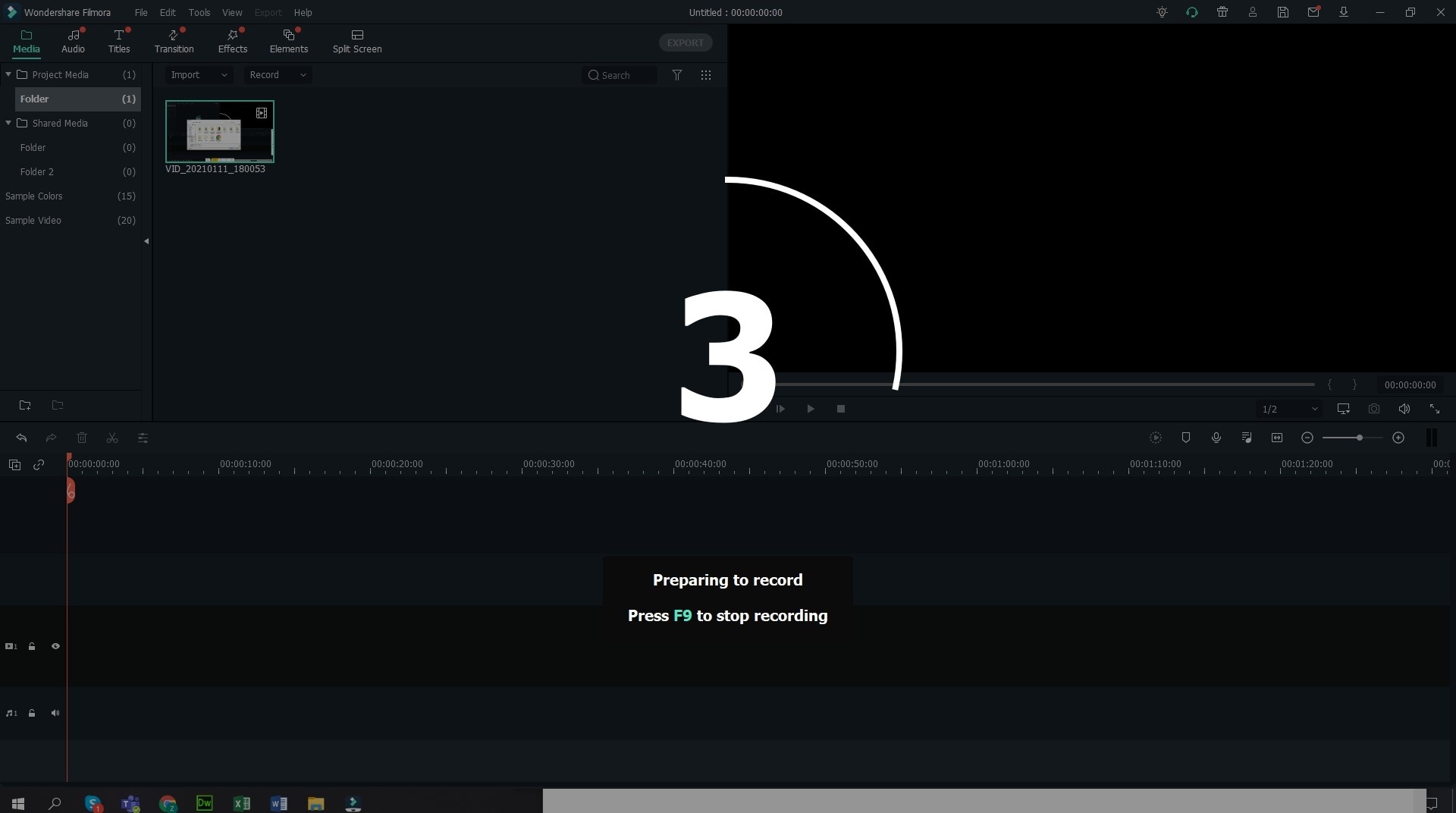 Step 4. After recording your call, click "Export" to save your video in a format of your choice.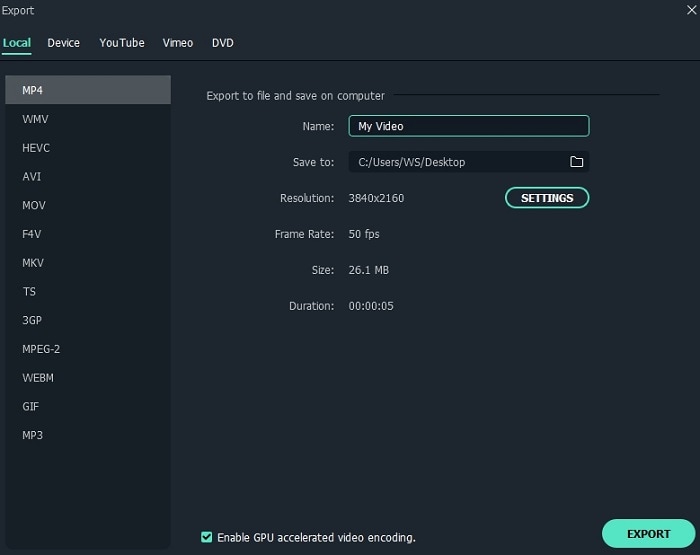 [Bonus] Filmora Video Editor allows you to use the video editing tools to personalize the recorded video before exporting. So, if you want to cut, split, trim, or add special effects like mosaic, face-off, etc. in the recorded video, you can follow the below tutorials to customize it:
- How to Edit A Video Completely
- How to Split Video in 3 Different Ways
- How to Put A Filter on A Video
---
How to Record A Facebook Video from iPhone?
If you're looking for apps to record video calls on iPhone or iPad, then you will find that Apple does not offer any screen recording apps in the App Store.
However,
it is still possible to record a Facebook video call by using the iPhone's screen recorder feature. Keep in mind that this feature may not be available in older versions of iOS.
Below is the detailed steps:
- Click "Settings > Control Center > Customize Controls" and tap the "+" icon next to the "Screen Recording" to add it to your Control Center.
- Back to the main screen on your device, then swipe down to reveal the Control Center then tap on the screen recording icon.
- To stop recording, swipe down to open the control center and tap on the red screen recording icon.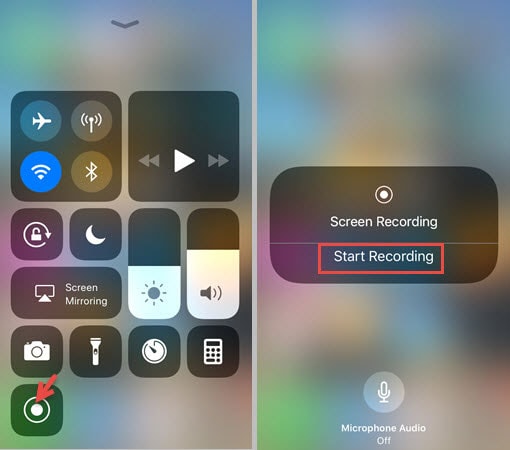 ---
How to Record Facebook Video Chats on Android Devices?
Android users have plenty of options when it comes to screen recording apps. there are plenty of recording programs on the market. And here, I'd like to introduce an app called "YouTube Gaming App" for your reference.
Although this app is aimed at gamers to record gameplay for YouTube, it can also be used to record screencasts of your Facebook video calls.
For example,
To record your Facebook video call on your Android device, launch the app and click the Go Live button. Then, you'll see a list of gaming apps installed on your phone. You can click on "All Apps" to show your non-gaming apps and select "Facebook".
After that, the app will record everything on your screen during your video call session including audio, pop-up notifications and text input as you type.
When you are finished recording, swipe down and tap the YouTube Gaming icon and tap to stop recording.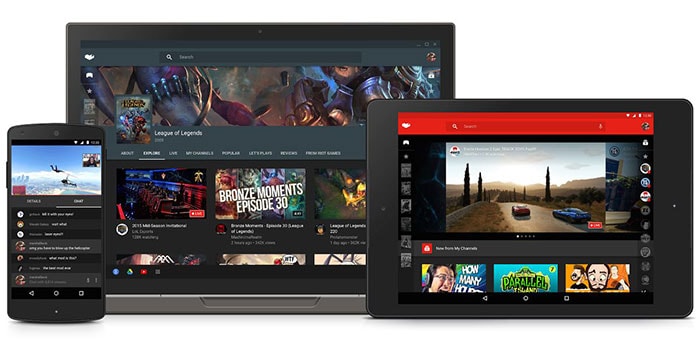 ---
Knowledge: Why More and More People Want to Record Facebook Video Calls?
Some common reasons why people might want to record Facebook video calls include:
#1. Create your own video content
When you are gathering material to create your own video report or presentation, it makes sense to record Facebook video calls. This could be an interview, a consultation or a statement. You could then cut and edit the footage into your own video project, which you can share over the internet or even sell as an e-learning course, VOD or broadcast as a streaming video.
#2. Create information libraries
If receiving a call from your college or university professor to discuss an academic matter, it would be wise to record the call and refer to it later during revision or when writing a paper. This recording can also be shared with your classmates or study group members.
#3. Keep a record of video meetings
It is important to keep a record of video calls between business associates or members of an organization. Recording the video call is much more efficient than writing minutes or transcribing the discussion.
#4. Preserve memories
If you are receiving a video call from a friend who lives far or with whom you rarely get a chance to speak, it is a good idea to record the call and watch it later when you miss the person.
#5. ...
Thus,
do you know how to record Facebook video calls on PC, iPhone, iPad and Android devices? If so, just start your Facebook video recording journey from now on.
Or, if you have any other suggestions, please leave a quick comment in the below section.