Contents
Controlling Final Cut Pro is a bit difficult for many of the user. It is tiring to use iPad accessories like mouse, keyboard and other for dealing with Final Cut Pro. Keeping this need in view, app designers have designed different apps that are much handy in controlling the Final Cut Pro editing procedure. Here we have five different apps that are highly recommended for users to control Final Cut Pro on iPad.
Best Alternative to Final Cut Pro - Filmora Video Editor
Filmora Video Editor for Mac (or Filmora Video Editor for Windows) is the best video editor in the market and provides the best methods, tools and techniques to perform the video editing easily. Filmora Video Editor enables you to easily make movies , edit audio, apply effects and share your new movie on YouTube, Facebook, Vimeo, DVD, TV, iPhone, iPad, iPod, and more!
Key Features of Filmora Video Editor:
It is incredibly easy to use with a clear interface.
You can add all kinds of videos, images, audio tracks, voice overs and even record the computer screen.
A range of creative features such as the capability to add overlays and filters to enhance the appearance of your videos. The program also allows you to add titles, text, transition and motion elements.
Directly upload the edited videos from the program to YouTube as well as other social media sharing sites like Vimeo and Facebook.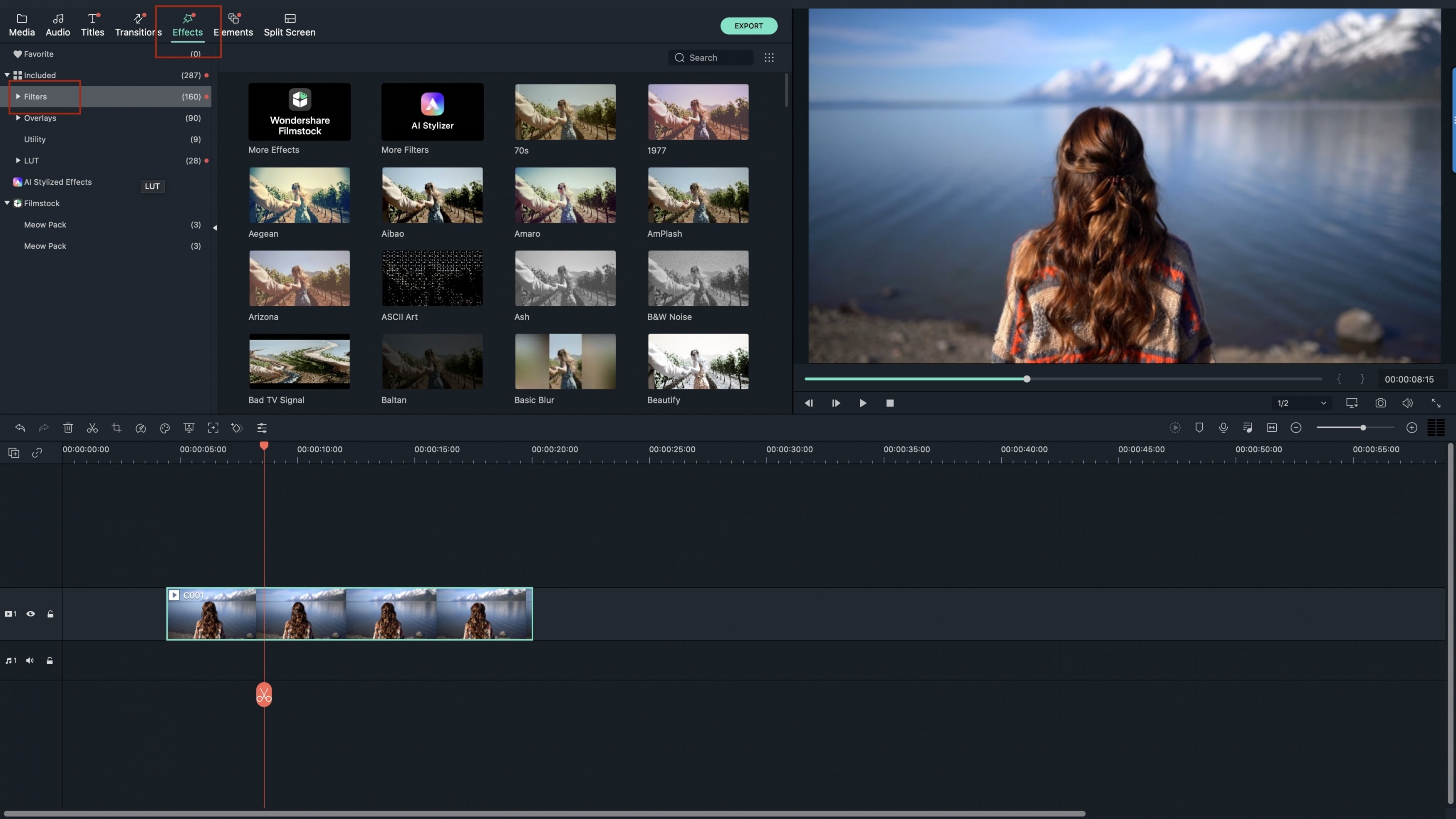 Everyone who deals in video formatting/editing, Final Cut Pro is almost a must-have thing. It eliminates the need of clicking, selecting different options, and can skip menu bars and tab to ensure a smooth editing with Final Cut Pro. Its classic features make it a first choice of its users is mentioned below:
It provides an easy access to all tools.
It provides an easy access to all tools.
Fast and easy color Grading access
Can edit many clips at a time
Can swiftly render shortcuts, export and import the files
Click free audio adjustment
Easy and quick access to key wording
Help in color correction automatically
Has full control on volume system
Easy way of scrubbing the timeline
For controlling many apps on your iPad you sometime need a third party app that works as bridge and lessens your burden of dealing with iPad apps and accessory devices. V-control Pro is also a robust app that helps you to deal with your iPad software. With the help of it you can get control over Final Cut Pro and can make your experience of editing easier. A lot of one click button on specially designed tool make the Stop, Play, Next, Back, Zero, Audio control, jump, End, Color control levels too high. Following superb features make it distinct from other similar apps. As it:
Provide full commands on editing at Final Cut Pro editing station.
Make timeline scrubbing easy.
Provide precise control over color adjustment.
Has many preset skins that have specific keys for controlling purpose.
Makes editing , trimming and adding of video clip easy and quicker.
Has simple touch control that makes zooming easy.
Adjust audio track and making background noise free is no more hectic just because of it.
Apart from controlling Final Cut Pro, it also gives user a precise and complete control on many other apps too.
Editmote works as a control surface for the controlling the different apps on your iPad as well as to make editing easy on your Final Cut Pro app. Simple interface and easy method of using makes it a first choice of the beginners. After downloading and installing this app to your iDevice you can get a great level of control on all apps and editing media file is no more issue for you now. You can enjoy editing while sitting in your sofa, just because of following Fabulous Features:
It contains set in and out point, Play head, Add Markers and also can control volume .
Gesture identification complete your required task without looking down on screen
Preference Pan give you opportunity of switching to "on" and "off"
Predefined key combination work as short cut for editing.
Customizable button allow user to set a special function for a specific button or completely remove it.
CTRL+ Console app designers are highly confident about the functioning of their app. Their app is providing the iOS user a great control level. This app has its own fame and demand in the app world for providing a control panel to make it easy to command on your iPad apps without keyboards and mouse. Following fabulous features make this app worth using:
It is fast and very responsive even to a fine touch.
Simple and detailed layout .
Cutting, editing and trimming a video get done in no time.
Help to get rid of shortcuts, it itself have all in it.
Suitable for all iDevicest.
Color changes, audio control and clip editing is precisely controlled with it.
DAW Control is a blessing for those who feel difficulty using different apps. DAW Control with its unique layout containing the touch button, provides a full command over all iPad apps especially Final Cut Pro. Following features separates it from all other control surface apps: