Is Final Cut Pro only for Mac and Where to Download Final Cut Pro for Free?
Ideally, Final Cut Pro is designed for running on Mac only because the technologies used for building the program are exclusively for Mac OS X. If you don't have an Apple device, forget about using Final Cut Pro especially on Windows. But you can find many easy to use and cheaper video editing software can be Final Cut Pro for Windows alternative. Furthermore, there are many online sites where you can download Final Cut Pro for free. In this article, we will introduce you to the best alternative to Final Cut Pro for Mac 10.13 High Sierra.
A Cheap Alternative to Final Cut Pro for Mac (10.14) - Filmora Video Editor
Filmora Video Editor for Mac could be your best choice to be the cheap alternative to Final Cut Pro for Mac (macOS Mojave included). This powerful video editor allows you to access even more capabilities for media formats and devices. While on Final Cut Pro for Mac, all of features are found in different sections of the application, on Filmora Video Editor you can easily find the feature you want to use from the same window.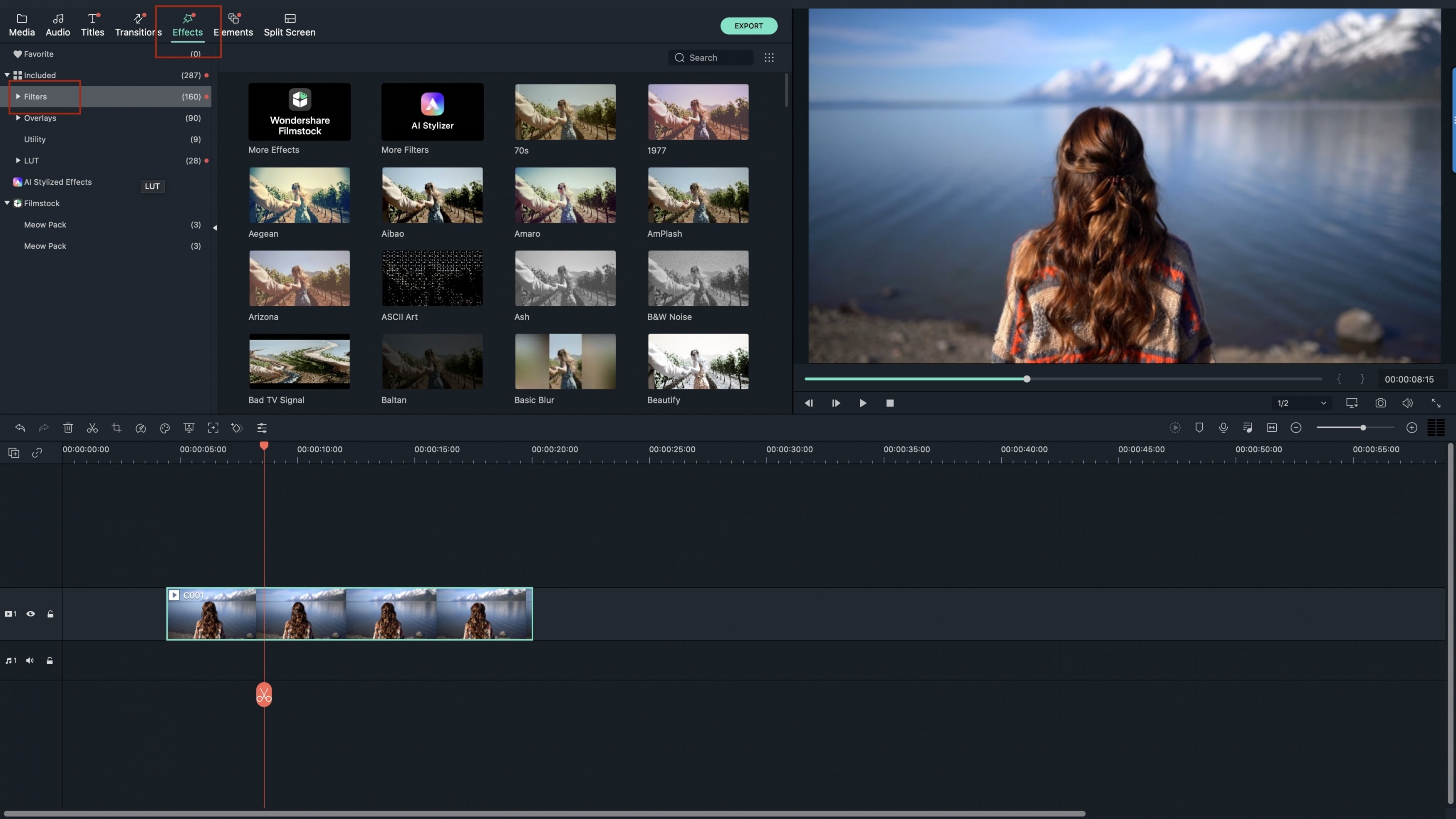 Why Choose Filmora Video Editor as Cheap Alternative to Expensive Final Cut Pro for Mac:
This video editor provides both Windows and Mac version.
Lots of built-in special effects like filters and overlays can turn simple videos into movie quality.
Motion graphics and special effects can be applied very easily as they all listed in the main interface.
Texts and titles allow easy customization of the videos as you wish.
Exports edited to various formats including Video, Audio, DVD, devices and online websites.
---
How to Edit Videos with Filmora Video Editor for Mac
Step 1. Load Files
All the files that you are to edit should be added to the program timeline with simple dragging and dropping. There is the alternative of using the "file" tab on the menu bar which will allow you to browse through the computer for the files.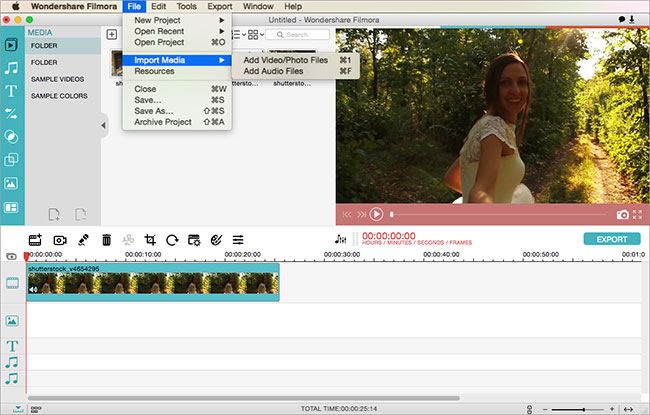 Step 2. Freely Edit Video
Highlight the video that you are editing and then there will be editing options to choose one from. You will have to choose the suitable editing option for your video.
Filmora Video Editor supports all basic editing functions, you can trim, crop, combine, rotate, reverse videos in a few clicks.
In addition to these basic features, Filmora Video Editor advanced editing functions could also come in handy when doing more creative video editing. The Green Screen, Pan & Zoom and other cool effects give your video a hollywood look.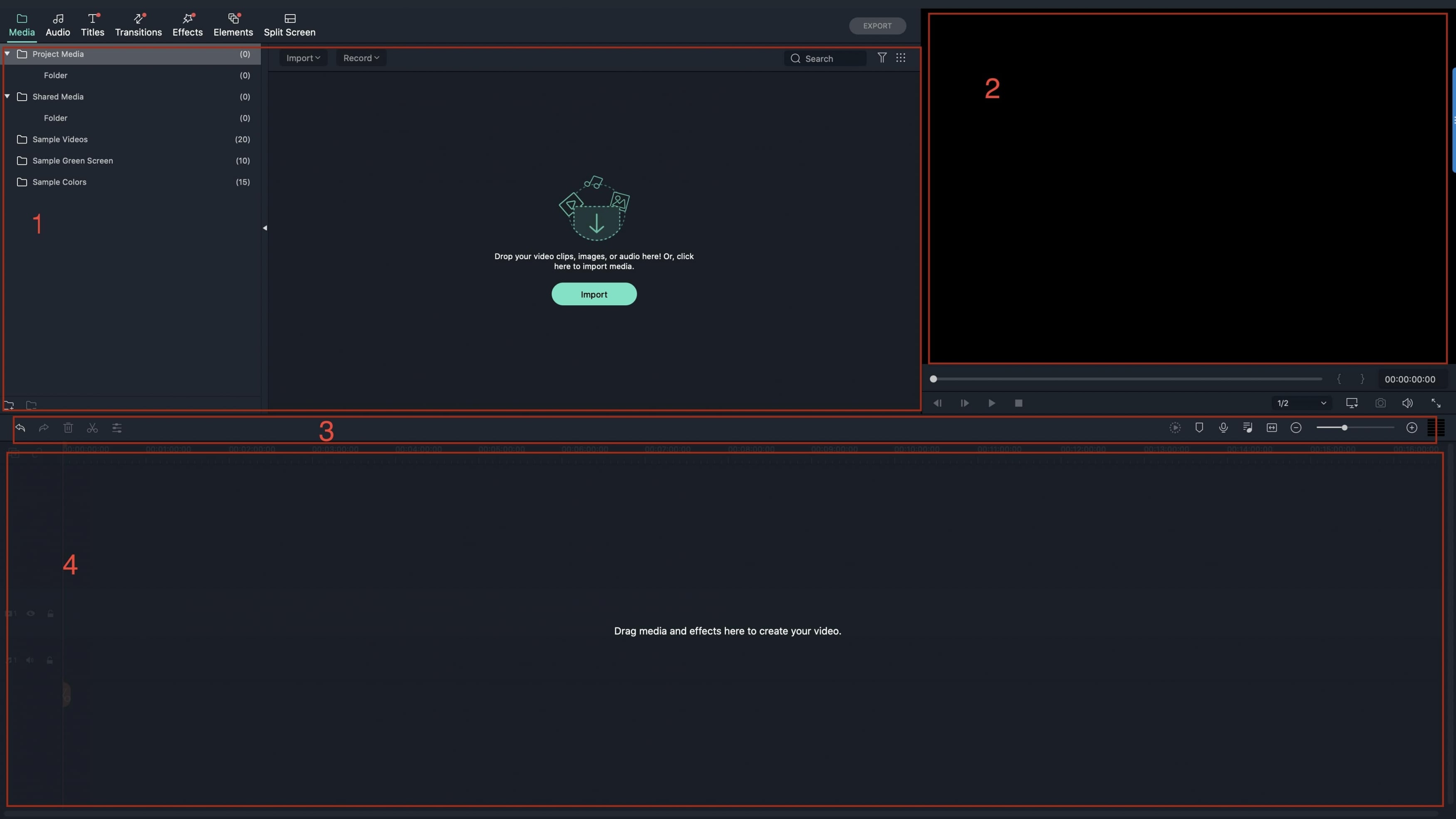 Step 3. Save Video
Lastly, save the changes you make to the video. And then you can export them to any device as wanted.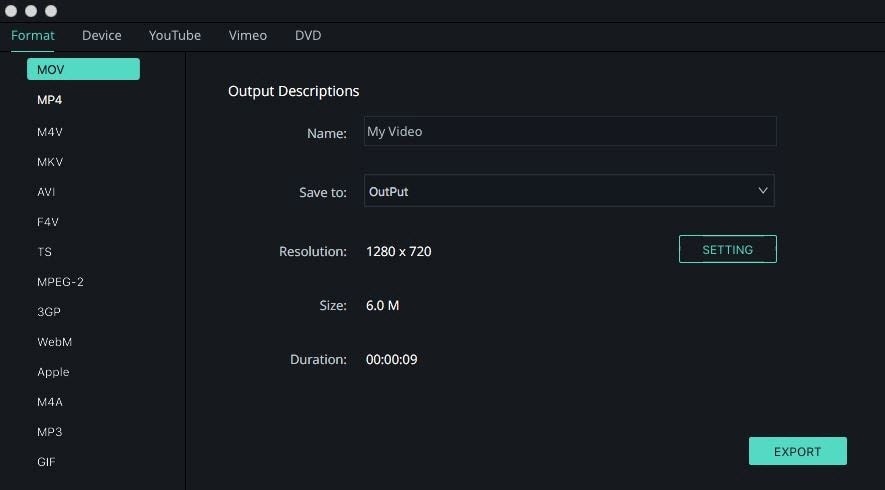 ---
Why I Recommend Filmora Video Editor
Animated titles are other features that you will get to enjoy with Filmora Video Editor for Mac (which also has a Windows version: Filmora Video Editor for Windows), and this Final Cut Pro for Mac alternative makes it possible to add captions to a video. Color correction helps to make adjustments to the saturation, contrast and brightness of videos while PIP has over 50 transition effects that you can apply to make your movie stunning. If you want to sense any changes or splits in your video, scene detection features make that possible while mosaic effects helps to blur any parts that you don't want to appear in your video.
There are many other editing functions of Filmora Video Editor that will impress you. Screen capture has a built-in preview window that makes it possible taking snapshots while video and audio recorder helps to add a voiceover or an extra video to your movie. There is the timeline panel which will make it easier editing your videos, drag and drop helps to edit videos with a simple drag-and-drop functionality while full-screen preview allows you to view the edited work under a full screen which offers real-time experience.
[Attention] If you want to know more info about Final Cut Pro alternative, you can click the link to learn more
---
Tips About using Final Cut Pro for Mac
- Does Final Cut Pro support Yosemite, macOS Serria, macOS High Sierra, macOS Mojave?
The clear answer is that Final Cut Pro supports Yosemite. FCP has been bolstered to allow it support more of editing, importing and exporting of videos taken under standard resolution. The lat est versions of Final Cut Pro have advanced features that make it well compatible with Yosemite so you will not have challenges using it. They can handle video of 4K as well as 5K resolution and more which is an advantage for users.
[Update]: Final Cut Pro has upgraded to Final Cut Pro X, if your Mac are in macOS Serria, macOS High Sierra or macOS Mojave system, and you had never installed Final Cut Pro on your Mac, you can only download and install Final Cut Pro X now.
- How to buy Final Cut Pro | Find Final Cut Pro discount plans
Don't miss:
- Get Final Cut Pro with A Low Price
- Most Cost-effective Way to Get Final Cut Pro for Free
- Troubleshooting tips on using Final Cut Pro
You will learn about the main advantages of that once you start using Final Cut Pro. Apple has been very creative to have features like workflow assistant and inspector panel that make it smooth using Final Cut Pro with Yosemite. There are also iOS apps launched by Apple with support for Yosemite and that widens the scope of options. At any given time, you will be able to use Final Cut Pro with Yosemite without experiencing any difficulties.
However, there is no guarantee that Final Cut Pro will always work as expected. There are bound to arise several hitches and it will disturb you in case you are not informed on how to troubleshoot. You don't have to get bothered about getting an expert to do that for you, it is something that you will be able to actualize on your own with this troubleshooting guideline. Start by lunching the "applications" folder and then right clicking on the "show package contents" icon. It will then open the "contents" folder and "Mac OS" in that order. From the "Mac OS" folder, double click on "Final Cut Pro" and the terminal window will come up automatically. Once it starts running, you will stop experience the initial problems.