There are very many apps in the market to consider using for video editing. They have their specific features, pros and cons as well as pricing that inform decision of any user. If you are not well informed on that, it might end up causing you confusion. It is for that reason this article will take a deeper look at the popular ones namely Adobe Premiere, Final Cut Pro, AVI & Video Editor. Make sure you have chosen that which suits you best.
Part 1: Information About Filmora Video Editor, Adobe Premiere, AVID and Final Cut Pro
#1: Filmora Video Editor
If you are looking for a software program which not only lets you merge videos files easily but also provides you with lots of transitions, intro / credit, animated titles and other kind of special effects, I'd like to recommend you Filmora Video Editor & Filmora Video Editor for Mac. It's the best video editing tool for users who doesn't have much experience in video editing to export professional-;ooking videos.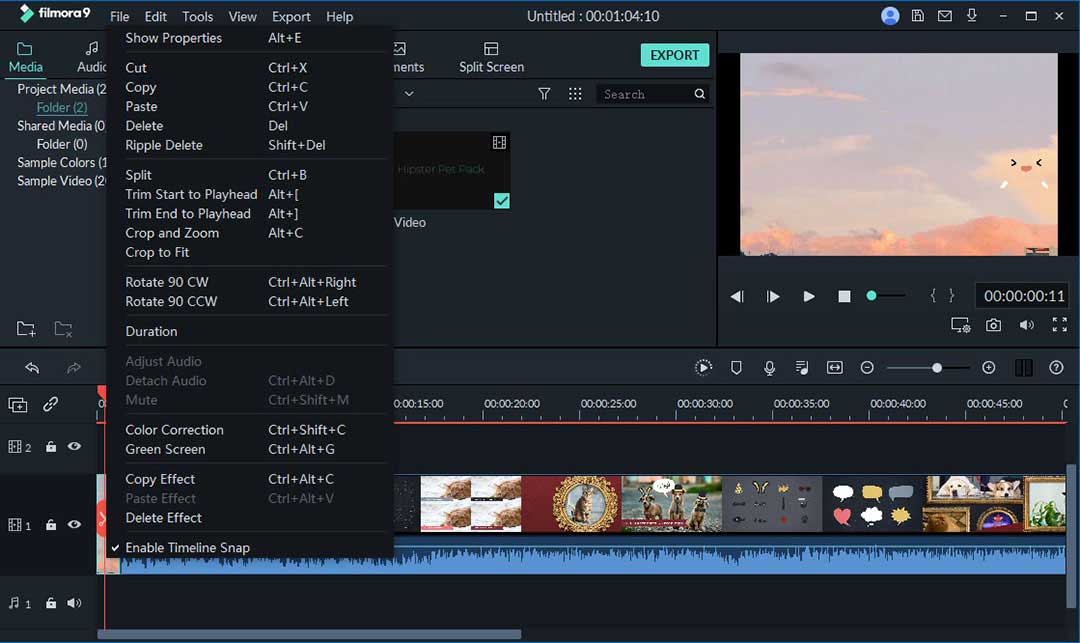 Check out the main features of Filmora Video Editor now:
Drag and drop video clips and photos to combine them as a big video.
Multiple transitions, into / credit and sample colors make the scene shift naturally.
Great-looking animated titles to make the video special and stunning.
Hand-picked filters, overlays and motion graphics make the video standout.
Special effects, like green-screen, split-screen, face-off,et. Are available as well.
---
#2: Adobe Premiere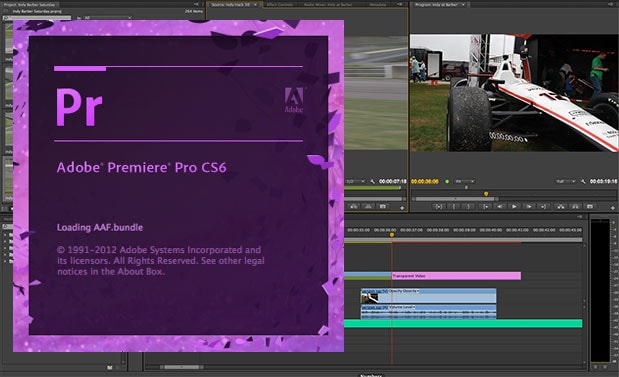 Adobe Premiere is a software program for editing video and uses timeline to accomplish that. Its presence in the market has surely revolutionized the video editing industry thanks to its standout features. One of such features is its support for high resolution editing. This has been one of the biggest headaches for many video editors but Adobe Premiere gives you a way out. In other instances, the program has support for 3D editing and that makes it possible to view such material with 2D monitors. If you want to have adjustments made to the right and left eyes, you can with this program.
---
#3: Final Cut Pro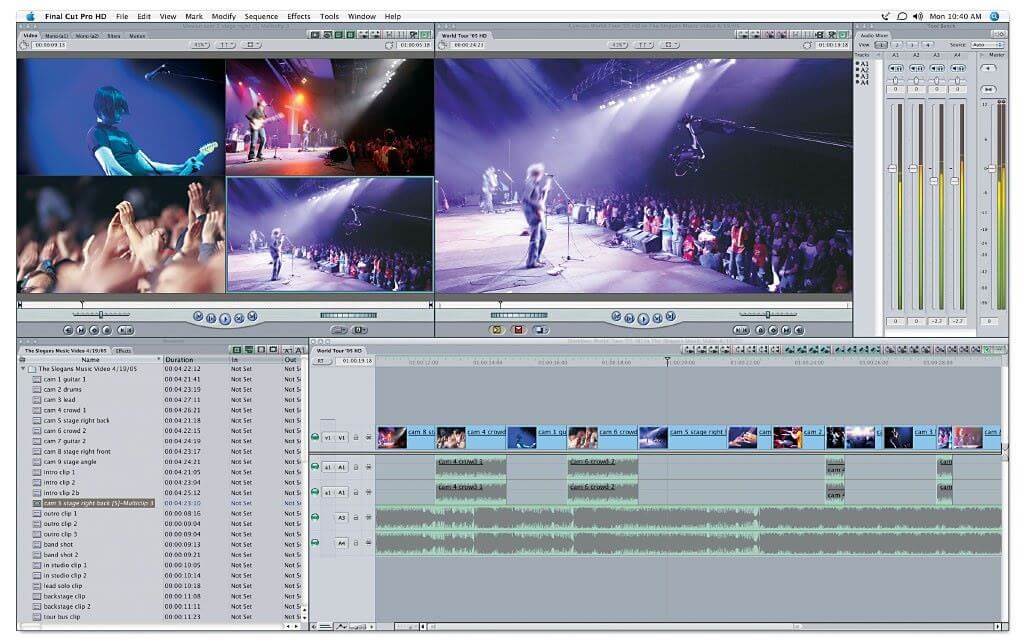 You can edit your videos smoothly with Final Cut Pro program and can handle more than one stream with maximum resolution. Its playback is very powerful and that adds to the easy editing experience. You will like the user-friendly interface because it comes with four windows for editing. With the timeline, editing is taken a notch higher with this program. If you want to edit one file at a time or many, the timeline makes that possible. It can handle up to 99 files at a go.
---
#4: AVID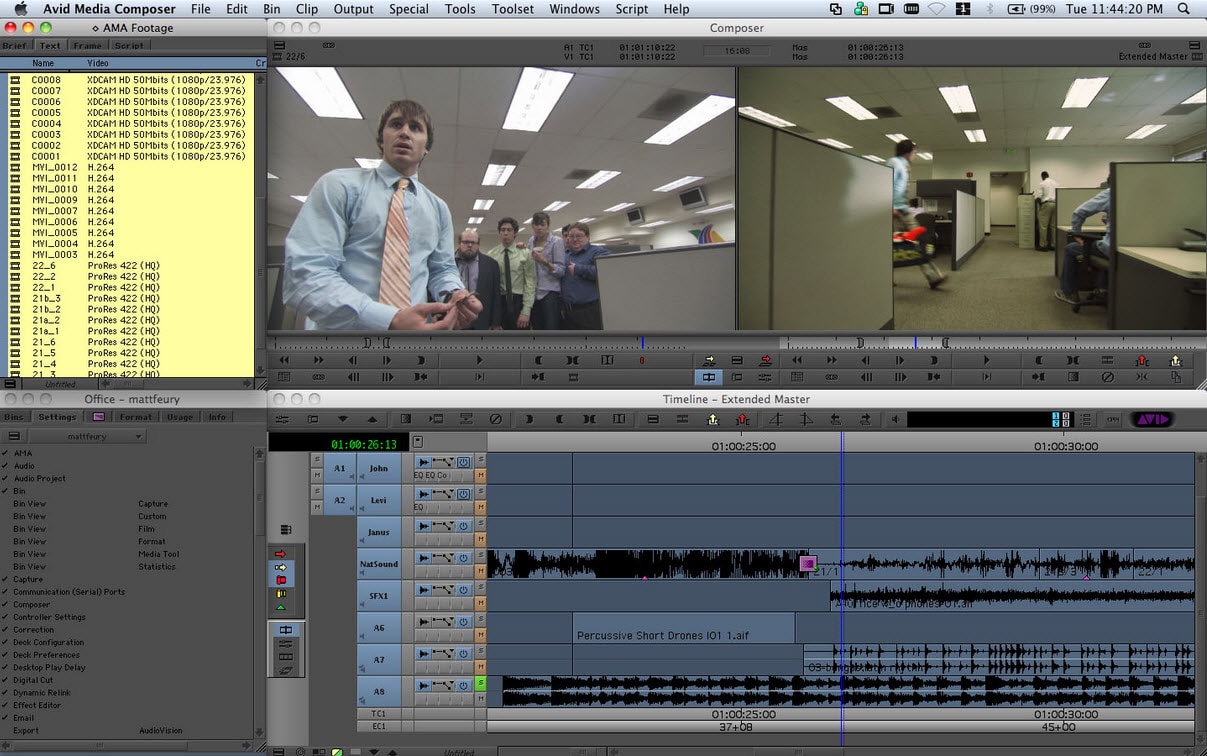 AVID is the best software to help you connect with other people in a very efficient, powerful and collaborative manner. It has very many features to allow you customize your video during editing and you must get maximum value in return for that. It might not measure up to other popular programs but it's well suited for video editing.
---
Part 2: Compare Filmora Video Editor, Adobe Premiere, AVID and Final Cut Pro
| | Filmora Video Editor | Adobe Premiere | AVID | Final Cut Pro |
| --- | --- | --- | --- | --- |
| Price | $34.99 | It is mostly available on subscription and costs $19.99/mo | It is mostly available on subscription and costs $49.99/mo | $49.99 |
| Compatibility | This program supports very many popular formats in the market for both video and audio. | Its compatibility rate is very high. | This program supports very many popular formats in the market for both video and audio. Its compatibility rate is very high. | This program supports very many popular formats in the market for both video and audio. Its compatibility rate is very high. |
| Support | It supports the popular platforms including Mac and Windows. | It works both on Mac and Windows platforms. | Windows, Mac and Linux are some of the platforms supported by this program. | FCP works good on Windows, Mac and Linux platforms. |
| Usability | With a user-friendly interface, using Video Editor is very easy. | Its interface is intuitive making it good for any users. | It is user-friendly thanks to its spontaneous interface. | It is very easy to use for even beginners. |