Contents
1. Memory Card

2. SD Card

3. Mini SD Card

4. Micro SD Card

5. CF Card

8. Memory Stick

9. Phone Card

11. More Card Recovery Tips
Kingston is one of the leading memory card manufacturers and suppliers in the world. It provides high quality memory cards, including SD cards, Compact Flash Cards that help people conveniently backup and store data on digital cameras, mobile phones, camcorders etc. However, no matter how reliable a memory card is, it may still fail for a number of reasons. This eventually causes trouble with the saved files causing them to be corrupted or lost without a trace.
When you lost data from Kingston card, you may feel very upset. No worries! Your data are not erased from the card permanently and there's a chance that you can get them back. All you need is a memory card recovery tool which helps you carry out Kingston memory card recovery without any hassle.
Part 1. Solution to Kingston Memory Card Data Recovery on Mac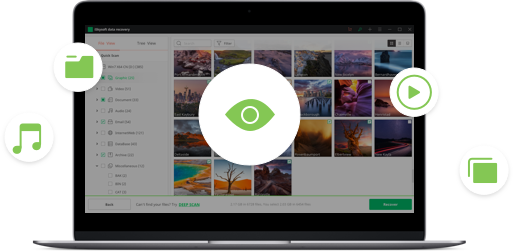 Important files need to be regularly backed up as often as possible to avoid losing them in the event that the external storage device fails. However, when you unexpectedly lose any file without backing them up, there is a still a positive chance that you can recover them successfully.
Here I highly recommend you to try iSkysoft Data Recovery for Mac, which has a clean interface and is very easy to operate. With the help of this software, you're able to restore data such as videos, pictures, documents and audios files from Kingston memory card in a few clicks. In addition to Kingston, this program is also fully compatible with other memory card brands and supports recovering lost or deleted files from SD, CF, MC, D cards and more.
Below are the easy steps for recovering files from Kingston memory card on Mac OS X using Data Recovery for Mac, including MacOS 10.12 Sierra.
Note: Do not save new files on your memory card when you realize that you have lost your files, because the new files will overwrite the lost ones and cause permanent data loss. Here you can get more tips about card data recovery.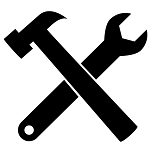 What You Will Need:
A Computer;
Recoverit (IS) for Mac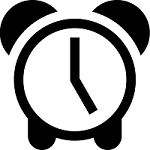 Time Required:
Time will vary according to file's size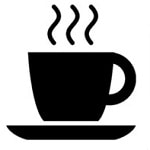 Difficulty:
Easy
Step 1: First of all, you need to download this application and install it to your Mac. Next connect your digital camera or mobile phone to the computer with a digital cable or directly connect the memory card to Mac with a card reader. Then you can launch the program from the "Application" folder. When the main interface appears, simply choose the file types that you wish to recover. Then press "Next".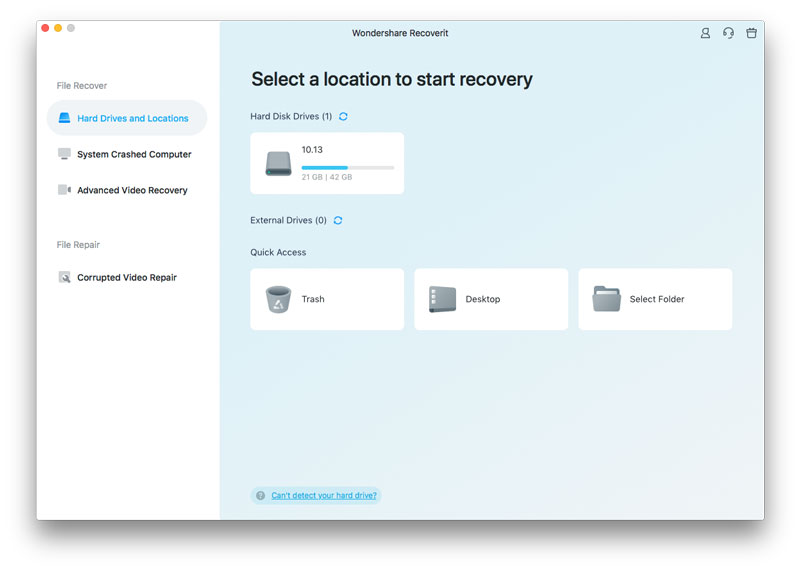 Step 2: Nwo from the next window, you can find your Kingston memory listed. Choose it and click the "Start" button on the right bottom corner of the window to start scanning lost files on your memory card. You can turn on the "Deep Scan" option if you fail to find the lost data on the card. This process will cost you more time, but can retrieve all files in complete file directory.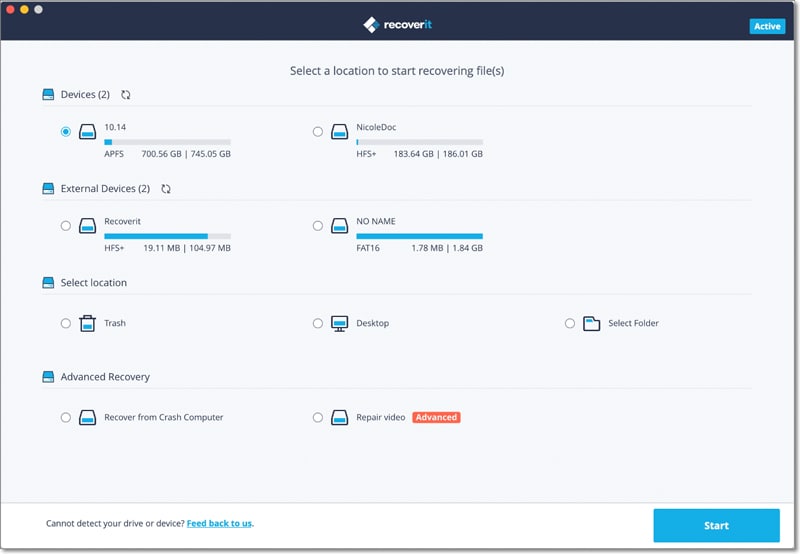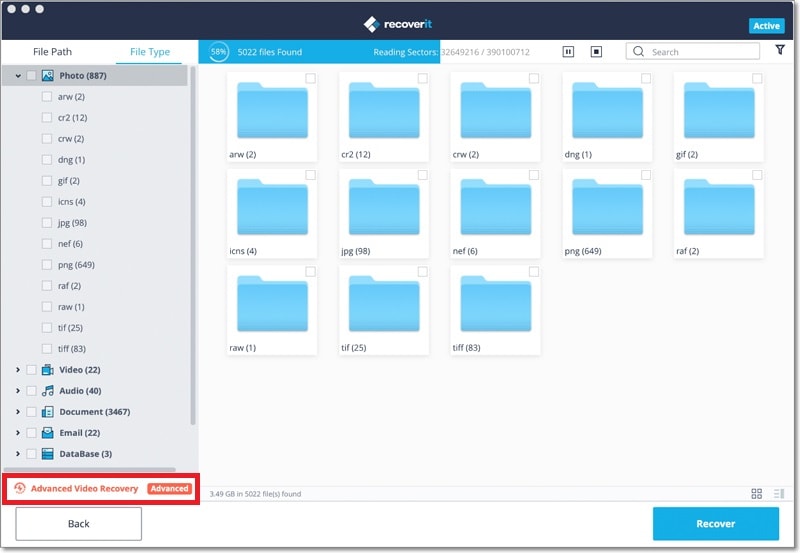 Step 3: After scanning, you can see several folders on the left side of the interface. Choose a folder you want to retrieve and preview the details. Then check the contents and click "Recover" button on top of the window and select a new folder to store the retrieved files. The last step is clicking "OK" button to get back deleted files from Kingston card.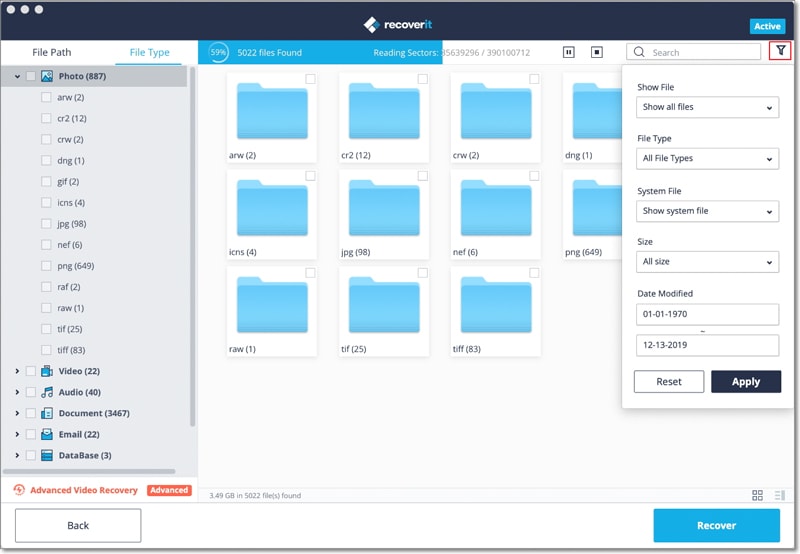 Part 2. Solution to Kingston Memory Card File Recovery on Windows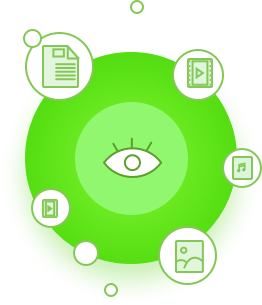 iSkysoft also offers a solution for recovering files that had been lost from Kingston memory cards through its Data Recovery for Windows software. This tool can help you recover the lost files of virtually any type which could have been unexpectedly deleted by user or corrupted by a virus infection or misuse or for any other scenario.
Recoverit (IS) comes with several recovery modes to fit the kind of recovery that you need. The simple and intuitive interface comes with feature preview makes it easy even for non-savvy users to select the kind of feature they need. The program also allows users to recover just what they need to by presenting an overview of recoverable files which saves both time and memory space.
The Data Recovery of iSkysoft works wonderfully with any computer that runs on Windows operating system. Follow the steps below to get started.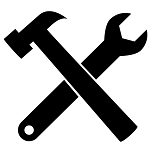 What You Will Need:
A Computer;
Recoverit (IS) for Windows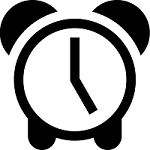 Time Required:
Time will vary according to file's size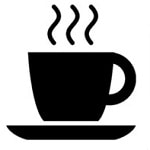 Difficulty:
Easy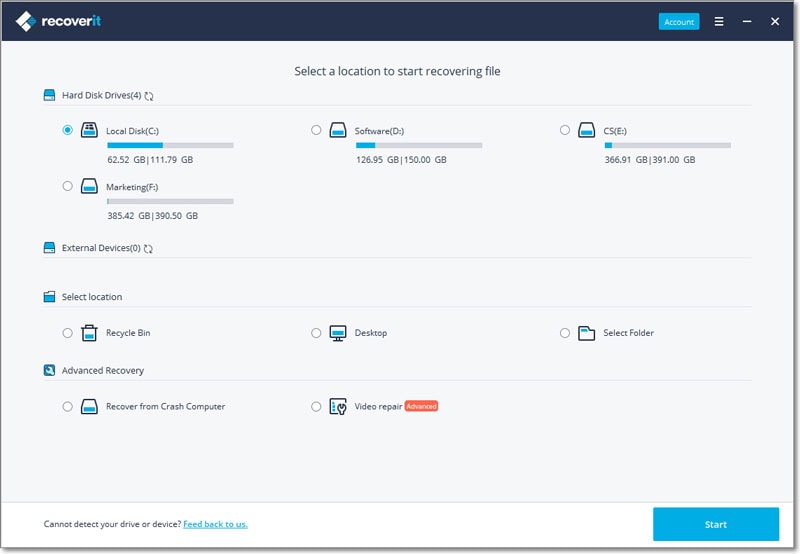 Step 1. Connect Kingston Card to Computer
After successful installation, you may launch the program to initiate recovery. The program comes with different file type options to help you recover target files faster and more conveniently. If you wish to recover all files on the memory card completely, you may simply opt for the "All Files" on the main screen.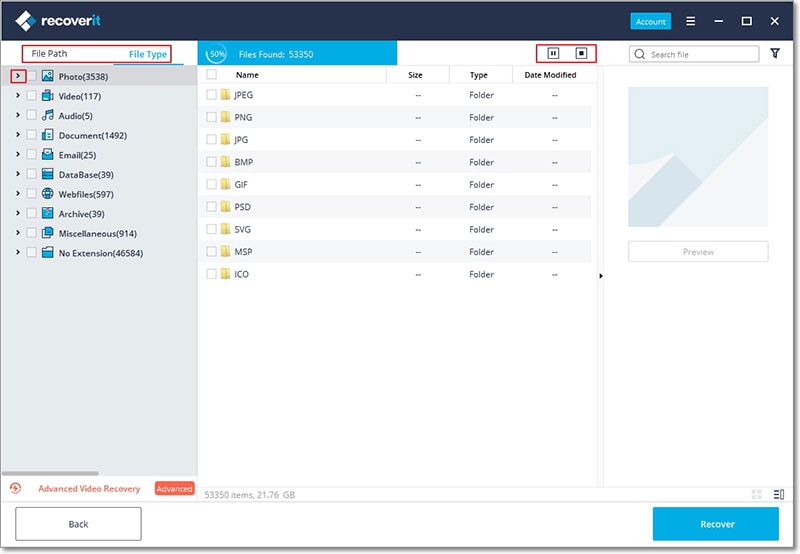 Step 2. Scan the Memory Card
On the next screen, you will see the list of locations to be scanned. Select the memory card's drive from the list, then click on "Start" to initiate the scan.
After the quick scanning process, at the bottom of the page, you may click on the "Deep Scan". This allows recovery even on deleted files as long as their folder structures are complete. Selecting this option may take longer recovery time, but is extremely helpful for formatted recovery.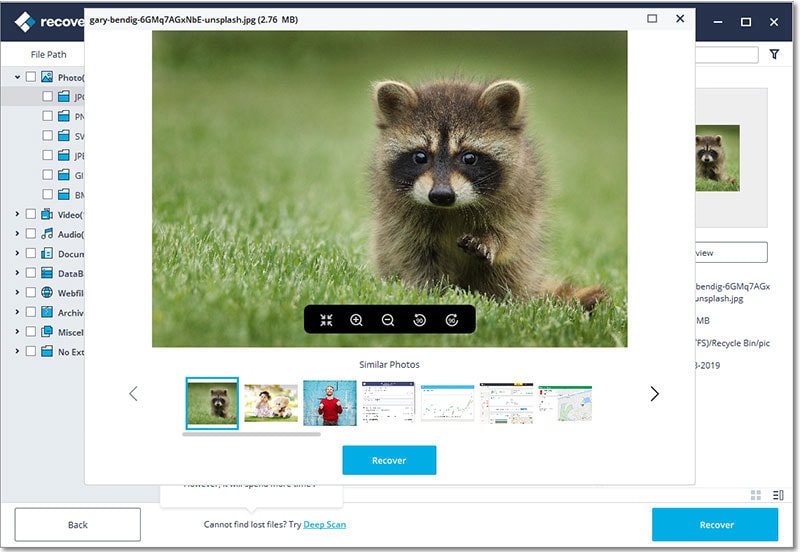 Step 3. Recover the Needed Files
After the scan is completed, the recoverable files that the software found will be displayed. From this screen, you can select the files you want to be restored before clicking the "Recover" button on the bottom-right side corner of the interface.
Part 3. Compatible Kingston Memory Cards
The program works well with any Kingston memory cards, making iSkysoft Data Recovery a very helpful tool for everyone who uses a range of external storage solutions. This is particularly true to professionals like photographers and video editors who deal with many different files in their line of work on a daily basis. Even regular consumers who need to recover important files like documents, family videos and pictures can take advantage of this amazing memory card recovery tool.
iSkysoft Data recovery program is compatible with the following types of Kingston memory cards:
4GB Class 4 memory card type, which is ideal for users of memory cards with (Ultra-High Storage) UHS-I class 10 specification with storage capacity of 128 GB(SDX10V).
Professional grade such as class 10 UHS-I SDHC/SDXC (Secure Digital High Capacity/Secure Digital Xtra Capacity) cards with storage capacity of up to 256 GB and ultra-high speed transfer rate of 45 Mbps (SDA10).
UHS-I speed class 3 memory card version of Kingston SD cards.