Contents
1. Memory Card

2. SD Card

3. Mini SD Card

4. Micro SD Card

5. CF Card

8. Memory Stick

9. Phone Card

11. More Card Recovery Tips
Haven't you ever opened up your SDHC card only to find nothing there? The first thing that you experience is a state of shock, because of the sudden data loss that you're faced with. Luckily, retrieving your data isn't difficult anymore. But, before we talk about SDHC card recovery, it makes sense to help you understand the main reasons behind this data loss. One of the most common reasons behind data loss is improper handling of the SHDC card. We often remove the card abruptly, use the same card for different devices and take photos while the device is on low battery. These things can cause serious data loss in the SDHC card. Other issues that lead to data loss include corrupted SD cards, virus and accidental deletion of data.
Fortunately, lost files are not really disappeared. They're recognized as inaccessible data on your SDHC card, and they'll be lost permanently when being overwritten by new data. This means you can possibly recover data from SDHC card as long as you take quick actions. Now, I will teach you the easy steps for recovering files from SDHC card.
Part 1. How to Retrieve Lost Files from SDHC Card on Mac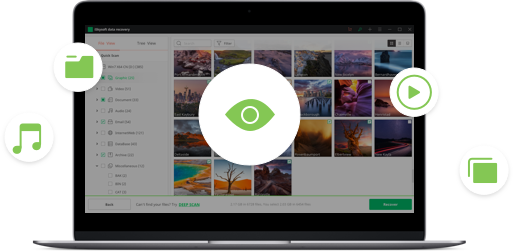 If you are encountering a data loss, you'd better stop using your SDHC card immediately in order to prevent the data from being overwritten. Then you can get a reliable SDHC card recovery program like iSkysoft Data Recovery for Mac. This comprehensive Mac data recovery utility enables you to recover a variety of files from your SDHC card, no matter files are lost because of your deletion, formatting, virus infection or system error. By using it, your important data such as photos, videos, audio files, documents and others will be retrieved within only 3 steps.
Below is a step by step guide for SDHC card data recovery on Mac. Download and install iSkysoft Data Recovery for Mac, and then take the following steps to find back your pictures, videos and other data. (Read Full Tips for Memory Card)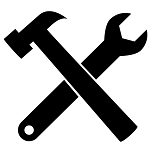 What You Will Need:
A Computer;
Recoverit (IS) for Mac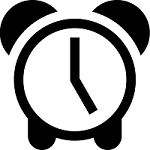 Time Required:
Time will vary according to file's size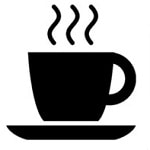 Difficulty:
Easy
Step 1: Connect your SDHC card with your Mac using a card reader or directly connect your mobile device with your computer. Then launch Recoverit (IS) for Mac and select the file types from the first window. Then hit "Next".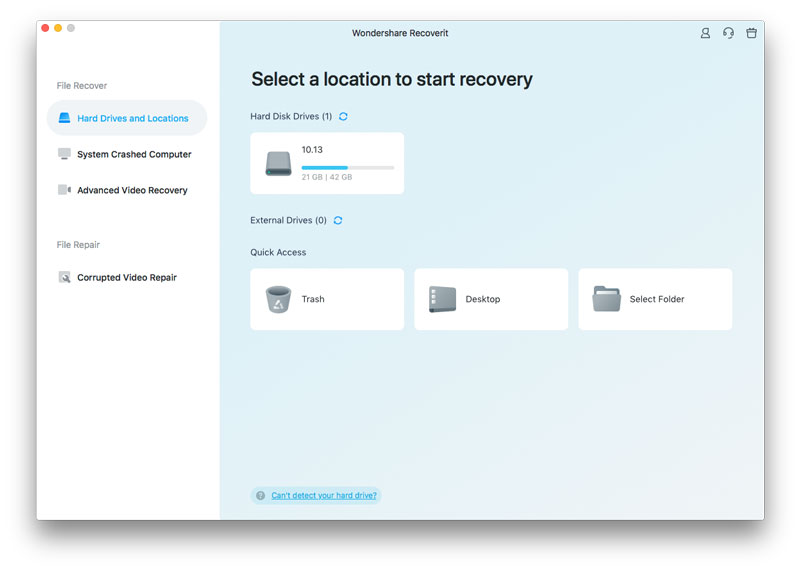 Step 2: When you enter the next window, the program will show the drive of your SDHC card in the window. Select it and then click "Start" button to allow the program scan the card.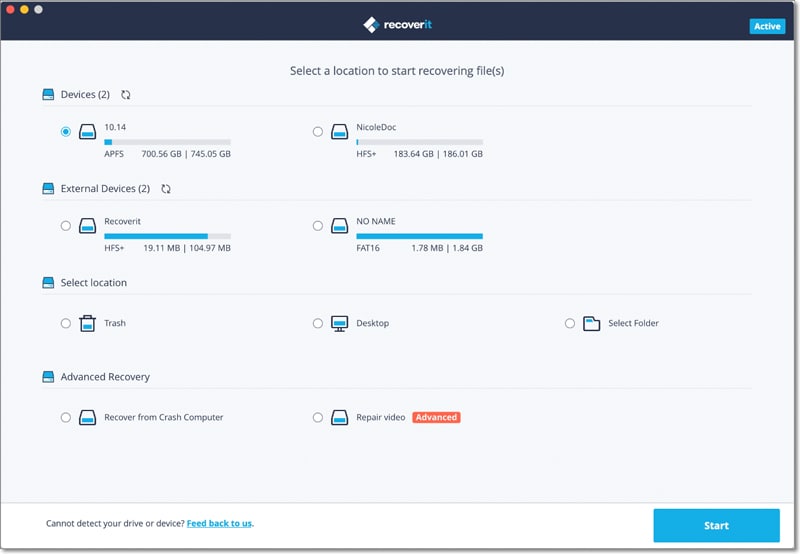 Step 3: After the scanning is complete, all found contents on your SDHC card will be listed in folders. You can preview images or check original names before recovery. Then you can mark files you need to retrieve and click "Recover" to save them on your Mac.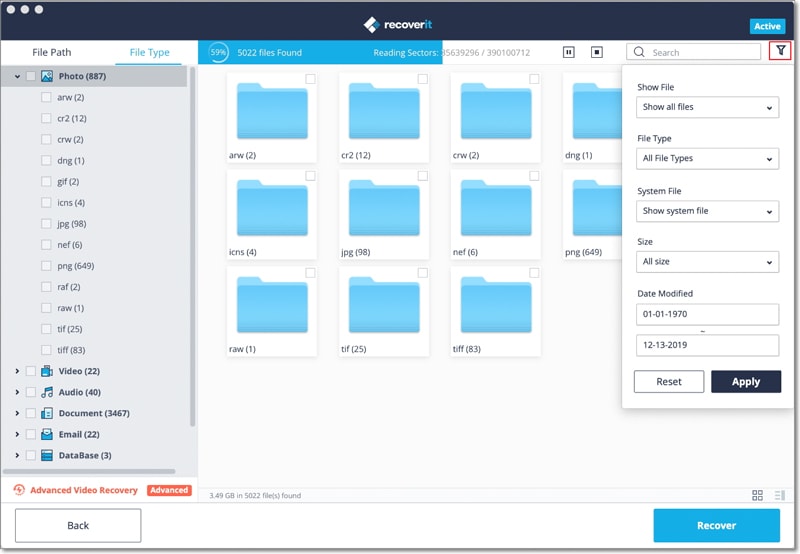 If you don't find your wanted data from the scanned results, there is a "Deep Scan" option for you to allow the program scan deep into your SDHC card and find more recoverable files. In this mode, you can selectively recover thousands of files like the the screenshot below.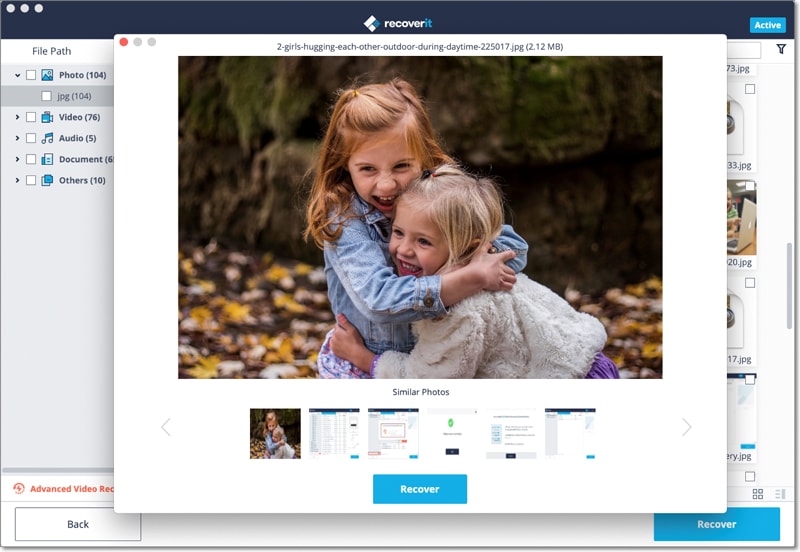 Part 2. How to Restore Data from SDHC Card on Windows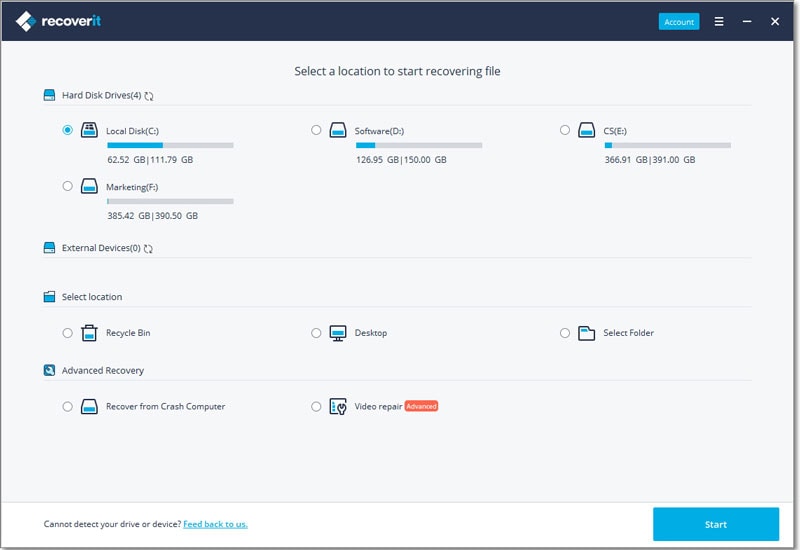 When it comes to recovering lost data from SDHC card on Windows, iSkysoft Data Recovery for Windows will be your best choice. This exciting software gives you a wide range of exciting features including numerous file options, deep scan, high quality and risk-free data recovery.
Recoverit (IS) gives you the flexibility of recovering all sorts of file types such as video, image, audio, document, email and file archives from a vast range of devices such as PC, MP3 players, USD drive, HDD, SDD, SDHC Card, memory card and digital camera. What makes it even better is that the data recovery process is actually quite simple and user-friendly.
The ideal way to make sure that you properly recover the lost or corrupted data from your SDHC card is to use the iSkysoft Data Recovery for Windows. This step-by-step guide shows you how to accomplish the task on Windows.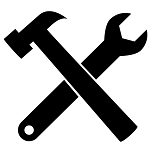 What You Will Need:
A Computer;
Recoverit (IS) for Windows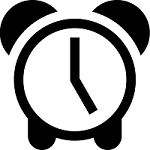 Time Required:
Time will vary according to file's size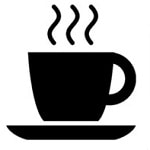 Difficulty:
Easy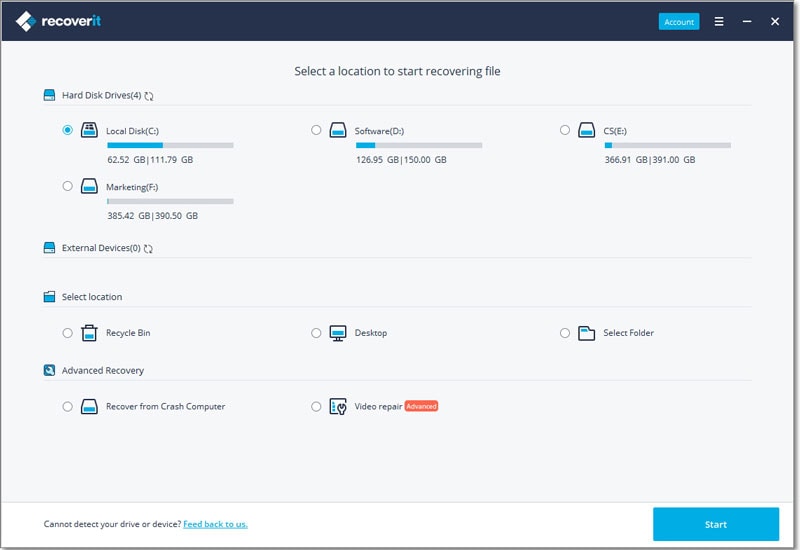 Step 1. Enter Wizard Mode
Run the software. Choose the file types that you hope to recover with Recoverit (IS).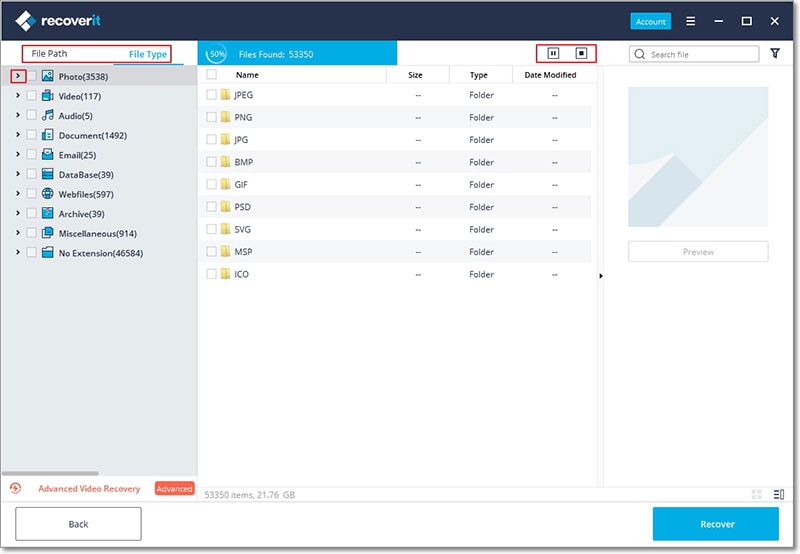 Step 2. Scan Your SDHC Card
Select the file type that you wish to recover from your SDHC Card. And then choose the storage device from which you want to retrieve the lost data. You need to choose the SDHC card option in this case. This option is usually seen in the "External Removable Device" slot. If you don't see the device here, try reinserting the device and ensure that it is placed in the card reader slot properly.
Press the "Start" button. The software shall retrieve the lost data. For a more comprehensive scanning result, select the "Enable Deep Scan" option.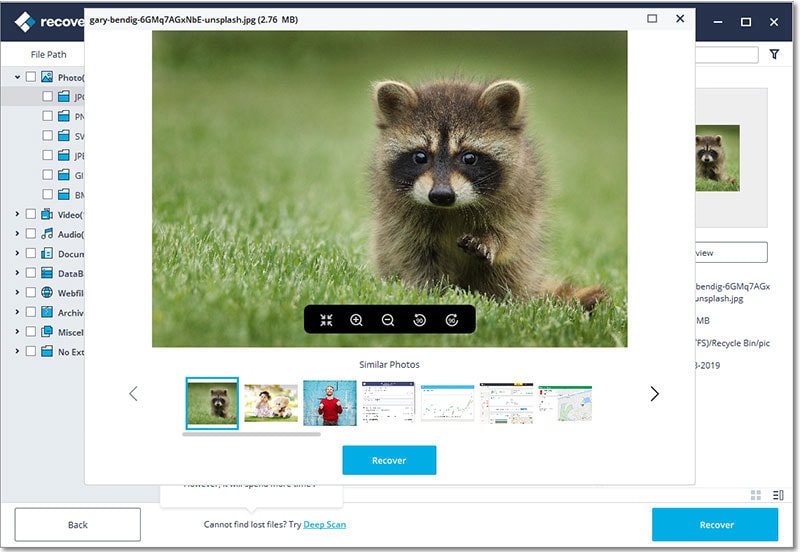 Step 3. Preview and Recover the Lost Files
After the scanning process is complete, the lost data should appear in the following window. Select the files which you wish to recover, and press the "Recover" button.
Part 3. All You Need to Know About the SDHC Card
An SDHC Card is basically a flash memory device that has been particularly designed to make it compatible with the 2.00 high capacity specification, letting users enjoy a better device performance, a higher level of storage, better storage capacity and increased data transfer speeds.
An SDHC Card will not be able to function on an SD device such as your reader or your camera. This card comes in the capacities that range between 4GB – 32GB for the ever-growing demand for high resolution image recording and HD video, both of which are now being used in numerous SD-devices. The SDHC card is similar to the SD card in terms of its physical shape and size, but it meets the new SD-card specifications. Basically, any SD card with more than 4GB is classified as SDHC.
It is important to note that if any device suggests a speed of Class 4 as the minimum, users should install Class 4, Class 6 or Class 10 SDHC Cards only. Furthermore, SDHC cards are not known to be backwards compatible with standard SD devices. This means that they might not work on any USB reader manufactured before 2007 or digital cameras.
Finally, standard SD cards won't work on SDHC compatible devices either. In fact, in most SDHC devices, there is very limited use of an SD card, because of the slower write speed and read speed of the SD card. These rules apply to the microSDHC, miniSD, microSD and miniSDHC formats as well. The only difference in these cards is their physical size.
There are four different types of SDHC Cards that have been classified according to their Speed Class rating.
Class 2 SDHC – Offering 2MB/s or higher write speed.
Class 4 SDHC – Offering 4MB/s or higher write speed.
Class 6 SDHC – Offering 6 MB/s or higher write speed.
Class 10 SDHC – Offering 10 MB/s or higher write speed.
SDHC cards can also be classified by their year of manufacture. The SDHC card (2006) has a similar physical build to SD, but comes with greater transfer speed and capacity. The microSHDC (2007) has a similar physical build to the microSD, but comes with a greater speed and capacity. The miniSDHC (2008) has a similar physical build to the miniSD, but comes with a greater transfer speed and capacity. The SDXC and microSDXC (2009) is the latest types of SDHC cards, where the standard goes up to 2TB. None of these devices are compatible with older host devices.