Contents
1. Memory Card

2. SD Card

3. Mini SD Card

4. Micro SD Card

5. CF Card

8. Memory Stick

9. Phone Card

11. More Card Recovery Tips
Worried about keeping your memory card data safe? You might have data loss anytime, and it can be user related or device related. No matter what the cause is, you need to keep your data safe. So, how do you do it?
Knowing the exact location of your important documents makes you feel secured but unexpected deletion of these files can become cause of worry for you. A bug, virus, or corrupt memory card can cause such deletion. These are causes are unexpected and you have no control over it. However, you can use free memory card recovery software to recover you important data. These freeware are easy to use and available for free download. To help you prepare for unexpected deletion of your files, here is the top 3 memory card recovery freeware.
Part 1. List of 3 Free Software to Recover Deleted Pictures from Memory Card
These will help you recover all sorts of data, from audio to music files and from documents to images. And if you want to learn more solutions about card data recovery, please check here.
#1. Pandora Recovery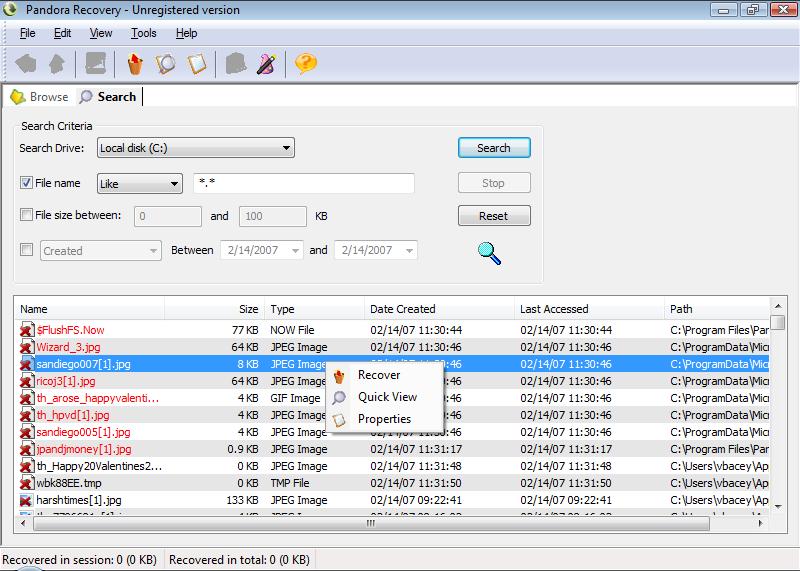 Pandora Recovery is designed to recover data from secondary storage devices like memory card. This freeware allows you to find and recover deleted files from both NTFS and FAT formatted disks. This software supports all the major file formats such as images, songs, videos, or documents.
There is designated search feature to help you search a particular file with ease using parameters like name, size, creation and date. In addition, you can preview the file before running an actual recovery but preview is limited to images and text formats.
#2. Wise Data Recovery Software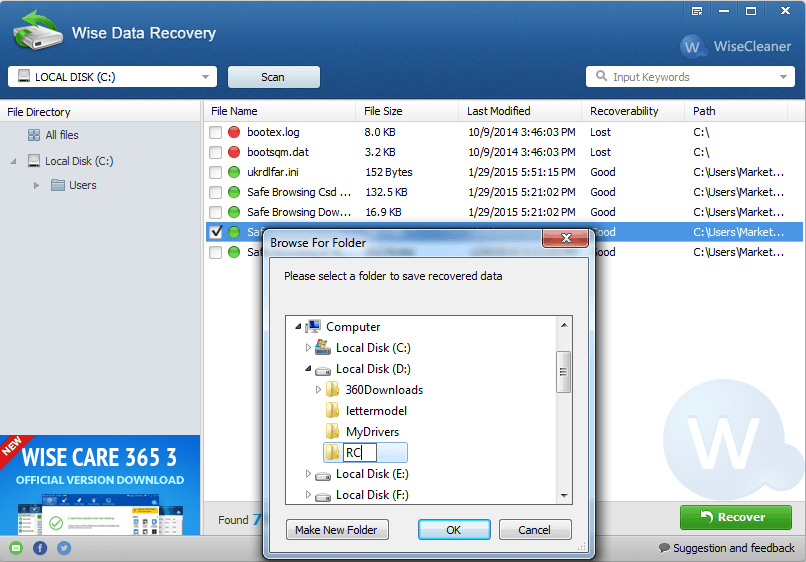 Wise Data Recovery is one of the most updated versions available for free. It can recover file from FAT32 and NTFS partitions. The new supports raw file type such as m4v, wtv, 3g2, wrf, dps and pps. It scans through 52,000 of files in just matter few seconds which makes it one of the fastest freeware available to use.
However, it takes 1 or 2 minutes to recover the file. You can restore multiple files in one recovery but location is different from source file. Even the user interface is highly updated and easy to use. In addition, it comes with search option, which is help you search for the files with more control.
#3. TestDisk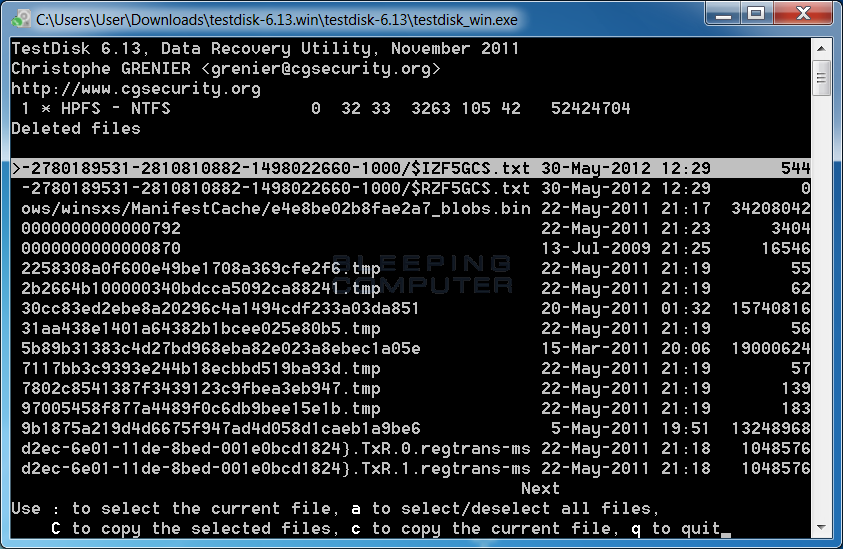 TestDisk is an open source software, which is available for free. Though it looks like primitive DOS software but it is effective. The software is designed to help both amateurs and advanced users. The software is capable of recovering 1 GB of data in just 83 seconds, which is way faster than commercial software.
It is pre-installed in some Linux software. As it was primarily developed for advanced user, there is no colorful GUI but if you are new to this there is guide online on how to recover your data from memory card. It has a very small installation size and does not take high processing power from the system.
Part 2. Comparison of the 3 Memory Card Recovery Free Software
Features

Pandora Recovery

Wise Data Recovery

TestDisk

Supported OS

Windows 8.1, Windows 8, Windows 7, Windows Vista and Windows XP
Windows8, Windows 7, Windows Vista, Windows XP and Windows 2003
Windows 8.1, Windows 8, Windows 7, Windows Vista, Windows XP, Windows 2003, DOS and Linux

Features

It is specifically designed to recover data from secondary storage device such as memory card and it has good search capability to locate targeted file.
It is one of the fastest and most effective freeware with all features. Intuitive GUI which supports all kinds of user.
Open source software hence completely free to use on all OS. It boasts great recovery speed of 83 sec for 1 GB data.

Pros

Easy search of targeted file
Deep scan option
Easy to use with simple UI

Supports all type of memory card
Fast scanning time and it can scan as many as 52,000 files within a few seconds
Advanced search option for better search capability

Runs as a standalone software with no installation requirements
Uses small amount of system resource
Good for advanced users

Cons

Depends on the condition of the deleted file for recovery
Due to deep scanning, process becomes slow
Preview is limited to images and text files formats

No portable version
Cannot restore to the source location of file
Requires secondary hard disk to save the file

No filters for searched files
DOS interface
May require guide for novice users
Part 3. Limitations of Free Recovery Software for Memory Card
While the software is definitely useful in many aspects, they're not your choice if you're looking to have a solution for all your recovery needs. The problem with the software is that they're not designed to help you protect against different recovery issues and many may not even work properly.
They are good to help you in times of emergencies or when you know you've only a specific need to fulfill. In other scenarios, you might do good to look at other paid memory recovery software that gives you benefits missing in free software as these.
The software cannot protect your memory card from losing the important data.
Recovery software cannot recover files that were removed long time ago. Hence, you must try to use these software as early as possible to improve your chances of recovering files.
Some software may be able to recover files but you may not be able to open recovered files.
Recovering data depends on the damage of data. If your memory card is severally damaged, it would reduce the chance of retrieving the data. Make sure you take necessary steps as early as possible when deletion is detected.