Contents
4. iPhone 6S Camera

5. iPhone 6S Videos

6. iPhone 6S Tips

7. iPhone 6S Troubleshooting

8. iPhone 6S Apps & Software

9. iPhone 6S Accessories
Whenever we think about smart phones we have quite a few choices to make. There are a number of attachments which go in making the smart phones very popular and camera is one such attachment that has become very important and indispensable. Any good and modern smart phone has two cameras one in the front and the other in the back. However, for the cameras to perform well and offer the best value for money to customers it is important that they come with the right downloadable applications.
Part 1. What Is Camera 360?
Though it is likely that smart phone enthusiasts and professionals would be aware of Camera 360, it is quite likely that there are many out there who may not be able to understand what it is all about. Put in plain and simple words, camera 360 is a downloadable application which is supposed to be very popular and offers many facilities and conveniences to customers. It makes the cameras work to their full potential and offers customers with many options to edit, size, and do various such tasks of the picture which they click or which they receive from others. We will over the next few lines try and learn something more about camera 360 for iPhone 6S and find out whether it is the best option available or if there is something more to it.
It is well known for having a wonderful and intuitive interface. It is also quite easy to access each of its features and anybody can do it. A simple touch of the screen is all that is needed to set things going and enjoy the full benefits of this application. It works on almost each and every operating system. However we will try and go a bit deeper into the fact whether the camera works well on smart phones that run on iOS 9 operating systems. We will have a look at the various others options available in the market.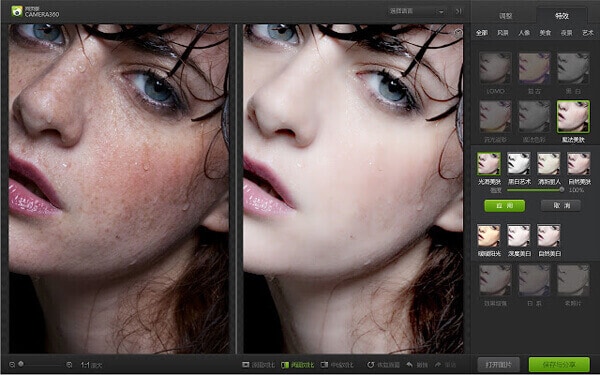 Part 2. Is Camera 360 Fully Compatible with iOS 9?
Any good camera application should have the best OS platform available if it is to work on any smart phone. There is hardly any doubt that IOS 9 is considered to be one such operating system which supports many applications including camera 360. Though there could be some negative reviews about it, there is hardly any doubt that when one chooses iOS9 as the application for camera 360, the results have been astounding. iOS9 has been known to be very useful when it is used with third-party applications like camera 360 and other applications like VSCO and a few more. It offers the facility to change, delete, remove and install various native applications quite easily. Unlike other operating systems, the entire process can be done quite easily and it does not also take much time. Hence, taking the above facts into account there are reasons to believe that iOS 9 is extremely compatible with applications like camera 360.
Part 3. 5 Alternatives to Camera 360 App for iPhone 6S
#1. Pro Camera 7
Though initially it was chosen as the best camera app for iPhone 3G, it is now being used for iPhone 7 too. It would be interesting to have a look at a few features of the same. Amongst the various features it has the best of control exposure and unique tap to focus capabilities. It also comes with spot metering. This in other words means that the camera would be in a position to light the photo or meter it depending on where the user touches it when it is on display. Hence it is well and truly considered as one of the best replacement for camera 360 for iPhone 6s.
Learn More >>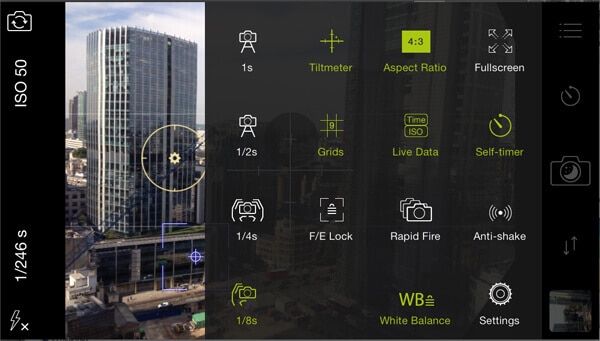 #2. Snapseed
Snapseed is also considered to be another very good and well known camera app that works on many Android systems including those with iOS 9 operating systems. It is feature-rich and is therefore considered to be very popular and much in demand. It has many features including tune image which is very useful for instant fixing, for creating ambience automatically and much more. It also comes with other features such as cropping of images, detailing, rotating, transforming and much more.
Learn More >>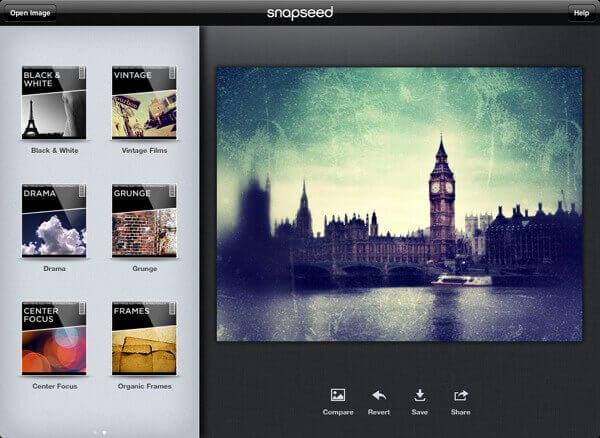 #3. Pic-Tap-Go
There is hardly any doubt that many camera users consider Pic-Tap-Go to be one of the best camera apps that is available in the market. It is compatible with many android phones including those with run on iOS 9 operating system. It well and truly will take iphone ography to the next higher level. It offers real time reviews and intuitive interface that is simply amazing. Getting professional photographs is very much now child's play with this application. Amongst other features it has several filters and quite a few of them could be saved as custom recipe. The whole process can be done quite easily and within a short time and this is what makes it very different.
Learn More >>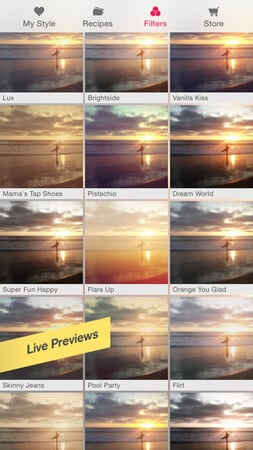 #4. VSCO Cam
When one is looking for the five most important options of any picture, i.e. creating, shooting, synchronizing, editing and lastly publishing and that too in the most professional way, there is hardly any doubt that VSCO Cam could be the best choice. According to many experts, this is arguably the best paid camera application that is today available in the market. It comes with the best of camera control features, which includes manual focus, white balance and unique exposure compensation. It has easy upload features and the entire editing process has to be experienced to be believed.
Learn More >>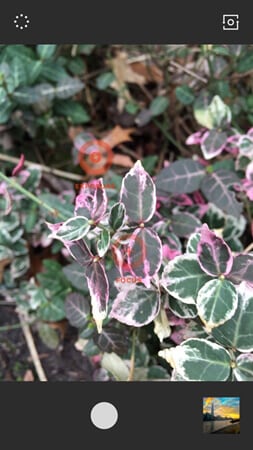 #5. Hipstamatic
Are you looking for a group camera to share with friends and colleagues? Then there is hardly any doubt that Hipstamatic could be the best choice. It is very feature rich and therefore many critics and experts consider it to be one of the best camera apps that are available in the market place today. One can create a group camera and invite friends from various social media sites to post their pictures. It can be for one day or even for 365 days. You can well and truly shoot and chat with your friends and it has some of the most awesome editing and uploading facilities.
Learn More >>