Contents
4. iPhone 6S Camera

5. iPhone 6S Videos

6. iPhone 6S Tips

7. iPhone 6S Troubleshooting

8. iPhone 6S Apps & Software

9. iPhone 6S Accessories
With each generation of iPhone there come improvements in the capabilities of their cameras and the iPhone 6 is no different. There are a wealth of iphone 6 camera accessories that have been designed to help you get the most out of your camera and also to have a bit of fun too! Smartphone cameras are undoubtedly rivaling traditional cameras because of their convenience and improving image quality. They have become more and more like cameras and with the right accessories you can take them to that next step. So if you are looking to pimp out your iPhone's camera, then be sure to check out our top 10 iPhone camera accessories that are available to you now!
#1. The Alaska Life Selfie Stick
How could we make a top 10 list without featuring a selfie stick?! There are plenty of models around and the Alaska Life model might be more on the expensive side but it is well worth it when you are paying for quality. We've all used those cheap models and they generally only last a short amount of time before the button breaks or the wiring frays. Alaska Life's stick is a waterproof model that can be screwed onto tripods for extra height and can even be attached to your bag!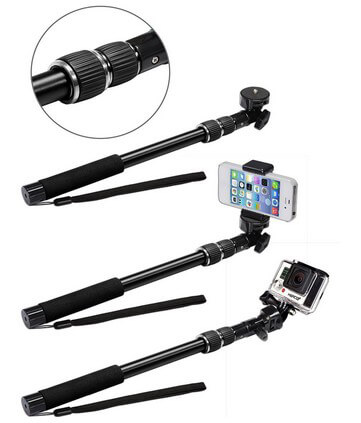 #2. Pocket Spotlight
If you're struggling with the iPhone's flash then why not opt for a more continuous light source to get your photos? The Pocket Spotlight gives users a nifty continuous light source that attaches to the top of your iPhone 6 via its headphone jack. It is simple to attach and helps give you a nicer lighting option compared to the sometimes-harsh light the automatic flash can give off.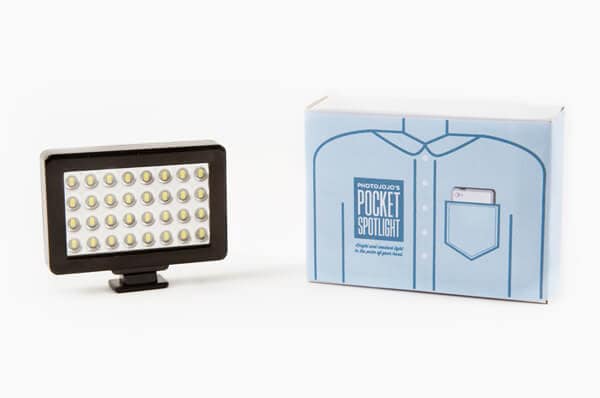 #3. YOPO iPhone 6/6 Plus/5S/5 Camera Lens Kit
For those of you wanting to truly turn your iPhone into a fully-fledged camera then it is well worth considering a camera kit. The YOPO camera lens kit is packed with everything you might need when shooting from a variety of lenses (fish eye, telephoto, macro and wide angle) to a tripod and case. The only thing you'll struggle with is remembering it's actually a phone you're holding on to by the time you have it all equipped.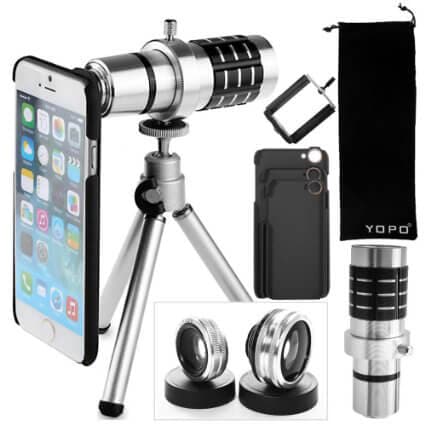 #4. Olloclip 4-in-1 Photo Lens
The Olloclip 4-in-1 lens provides a discreet and minimalist design, giving you the option to use 4 different optic lenses – fisheye, macro 10x, macro 15x and wide-angle. It is definitely an accessory that suits people who want to get some interesting shots out of their camera without the bulk of a lot of other accessories. Olloclip have a patented design that allows you to not only take shots using your back camera but also selfies too! Ideal for those selfie fans out there who want some variation.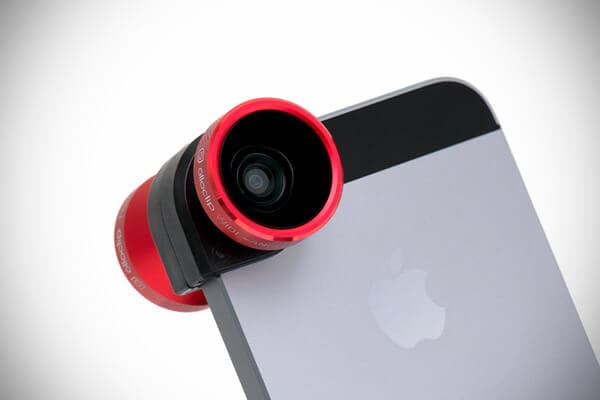 #5. Selfy Case
We all know that iPhones are on the expensive end and therefore it is a good idea to give them some protection and that's where the Selfy case comes in. As well as it providing you with a dual-layer, shock-absorbing design, it also has a Bluetooth remote shutter that slides out. This means that you can rest your phone somewhere (more easily done because of the width of the case) and then take a picture without having to have your arm in frame. With the option to mount your phone to a variety of stands, it means you can get some good diversity in shots too.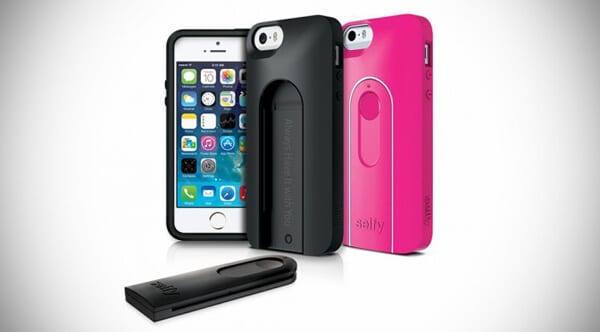 #6. Hapurs Bluetooth Wireless Remote Control Camera Shutter for iPhone 6
As well as the Selfy case, Hapurs Bluetooth Wireless Remote also provides you with a method to remotely trigger shots from your iPhone's camera. It is a nifty little remote that is discreet enough not to notice in photos and can work up to 10 meters away. It also comes with a little loop that allows you to attach it to your keychain so you don't have to worry about losing it.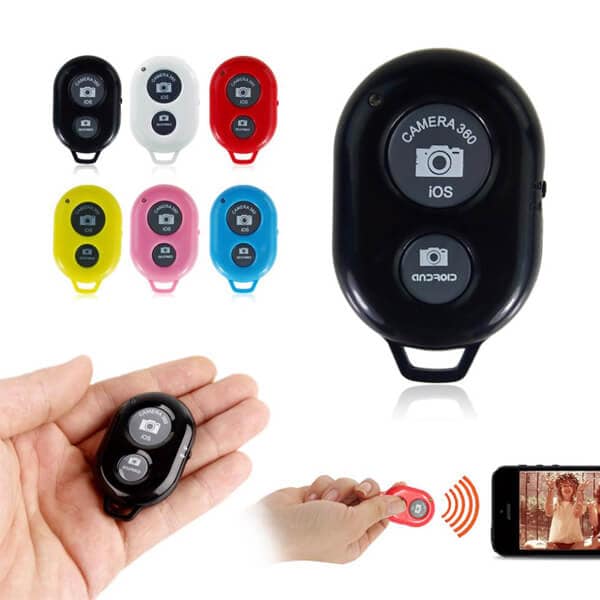 #7. GripTight GorillaPod
Chances are you will have seen the GripTight GorillaPod around. It is a flexible tripod that can be adapted to put your phone almost anywhere, whether you want to hang it from a tree branch or simply rest it on a surface to shoot a video. This is an ideal accessory if you find your phone shaking around when attempting to take photos or videos and it even comes with magnetic feet too! Combine it with a Bluetooth remote shooter and you have endless possibilities when it comes to shooting.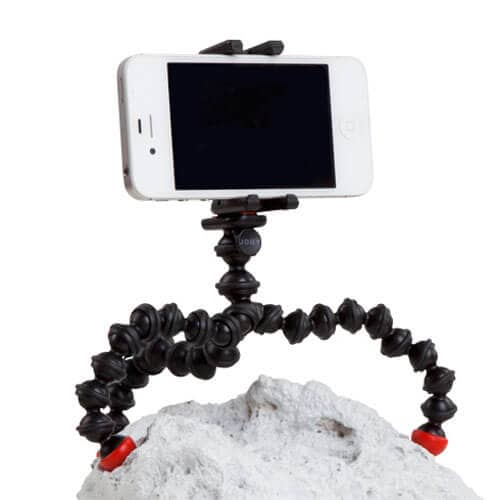 #8. Sony Cyber-shot DSC-QX100 lens-style Camera
Okay so it looks like Sony wanted to one-up their competition here! The Cyber-shot DSC-QX100 lens is an impressive looking accessory that will not only give you quality shots but it also basically looks like a DSLR camera too! Attaching this to your phone's lens will give you a 30x optical zoom, with your screen acting as the camera viewfinder. It is an impressive accessory and this is expressed in its pretty hefty price tag of around $500, so it might be for more of the serious enthusiast than your casual iPhone camera user.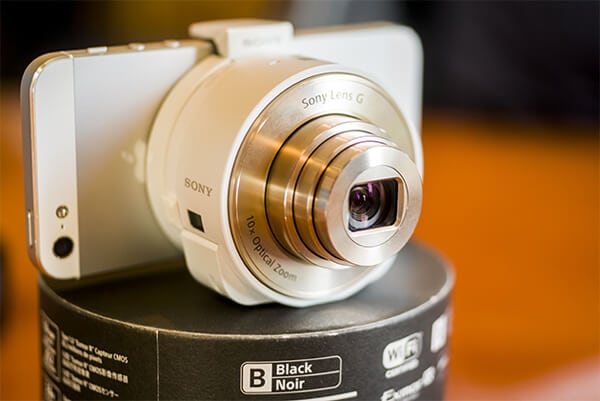 #9. Steadicam Smoothee for iPhone
Steadiness is a feature that a lot of people struggle with when it comes to shooting on iPhones and whilst image stabilisation helps, sometimes it is a good idea to go the next step and invest in the likes of Steadicam Smoothee. This accessory works by using counterbalance weights to stabilize your camera while you are moving and it allows you to get some really smooth videos! It is a product that works well but once again it might be for those more serious about recording on their phones because of the heftier price tag.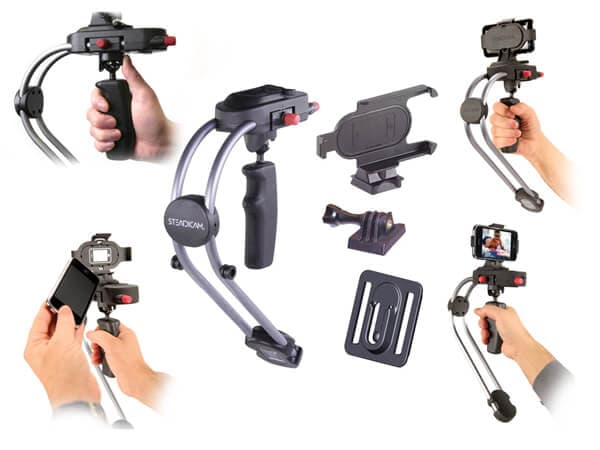 #10. Ztylus iPhone 6 Plus Rose Gold Limited Edition Kit
If you are after a premium camera accessory kit that is as much stylish as it is practical, then look no further than the Ztylus limited edition kit. It comes with a variety of lenses that can be attached to its unique flip-out design and a beautiful rose-gold finish compliments it all. This is a camera accessory kit that is as much about style appeal as it is quality and innovative design.