Contents
4. iPhone 6S Camera

5. iPhone 6S Videos

6. iPhone 6S Tips

7. iPhone 6S Troubleshooting

8. iPhone 6S Apps & Software

9. iPhone 6S Accessories
When you are using iPhone 6s, you need to learn about some common problems and how you can fix them completely. Some people are suffering from iPhone 6s email problems in their daily life. When you are suffering from these problems, you may not be able to receive any emails in your iPhone regularly. This situation can affect your business or personal life negatively. Because of this reason, you need to keep reading this article to learn about how to fix email problems that may occur to your iPhone 6s device easily. You can get a lot of useful information.
Part 1. Why Is iPhone 6S Email Not Working?
Broken Network Connection - This is considered as one of the most common factors that can cause email problem. When your iPhone 6s cannot get access to the Internet, you should never be able to get access to your email account and all available new mails. This network problem can be caused by broken network connections from mobile network or WiFi connection. Network connection is very important to ensure that your device can get all emails that are stored on the server easily. Make sure that you have fast and stable Internet connection to get access to all mails from your email account.
Outdated Version - Although this problem may be uncommon for most people, you should never forget about this issue. When you don't update your firmware on your iPhone device regularly, you may have outdated version of your iOS system. You need to know that outdated system can reduce the ability or features of your iPhone device significantly. This outdated version can also cause some negative effects on the iPhone's ability to receive mails from the server regularly. It is highly recommended for you to check the latest version of your iPhone through the setting page everyday.
Email Server Problem - This is another common issue that can cause some errors on the email retrieving process to your iPhone. When your iPhone device is unable to get access to all emails from your account, you are going to have difficulties in downloading all emails to your iPhone. When you are suffering from this issue, you will never have to worry about your problem. In most cases, you only need to wait for a few minutes to get the problem solved easily. When you use popular email providers, such as Gmail, Yahoo Mail, MSN mail, Hotmail, and many other email providers, you should rely on their stability and quality.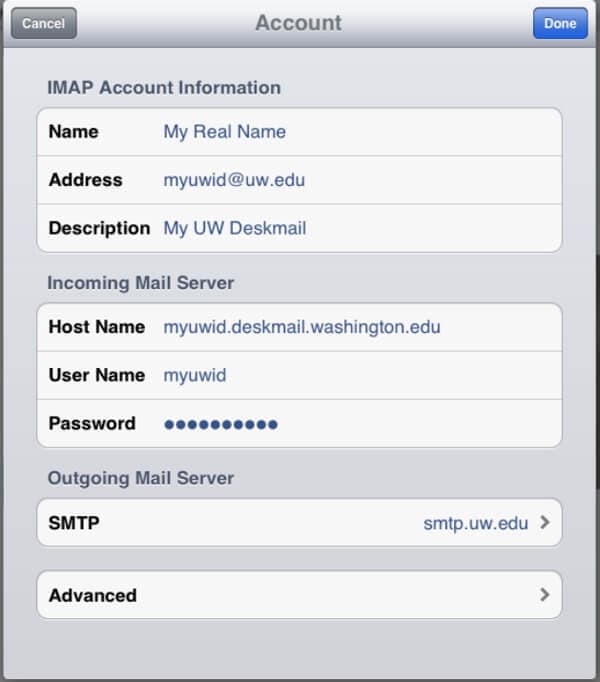 Part 2. How to Fix "iPhone 6S Not Working" Issue?
Reset iPhone - This is the easiest way that you can do, in order to restore all settings from your iPhone. It is a great idea for you to turn off your iPhone for a few minutes before you turn it on again. This option allows you to restore some common settings that are available in your iPhone 6s device, including your network setting. This feature is very useful to help you solve any email problems that may occur on your device. However, this tip is not always going to work perfectly. When you still have some problems with your email, you may want to consider looking at any other options for solving your email problem.
Log Out from Email Account - When you want to restore your email function in your iPhone 6s device, you may want to take a look at this simple tip. You may want to log out from your email account on your iPhone device. Make sure that you wait for a few hours before you log in to your own email address again. This step is very useful to eliminate any broken function on your email application in your iPhone 6s device. The overall step seems to be very simple, but it is very effective to help you get access to any mails from your account easily.
Bring iPhone to Apple Care - If you are unable to fix any problems with your iPhone 6s device, you need to bring this device to the nearest Apple Care. This customer service from Apple store has some professional experts who know how to handle any problems with your iPhone 6s device. Therefore, you can consult with them for discussing about your email problems that may occur on your iPhone device. They will be ready to help you fix any problems that may occur on your device quickly and easily.