Contents
4. iPhone 6S Camera

5. iPhone 6S Videos

6. iPhone 6S Tips

7. iPhone 6S Troubleshooting

8. iPhone 6S Apps & Software

9. iPhone 6S Accessories
It is simply weird to miss one person in your group all the time when you are out as a group. This problem seems to become the weirdest when you have an iPhone and you are not able to do so. This problem has been resolved with the help of a camera timer. Till the evolution of iOS 8, there was no in-built camera timer option for the iPhone. With iOS 8, the tech giant Apple introduced the built-in camera timer app with the camera. Now you can sit with your whole group and take a photo of your whole group.
What Is Camera Timer?
Camera timer enables you to be in a group photo even if you are the photographer. Before the development of this app, only selfies were the best strategies to take the photograph of your own. You generally take selfies with the help of front camera. But the rear camera is always more powerful. A variety of apps are available to facilitate the delay of shutter for you but this app stands out because of its features and unique integration with iphone 6s camera in iOS 9. Camera timer is an app, not an integrated feature of your iPhone 6s. You need to download the app from the itunes store. The app is available for free in the store.
Once you set your iphone 6s camera for the desired delay, you have ample time to adjust yourself in the group with all of your group members sitting around. You set up the camera timer with delays for 5, 10, 15, 20, and 30 seconds. The essential features of the camera timer are the delay of 3s and 10s. These are two timings which are directly available for your users if you are not wishing to set your time of your own. The photos are stored in the same location as that of your normal saved ones. As you know that the camera timer is going to do the photography job, you should get ready to jump and cheese. It is always better to use a tripod to keep your iPhone on it as there would be no photographer to hold your phone. You can also find a good place to keep your iPhone safe.
Step-by-step Guide on How to Use Camera Timer on iPhone 6s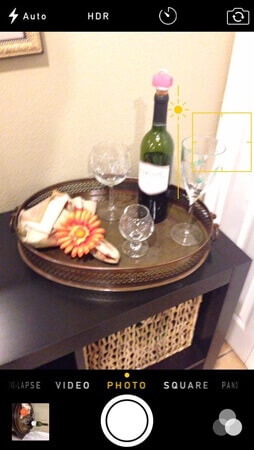 Step 1. Click the Timer
The time icon is present at the top of your screen. If you have switched the landscape mode of your camera, you can locate the icon on the left hand side of the app.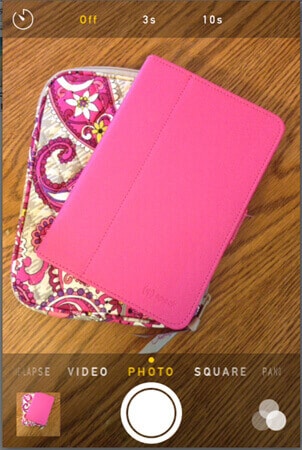 Step 2. Choose Timing Option
There are two timing options available with the app which allows delay of 10 seconds and 3 seconds respectively. You can choose any one of the two.