Contents
4. iPhone 6S Camera

5. iPhone 6S Videos

6. iPhone 6S Tips

7. iPhone 6S Troubleshooting

8. iPhone 6S Apps & Software

9. iPhone 6S Accessories
According to many people who love taking photos, they are not fully satisfied with the in-built camera app on their iPhone 6s. There are many alternative options available in the App Store which will help you to take your photography to a totally new level. Many apps are there which will help you to manually adjust the exposure, focus and even make HDR photography easier for you. So, with the help of the best camera app for iPhone 6S, you can create some amazing pictures. Here are the top camera apps for you:
#1. Manual – Custom Exposure Camera
This is one of the best camera apps for your iPhone 6s. It has the ability to bring out the best photograph based on your potential. You will be able to adjust each and every aspect of the camera to bring the best photograph. With the help of this you can adjust ISO, focus, exposure as well as the shutter speed. You will get real editing tools here with the help of which you can control the basics before taking the picture.
Pros:
It is very easy to use.
The manual controls to adjust the ISO sensitivity, focus or shutter speed.
For casual yet great photography this camera app is really a great one.
Cons:
There are no readymade filters available with this app.
The app is too basic for any professional photography.
Learn More >>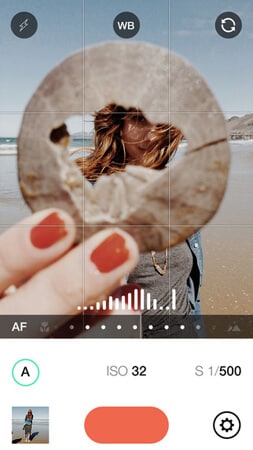 #2. ProShot
This App offers the best and most advanced controls to take the best photograph for you with the help of the iPhone 6s. This is the best camera app for iPhone 6s which will help you to control the shutter speed, white balance, exposure and ISO. The control layouts are also great and they do not get into your way. So, you will be able to take the advantage of the entire view finder.
Pros:
The adjustment tools are very easy to use and near your thumbs.
You can get the perfect shot by adjusting few of the basic camera tools.
Cons:
You can mix up the focus and Zooming controls.
Even when you use the time-lapse tool, you will find that your phone may go to sleep mode.
Learn More >>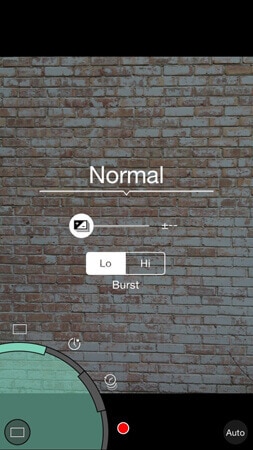 #3. Hydra – Amazing Photography
If you want an improved camera app for the iPhone 6s then this app will be the best one for you. It is an interesting app which offers HDR mode and also other controls like increasing the highlights, controlling the shadow details etc. It also helps to boost the image size up to 32 megapixels which is 4 times the default 8 mp of your iPhone 6s.
Pros:
It is very easy to use.
You can select the mode by just swiping between the options provided at the bottom.
Cons:
The photo can get blurred with a little shake in camera. So, make sure you take the required measures like tripod.
Learn More >>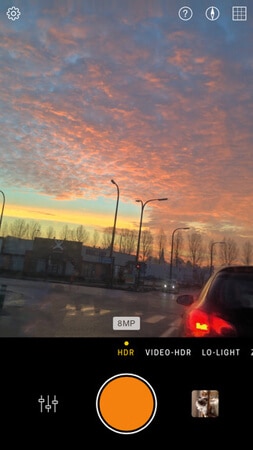 #4. ProCam
This is probably the best camera app for iPhone 6s as you will not need any other photography app if you have this. This is a high quality camera app which offers a lot of options to control the saturation, white balance, shutter speed, exposure and many more other details.
Pros:
You will also get various resolutions that you can adjust while clicking photos or even capturing videos.
Cons:
Since it is mainly for professional photography needs you may find it too much for casual photography.
Learn More >>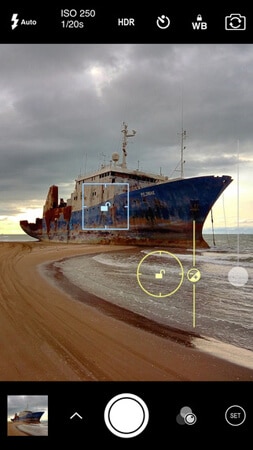 #5. ProCamera 8
This is a fast and simple professional camera app which can take some stunning pictures. With some of the greatest features you can take some awesome pictures which will seem to pop out. There are a lot of lively filters as well which will bring the best in your photo.
Pros:
There are 76 filters and effects along with cropping and essential image controlling options.
Cons:
You will not get Panorama mode in this app.
Learn More >>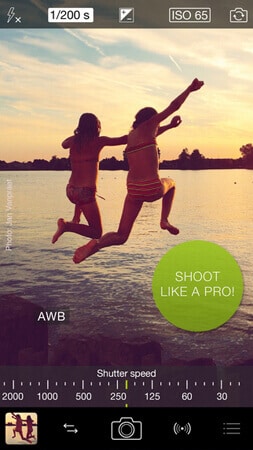 #6. VSCO CAM
It offers manual controls of the camera and focus on the shutter speed, exposure as well as the white balance. You can even add filters and edit photos inside this app. This is a great app for the beginner photographers and will also help you a lot if you are new in photography.
Pros:
This is great for the newbie photographers as this offer great editing as well as camera control options.
Cons:
This is not good enough for professional photography as the options are too basic.
Learn More >>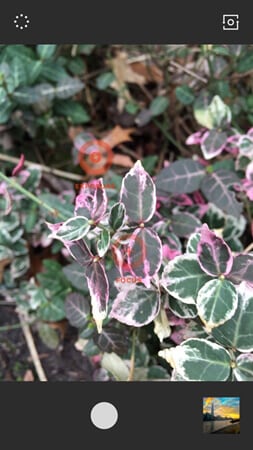 #7. Camera+
For advanced shooting or capturing as well as editing, this app is the best for you. Many iPhone users use this app as this is the best camera app for iPhone 6s. You will get a lot of options via this app. You can choose to shoot macro images and even control the stabilizer to make sure the photo is not getting blurred.
Pros:
This is a simple and clean app yet great for the professional use.
Along with this, the HDR mode and editing tools are the best for the camera.
Cons:
You will not be able to see the previews of the selected effect.
Learn More >>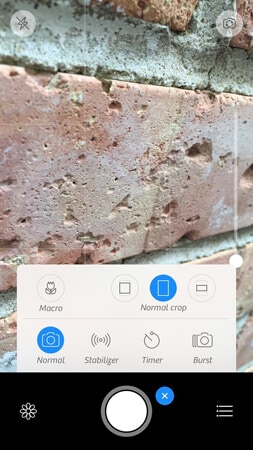 #8. Slow Shutter Cam
If you want to capture photographs with slow shutter speed or long exposures with your iPhone, then this is the best app that you can try.
Pros:
It offers three different capture modes like light trail, low light and motion blur.
Cons:
High shutter speed option is not available here.
Learn More >>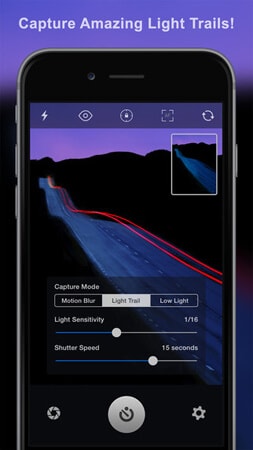 #9. PicTapGo
This is another camera app which will help you to do a lot more with the photos. You can adjust the white balance, contrast, exposure etc with the help of this app.
Pros:
This is an easy-to-use app without much issue.
It also offers a lot of filters that make the photo look incredible.
Cons:
It is not that great for the professional use.
Learn More >>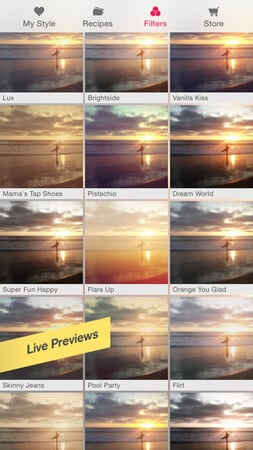 #10. Camera 360 Ultimate
This is the best camera app for iphone 6s. Whether you want to click a selfie or you want to capture a particular landscape this comes with many effects which will give you the perfect shot.
Pros:
The HDR and selfie effects are really great.
Cons:
You cannot adjust the exposure, brightness and shutter speed.
Learn More >>