Contents
4. iPhone 6S Camera

5. iPhone 6S Videos

6. iPhone 6S Tips

7. iPhone 6S Troubleshooting

8. iPhone 6S Apps & Software

9. iPhone 6S Accessories
Ever come across this tagline: "more pixels don't equal better quality"? This makes absolute sense. However, most people only consider the number of megapixels on a phone thinking that a phone with more pixels will take more quality images and videos. In reality, there is more that contributes to quality images than just the number of pixels. That's why it's not uncommon to get a phone with fewer pixels taking more appealing images than that with more. The truth is, if a phone has more pixels, there is a high probability that it compromises on other features. Other features to consider include the camera, micron pixels, and the aperture/lens.
Pros and Cons of More Megapixels
Pros:
More megapixels gives you a maximum sharpness. The more the pixels, the sharper the photos (but, this only applies if it does not exceed the ideal and if it has other features that are complimenting the pixels).
With more pixels, one can further crop their images for telephoto effects.
More megapixels is also advantageous when your aim is to print huge enlargements (large posters).
More megapixels means no problem when viewing the images as the pixel number represents the size that one can enlarge their pied to. If one plans on enlarging their images, you should go for the larger number as it allows you to magnify the images to bigger sizes.
Cons:
Takes more storage space because more megapixels equals bigger image sizes.
The software takes longer to process the enormous image files. Meaning, more time is needed when transferring these images to your memory card. A problem here manifests, especially when one is taking high frame rate bursts of shots.
Incomparable sensors, one usually gets lower image quality and more noise.
Incomparable sensors, one usually gets lower image quality and more noise.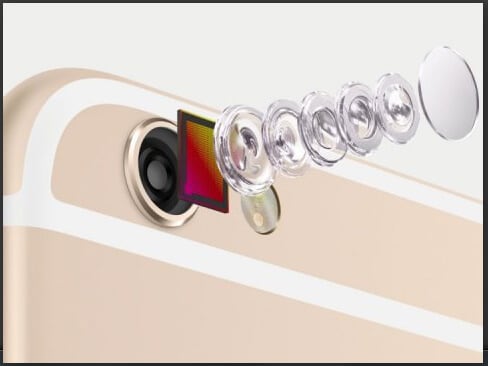 Pros and Cons of fewer Megapixels
Pros:
As noted above, megapixels alone won't give that image quality you want. Other features play significant roles too. If your device has an excellent sensor resolution, good lens resolution, among others, you don't have to think hard about the megapixels number.
Less noise. Smaller pixels will capture less light, thus per pixel noise is reduced. This is the case especially when one is viewing their images at 100%.
Saves Storage space. Remember, with more megapixels you get bigger pictures which mean that they will take up more storage spaces. Transferring them to the memory card will also take much time, and this is not ideal especially when one is taking burst shots.
Cons:
Reduced Image sharpness. If all you have is the fewer megapixels camera without other technological supports in your device, the image sharpness may not be of quality. As mentioned earlier, it's all about compromise. If you go for fewer megapixels, ensure other features are great like autofocus, sensor resolution, lens resolution, and the diffraction. Otherwise, you will be disappointed by the fewer megapixels.
Problems when viewing the image. Unless your device has other features enabling you to magnify the images, you might have trouble viewing the pictures. However, this is only necessary for those planning to enlarge their images. Otherwise, few megapixels will work correctly.
Cropping. If you intend to crop your images and remain with plenty of qualities to print at an average size, then more megapixels is better.
No resolution to spare. More megapixels gives one resolution to spare when they are sampling down the less than perfect or low light shots.
In a nutshell, owning a phone with 8 megapixels does not guarantee you quality images than that with 5 megapixels. The keyword is "compromise". What did they forgo to give you 8 megapixels and what role does it play, or what extra feature or improved feature does the one with 5 megapixels has?
How Many Megapixels Do You Need?
Two questions concerning this puzzle have to be looked into first: what do you intend to do with them? Second, what is the compromise in your device?
Don't fall for the higher megapixels equal better quality perception. The theory here is just used for advertisements but in reality, and it takes much more to give you a high quality. The only advantage you get from more megapixels is the ability to crop and enlarge images without the individual pixels becoming visible. You will have to consider other factors for the overall image quality.
Again, do you need the more megapixels? Paying for more while you can do equally fine with less is a waste of your money. Leave the advertisements behind and invest in a device with larger sensors, more efficient image processor, better quality lens and a maximum of 8MP.
You might have wondered why, after settling for a more megapixels device, your pictures still look grainy! The result of more megapixels. This is referred to as the "noise effect". Also, this noise will reduce the sharpness of the edges between the bright and dark areas in your picture making it look a little flat. So, if you don't want disappointments, kindly go for fewer megapixels if they fit your purposes for the camera.
Guess How Many Megapixels That Apple Use in the iPhone 6S Camera
Maybe your opinion is right or wrong. The fact is, if you have had a chance to look at the quality of images produced by iPhone 6s camera, you will be shocked to know how many megapixels are used.
The truth is, Apple's iPhone 6s camera uses 8MP! This might seem less compared to other competitors' but when you compare the picture qualities, the iPhone 6s camera always does it better. This explains why, every day, people are taking more photos with the iPhone 6s camera than with other cameras.
Apple added other quality features to their 8MP to give the users the best quality because they understand that more megapixels do not automatically result in better quality. They have the 8MP iSight camera, large 1.5-micron pixels, f/2.2 aperture, and a new sensor with focus pixels, an improved face detection and the exposure control. All you have to do is take the photos and your iPhone 6 will do the rest.
In summary, the iPhone 6s camera megapixels is a perfect prove that your camera needs more than the megapixels to give you the best quality. You have to enlighten yourself more as it's the only way to beat the misleading advertisements and end up buying the best device for you. The iPhone 6s camera megapixels are just 8, and its performance is perfect. Go for the best!