Contents
4. iPhone 6S Camera

5. iPhone 6S Videos

6. iPhone 6S Tips

7. iPhone 6S Troubleshooting

8. iPhone 6S Apps & Software

9. iPhone 6S Accessories
In the recent times, iPhones are having a built in infrared camera especially iPhone 6s. Infrared cameras are used to enable solid objects give out electromagnetic radiation. You are able to get a close estimate of the temperature of a particular object by just looking at the wavelength. This is the principle an infrared camera uses to portray a not so real color image that has different colors corresponding to the different temperatures. The camera does this by taking the light that is not visible. The following are top 10 iPhone 6s infrared camera.
Best 10 Infrared Cameras for iPhone 6S
#1. The Seek Thermal Infrared Camera
When the seek thermal is installed in your iPhone, you can find it at the Seek Thermal app. It comes with four different modes. The first mode is the camera mode. This mode allows you to capture images or videos and alter the color scheme. The other one is the temperature mode. The camera gives an approximate temperature of a location at the centre of the image. The third one is the high or low mode. This controls the temperature spot according t your preferences. The last one is the threshold mode which gives the camera the ability to capture objects at, above or below a certain temperature.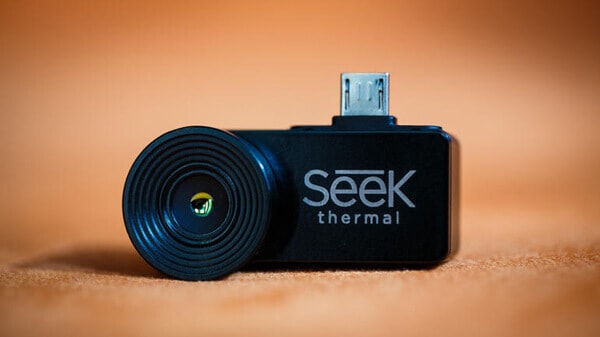 #2. FLIR ONE Thermal Imager
FLIR ONE is very sophisticated design of iPhone 6s infrared camera. It has amazing features that make it unique. You can be able to see clearly at night through the camera. This enables you detect intruders who might take advantage of the nighttime. You also get the opportunity to see through light fog and smoke. With FLIR ONE you are also able to note heat loss and the efficiency of energy at that moment. You can also be able to note water leaks and come up with a clear measurement of temperature of sources of heat. If you like capturing thermal videos and images, then FLIR ONE is the best infrared camera to choose. It also gives you the ability to bring together visible and thermal spectrums.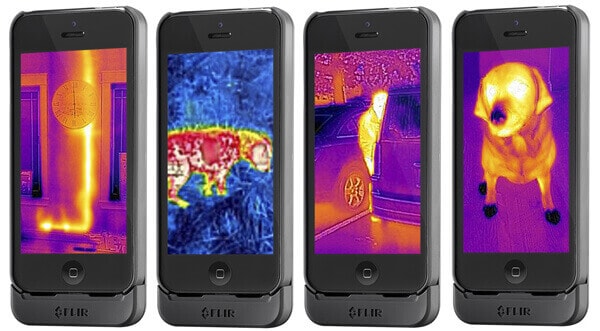 #3. Raspberry Pi-based Night Vision Camera
This is among the top iPhone 6s infrared camera because it enables the iPhone 6 to see in the dark. It gives users of iPhone 6s the ability to shoot videos and take images comfortably at night. The Raspberry Pi-based NVC uses a very simple approach to accomplish this. This is what makes it affordable than the rest of the infrared cameras. It can illuminate objects that are a maximum of nine meters away. It does this by using eight infrared light emitting diodes. The infrared camera has a 720p power in it that it uses to capture light.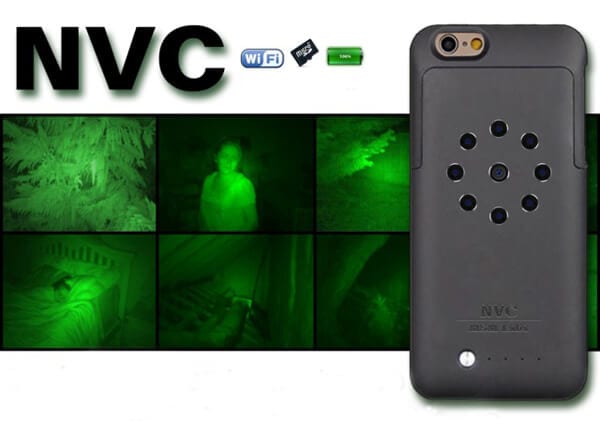 #4. Night Optics Night Vision Base Adapter
The Night Optics Night Vision Base Adapter is among the best iPhone 6s infrared camera that is quite interesting. It enables you to take night vision photos and videos very easily. The system installed in it allows it work best in the night time where there is low amount of light. You will be able to give HD video shots using your iPhone 6 that are interesting to view. It is one of the most affordable iPhone 6 accessories that will not let you down.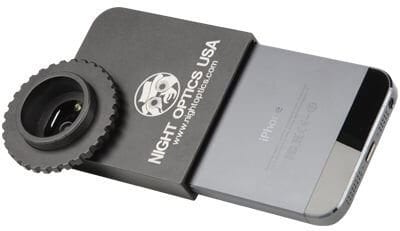 #5. FLIR E40
If you are a professional and you would like to track down mechanical and electrical overheating, then this is the perfect infrared camera to choose. The FLIR E40 gives you the ability to track water and air leaks using its thermal properties. You will be able to note the missing insulations in a very short time using this camera. The FLIR E40 is known for its high IR resolution power of 19,200 pixels which is very unique. It is very compact and user friendly. You are able to understand it fully within a very short time.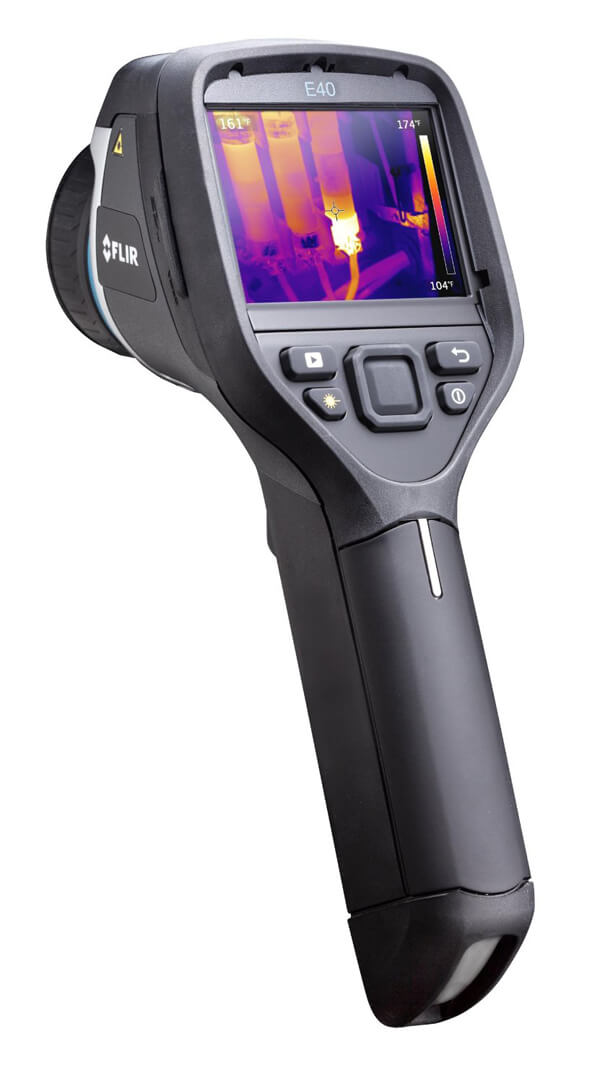 #6. Snooperscope
Snooperscope is among the best iPhone 6s infrared camera because of its wonderful specifications. The sensor of the camera is 1.0 Megapixel and comes with a wonderful fixed focus system. It is very sensitive to low light conditions and will give you amazing images and videos no matter the time of day. The lens has a 120 degree ultra wide angle field of view that is quite interesting. You are able to take images and videos at amazing angles. It comes with a night vision feature that gives you the chance to take great pictures at night.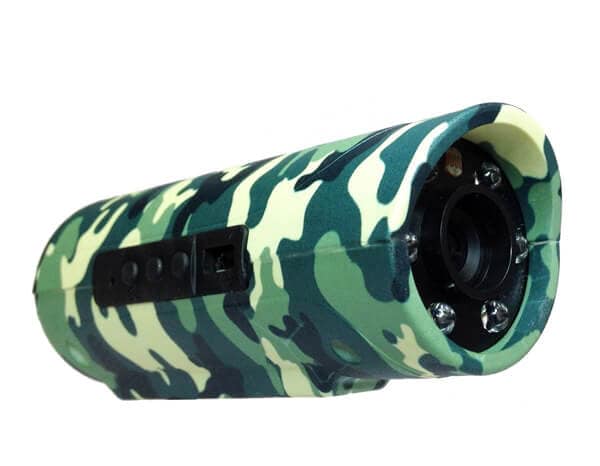 #7. Fluke TiX1000 Infrared Camera
This is a very powerful high definition iPhone 6s infrared camera. It comes with Fluke connect for it to work effectively and give you high quality image and the correct temperature measurement. It has a SuperResolution system installed in it that enables it achieve this. You will be able to take videos and images at a very safe distance and this mostly applies when you are in game parks where getting close to animals is quite dangerous. It comes with a high resolution LCD screen that measures 5.6 inches. The infrared camera has an 8 MP power.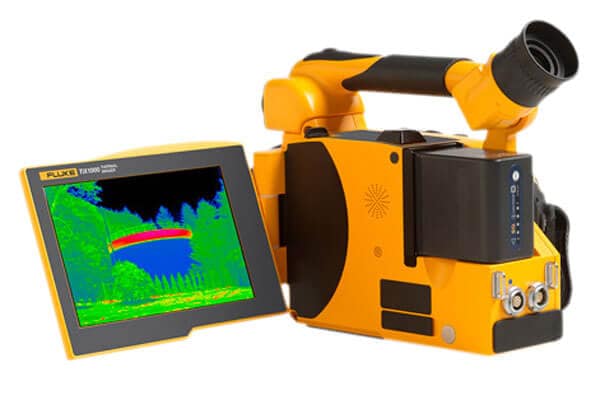 #8. Fluke Ti400 Infrared Camera
The fluke Ti400 Infrared Camera is among the best iPhone 6s infrared cameras because of the level of consistency it gives when taking photos. You are able to get in-focus pictures every time you use this camera. It comes with amazing tools that give it peak performance. It comes with a fully installed LaserSharp Auto Focus that is more efficient and effective compared to other types of auto focus systems in the market. Fluke has taken into account the fact that for an infrared camera to be considered top notch, the focus should be high class.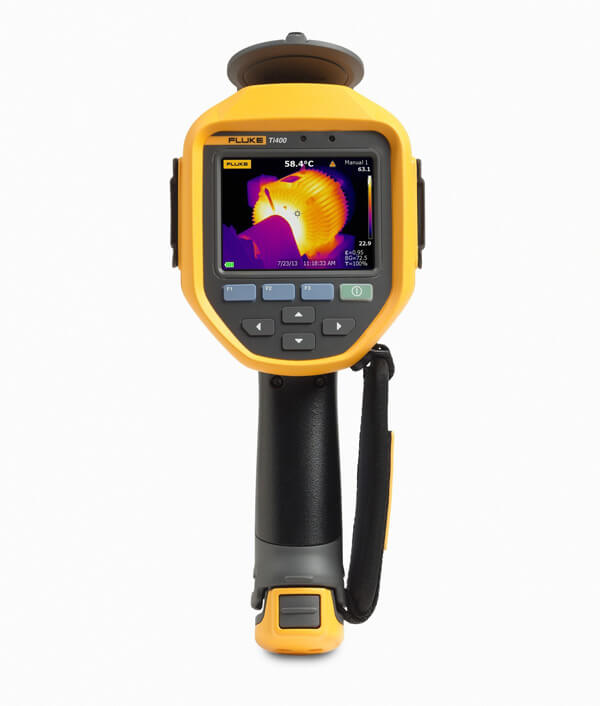 #9. Seek Thermal XR
It is an improved version of the Sleek Thermal infrared camera. It has two major changes that make it superior. The main one is the manual focus lens. This allows you as a user to change the focus to suit your desired needs. The other change is the higher price it comes with. Due to its advanced features, it is available at a higher price compared to the original infrared camera. The design is very exciting and comes with amazing specifications that you will fall in love with.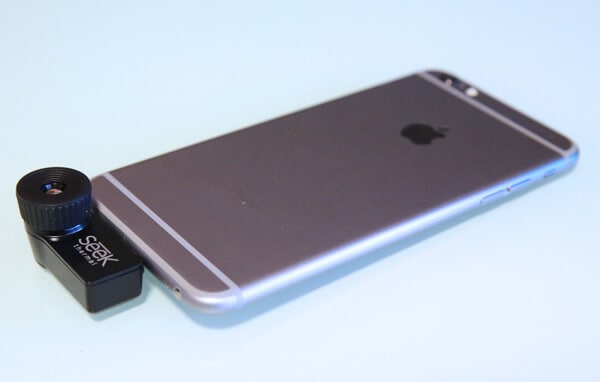 #10. NViA
This iPhone 6s infrared camera turns your iPhone into a more sophisticated night vision recording device. It tunes your iPhone 6 to become equipped to take pictures and videos at night effectively and efficiently. This is what makes the USNV Night Vision iPhone Adapter one of the best in the market. You will enjoy using it in your iPhone if you are an image and video enthusiast.