Contents
4. iPhone 6S Camera

5. iPhone 6S Videos

6. iPhone 6S Tips

7. iPhone 6S Troubleshooting

8. iPhone 6S Apps & Software

9. iPhone 6S Accessories
The most recent Apple smartphone in the market is the iPhone 6 Plus, also known as the iPhone S. This is an upgrade of the previous version, the iPhone 6. It comes with a bigger screen that is very tough to endure through the drops. Nonetheless, the screen is still not tough enough. In addition, it is quite vulnerable to scratches. Their susceptibility to the scratches and shock is one of the drawbacks of this phone. However, this issue is fixed with the help of the covers and cases. The cases have been designed to take the real shape of the phone and also maintain the thickness. Some will help to make the phone bulkier and have a better grip. That said, here is a look at some of the most popular iPhone 6 cases on the market;
#1. Trentium Rugged iPhone 6S Case
This iPhone 6 case comes with a unique style that will allow you to use your phone with ease. You will install and remove it easily. It is made from a high-quality material that makes it tough enough and endure through the drops. With this case, you will protect your phone against the shocks. It also has an elegant design, so you are sure of protecting your phone and making it unique enough. The back of the case can be customized to match your preference.
Learn More >>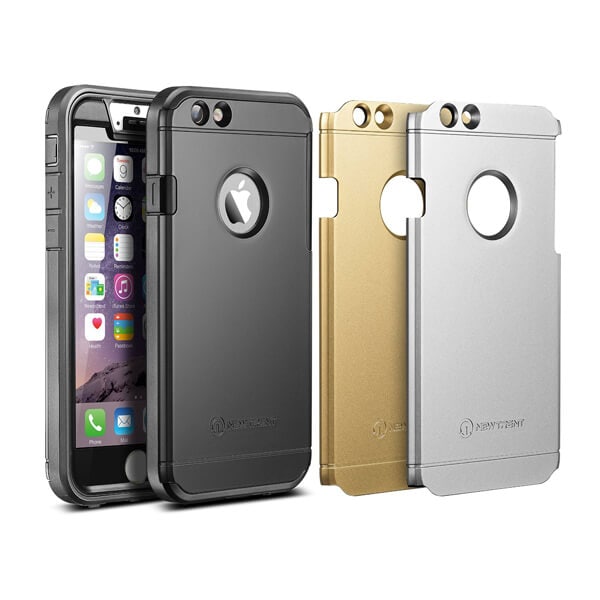 #2. Poweradd iPhone S Case
This case has an elegant design and it is made from PC+TPU, so you are sure of an amazing drop protection. It is also slim enough to allow you to handle your phone easily. It will not add an extra layer of thickness on your phone. The corners of the case are buffered shockproof, which helps to prevent your phone. It also has a TPU comb pattern that will cushion the phone when it drops.
Learn More >>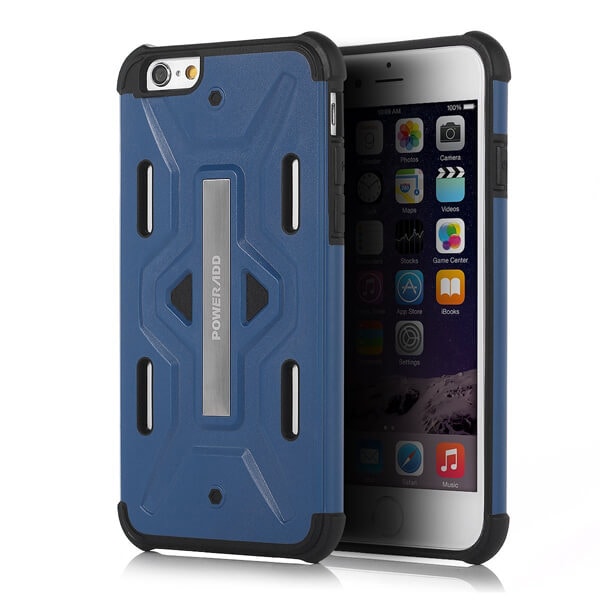 #3. Spigen iPhone 6S Wallet Case
When you have this case, you will not need to carry your wallet around. It has been designed to fit comfortably and tightly around the frame of your phone. You wouldn't have to worry about the phone popping out when you cover the flap. Inasmuch as it holds tightly onto the phone, it is easy to install and remove. You can carry along your banking cards and ID card as well. The only challenge is that you might find it challenging to open the flap whenever you want to use the phone.
Learn More >>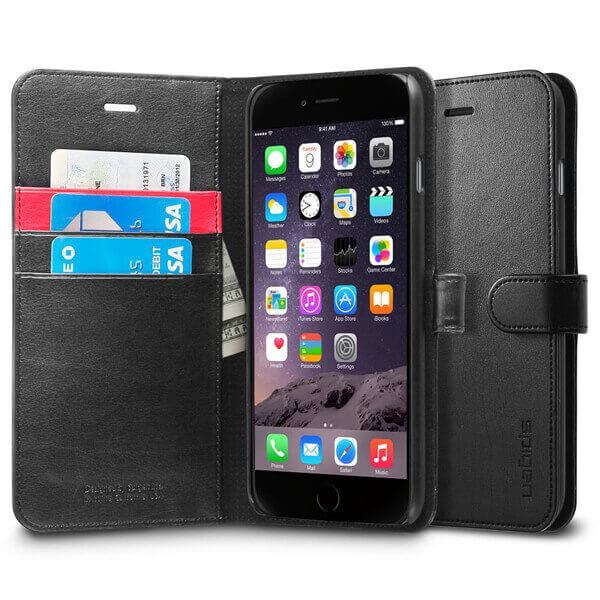 #4. Ionic Designed iPhone 6S Case
This one has been designed to comfortably fit on your iPhone 6S. It has a high-quality leather exterior and an interior that is made from a soft microfiber padding. This will help to keep your phone well protected. The only drawback here is that the case might not help as much when the phone drops with the flap open.
Learn More >>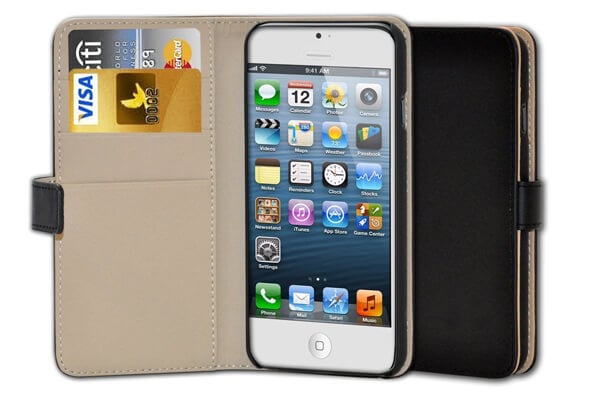 #5. Caseology iPhone 6S Clear Back Case
This is a unique iPhone 6S case that comes with an elegant design. It has been made to protect your phone against the scratches, damages and cracks. It also comes with elegant cutouts that lets you access all the features of your phone. There are also some TPU polycarbonate bumpers that help to absorb the shock when the phone drops. The clear back can allow you to place some stickers, if you want to customize the look.
Learn More >>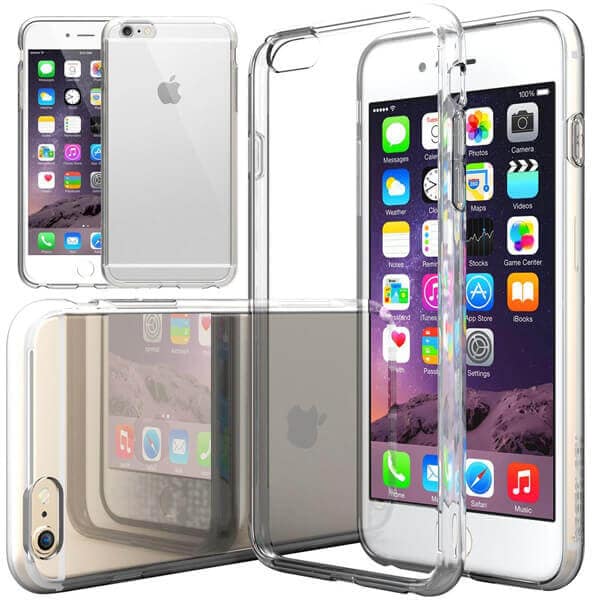 #6. Pasonomi iPhone 6 Plus Wallet Case
This case comes with a stylish design that will help to protect your screen and keep it private as well. It also has slightly ragged edges that feels good when you are holding it. The case comes with some cut-out that lets you control the phone without any problem. There is a smart window at the front, which lets you view any notification and the time. When you have a lot of banking cards and other documents fitted in the pockets, it can feel slightly heavier.
Learn More >>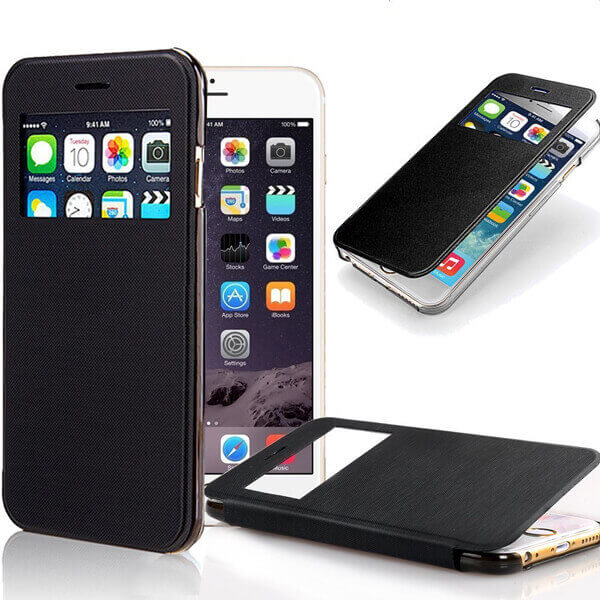 #7. Obliq iPhone 6S Case
When you talk about elegance, then this case has it. It is slim and fits firmly on the phone. There are some grips along the edges to prevent it from sliding when you are holding it. You will be sure of not dropping it accidentally. The case also has a kickstand feature that you can use when you are watching a movie or a video clip.
Learn More >>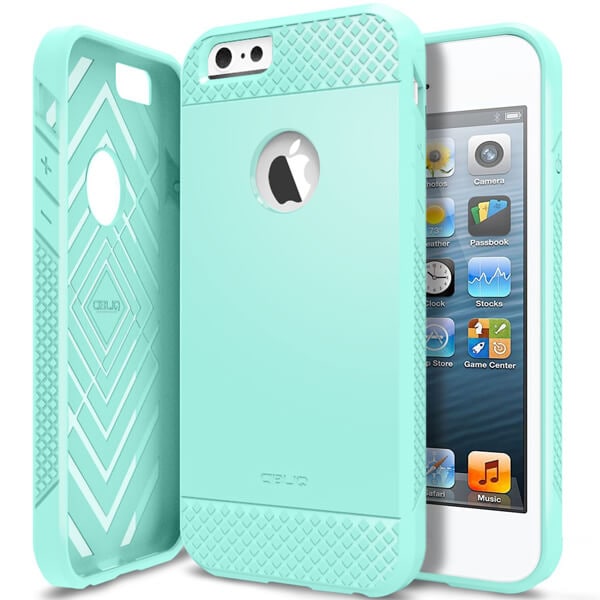 #8. Candywe iPhone 6S Case
The Canywe case has been designed with an elegant size and style. It is scratch proof and will protect your phone against bumps and dust. There are also some cutouts along the case, so you can easily operate your phone without having to remove it. It is one of the most luxurious cases that you can have for your iPhone 6S.
Learn More >>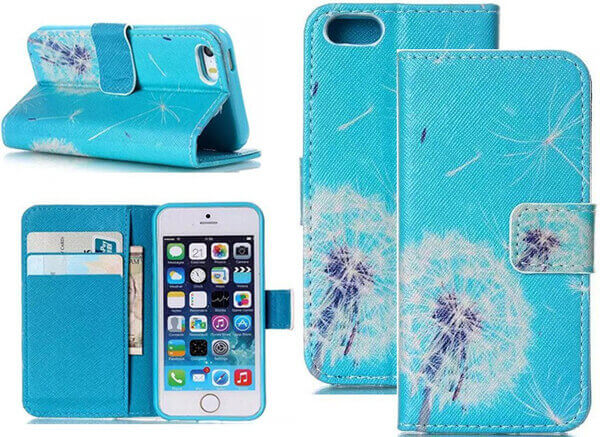 #9. Snugg iPhone 6S Leather Case
This is a flip case that has been designed to protect your phone and also make it look stylish. It is quite easy to use and you can easily install and remove. The case has been made from a high quality PU leather and the interior is made from a tender Nubuck Fiber. This helps to cushion the phone from the shocks, scratches and dust. The magnetic clasp back can also be folded when you want to watch a video or movie on the phone.
Learn More >>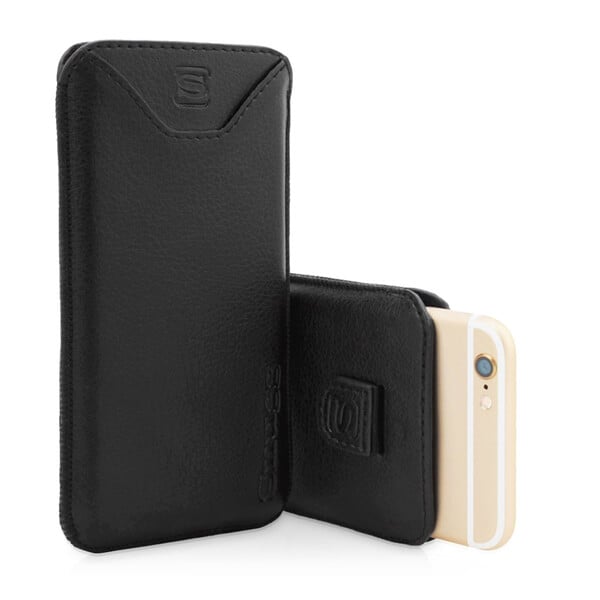 #10. Anker Ultra Protective iPhone 6 Case
This case comes with a fitted clear screen protector. The case is made from high quality material that keeps it from falling and absorbing the shock. The slides have more grip that will keep the phone from accidentally falling from your hand. There are some cutouts that allow you to use and access your phone easily.
Learn More >>