Contents
4. iPhone 6S Camera

5. iPhone 6S Videos

6. iPhone 6S Tips

7. iPhone 6S Troubleshooting

8. iPhone 6S Apps & Software

9. iPhone 6S Accessories
Selfies are becoming more popular and the mobile accessories companies have come up with selfie sticks to make it easier to take them. The front camera is the one that is used to take selfies. The only common problem is that these front cameras tend to have less megapixels. iPhone 6S is one of the leading smartphones on the market, but its front camera has fewer megapixels, 1.2MP. Nonetheless, the accessories companies have developed a way of making your iPhone front camera more powerful and taking amazing shots. This is through a camera lens that you attach over the front camera to make it better and give you the results you desire. Here is a look at the top 10 iPhone 6s front cameras.
Best 10 Front Cameras for iPhone 6S
#1. Olloclip 4-in-1 Lens Kit
This is supposedly the best kit for the iPhone 6S camera. These lenses are portable and quite easy to use and they will help you have better selfies. It has a sturdy metallic design that allows it to last for long. You can clip it on your iPhone 6s front camera and get amazing shots. They are also quite portable, which can be carried easily in the bag that they come with.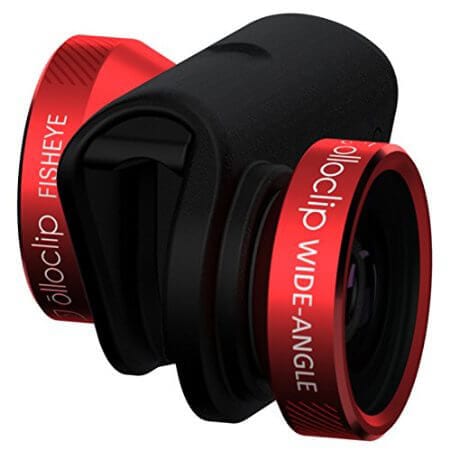 #2. Mobile Pioneer Lens Kit
This camera lens kit has 4 different lens options, which will allow you to use them differently. It has a 90-degree angle to let you take your selfies from various angles. They are easy to use and clip on the front camera. You can carry along easily since it comes with a small bag for carrying the lenses.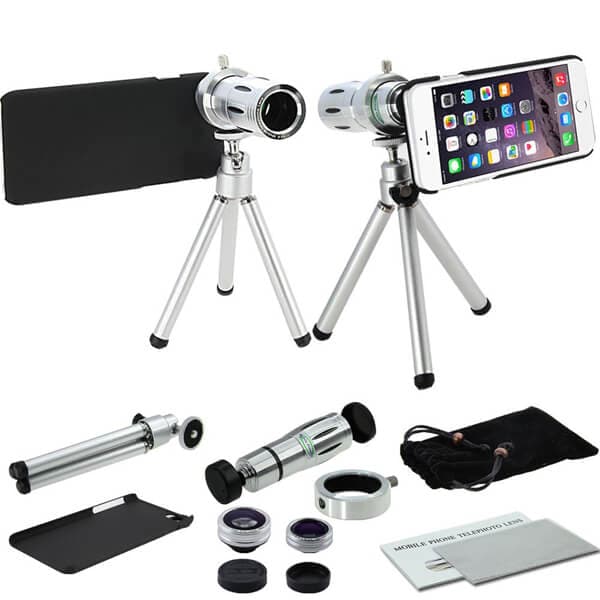 #3. iVAPO Universal Lens
This is a universal lens that will comfortably fit your front camera and give you the best photos. There are 4 lenses that allow you to use them with different view angles and style. They are made from a high-quality aluminum to stay for long. With the aluminum lenses, you can use the lens for a while without it being damaged. It is also quite easy to use and carry while on the go.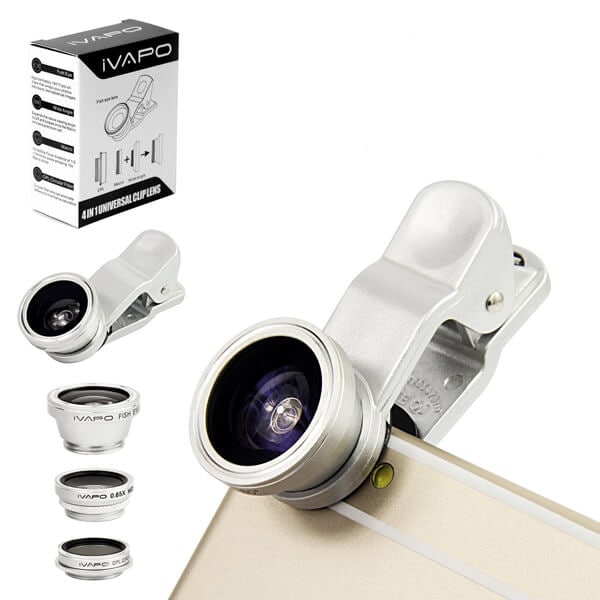 #4. Generic 4-in-1 Camera Lens
The Generic camera lens has been designed with a range of specifications. You can use the fisheye lens, the macro, and the wide angle lens. This makes your selfie appear differently, without the need of editing them with a photo editing app. The lens is detachable and portable, so you can carry it with you wherever you go. It has been made from a tough aluminum and a high-quality glass for top clarity.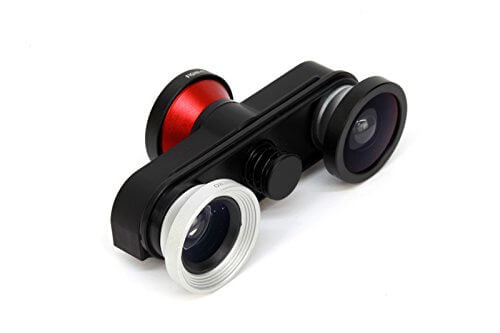 #5. Apexel 3-in-1 Camera Lens
This is yet another camera that you can use with your iPhone 6S front camera to deliver high-quality selfies. It has a compact design that will work perfectly with your camera. The camera lens has been designed to slide easily over the phone, which lets you use it with ease. There are three types of lenses that you can use to achieve different shots.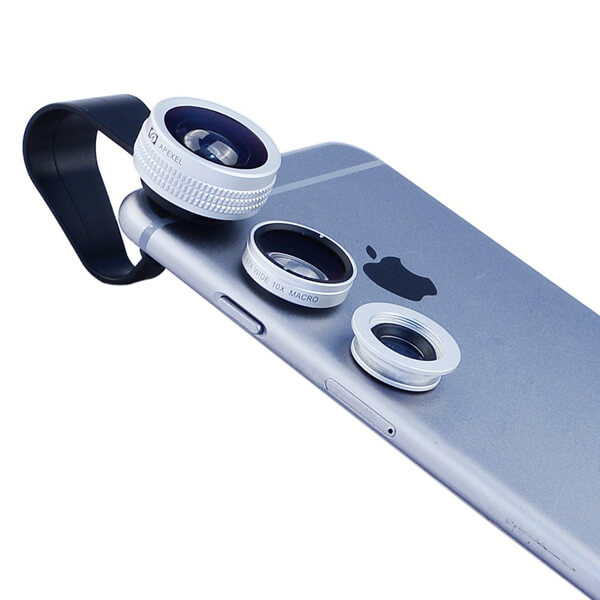 #6. SelfieMaster SM-501 Camera Lens
With this camera lens, you will be sure of enjoying your selfies and achieving high-quality photos. It has been designed to fit on various phones, including the iPhone 6S. The camera also has an angle view of 140 degrees, which makes it very much reliable. It has a magnification of 0.4X. This makes it very reliable for your selfies and groupies, the group selfies. It also has a reflection technology that allows you to have photos without the beam of light interfering with it.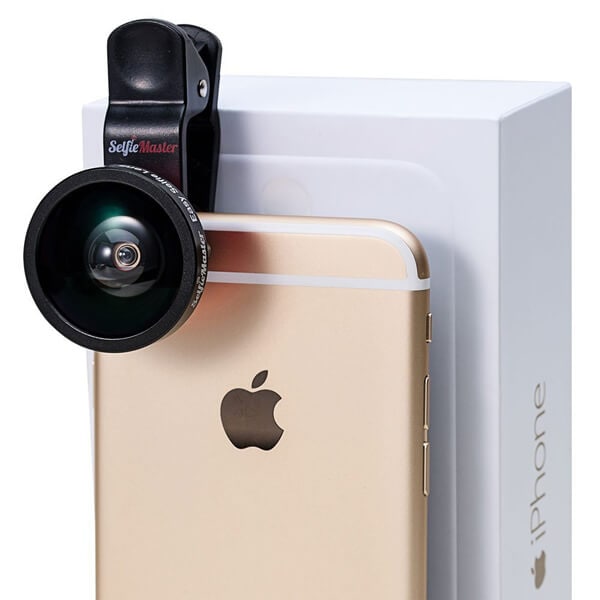 #7. YOPO iPhone 6S Camera Lens 6S Kit
This is another camera lens kit that will come with 4 extra lenses that you can use whenever you want to. It is made from a high-quality aluminum alloy. This will allow you to use it for a long time without it being tampered. You can carry it along easily since it comes with a velvet bag. Without a doubt, it is definitely one of the best and convenient lenses for your iPhone.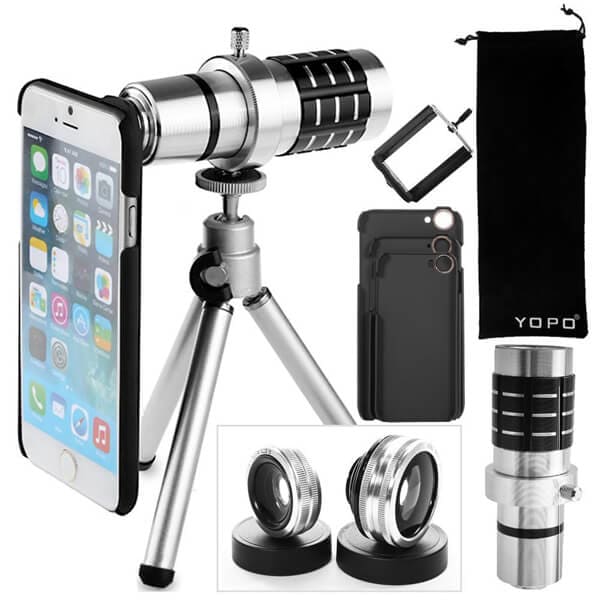 #8. Toch TM Universal Lens
Another top camera lens that you can use it with your iPhone 6S camera. It comes with a fisheye design that will allow you to take excellent photos. It is easy to clip on and off the phone and it also has a high clarity. This assures you of endless fun with your selfies.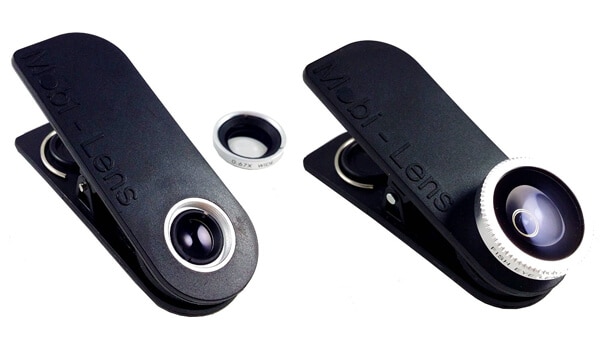 #9. Universal Camera Lens Kit
If you want to boost your front camera in the simplest way, you would want to get this kit. It will fit comfortably over the front camera of your iPhone. It will also come with several accessories that will help you all long. There are 3 lenses that have different viewpoints and angles. With this, you will not need to do much editing with your photo editing applications. You might have some difficulties with a small bubble that can affect the angle view of the lens. Nonetheless, its performance and efficiency is good.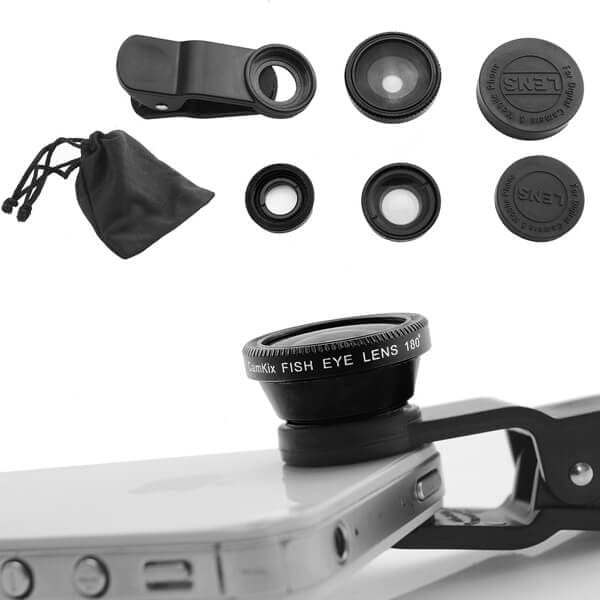 #10. Oldshark 3-in-1
This one is also a great choice for your iPhone and you will enjoy a wide angle of view of 180 degrees. There are three different lenses that will include the wide-angle, macro and fisheye lenses. With these lenses, you can transform your front camera to deliver high-quality selfies. You can use these lenses separately. However, the Macro Lens and Wide Angle Lens come when they are attached together. It has been made excellent glasses that have green optic coatings. You will install it easily on your phone and it is also easy to detach when you no longer need it.