Contents
4. iPhone 6S Camera

5. iPhone 6S Videos

6. iPhone 6S Tips

7. iPhone 6S Troubleshooting

8. iPhone 6S Apps & Software

9. iPhone 6S Accessories
Transfer of files from phone to computer Mac or Windows is a common activity that one does in order to prevent his or her files from getting lost. People transfer data from phone to computer because of various reasons. Some will backup phone to computer when they are upgrading to new phones and do not want to lose their files such as contacts, photos, messages, apps, call logs or movies. So if you switch your phone to iPhone 6S, there might be times for you to transfer files from iPhone 6S to Mac for backup.
When backing up files so as to transfer from iPhone 6S to Mac (OS X EL Capitain included), iSkysoft Phone Transfer for Mac ( or iSkysoft Phone Transfer for Windows ) is the best option that is recommended. It is an easy to use phone transfer that allows you to transfer files from iPhone 6S to Mac easily. It enables you to transfer files such as photos, videos, music, messages, apps, call log, contacts and calendar from iPhone 6S to Mac OS X. This tool useful since it helps you to retain important files despite changing the phone or selling the previous phone. The information that is backup will be the same as the ones in the previous phone.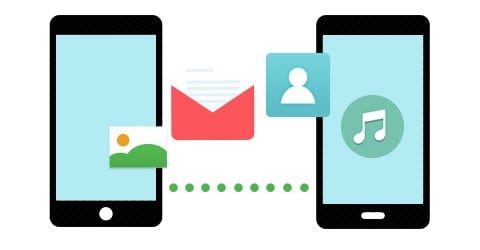 Why Choose This Phone Transfer:
1. Phone data in the iPhone 6S is erased permanently.
2. Backup files in the iPhone 6S and restore it without losing its quality as it is the same with the original one.
3. Offers a cross transfer platform for all kinds of files such as contacts, messages, apps, call log, music and many others.
4. Transfers iCloud backup to your phone especially if it is android.
5. Backup and restore files just in one click.
Steps to backup files from iPhone 6S to Mac OS X 10.11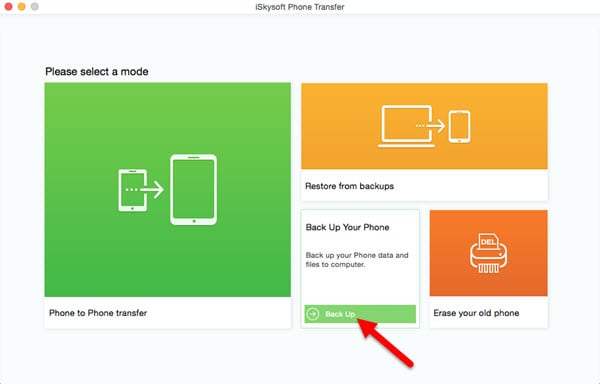 Step 1. Launch the iSkysoft Phone Transfer
Download the program then click the downloaded file icon and drag it to the "Applications". To launch this program, double click it. Then click "Back Up Your Phone" to open the backup windows. This phone transfer will enable you to backup your files in the iPhone 6S to Mac OS X 10.11.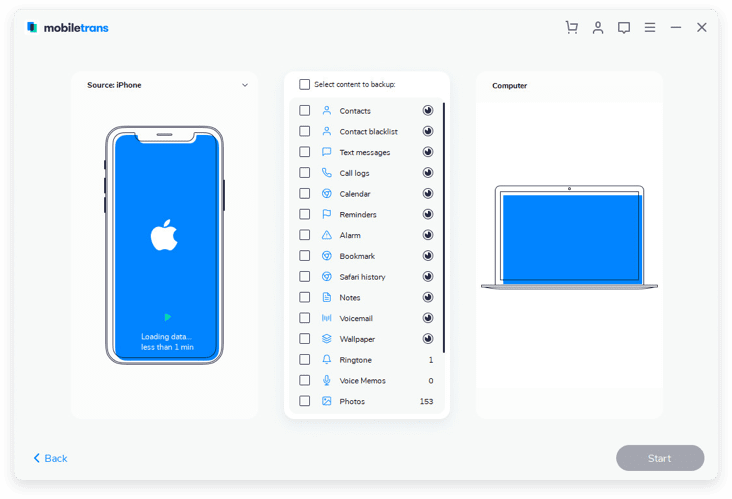 Step 2. Connect the iPhone 6S to Mac OS X 10.11
Connect your iPhone 6S to Mac OS X 10.11 using a USB cable. Authorize it to the Mac then continue with your process of backing up your files to avoid losing them. The phone transfer interface will show your files that are in your iPhone 6S.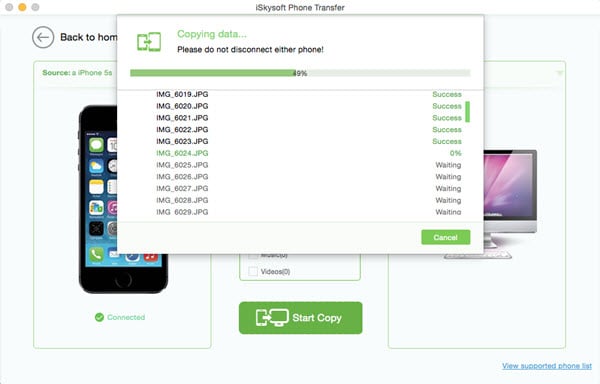 Step 3. Select the files to back up.
In this step select the files that you want to back up using this Phone Transfer program. After this click "Start Copy" so as to backup them to Mac. Your files will later be shown in Mac.
After completing this process you will have successfully backup your files that were in iPhone 6S to Mac without losing its quality. Later you can restore the files in another phone at your own time.