When using iMovie, you will at one point come across a notification reading "iMovie Error 50". Very few users understand what it is all about but it's generally a video rendering fault. Whenever there is a hitch in exporting video files to your iMovie, this notification keeps popping up and the earlier you work on it the better. You should not treat the notification casually because it can have huge negative implications to your video rendering mission.
Best iMovie Alternative for Mac (macOS 10.13 High Sierra)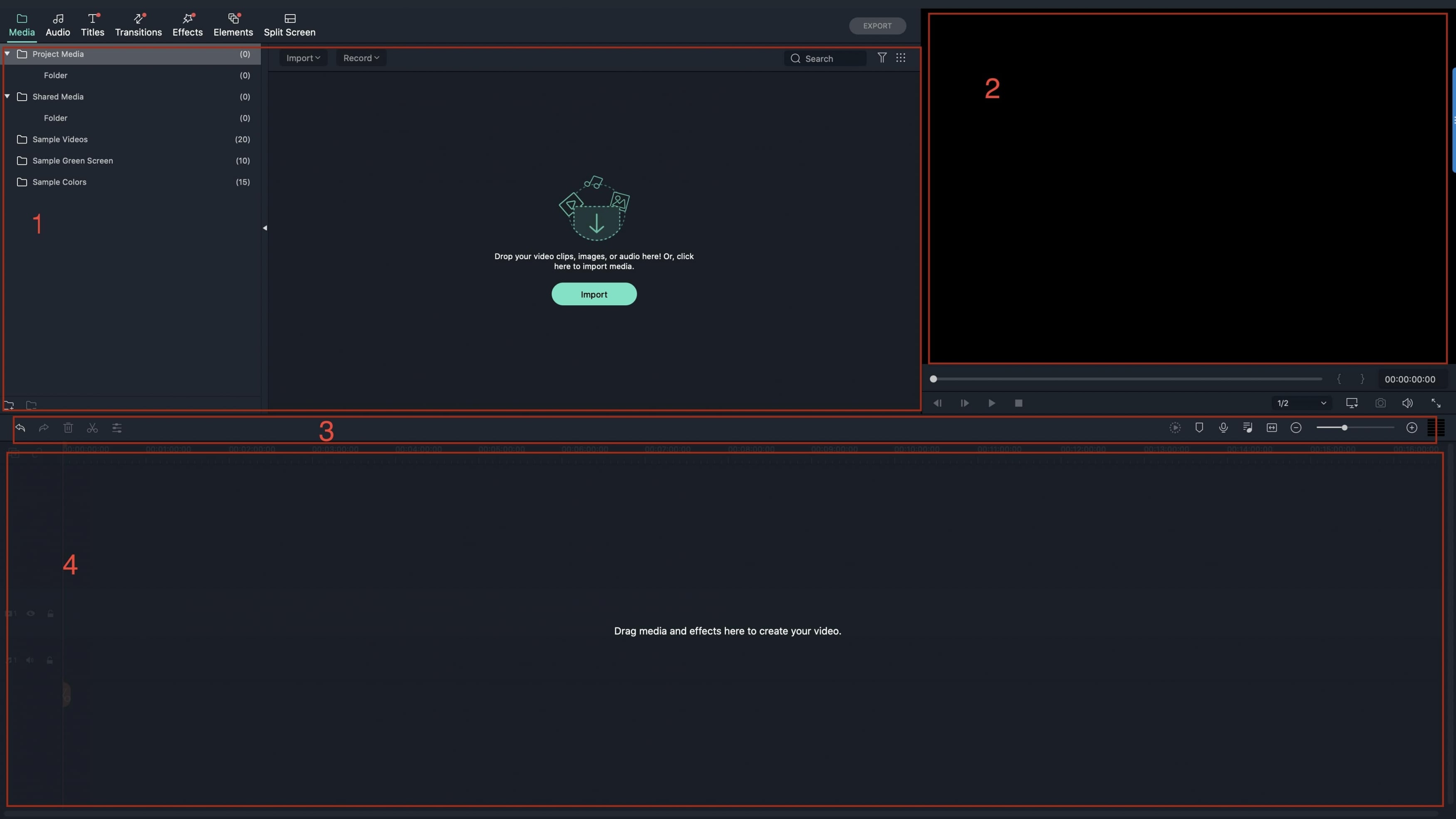 Filmora Video Editor for Mac is one of the best iMovie Alternative for Mac users. It has everything that iMovie offers to users, but it is far more easier to use. There are accesses to all tools and effects in the main window, saving users time to look for tools. Even people who never edited videos can easily begin a project within 5 minutes. And there are multiple great features already available. More features are added constantly.
Supports almost all the popular video formats, audio files and images. No incompatibility issues;
Hand-picked filters, overlays, motion graphics, titles, intro/credit. More effects are added regularly;
Special effects, like green-screen, split-screen, face-off, etc. are available as well;
Export video in multiple formats or directly optimize videos for YouTube, Facebook, Vimeo, etc;
Part 1. What is iMovie error 50?
When using iMovie, you will at one point come across a notification reading "iMovie Error 50".
You need to answer this question before seeking solutions to your iMovie error 50. That has to be the starting point in finding a workable solution. The iMovie error 50 is mostly caused by damages to the windows system files. What many people don't know is that a corrupted system poses great dangers to the proper functioning of iMovie. You should take time to note the key causes of system corruption and deal with that in advance. It will go a long way in cushioning your software program from the iMovie error 50.
Your system will be corrupted once the installation process of iMovie is not complete. There are instructions given for guiding the right installation process and you will be making an awful move once they are incomplete.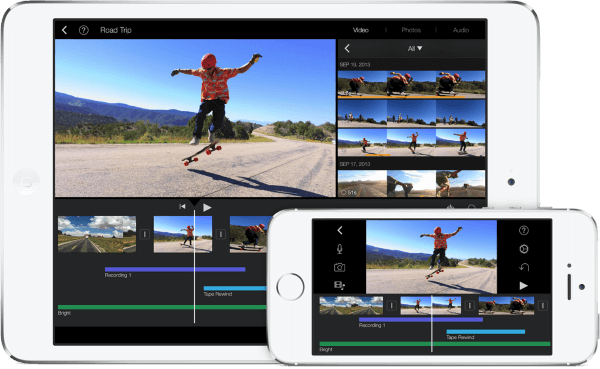 Equally, make sure you have uninstalled the iMovie completely because the system will be corrupted if it's left incomplete midway. The other notable cause of system file corruption leading to iMovie error 50 is inappropriate deletion of hardware or shutting down the computer irregularly. If any or all of these malpractices occur to your computer, it will cause a communication breakdown resulting to iMovie error 50.
In general, iMovie error 50 is caused by improper handling of the system and its files. Always make sure you have followed the given instructions and tutorial in giving the computer any commands. You will only have yourself to blame if anything goes wrong and iMovie error 50 manifests. That will amount to ignorance of the right procedures when using iMovie.
---
Part 2. Another 2 Free Ways for Removing Background Music from Video on Mac
Method 1.
When the options under "all programs" show up, follow through "accessories" then "system tools" and finally click on "system restore". Under that, you will be able to see the option to choose a restoration point which should be "restore my computer to an earlier time". After that, click "next" to continue with the computer restoration procedures. Make sure you select the most recent point of restoration and be sure to verify that in the conformation window. You should restart the computer once you are through with the entire restoration process. That is one of the effective ways of dealing with the iMovie error 50 but with some effort.
Method 2.
The second way of restoring a computer from the iMovie error 50 is automatic and it is simple and straightforward. This is a completely preset process and entails novice computer user solution. It begins with downloading a repair utility for iMovie and installing it to your computer. Once installed, you will proceed to conduct a thorough scan of the whole system by clicking on the "scan" button. Depending on the level of corrupt files found, the scanning process might take long but not all times that will happen. After the scanning is over, a "fix errors" button will pop up which you will have to click and have all the errors cleared. You can then restart your computer which will be free from the iMovie error 50.
The automatic option works in a very clear way; it diagnoses the problem, scans and then does the repairs. Since this is technology at work, you must be patient enough for the reason that all necessary steps have to be followed strictly. You might have a cheeky way out of the manual process but there are no shortcuts in this. The third way of solving iMovie error 50 will revolve around dealing with the computer congestion problem. Sometimes, the system takes up many tasks at a go and will tend to be overworked leading to the iMovie error 50.
Method 3.
If you suspect that might be the problem, have all the applications closed down and then restart the computer system. When it's up and running, try opening up iMovie to see if it's working which should be the case. In case the problem persists, try exporting your files in a different format because it could be an incompatibility issue. The iMovie will definitely work in the right way now. Moving to the fourth option you will have for solving the iMovie error 50, you will be required to uninstall the program and then restart the computer system. The iMovie error 50 can be as a result of poor installation procedure and this will help solve the issue.
Method 4.
Look out for another version of iMovie or the same one online as a replacement. Download it and install to the computer following due procedures. Every step should be followed to the letter without skipping which will give rise to the same problem in case anything is overlooked. For the new iMovie program to be compatible with the system, you will have to restart and launch to access an error-free program. If the error has not disappeared and keeps on showing again, you can contact the manufacturer for specialized support if necessary. Lastly, there are cases where a corrupted application brings about the iMovie error 50 which can be solved through re-installing.
Method 5.
This will be as a result of incomplete or totally unprofessional process of installing the iMovie to your computer. In this option, you must check over and over again the process used in installing the iMovie to note where the problem could have possibly occurred. If it was not at an advanced stage, you can continue installing from that or choose to start afresh. Starting the installation from scratch is the most recommended choice because you will have the option of selecting a new version. Visit the official website of Apple and download your suitable iMovie application from there.
This is the only place where you are assured of getting the original version and it will be highly recommended since there are many fake iMovie programs in the market. The good thing with engaging Apple directly is that they will give you an installation manual to ensure you don't repeat the same old mistakes that caused the iMovie error 50. If you follow that strictly, the iMovie error 50 will not be a distraction any more. You are now informed so don't let the iMovie error 50 affect your experience any more.
When iMovie error 50 occurs, you will have many options for consideration in having it fixed. It can be manual or automatic but you will be able to put the matter to rest in a professional way. Manual updating is one of the trusted ways to solve iMovie error 50 which entails advanced computer user solution. This will be very easy for you but can take a few minutes to complete. Start up the computer and log in using the administrator account. When it has opened up the window, click on the "start" icon and select "all programs" from the options you will view.