"iMovie update paused? iMovie update won't download? iMovie update not working, what can I do?" iMovie has gone through repeated upgrading over the period with subsequent versions hitting the market year in year out. However, you might encounter iMovie update problems. No worry! This article will touch on the tips and tricks about iMovie update and share solutions to fix iMovie update bugs. Read through to get more knowledge about how to update to the latest iMovie.
Recommendation: The Best Alternative to iMovie for Mac (macOS 10.13 High Sierra included)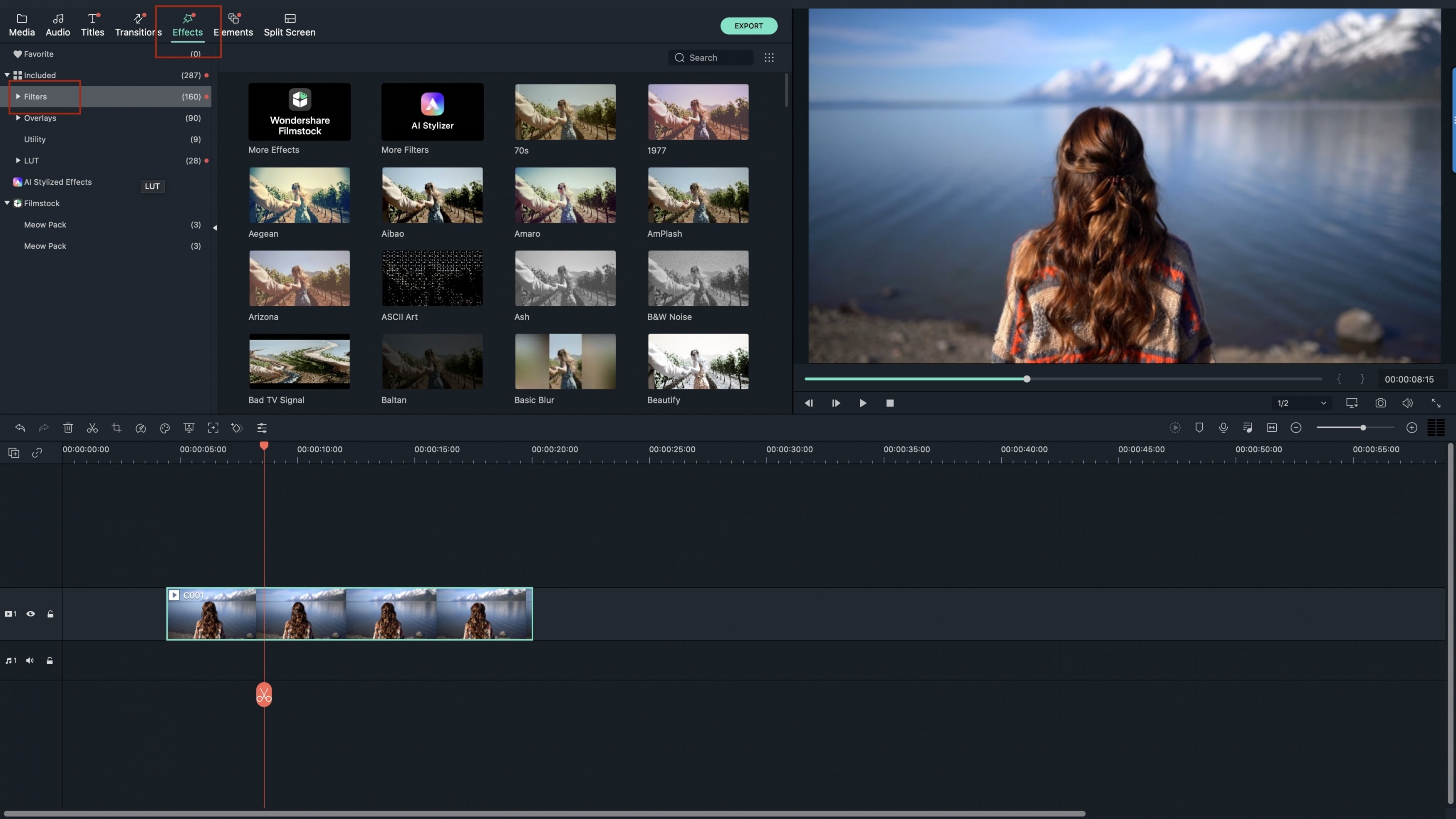 Filmora Video Editor for Mac is the best alternative to iMovie with continuously updates and lifetime technical support. Filmora Video Editor enables you to easily edit video and audio, make movies. And you can apply free video effects to create your masterpiece. Also, you can share your new movie on YouTube, Facebook, Vimeo, DVD, TV, iPhone, iPad, iPod, and more!
Key Features of Filmora Video Editor:
Rotate, trim, crop and merge: They can be done simply using this application. For cropping, click on scissors. For splitting, click on crop icon. For rotating, double click on the video. For merging, drag the video files in order.
Filters and overlays: Filmora application allows you to use filters in your video from a list of filters including light leaks, old film, cinema flair etc.
Transitions: About 80 kinds of Transitions are provided. There are both basic and fancy transitions.
PIP: Picture in Picture option helps you to overlay a picture or video with another on the screen to depict a past memory or tell a story in different angles.
---
Part 1. iMovie Update History
Generally, there are some similar iMovie updates that occurred in all iMovie versions. For example, you can import a video file to iMovie from your iPhone using any version and without challenges. Other such updates include integration of iMovie with Facebook and other social networking sites and its possible to have the iMovie timeline switched to a traditional format. You will have to dig deeper before understanding the true history of iMovie. This part will go through all the major versions of iMovie with a detailed description of each so that you can understand easily.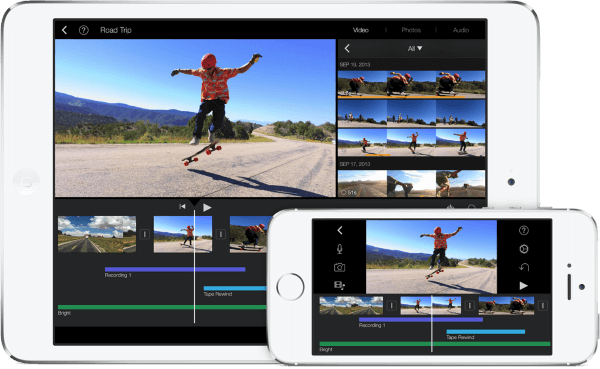 iMovie
1-
this was the pioneer version released in 1999. Initially, it was integrated with the iMac DV but later issued for free downloading. It works well with OS 9 and OS 8.6 Mac systems while its features were outstanding and an envy of many competitors. The success realized by iMovie created a good foundation for the other versions to conquer the market.
iMovie
2-
it was released a year after iMovie made its grand entry into the market. iMovie 2 was available on Macs that were enabled with FireWire but it was purchased separately. This iMovie version was later on integrated with Mac OS X and OS 9. The main update from the earlier
iMovie
3-
released in 2003, this iMovie version was available under all Macintosh platforms thus had no incompatibility issues. At the initial stages of its introduction, iMovie 3 was being purchased separately but it later became free for downloading by all. Mac OS X was its main operating system and was bundled with iLife.
iMovie
4-
this was integrated to be part of the iLife package and was released in 2004. It worked well with the latest versions of Mac but purchased separately. Its key operating system was Mac OS X and became part and parcel of the long upgrading history of iMovie.
iMovie
HD 5-
this version represented one of the high definition iMovie discoveries with its release in 2005 heralding a new chapter for the software program. It was well compatible with key Macs and was purchased separately under the iLife package. It was operating under the Mac OS X.
iMovie
HD 6-
this was the second and only iMovie version produced under the high quality parameters. It was released to the market in 2006, started selling separately but later offered for free downloading. iMovie HD 6 was supported by many systems that included OS X 10.3, OS X 10.4, OS X 10.5 and OS X 10.6. It was part of the iLife package.
iMovie
'08-
this iMovie version released in 2007 was supported by Mac OS X 10 and OS X 10.5. It was at first integrated with iLife but had to be redesigned later owing to prevailing market demands. iMovie '08 was purchased separately and worked well with key Macs.
iMovie
'09-
this version was bundled together with the iLife package and hit the market in 2009 with more updates. Its supported operating systems were OS X 10.5 and OS X 10.6 but had no issues working with most of the latest Macs. iMovie '09 was part of the iLife package.
iMovie
'11-
it was retailing in Mac stores after its release and then sold separately in iLife '11. After release in 2010, this version was using Mac OS X Lion as its key operating system as well as most of the new Macs in the market at the time.
iMovie
10.0-
this was the last version of iMovie to be released under Mac platform and it hit the ground running in 2013. To date, it can be purchased from key Mac stores and its bundled with some of the latest Macs in the market. OS X Mavericks is its key operating system.
Apart from these iMovie versions that were released on Mac platforms, there are a few others released under iOS. They are all available at App Stores.
---
iMovie

for iOS 1.0-

it was released in 2010 and supported by iOS 4.0 as well as subsequent operating systems. It was initially released for iPhone.
iMovie

for iOS 1.1-

it was a double release in 2010 and uses iOS 4.1 as its official operating system. It has additional support for iPod Touch.
iMovie

for iOS 1.2-

this version was released in 2011 and supports iPad 2 and iPhone 4S. iOS 4.3 is its main operating system but supports several others as well.
iMovie

for iOS 1.3-

its release date is 2012 and has iOS 5.1 as its key operating system. It supports the third generation of iPad.
iMovie

for iOS 1.4-

just like its preceding version, iMovie for iOS 1.4 was released in 2012 and uses iOS 6.0 as its operating system. It supports fifth generation of iPod Touch and iPhone 5.
iMovie

for iOS 2.0-

this was the last iMovie version under the iOS platform to be released in 2013 and it uses the iOS 7.0 operating system. This version has additional support for iPad Air, iPhone 5S, iPhone 5C and iPad Mini.
---
Part 2. Top 3 Common iMovie Update Problems and Bug Fixes
Num.1
There are problems that you will experience when using iMovie so don't assume that it's beyond reproach. Running slow is one of the biggest problems for iMovie even though that has no connection to the program's functioning. Due to its big size, iMovie must have a huge memory for it to serve you better failure to which it will start operating slowly. The solution for a slow running iMovie is to free its storage space of any irrelevant files and close idle programs. Alternatively, you can boost its memory in case the first option fails to deliver.
Num.2
The second problem is encountered when exporting movies from iMovie. Many users have reported instances of audio overlapping with other tracks once exported and that problem can arise from low disk space. That will be the first thing to address in solving this problem while there is the "repair permissions feature" that you can run in case low disk space is not the problem. Have you ever tried creating a DVD using the iMovie feature of iDVD? For those who have tried, it is problematic at times and counts for the third problem to discuss.
Num.3
It might be smooth if you are converting short movies but problems will arise when it's longer movies that you are dealing with. Factors like RAM and Mac type will contribute to the problem. To solve the issue, you will have to avoid the iMovie and convert your movies directly in iDVD.