Contents
7. iMovie Resources
iMovie has some unique features that other programs miss. And you can get the best from this wonderful program. Its operational procedures are simple to understand and actualize. Those are just a few of iMovie tips and tricks that make iMovie a wonderful video editing program to use. From this article, you will be able to know about the 20 cool tips and tricks for using iMovie and they will be of immense value.
Part 1. Best Video Editor Similar to iMovie (Recommended)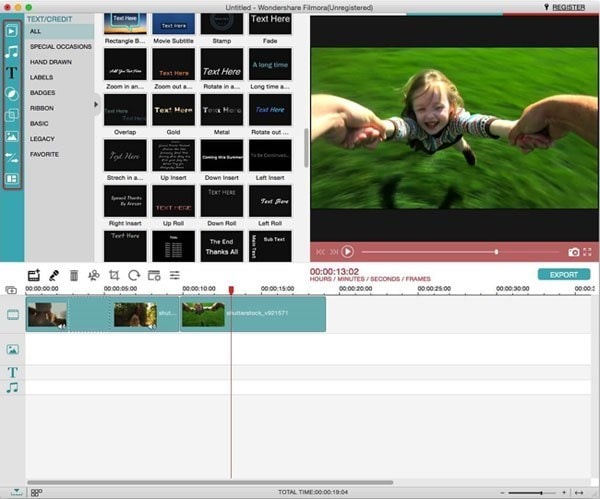 Filmora Video Editor is a popular video editing tool that offers almost everything that a user need for editing videos. Like iMovie, it allows users to trim, split, crop, rotate, merges videos, adjust video and audio track. It contains multiple advanced features, enable users to apply green screen, split screen, change faces of people in a video,add background music, motion graphics, text and title, etc. to a video. Compared with iMovie, Filmora Video Editor is easier to use and it comes with a clean interface with everything displayed in the window. People just need drag-n-drops and simple clicks to export a great looking video.
Why Choose Filmora Video Editor
It has intuitive interface yet advanced editing features.
Provide multiple free video effects to make your video unique.
You can apply audio track and edit the audio for your video.
It can export video to sites, devices or burn to DVD.
Part 2. Top 20 Cool iMovie Tips and Tricks You Should Not Miss
1 Video importing from iPhone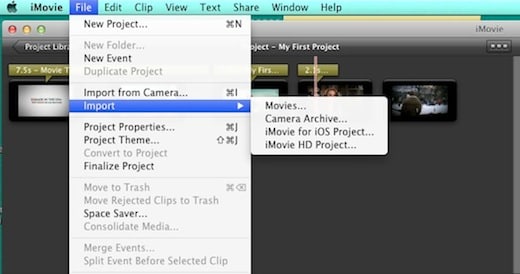 Most of the traditional versions of iMovie required the use of third-party programs in importing videos from iPhone but it's no more. It is possible these days to download your videos directly from iPhone and edit easily using iMovie without any complications.
2 Using inspector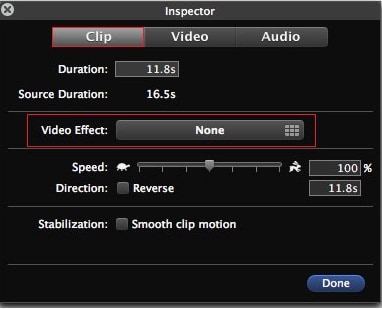 Modern versions of iMovie have upgraded the Inspector with features that come with great functionalities. The long processes of browsing through menus before accessing the Inspector are gone. The inspector is now very powerful to allow you adjust speed of your videos easily and set preferences right.
3 Timeline switch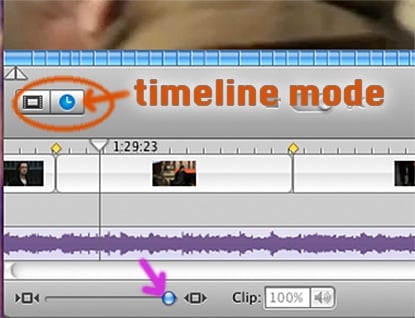 You don't have to continue using your timeline when the experience is not enjoyable enough. Switch from a modern to traditional format and vice versa whenever it is necessary very easily. Initially, that was impossible but there is flexibility to enjoy timeline switching these days.
4 Facebook integration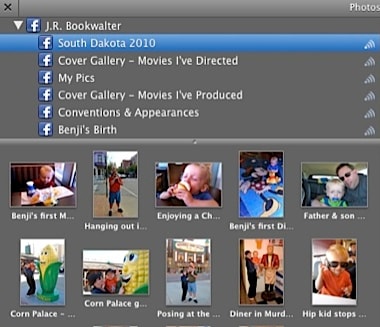 Most of the Apple programs might not be working well with social networking sites but iMovie is well integrated with Facebook. Using photographs from your Facebook account is now easier with iMovie once you have synched the iPhoto feature with Facebook. You will be free to select the right photo gallery that you want imported to iMovie.
5 Effective people finder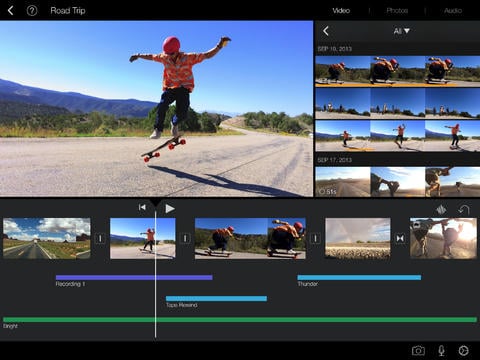 This is one of the firsts from iMovie and comes in handy when there is need to identify persons appearing in a movie. It is now easier than ever tracking any characters in a movie thanks to the feature. Make good use of the people finder feature and you will be able to get the best from your iMovie experience.
6 Titles duplication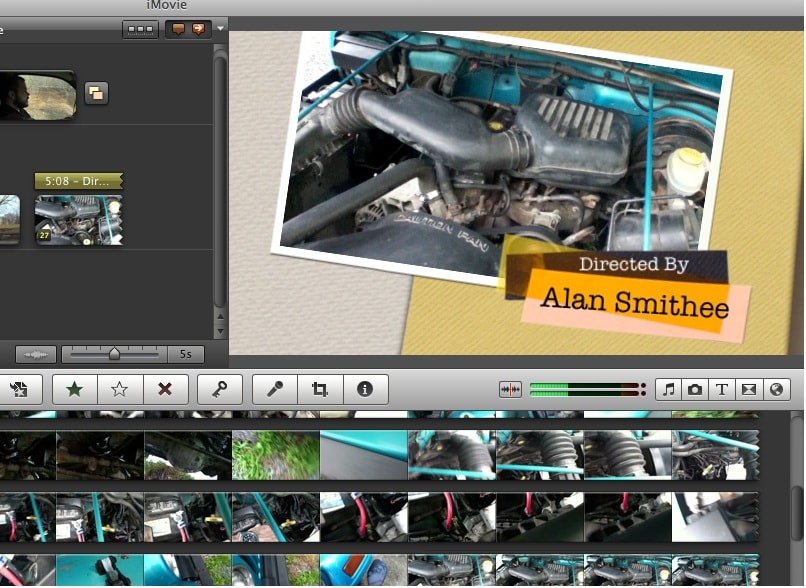 You will agree that it takes time creating titles for each and every clip when developing a movie. That is no more a concern because iMovie can duplicate titles from just one and save your precious time. It is as simple as highlighting the clip that has the original title, click on "clip" button on the menu and select "duplicate last title" option. If there are any changes to make to the duplicated titles, you will just do the editing very easily.
7 Side-by-side screen editing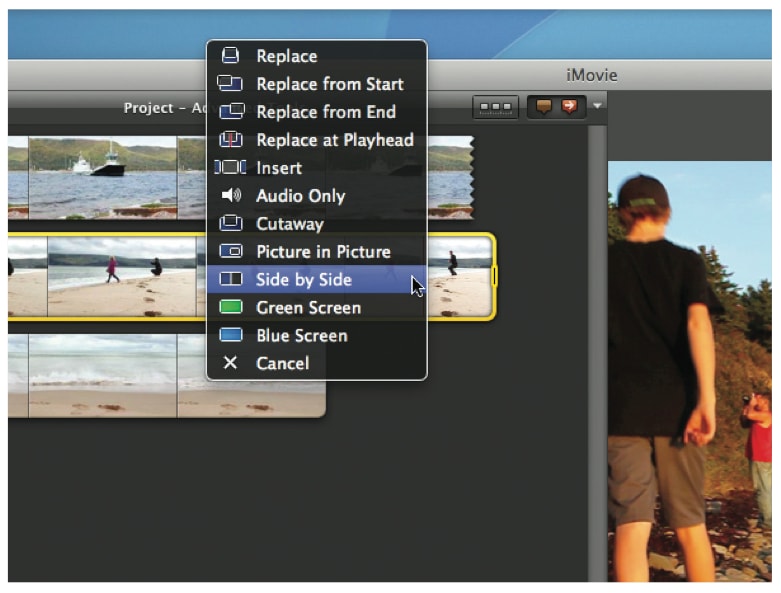 This allows users to watch two videos on a screen side-by-side when editing which has its advantages. Activate this by selecting the two videos you want to watch and then drag one over the other. There are several playback options from which you should choose "side by side" to make sure all clips play simultaneously.
8 Final Cut Pro in iMovie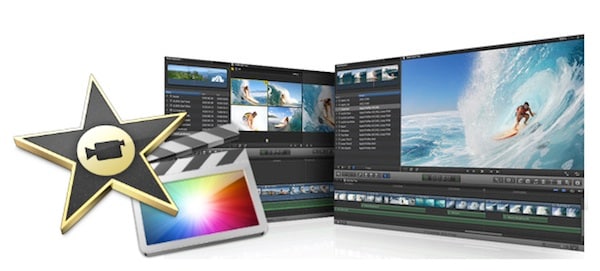 Apple allows users of iMovie to swap with Final Cut Pro in enhancing their experience. The experience will not be the same but you will lose nothing by trying out this feature. From the menu bar, click "window" and select "swap events and projects" to have iMovie turned to Final Cut Pro. The visible change will be timeline shifting to the lower side and Event Library going to the top.
9 Adding subtitles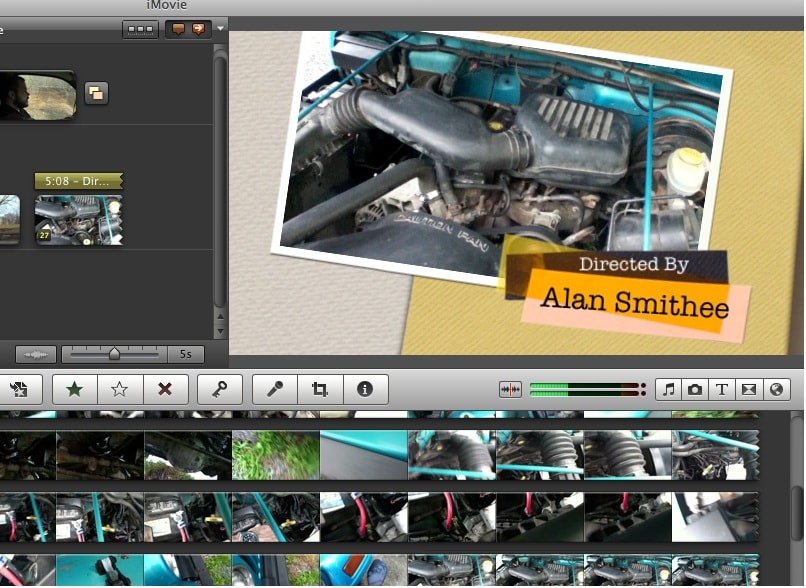 This is possibly one of the key features of iMovie that you never knew about. It is possible to add subtitles to your movie by highlighting the clip in question and then clicking on the "subtitles" button appearing on the central bar. There will be text options coming up and you can choose to have your text placed in any part of the screen. You can then drag that to the timeline and have it lay over the clip. After that, type in the exact content that you want to appear in the subtitle.
10 iMovie drop box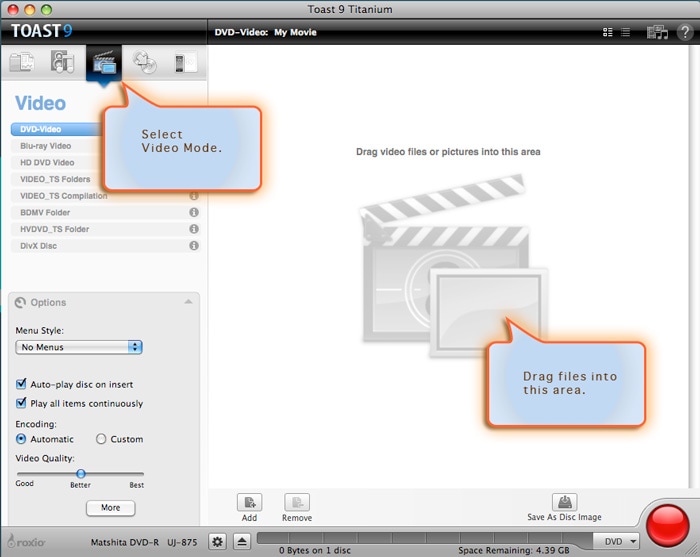 The drop box folder makes your editing work easier by having all the clips placed into the same place. You don't have to go through the rigorous exercise of importing one clip at a time which consumes a lot of time. Have all the videos that you want to edit in the drop box folder and it will be easier when it comes to editing.
11 Choose fonts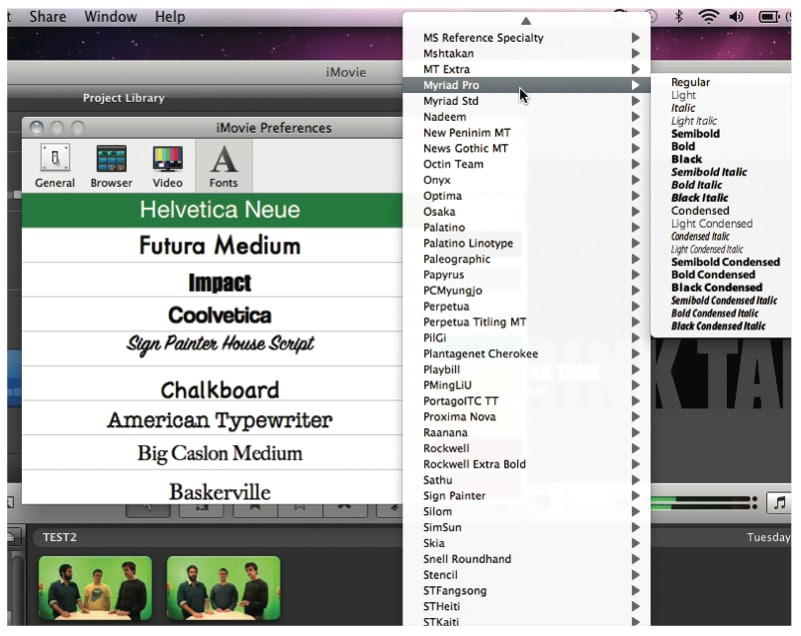 iMovie has one of the best fonts as compared to many other video editing software programs in the market. They are clear which you can have for on-screen text purposes and there is an option to customize the flick by using fonts that are not available with iMovie. You will only have to ensure that any foreign font you use is legible enough.
12 Voiceovers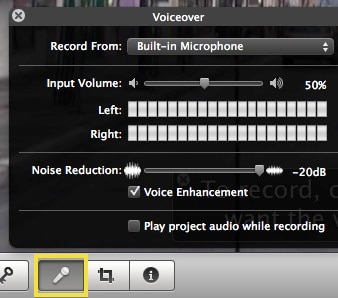 There are no other better way to make your movie better in iMovie than using voiceovers. With voiceovers, you will have the opportunity to add an individual touch to the movie without distorting the original content. It is a key feature of iMovie that you would not want to miss out on.
13 Movie export to multiple sites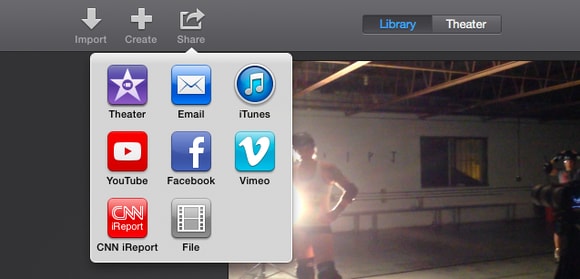 There are many online sites that support video sharing like YouTube and Vimeo to which you can import movies directly from iMovie. It is easy even importing from mobile devices like iPhone but all the settings like resolution have to be well adjusted.
14 Visual effects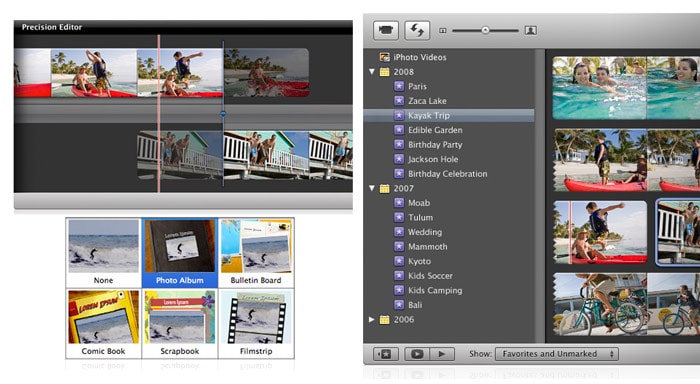 There are many one-click visual effects available in iMovie which you can use to improve the quality of your movie. You can speed up, slow down and fade videos among many visual effects available.
15 Shaky video stabilization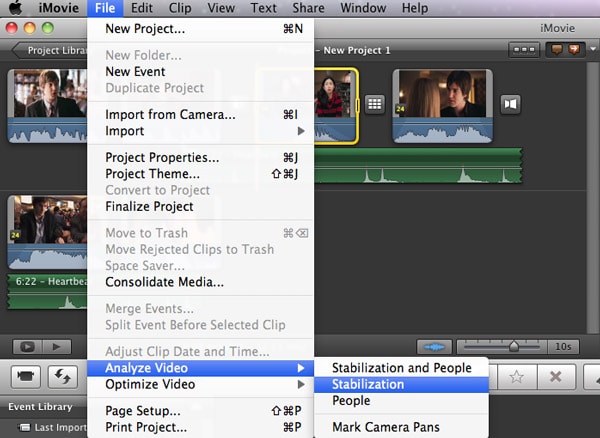 You don't have to deal with shaky videos again when iMovie has the ability to fix that problem. You may never have known but it is possible through using the Inspector menu of iMovie. The procedures are straightforward.
16 Multi-touch technology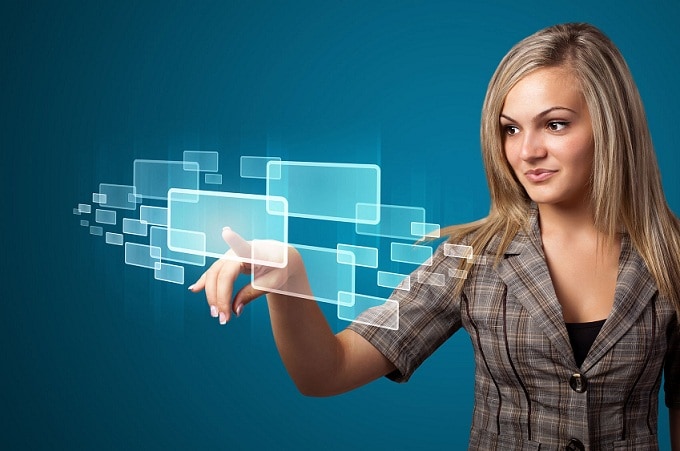 The multi-touch features make navigating through the iMovie one of the easiest things to do. It is designed well to sense your fingerprints which are an additional security measure to keep away intruders from accessing your personal information.
17 Audio effects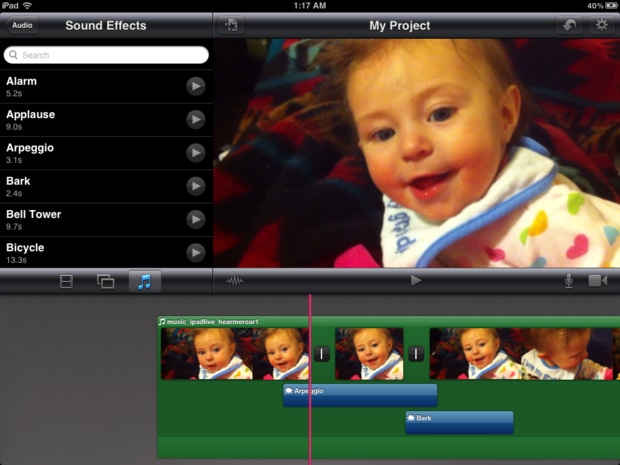 In addition to having visual effects added to your video, iMovie now makes it easier to have audio effects in your movie in a very easy way. There are several audio effects to choose from which are necessary in making the movie a real masterpiece.
18 Transitions editing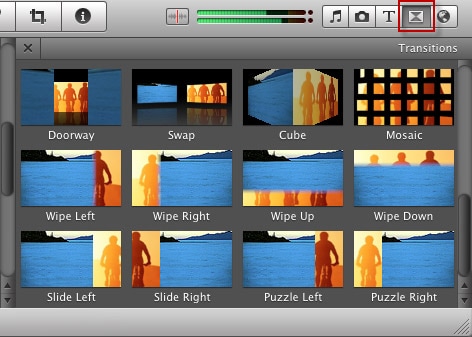 You don't just add transitions with iMovie but you get the chance to edit them appropriately. There are pre-made as well as customized transitions for you to choose the best ones for your movie.
19 Green/blue screen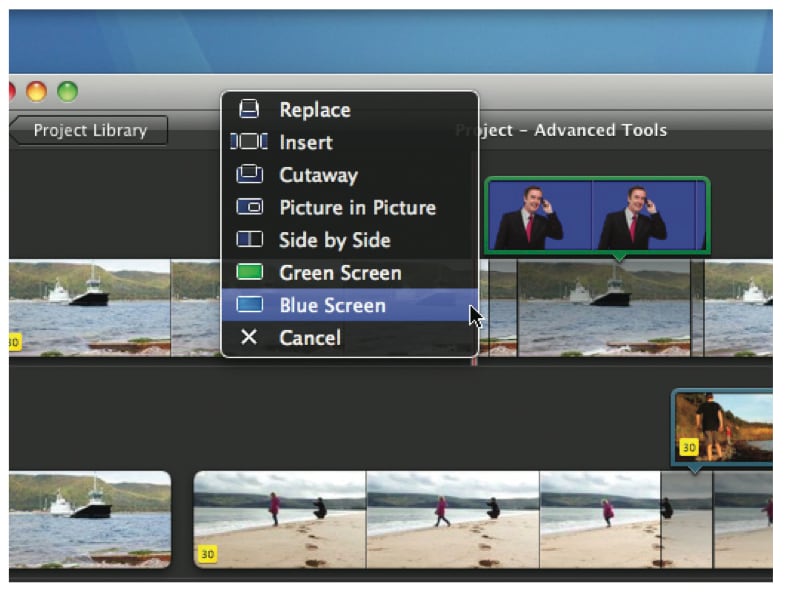 Some iMovie versions have green and others blue screens which are used to superimpose videos recorded separately. Whichever background you have of the two options, it is a great trick to help enhance your movies when using iMovie.
20 Advanced audio management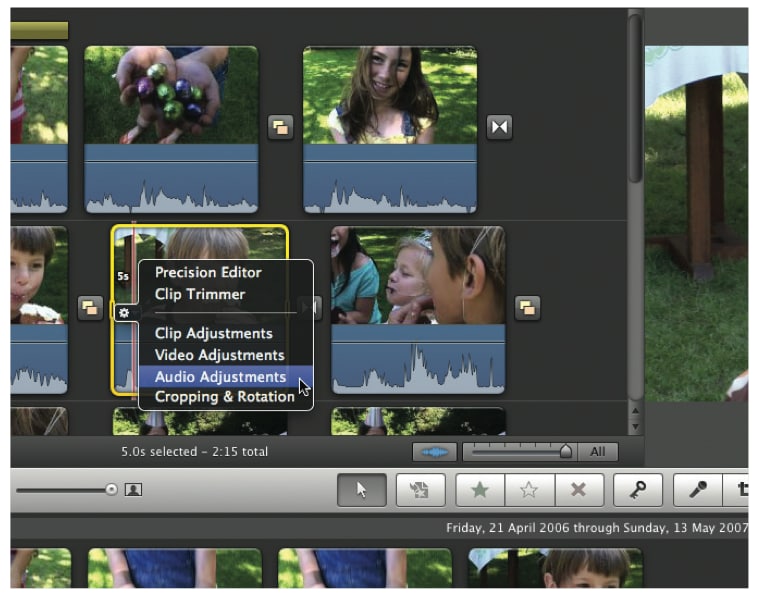 Earlier versions of iMovie had huge challenges when editing audio but not anymore. The audio control of iMovie is very helpful now that every producer and viewer is concerned on the quality of audio that accompanies the video. You will have something to smile about with iMovie if editing audio was nearly impossible for you in the past.